Browsing articles tagged with " lighting solution"
Patio lights adds beauty to our landscape especially at night and with Westinghouse 791002-MS1MR Mosaic Glass Table Top Solar Patio Light, you will not only add color and beauty to your landscape design but also you will be able to save on your electricity cost and of course save the environment.
Featuring a mosaic glass construction, the light looks stylish and sturdy. The use of solar power to produce light is the reason why this mosaic glass table top patio light is an eco-friendly type of light. If you choose to buy this lovely earth friendly lighting solution, you will get one 400 MAH NI-MH AAA battery along with three amber LEDs in each light. The light measures 4 inches round and 4 inches high in approximate. The mosaic glass construction made the light looks different that the traditional patio lights we normally see in our neighborhood. The 791002 Mosaic glass patio light from Westinghouse has the unique artistic look because of the stained glass construction.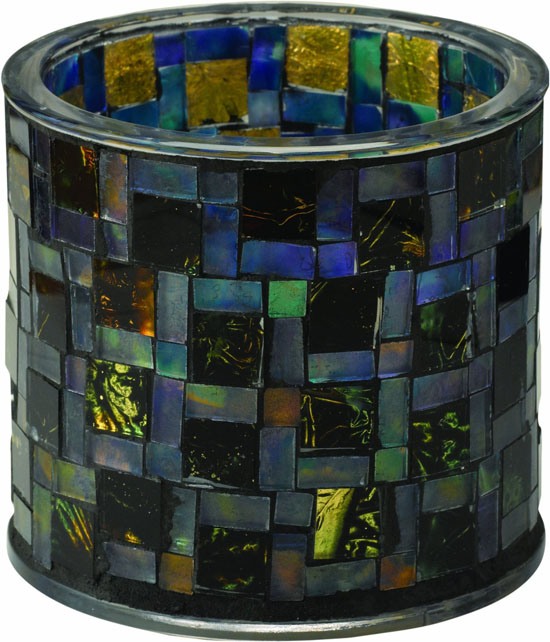 Upcycling things offers many good effects like saving money and the environment and so Willem Heefer's eco-friendly creation called Heinz Beanz Chandelier is definitely ideal for people who want to save money and at the same time help save the environment. In this project, 334 cans of Heinz Beanz are upcycled by the designer for the new American diner in Helsinki of top chef Hans Valimaki.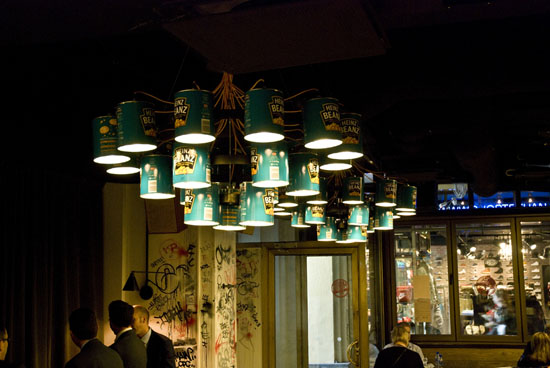 It feels good to have elegant lighting system at home but it would be a lot better if the lighting solution you choose are not only elegant and classy but eco-friendly too similar to Totally Tubular Small Drop Pendant by Condor Lighting. This lamp is simple but very elegant piece of lighting. Using a hand-blown glass as its diffuser, the lovely pendant light is not only elegant but also an eco-friendly one with the compact fluorescent lighting system it uses. [CLICK HERE to get further details about Totally Tubular Small Drop Pendant by Condor Lighting]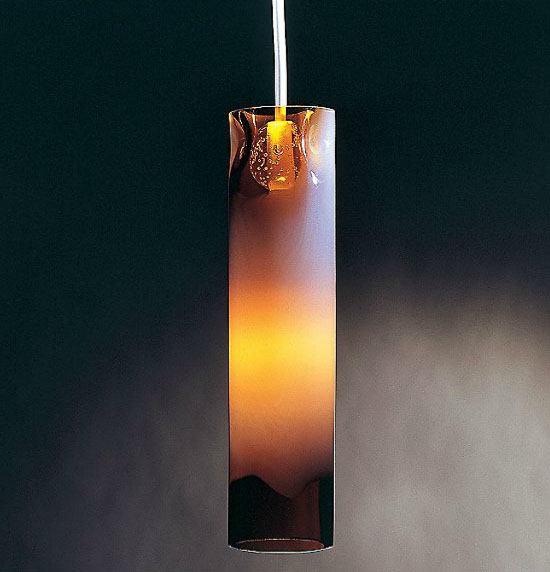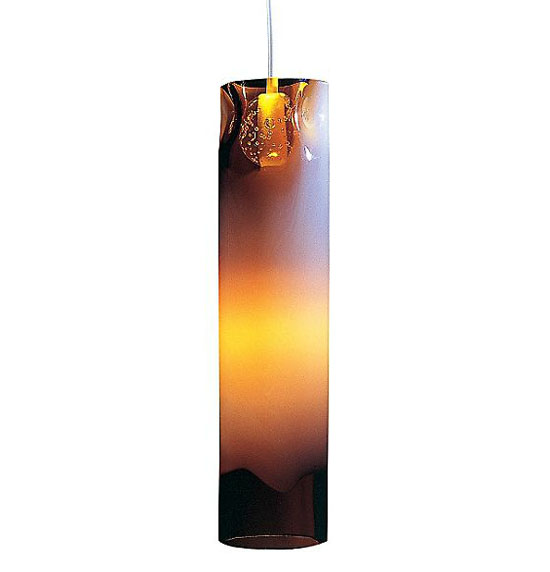 With the various diseases coming out today caused by insect bites particularly mosquitoes, protecting our family is definitely our first priority nowadays and using INADAYS InaTrap Electronic Insect Killer will definitely help us to the job. Designed and made in Taiwan, this helpful electronic insect killer is not only a winner of 2012 Taiwan Excellence Award but also an eco-friendly one. This lovely and eco-friendly insect killer uses LED light bulb making it not only your simple insect killer but an eco-friendly insect killer and lighting solution in one. The light bulb of InaTrap has a life span of 20,000 and fan life of 50,000 hours allowing you to enjoy warm illumination and insect free environment longer. [CLICK HERE for more information about INADAYS InaTrap Electronic Insect Killer]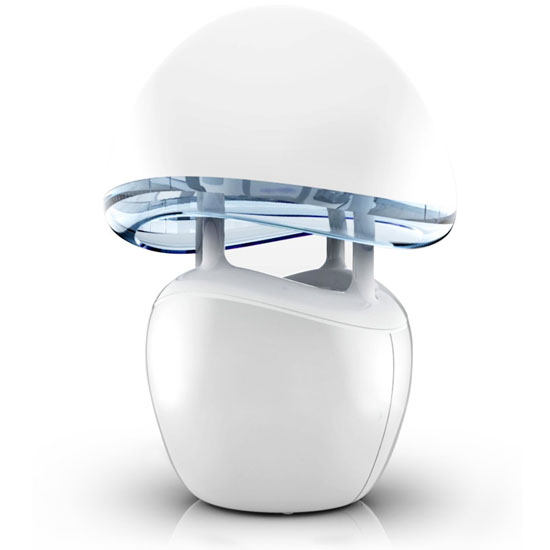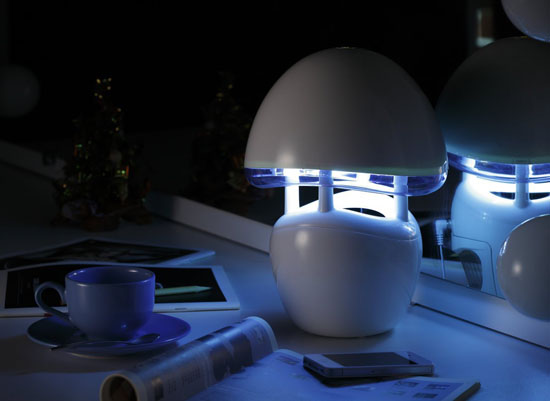 Lanterns like Soladyne Mini Solar Lantern is not only perfect for camping and other outdoor adventures but also ideal for use when power blackout or when a calamity happens. Mini lanterns add fun to our outdoor adventure or save us from darkness during unexpected calamities. However, what made this cute mini lantern from Athena Brands exceptional among others is its being solar powered. [Click here for more information about Soladyne Mini Solar Lantern]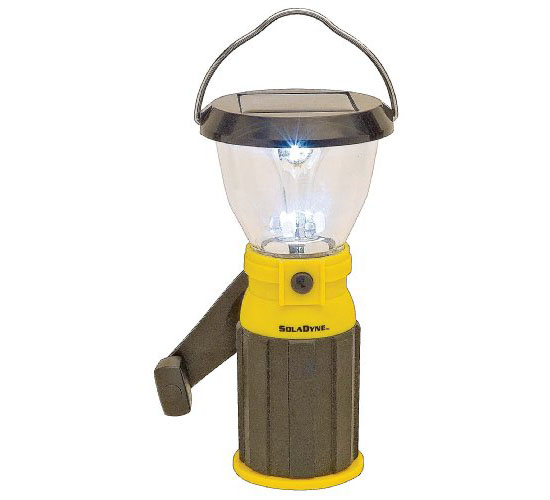 Having some nature related items in our home will definitely makes us feel closer to nature and that is what will Root Pendant Light give us as we have it installed in our homes. Designed by Victor Vetterlein, the stylish and eco-friendly pendant light gets its inspiration from old growth trees with long thick roots that continue to grow deeper in search for nourishment. Having this pendant light inside your home creates an ambiance of being in the middle of the woods. It looks like a root hanging. With its unique yet fancy design, the pendant lamp is perfect to form part of your modern, classy and elegant yet environment conscious interior design.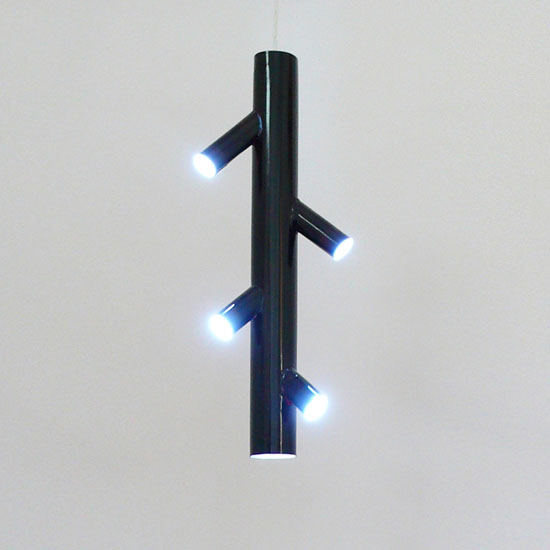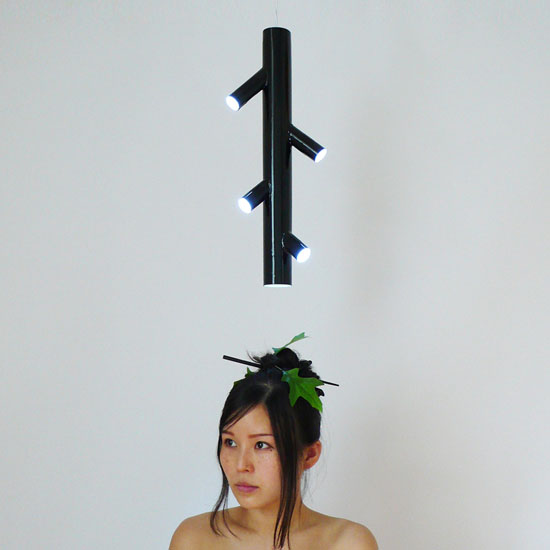 Lights with motion detector like the Concept SL-100 LED Solar Security Light are just a few of the many security tools that we want to have to protect our properties and of course our lives. However, this particular device will not only protect our properties and lives but also the environment. Do be fooled by its name, this product is actually exist and not just concept.
As its name suggests, the light uses LED lighting technology, which is considered as an energy saving lighting solution. In addition to the LED lighting technology, the SL-100 security light also make use the endless energy supply of the sun, because it is Solar powered.
The light is effective enough in keeping your house bright with its 32 wide-angle LEDs and 190 ft range. Surely, this light will last long because it is designed and engineered for outdoor use. Presumably, it can withstand all types of weather. Being a solar powered light, the light will keep your worry free when talking about your electricity bill. Other than that, the SL-100 LED solar security light also required no electrical wiring. [Click here for more info about the Concept SL-100 LED Solar Security Light]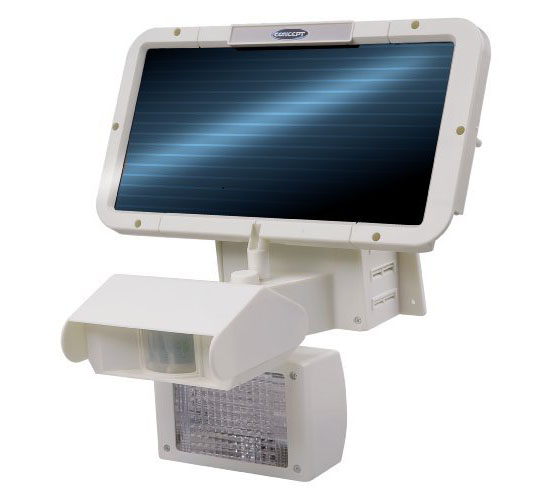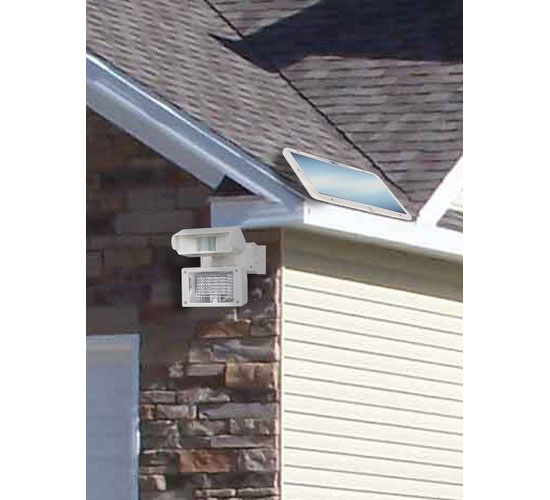 Walking outdoors early in the morning enjoying those moist grass touching our feet as we walk is an excellent fresh feeling that we surely love but why wait for the morning to come when we can enjoy this fresh feeling indoors anytime of the day with the FRESH LED Desk Lamp by Victor Vetterlein.
With the use of LED lighting system, the lamp is just right to be considered as an eco-friendly product. A tall wet grass that we see in our backyards in the morning or during rainy season inspires this fresh design of lovely desk lamp. If you can observe, that wet grass have water droplets that amplify sunlight with its stems bent downward due to the weight of the moisture.
We must be ready at all times by having emergency tools like the Hybrid Solar Powered Flashlight because emergency happens when least expected. Aside from being solar powered, this useful emergency tool also has the emergency battery backup.
This useful and eco-friendly flashlight features two super bright 1-watts LED. The LEDs have a long life of 11 years of continuous burn time and 22 years of burn time when used only at nighttime. This feature is an obvious indication that you can save on your energy usage as well as money, since you don't need to buy new set of lights in just a short period. The best part of this flashlight is the unnecessary need of exposing it to sunlight. Once done charging, even if you just have your flashlight stayed in your drawer or glove box, you can still turn it on after three years. Durable and sturdy are just a few of the important features of this emergency tool. It can withstand extreme temperature and a lifetime of durability is guaranteed. [Click for more info about Hybrid Solar Powered Flashlight ]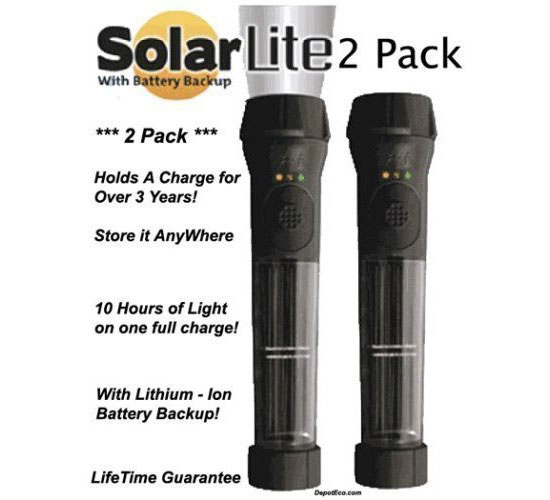 Can we consider the Quad Loop Carbon Filament Light Bulb when it is made of the classic light bulb. The ones that consume high energy consider not eco-friendly? Well, one thing for sure, this will be a lovely décor and lighting solution for your home.
Our Recommended Partners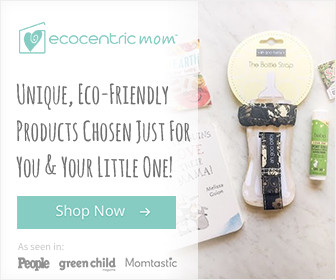 Advertise with us
Archives