We must be ready at all times by having emergency tools like the Hybrid Solar Powered Flashlight because emergency happens when least expected. Aside from being solar powered, this useful emergency tool also has the emergency battery backup.
This useful and eco-friendly flashlight features two super bright 1-watts LED. The LEDs have a long life of 11 years of continuous burn time and 22 years of burn time when used only at nighttime. This feature is an obvious indication that you can save on your energy usage as well as money, since you don't need to buy new set of lights in just a short period. The best part of this flashlight is the unnecessary need of exposing it to sunlight. Once done charging, even if you just have your flashlight stayed in your drawer or glove box, you can still turn it on after three years. Durable and sturdy are just a few of the important features of this emergency tool. It can withstand extreme temperature and a lifetime of durability is guaranteed. [Click for more info about Hybrid Solar Powered Flashlight ]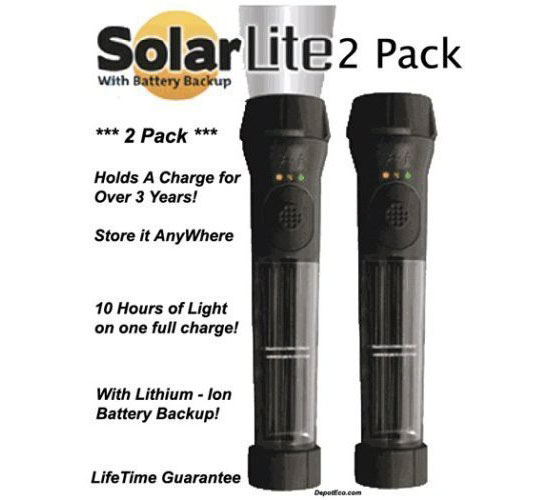 After you have fully charged your solar powered flashlight, you have up to 16 hours of run time. On the other hand, the battery backup features a shelf life of up to 7 years. This one of a kind solar powered flashlight is also a waterproof one and it floats too, making this the ideal and probably the perfect tool for emergency and even for daily use.
If you are looking for a perfect lighting solution during disaster and any emergency situations, you can really rely on Hybrid Solar Powered Flashlight. [Click for more info about Hybrid Solar Powered Flashlight ]