Working with laptop means that you need to have a decent surface to hold it, otherwise, it might burn your legs. If you work on the floor or on your bed, you would need a laptop tray. We'd like to recommend this eco-friendly Symple Stuff Busch Eco-Friendly Bamboo Adjustable Laptop Tray as your working companion.
The portability means that you can use it just about anywhere in the house, perfect when you just want to lie in bed and browse the web. This laptop tray features adjustable legs and stand to provide you with the perfect height and viewing angle. [Click Here to get more details of Busch Bamboo Laptop Tray]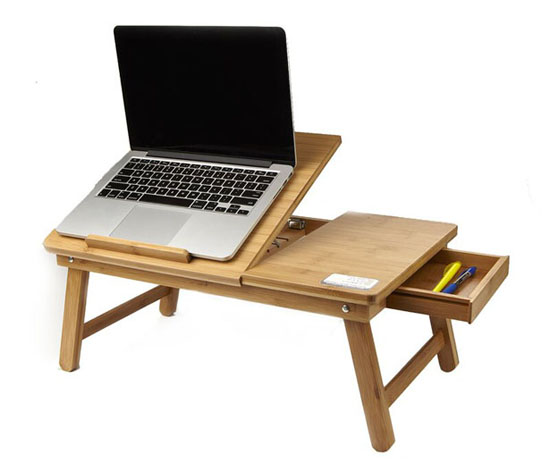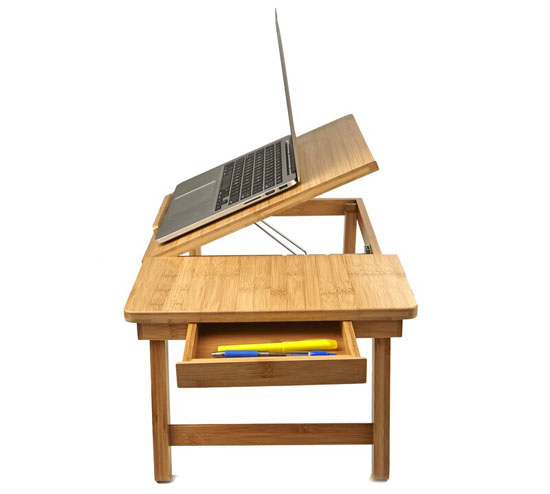 Are you a proud U.S citizen? Do you love United States of America so much? You can proudly hang this reclaimed wood USA Wall Art in your home. It's a map of United States that tells beautiful stories.
This wall art is also a beautiful gift for home owners who love traveling to different states. They can customize each part of the map with some accessories as tokens to remember their adventures. As a green conscious person, you can relax knowing that this art piece is made of reclaimed wood sourced from recycling centers, factories, and building sites. It's a unique sculpture and decoration that features unique layers of paint with different stains and scratches. [Click Here to get more details of this USA Map Wall Art]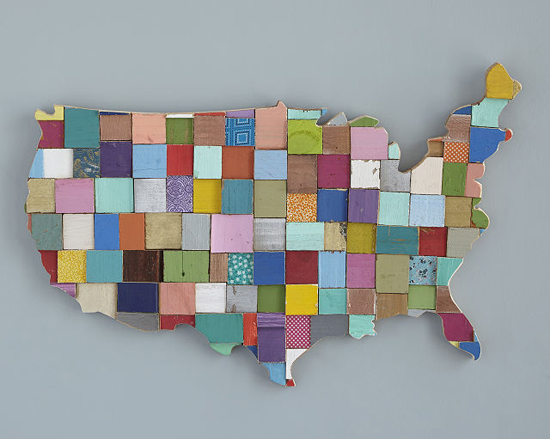 Just in case you haven't noticed, we do have a habit to touch our face, it's a natural action in our daily lives. However, this habit has become dangerous due to coronavirus (COVID-19) pandemic, because germs and viruses might come in contact with your eyes, nose, or mouth through your fingers. Suddenly a simple act of scratching your nose can be a life threatening gesture.
Blocc offers a stylish, reusable face shield that aims to train you to stop touch your face. It's an easy solution to break that habit, it functions as a physical barrier between your fingers and your face. The stylish ergonomic shape covers your eyes, nose, and mouth with a transparent shield. The polycarbonate material is durable, washable and reusable, therefore, reducing the use of disposable face shield. [Click Here to get more details of Blocc Transparent Face Shield]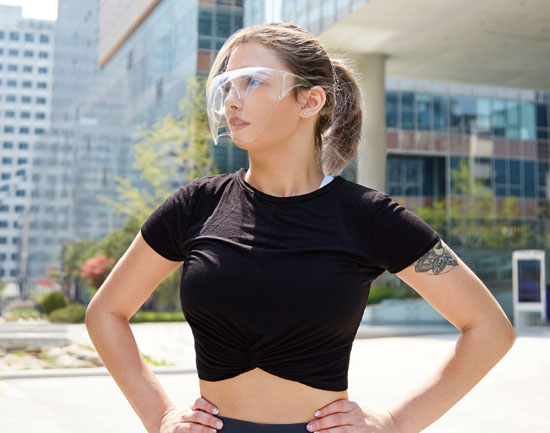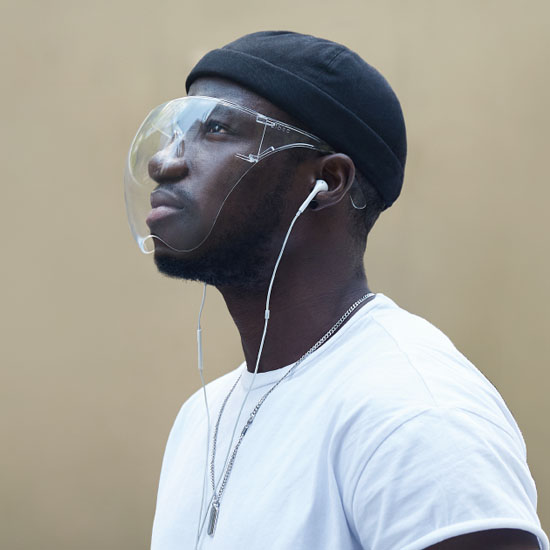 GoSun Flow has come into the market at the right time. With coronavirus pandemic all over the world, it's really important to maintain our hygiene, anywhere. Flow is a solar powered water purifier and sanitation system in one, it's the latest innovation from GoSun to help you to setup hand washing station, get clean drinking water, and have a nice warm shower, wherever you are.
With more and more people try to find the best way to stay safe COVID-19 pandemic, especially when they love outdoor activities, GoSun Flow is the answer. [Click Here to get more details of GoSun Flow]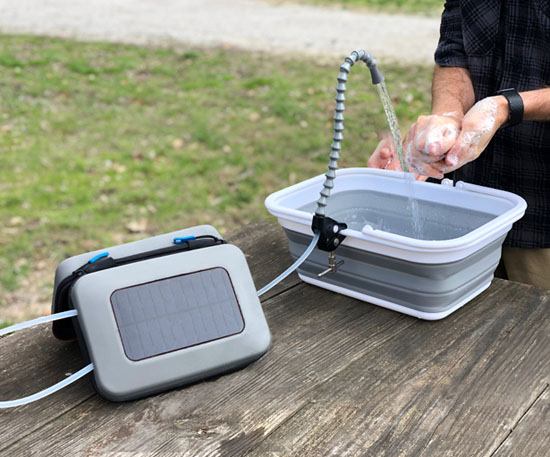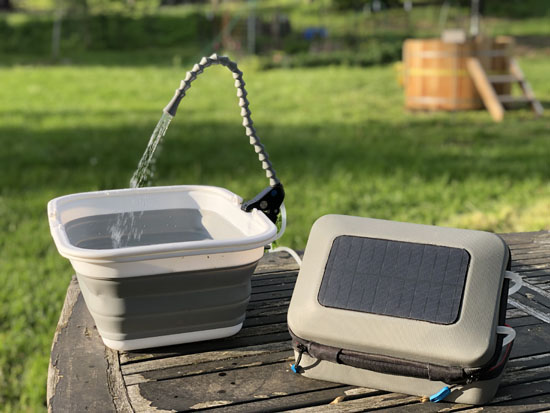 Keep yourself caffeinated with this beautiful "Protect the Earth" coffee mug. Handcrafted by JoAnn Stratakos, each mug will be unique and vary. We need to mention that this mug project has a special mission, for each purchase, $5 will go to Open Space Institute, a non-profit organization that supports land conservation for clean drinking water. The design of this mug features beautiful nature, it's colorful with soft tone colors, it's a like a beautiful nature painting that helps you appreciate our planet even more. This coffee mug is also a great gift for your tree-hugging friends who love nature. [Click Here to get more details of these handmade coffee mug]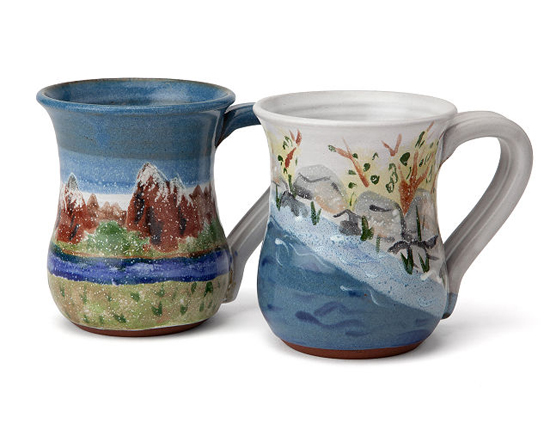 Made in California, this portable campfire is really amazing. You don't need go out in the woods to enjoy a campfire, you can actually enjoy it from your porch. Here's a portable campfire made from paper pulp and recycled soy wax, it eliminates that stinky smoke, finicky flames, and hard to kill embers. Measuring at 8-inch diameter and at 3-inch high, this portable fire pit delivers three to five hours of burn time. You can light it easily with just a match or lighter, then enjoy the glorious magic of fire on your backyard, beach, or campsite. [Click Here to get more details about this portable campfire]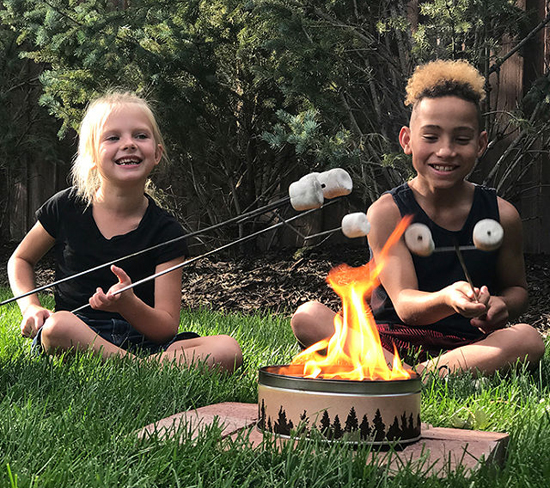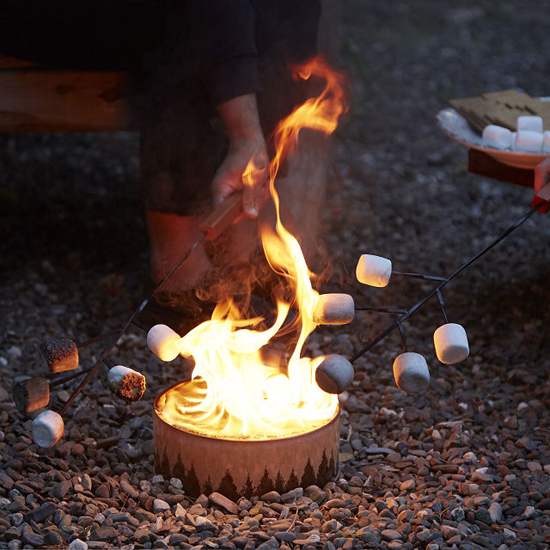 Smooth skin can be achieved with all-natural and chemical-free skincare products such as Caribbrew Moisturizing Haitian Coffee Scrub. The smell of coconut rum is so relaxing, you might think you're on your getaway to the Caribbean while scrubbing your skin. This coffee scrub helps to exfoliate old flaky skin and improve your blood flow, the anti-inflammatory would prevent any redness, leaving only smooth, clear, and radiant skin. Coffee is also loaded with antioxidants, it prevents wrinkles, cellulite, and puffiness by tightening your skin, yes, it is safe to use on face but use it bi-weekly only, please void contact with your eyes. [Click Here to get more details of this Coffee Scrub]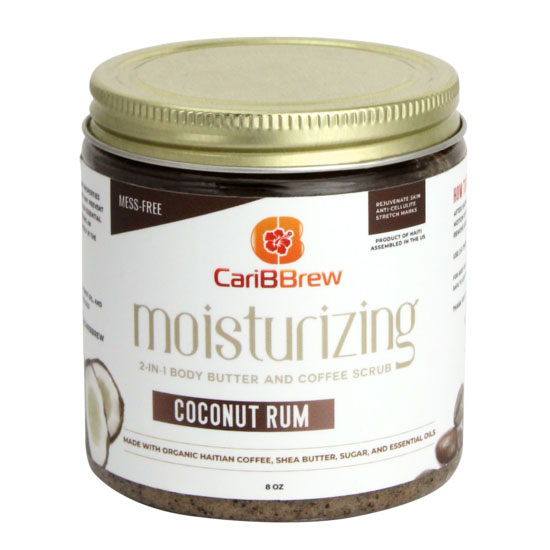 Grow your own edible flower using this Bottle Garden Kit. Don't hesitate to try little gardening as your side project, at first it might look small, but in the end, you'll be satisfied with the result. Each kit contains Marigold, Cosmos and Zinnia Seeds, the setup can be done in less than a minute, it's really that simple, yet it produces 5 to 6 months of Fresh Herbs. Aside from enjoying your edible flower, you can also enjoy the decorative aspect of this garden kit, all you need is three empty bottles and a sunny window sill to grow your flowers. [Click Here to get more details of Urban Leaf Bottle Garden Kit]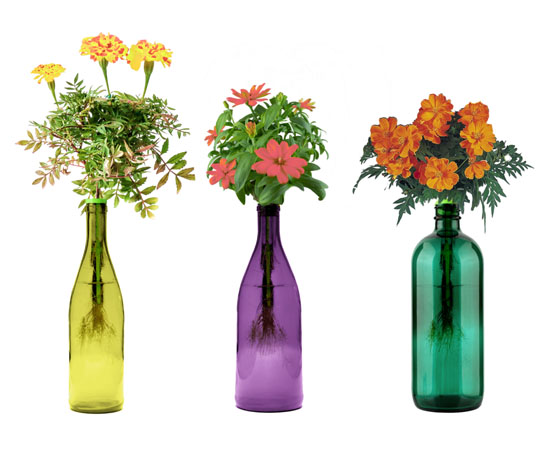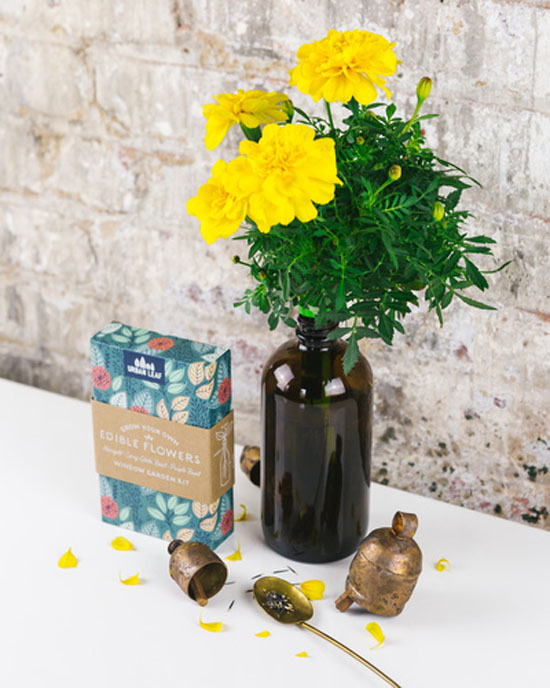 Turn your garden into a magical garden simply by adding this fairylight watering can, it'll sprinkle your garden with beautiful light. It creates a unique focal point in your after-dark garden, you would love it, your neighbor would love it, those cascade of tiny lights look like a magical showering light, even slightest breeze would add to the enchantment.
With pre-programmed timer, these LED lights would automatically turn on when it's dark. Set the cycle of 6 hours on or 18 hours off, this battery-operated garden light would delight in every season. [Click Here to read specs of Fairylight Watering Can]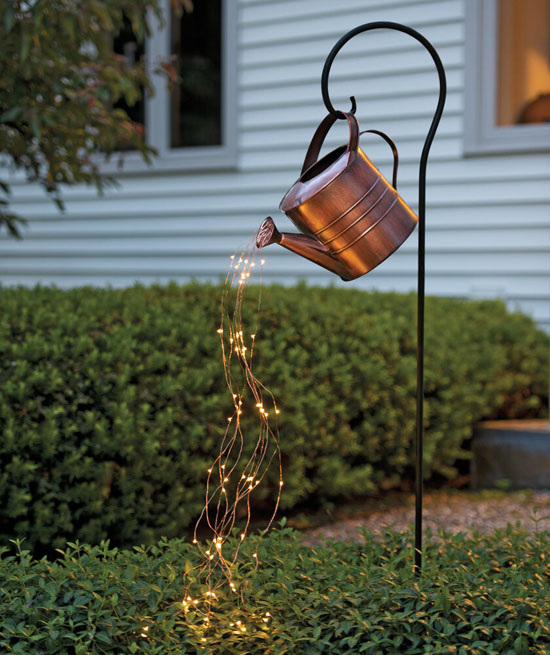 PADI has teamed up with RASH'R to produce reusable Face Mask made from recycled polyester. It's a win-win solution for both sea animals and humans as this project transforms plastic water bottles into face masks instead of polluting the oceans. During coronavirus (COVID019) pandemic, these face masks would help to slow down the spread of the virus.
Made by Professional Association of Diving Instructors (PADI) and sold by RASH'R, each reusable mask comes with five disposable replacement PM2.5 filters. It might seem really expensive as each mask costs you $20.40, but PADI says that there's no profit from this product, the price really reflects the cost it takes to make each mask. PADI really cares about the ocean and diver community, this company really wanted to help with their hearts and hands instead of profiting off in this difficult time.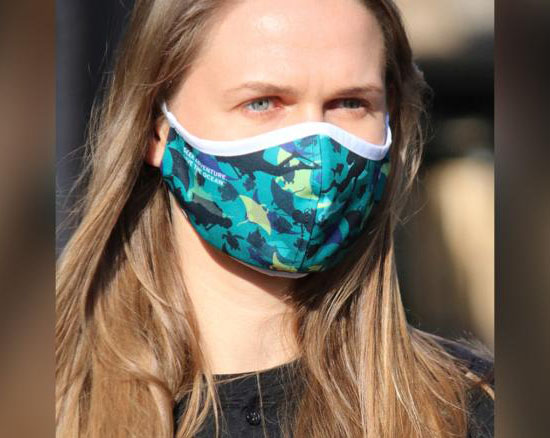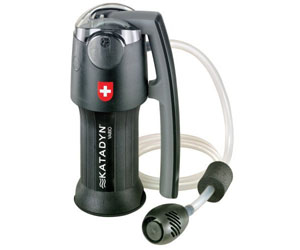 Our Recommended Partners
Advertise with us
Archives