Browsing articles in "Traveling"
GoSun Flatware, is a set of credit card sized cutlery that fits in your wallet, not the ocean. Trying to reduce the use of plastic that pollute our ocean, GoSun Flatware offers a reusable product to encourage consumers moving away from plastic.
After releasing successful off-grid cooking equipment and refrigeration technology, Go Sun wants to jump into the realm of reusable utensils. At just 4mm thick and footprint of a credit card, this cutlery can be kept in any wallet, purse, or pocket. It's so small and thin that you can effortlessly carry anywhere as part as your EDC. [Click Here to get more details of GoSun Flatware]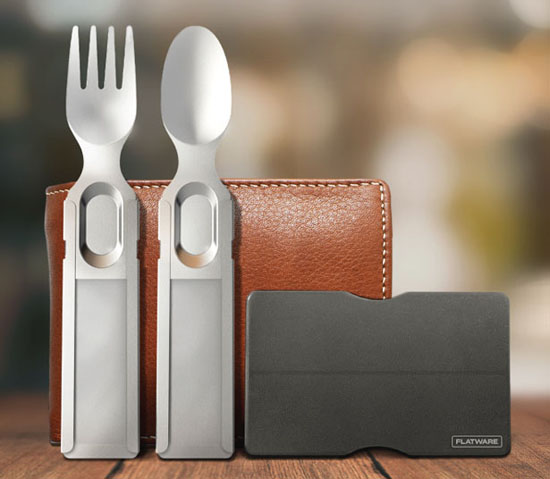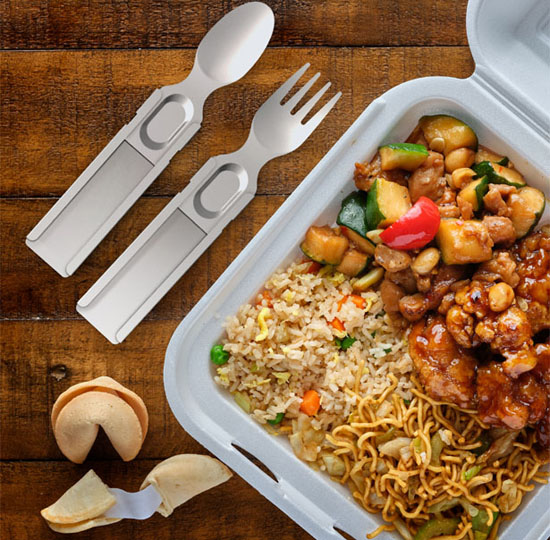 Here's a sustainable hemp backpack for better future. It's perfect for your daily activities, from gym, work, school, or traveling, everyone would love that bohemian look. Each backpack is handmade with high quality heavy-duty hemp textile, it's durable bag with a capacity of 20L.
This backpack offers you environmental benefits of hemp cultivation along with its durable characteristics as a fabric. At this size, this backpack can be used to keep a 13-inch laptop. The design features two raw hemp side pockets, two small zipped pockets, and one medium zipped pocket in front. The main compartment is pretty spacious to house your daily essentials. Made in Nepal, this hemp backpack wants to promote good fashion, clean and fair where hemp ethically harvested in mountainous regions of Himalayas. It uses natural dye, no chemicals or pesticides used for this hemp. [CLICK HERE to get more details about this sustainable hemp backpack]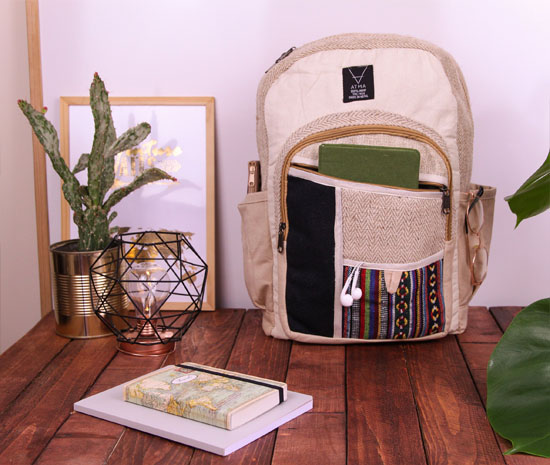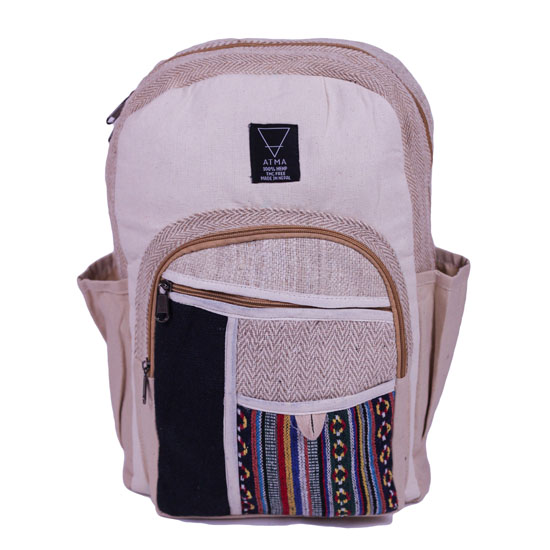 Dear travelers, most often than not, the most beautiful places are those in remote areas, untouched by humans. Scrubba Wash and Dry Kit would be a nice companion to provide you with everything you need for clean and dry clothes, it's perfect for camping, road tripping, and just about anything, all you need is water and detergent.
Scrubba can be said an ultra portable washing machine, save your money on laundry, you can do it for free, wherever and whenever you want. This special bag can give your dirty clothes a thorough cleaning. Simply fill Scrubba with water, cleaning liquid, and your dirty clothes up until 20-40% volume. Then you can roll down top for at least 4 to 5 times and clip ends, just like you do with a dry bag. Open and squeeze the valve to expel air from Scrubba to deflate it. Now, press down and rub those clothes against Scrubba Wash Bag's unique internal washboard for about 30 seconds or 30 minutes for a machine quality wash, but for delicate clothes, you need to press and rub gently. Once it's done, unclip and unroll Scrubba's seal to pour out water, you can rinse your clothes again with fresh water inside this wash bag or just under a running tap. Voila … then hang dry your clothes. [CLICK HERE to get further details about Scrubba Wash and Dry Kit]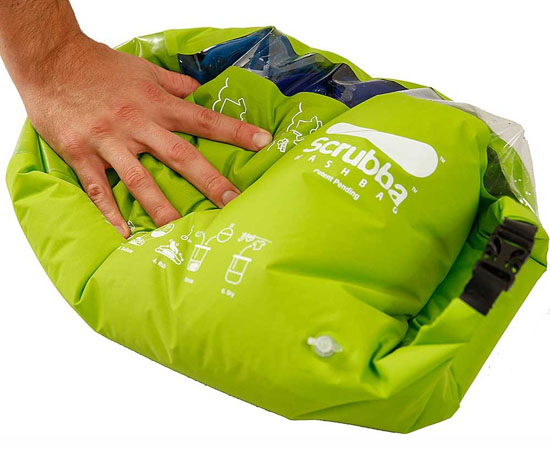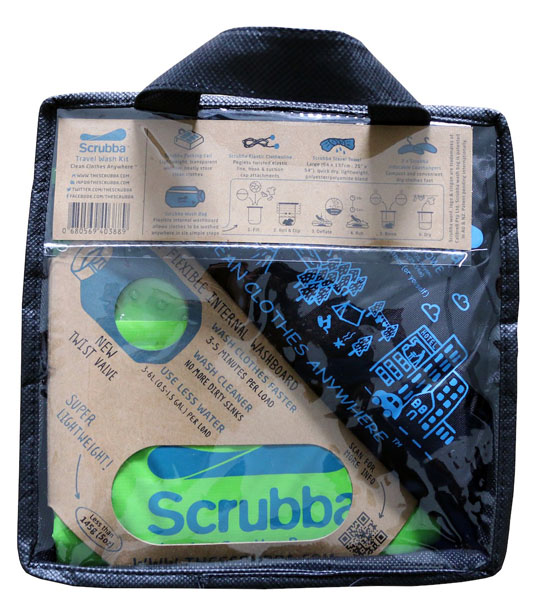 It's natural and sustainable, CasusGrill allows you to enjoy BBQ without the guilt of polluting the environment. It's 100% natural product and totally disposable instant grill, unlike those metal/plastic BBQ grill. Setting up is easy, this grill is ready to use in less than 5 minutes, giving you heat for up to an hour to cook your food, of course with nice and crispy barbecued finish, anytime, anywhere.
It is made of FSC-certified cardboard lined with naturally occurring lava stone. The grill is made of bamboo so don't worry, it won't get burned, and the briquettes are made of quick Oxilite bamboo charcoal.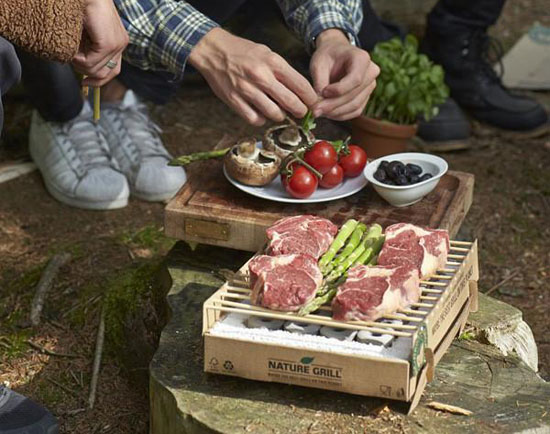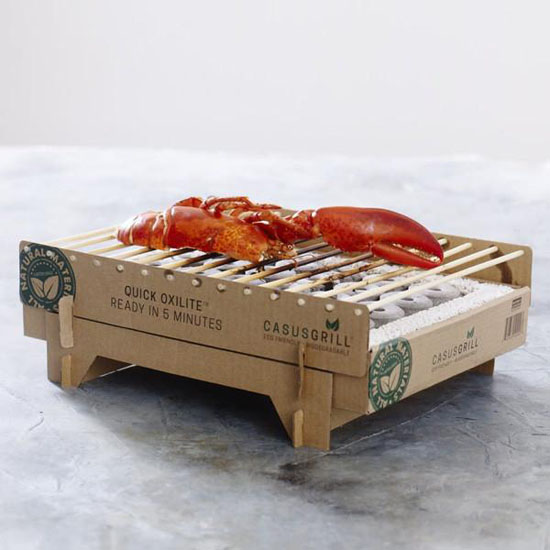 Awesome … this was one word that came on our mind when we read about this Solar-powered VW Bus. Brett Belan and Kira Belan are the couple behind this project, they both love clean power and care about our environment. Brett has great passion in building power plants, started when he was still in high school. Now, with great EV revolution around us, Brett wants to create something of his own, powering vehicles simply off the sun or win, the sky is the limit.
As a camper van, this Volkswagen Bus requires a lot of power, therefore, the surface area is perfect for a large PV array that can tilt for a maximum solar exposure. At the same time, that large space underneath the panels can be used for more elbow room in the bus. There are four 305watt LG panels installed on the roof and 1,200watt array pivots at the front of the van. There are actuators that can tilt the array for a maximum of 40-degree, for optimum output.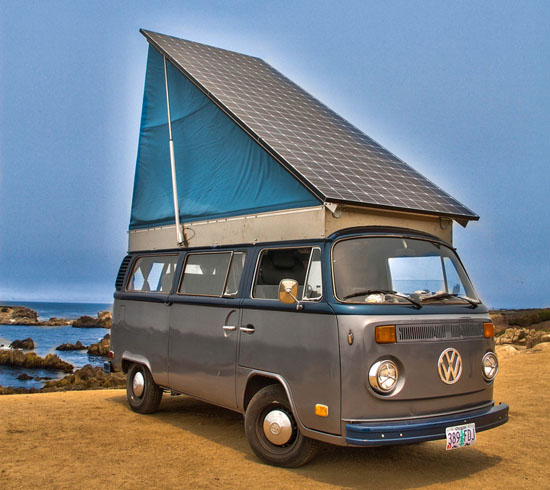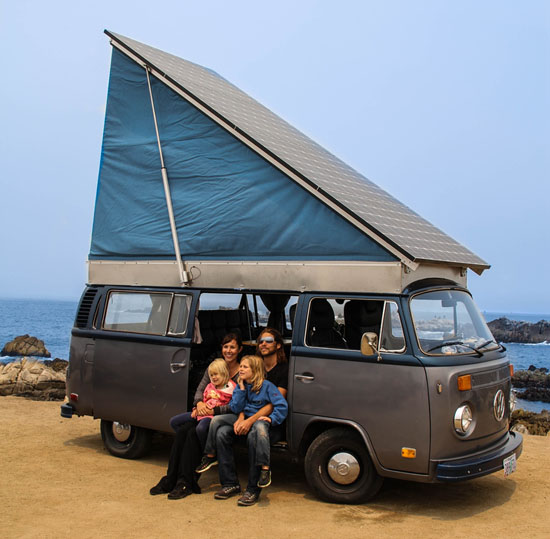 Green architecture normally focuses on residential and commercial buildings like offices and the like. Today YAJ architects presented their proposal, an eco-friendly industrial building of the future. The Architects presented their Train Depot of the future that is designed to have almost zero energy performance. The train depot will make use of ground water heating and cooling. It will also have solar panels installed and sensor-driven natural ventilation. In this way, travelers can already enjoy distance traveling with comfort and of course with care to the environment. They do not need to worry about their carbon emission. In addition, the building's appearance is complete with natural colors.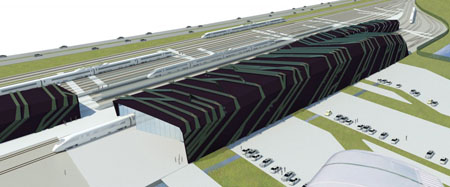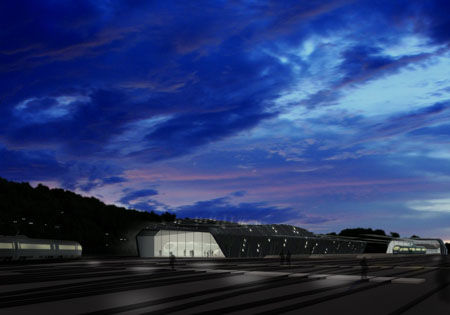 Traveling is relaxing, fun, and exciting. However, it can be more exciting and rewarding if you know you are traveling in a eco-friendly way. You have enjoyed a great travel can offer, while keeping the environment safe. Traveling while caring for the environment is easily achievable with the help of eco-friendly designs related to travel just like the Whitepod, an eco-friendly hotel by Sofia de Meyer. The whitepod is situated in the village of Les Cerniers and is surrounded by snow. Travelers will surely enjoy the panoramic view of the mountains right at the heart of the Swiss Alps. With the 7km ski slopes with private ski lifts, being in the whitepod resort is perfect for nature and adventure lovers.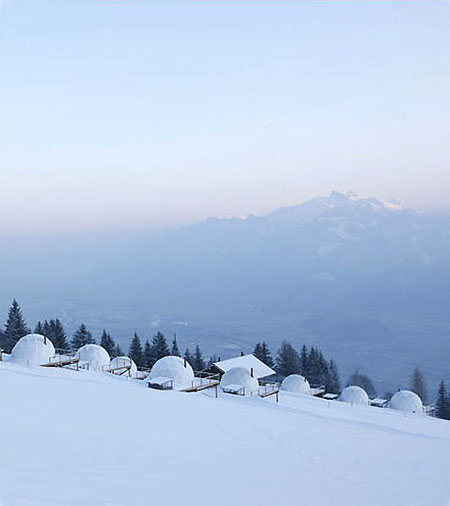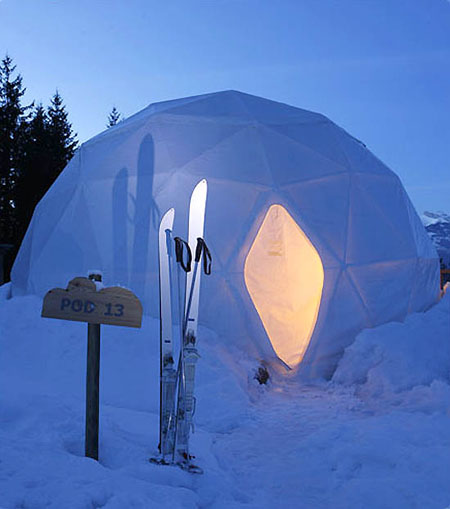 Traveling can be so much fun and it can sometimes cause harm to the environment with the gas used for transfer from one place to another, the energy used for fun activities and luxurious stay. However, one can now travel with care to the environment especially if one opt to stay at eco-hotels like the Dar HI Eco-Lodge in Nefta, in Southern Tunisia. The one of a kind lodge uses minimalist furnishings, thus saves a lot of space. The glass wall allows the natural sunlight to enter and serves as the lodge's lighting system. The eco-retreat house, lodge, and spa is a product of renovating the local date grove instead of totally wrecking the structure.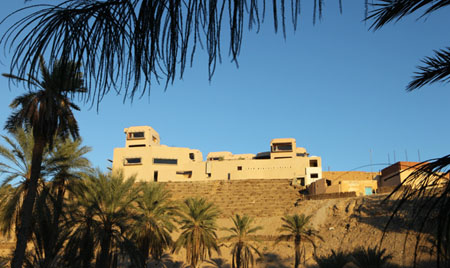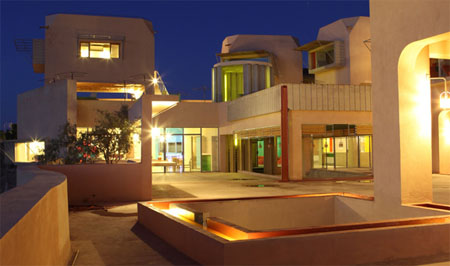 Made of approximately 12,000 reclaimed whole plastic bottle, the Plastiki is an environment friendly masterpiece from environmentalist David de Rothschild together with some handpicked scientist. The highly pressurized recycled plastic bottles consists the 60-foot Plastiki Catarman. Aside from the recycled plastic bottles, the catarman's masts are also made of reclaimed aluminum irrigation pipes and the ropes are again made from recycled plastics. The Plastiki will be powered by a small array of solar cells and windmills. In the spring of 2010, the Plastiki has a plan to have an anticipated 4-month sail time across the Pacific Ocean from San Francisco to Sydney.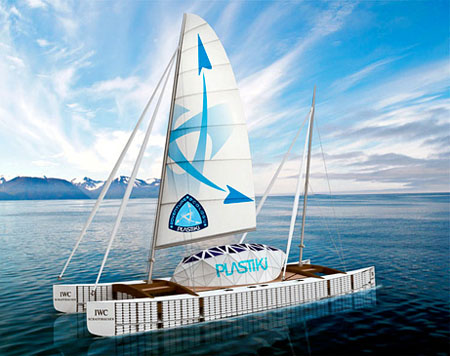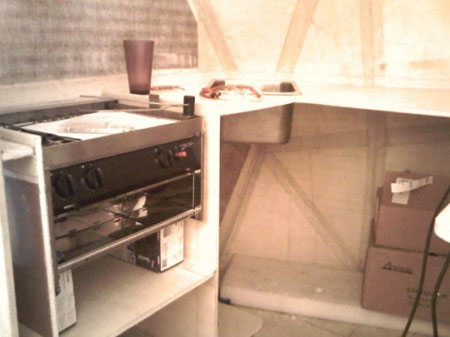 If you are constantly traveling via plane of ship, then you will definitely are familiar with the life vest or life jacket. These constantly used item for a recurring briefing by the attendants on planes and ships, also wear as time flies even if they are not in use and thus unused life jackets are then destined to landfills. Giving a new life to these discarded life jackets it was being recycled and reused as a bag and called it the Bag to Life. This eco-friendly bag has the ability to hold, the user's pens, wallet, and other important items.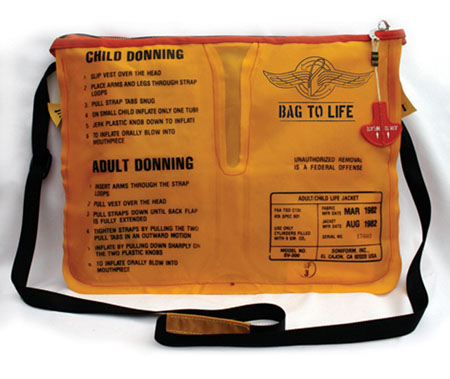 Source: Bag to Life via Stilsucht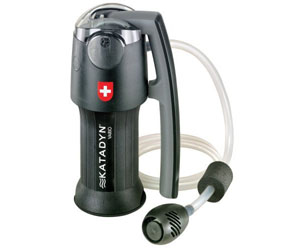 Our Recommended Partners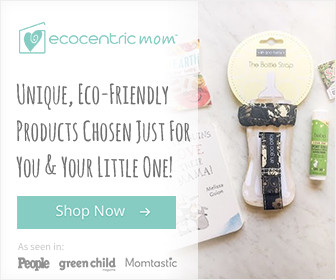 Advertise with us
Archives