It's natural and sustainable, CasusGrill allows you to enjoy BBQ without the guilt of polluting the environment. It's 100% natural product and totally disposable instant grill, unlike those metal/plastic BBQ grill. Setting up is easy, this grill is ready to use in less than 5 minutes, giving you heat for up to an hour to cook your food, of course with nice and crispy barbecued finish, anytime, anywhere.
It is made of FSC-certified cardboard lined with naturally occurring lava stone. The grill is made of bamboo so don't worry, it won't get burned, and the briquettes are made of quick Oxilite bamboo charcoal.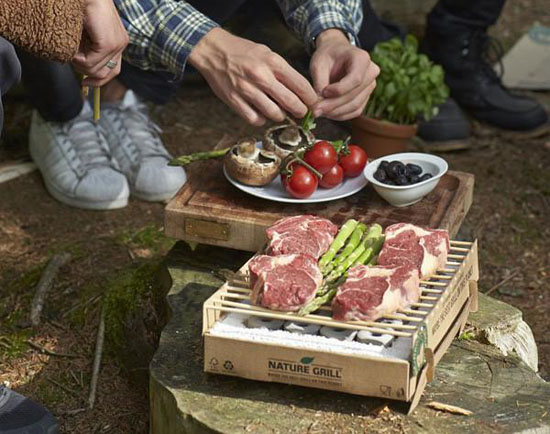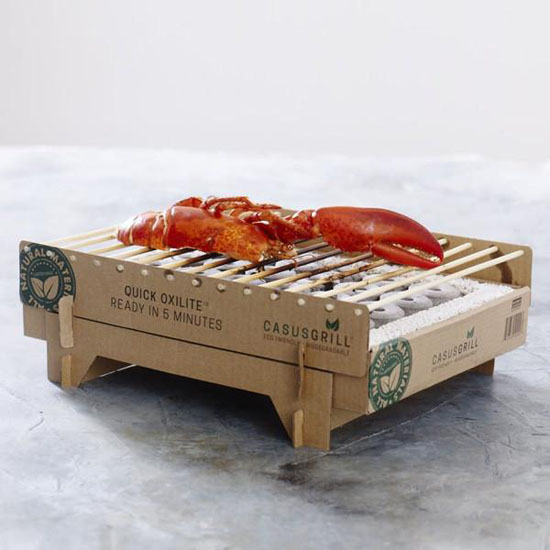 Due to all natural materials used to make CasusGrill, the company promises that once you have finished cooking, you can just throw it away in the bin or even toss it in a fire, you won't leave any trash. It's really easy to use and fast, unlike most disposable BBQs available on the market which take hours to be ready, CasusGrill only requires 5 minutes of assembly. The smart design guards it against any high heat emissions, making it cool to touch and hold when it's fully lit.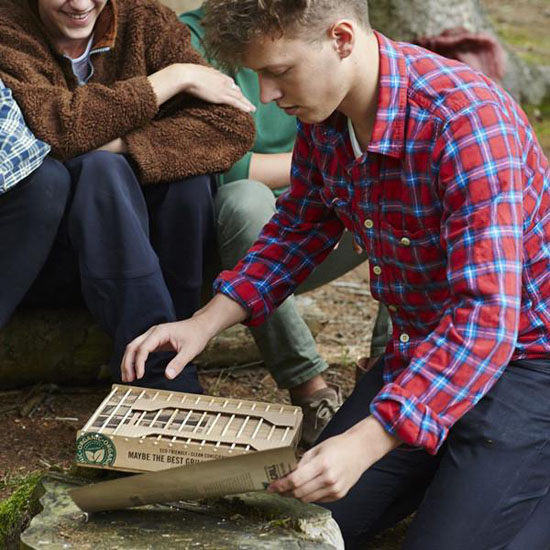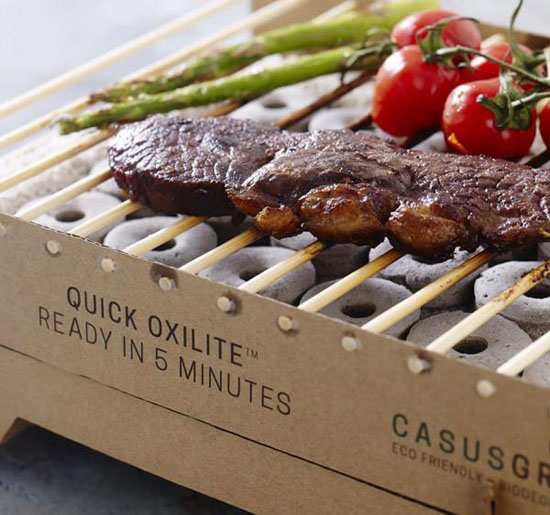 From : Fowndry