The Standard Expedition Parka from Canada Goose sets new standard for future sustainable outerwear. The design was inspired by functional elements of the Expedition Park then redeveloped to use more sustainable materials and practices. Standard Expedition Parka aims to keep our planet cold and humans who live on it warm. To take things even further, the company won't ship this product in a gift box to reduce and eliminate waste.
Standard Expedition Parka has adjustable down-filled hood that will add warmth and work as element protection. That removable reclaimed fur ruff with a nice shaping wire stands up to harsh winds, it protects your head better than conventional hood. [Click Here to get more details of The Standard Expedition Parka]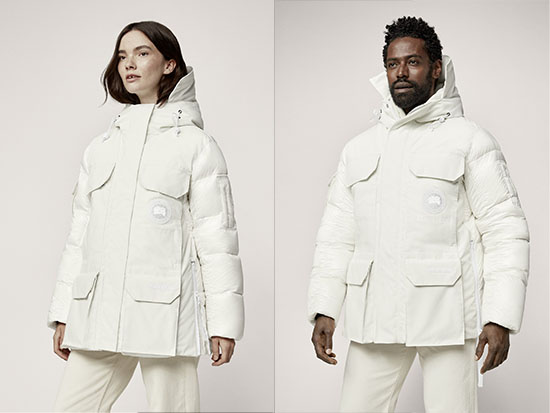 Canada Goose Standard Expedition Parka has interior backpack straps where you can carry jacket hands-free over the shoulders. The side seam zippers design allows for range of motion, better ventilation, and added comfort while on-the-move. This parka has six exterior pockets, four double-entry pockets on front body, one utility pocket on the left sleeve and another one on the right sleeve. The interior has three pockets, one security pocket with zipper closure and the other two drop-in pockets.
Made with 100% recycled nylon, this parka comes with a water-repellent finish. It stays dry and comfortable in unpredictable weather. The ripstop construction makes sure this jacket is able to withstand high winds, light rain, and snow.
The Standard Expedition Parka has 30% lower carbon footprint and 65% less water based on footprint compared to other in-line Expedition Parka. To reduce waste, the material is combination of recycled organic arctic tech fabric, recycled feather-light ripstop, and reclaimed fur. [Click Here to get read more about Canada Goose Standard Expedition Parka]