Stop wasting money buying multiple cotton round, LastRound offers reusable cotton round that looks and feels the same, yet it is better for our planet. Each case comes with seven reusable cotton rounds, it seems not many, but you'll be surprised to know that one pack is actually good for 1000 uses.
LastRound Cotton Round has been designed to be soft on your skin just common cotton round you buy in supermarket, but this version is more eco-friendly, money saving, and long lasting, it's also easy to bring with you on-the-go. Unlike other cotton rounds which are usually made of non-organic cotton and processed with multiple chemicals, LastRound is 100% made from renewable raw materials. [Click Here to get more details of this environmentally friendly cotton round]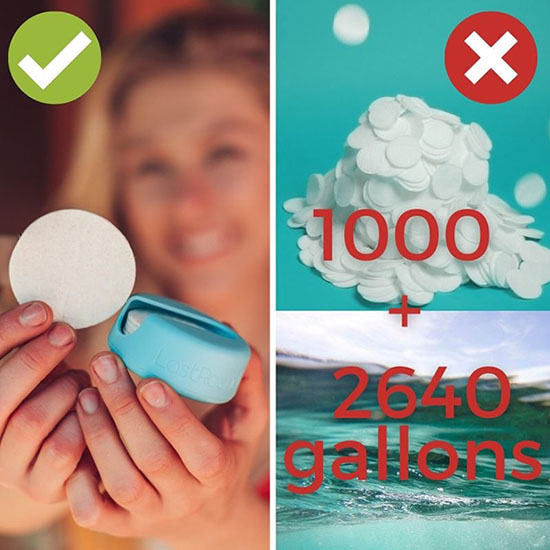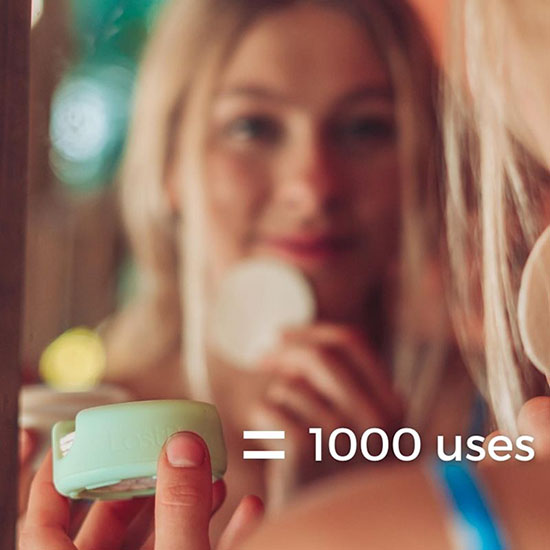 Each cotton round of LastRound measures 2.36-inch and is made from 70% Scandinavian wood fibers and 30% cotton fibers that are too short for textile industry to use. The case to hold these green cotton rounds is made from BPA-free plant-based plastic. It doesn't just stop there, these cotton rounds are made in one of most eco-friendly factories in Europe where water used in fabrication is recycled and reused in closed system. It means that when you purchase one pack of LastRound (1000 uses), you will also help save 2640 gallons of water.
How to use LastRound:
Take one cotton round from the top.
Apply some water or other liquid to make it soft for your need.
Once you're done, wash it by hand with soap and water.
Squeeze all water out.
Keep it in the bottom of the case, it'll dry up before next use.
Just in case you want to make sure these cotton rounds are really clean, you can machine wash them once in a while at up to 140-degree F. let all those cotton rounds dry outside before putting them back into the case. [Click Here to get pre-order information of LastRound Cotton Round]