GoSun Flatware, is a set of credit card sized cutlery that fits in your wallet, not the ocean. Trying to reduce the use of plastic that pollute our ocean, GoSun Flatware offers a reusable product to encourage consumers moving away from plastic.
After releasing successful off-grid cooking equipment and refrigeration technology, Go Sun wants to jump into the realm of reusable utensils. At just 4mm thick and footprint of a credit card, this cutlery can be kept in any wallet, purse, or pocket. It's so small and thin that you can effortlessly carry anywhere as part as your EDC. [Click Here to get more details of GoSun Flatware]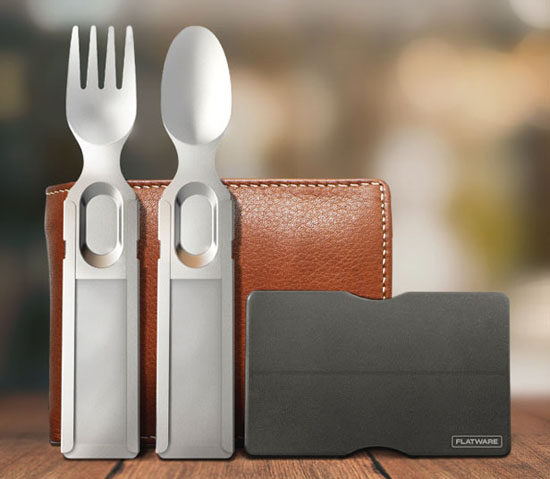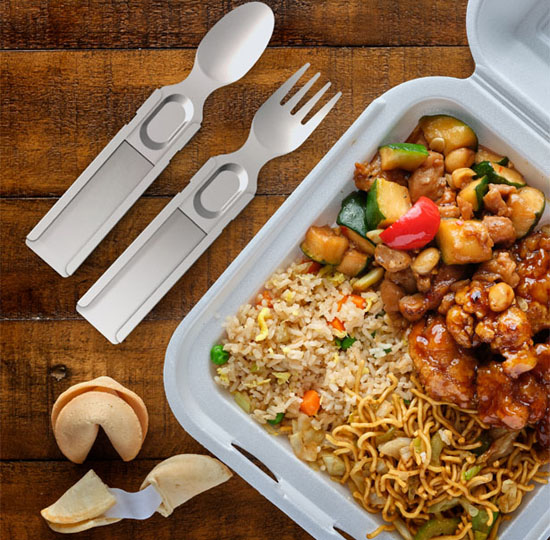 GoSun Flatware consists of stainless steel fork and spoon that slide out of their sleeves and become full-sized utensils. Whether it's soup, salad, pancakes, or ice cream, it's perfect for your lunch-time. Once you're done, these utensils would re-track for mess-free storage, simply snap them back onto card shaped container designed to trap odor. It's truly flat utensil set, yet they can easily dissemble for easy cleaning.
Many people generally want to help to create better environment, but sometimes, they need a little help to turn that aspirations into reality. GoSun Flatware makes it easy to stop using plastic cutlery. It's a good and smart alternative to plastic utensils, it also helps reduce plastic trash. [Get your Flatware today for cheaper price]