Awesome … this was one word that came on our mind when we read about this Solar-powered VW Bus. Brett Belan and Kira Belan are the couple behind this project, they both love clean power and care about our environment. Brett has great passion in building power plants, started when he was still in high school. Now, with great EV revolution around us, Brett wants to create something of his own, powering vehicles simply off the sun or win, the sky is the limit.
As a camper van, this Volkswagen Bus requires a lot of power, therefore, the surface area is perfect for a large PV array that can tilt for a maximum solar exposure. At the same time, that large space underneath the panels can be used for more elbow room in the bus. There are four 305watt LG panels installed on the roof and 1,200watt array pivots at the front of the van. There are actuators that can tilt the array for a maximum of 40-degree, for optimum output.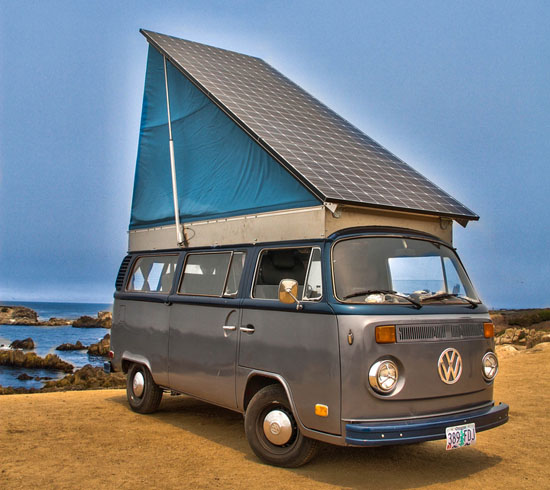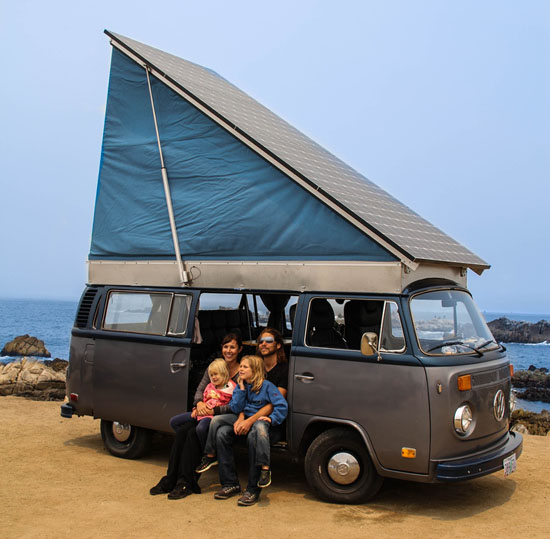 The batteries that keep all that solar energy are located under the kid's seat, there's a 12-meter display on the dash, one for each battery so that the driver can monitor the status of each battery while driving. The combination AC51 motor and Curtis controller create a nice power for the car with a great regenerative function. Instead of using a liquid cooling package for the controller, which is recommended, Brett chose to use air-cooled heat sink because it is more practical. Those two 5-inch fans are enough to keep the controller cool even in 100-degree weather.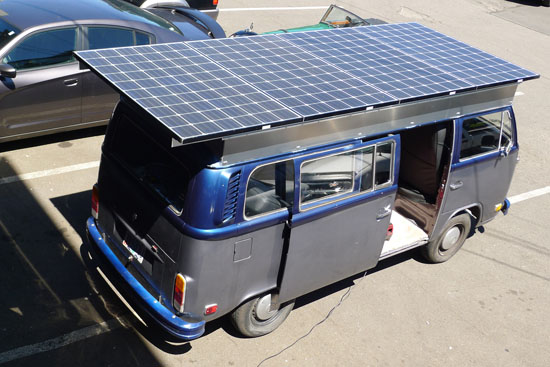 More images of Solar Electric VW Bus: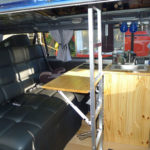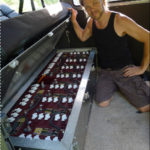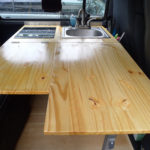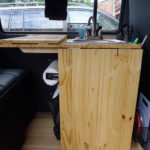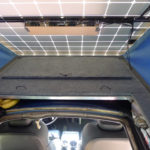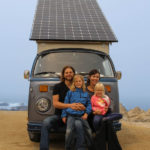 From : Solar Electric VW Bus