Dear travelers, most often than not, the most beautiful places are those in remote areas, untouched by humans. Scrubba Wash and Dry Kit would be a nice companion to provide you with everything you need for clean and dry clothes, it's perfect for camping, road tripping, and just about anything, all you need is water and detergent.
Scrubba can be said an ultra portable washing machine, save your money on laundry, you can do it for free, wherever and whenever you want. This special bag can give your dirty clothes a thorough cleaning. Simply fill Scrubba with water, cleaning liquid, and your dirty clothes up until 20-40% volume. Then you can roll down top for at least 4 to 5 times and clip ends, just like you do with a dry bag. Open and squeeze the valve to expel air from Scrubba to deflate it. Now, press down and rub those clothes against Scrubba Wash Bag's unique internal washboard for about 30 seconds or 30 minutes for a machine quality wash, but for delicate clothes, you need to press and rub gently. Once it's done, unclip and unroll Scrubba's seal to pour out water, you can rinse your clothes again with fresh water inside this wash bag or just under a running tap. Voila … then hang dry your clothes. [CLICK HERE to get further details about Scrubba Wash and Dry Kit]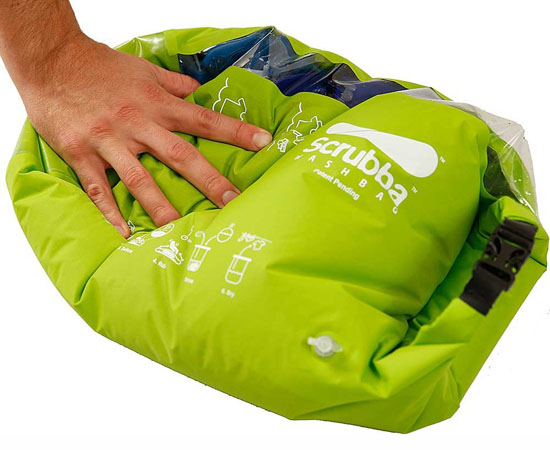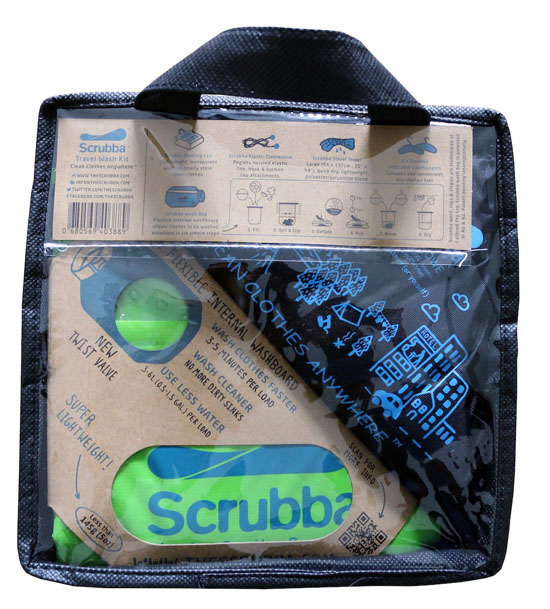 Scrubba Wash and Dry Kit features 5 essentials to do your laundry battles:
1. Scrubba Wash Bag
This is the primary bag where you have to put all your dirty clothes in, it features an improved twist-style valve for easy use. This bag promises that you would get a machine quality wash in just 3 minutes, the valve also works for easy deflation. The flexible material allows this bag to fold to pocket-size when not in use.
2. Scrubba Packing Cell
This cell is a great to keep small items within your luggage, it is lightweight yet with high content visibility thanks to its transparent front window. There's a zipper for easy access. It measures 7.5-inch x 7.5-inch x 3.2-inch.
3. Scrubba Travel Towel
This towel is used to partially dry your clothes after washing them in, the wash bag is big enough to be used when you are at the beach or to dry off after a shower. This towel is made from soft microfiber fabric with extra large size of 25.2-inch x 54-inch.
4. Scrubba Travel Clothes Line
It's a simple line to hang your clothes out to dry, it's 1.5m long.
5. Scrubba Inflatable Coat Hangers
these are lightweight hangers to dry or store wrinkle free clothes.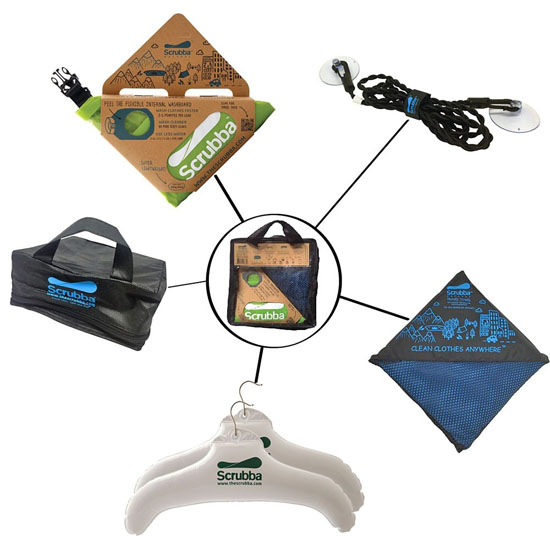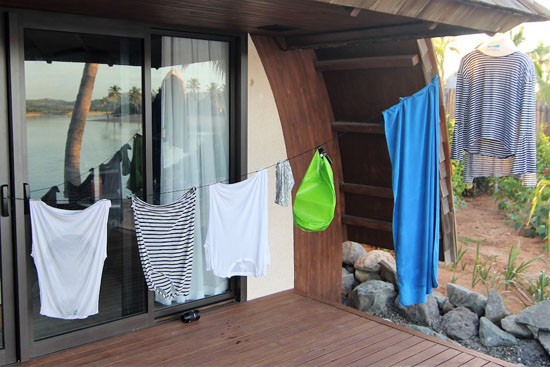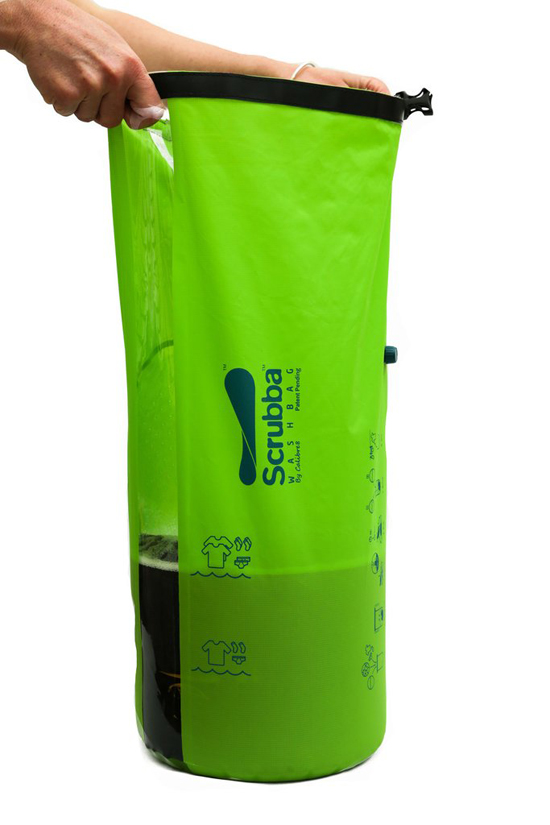 From : Scrubba