Browsing articles in "Solar Energy"
Architect Rafael Viñoly has designed the Battersea Power station that will lessen the need of air-conditioning due to its solar driven natural ventilation system. This power station is the most advanced sustainable development ever to b built in London. Through the use of natural ventilation of the building, this will going to be the cleanest and greenest building in London. This 300-meter high Chimney and Eco-dome will drastically reduce carbon emissions. In addition to that, the chimney will house an apartment with panoramic view over London. This power station will provide up to 20,000 jobs for almost 7,000 resident of it, which made it a great place to live in the future.
Rafael Vinoly said:
"Centered on the reconstruction of the remarkable architectural presence of the Power Station, the design introduces a fluid geometry for the new residential buildings that helps guide public access to the site and the waterfront. The open character of the vast industrial naves designed by Gilbert Scott is maintained and the chimneys are brought back into operation, utilized to exhaust water vapour produced by a new biofuel energy plant located in the basement. "Offset from the volume of the Power Station, a near transparent shaft counterpoints the monumental mass of the building, providing a naturally ventilated office complex. A transparent envelope accommodating a distinctive public space, with access to a new underground station, connects to an adjacent residential component. "The visual presence of this near transparent marker on the skyline defines a new opportunity area signalling London's commitment to innovation and sustainability."
Designer : Rafael Vinoli Architects via WorldArchitectureNews
Everybody is now using a mobile phone as a means of communication and entertainment, and mobile phones are rechargeable and is claiming about one to two percent of the household's power consumption. Gotwind has found a solution for the recharging issue of the mobile phones, and has come out to a project called the Gotwind Recharge Pod. It is a mobile phone charging station powered by wind and solar renewable energy. It is a self-sufficient pod wherein everybody can securely recharges their mobile phones while having an outdoor activity with family and friends and is away from a traditional power sources. Having a power 1kw, it can charge up to 100 mobile phones per hour.
Water can be considered as the most important thing in the world, and the world gets hotter, some foresees that water might be running out of supply in the near future. For this purpose is why the Teatro Agua Solar Desalination Plant is born, created by Grimshaw Architects, this plant is planned to be built in Cannary Islands in Spain. It has a series of evaporators and condensers. Desalination is a great way to produce tap water from seawater. It can be done using the heat of the sun, which makes this process purely natural in nature.
The Teatro del Agua works by coupling "a series of evaporators and condensers such that the airborne moisture from the evaporators is then collected from the condensers, which are cooled by deep seawater." The sweeping structure will incorporate solar panels to provide heat for the evaporators and will operate almost entirely on renewable energy.
Pride of Bozeman, Montana, after half a year, Steve Titus has finally done with his SolarBug electric car. A homemade electric car takes an ATV, and slaps on some solar panels. This electric car saves us on fuel and saves our mother earth as well. This cute little car works the same as the normal and larger car does. Its solar panels will now collect solar energy that made the car work. If we want to save our nature without suffering quality, I think it is now the right time to use an electric car. It might be smaller than the normal but still its function is the same.
Source : SolarBug via AutoBlogGreen
A new five-star resort for Star Island in the Bahamas will be the new destination for eco-friendly traveler. The resort's energy is self-sufficient with their power coming from solar, wind and micro-hydro generators. Inside the resort, travelers can see LED lighting and geothermal HVAC, and they have the rainwater harvesting system that provides water for the whole resort. The system has up to 100,000 gallons of water a day, which is then purified and stored underground. The resort is 10 minutes travel by boat from Harbour Island, and guests can enjoy outdoor activities like diving, sailing, and deep-sea fishing. It is located on 35 acres of land, and is designed in favor of native species.
Source : StarIslandBahamas via Inhabitat and JambleMag
O-Range Travel Bag with integrated new flexible panel Solar charger system. Take your mobile electronics anywhere. A clean convenient way to recharge and run your portable toys, far away from any power outlets. O-Range travel bag is ideal bag pack solar charger for devices like cell phones, MP3/MP4 players, digital cameras, PDA, DVD players, GPS and other… The solar system convert sun's rays in electricity to charge integrated Lithium battery unit. From battery unit you recharge (day and night) your electronic devices.
Burj Al-Taqa, self-sufficient skyscraper that produces 100% of its own power is a high rise building to be built in Dubai. It will be going to have a huge wind turbine on its roof of 197 feet in diameter, and solar cell arrays of 161,459 square feet in size. Burj al-taqa will be designed in cylindrical shape to have as little surface area being exposed to the sun as possible. The building will be going to have a protective solar shield that reached from the ground to the roof. It covers 60 degrees of the giant circular building. It also protects the side most affected from direct sunlight so that no one will be exposed directly to it.
Designer : Eckhard Gerber via Reuk.co.uk
Big garden can be pretty hard to care, especially when you have to push mower powered only you. Husqvarna Automower can help you handling this problem. Automower is an electric mowers with big solar panel on top. Here's how it works. Find a spot in your garden for the compost-bin-sized charging station, run a supplied wire perimeter around the edge of your lawn and peg it down with the black pegs that come in the box. We found the process easy and the manual helpful. Once charged up, the Automower will trundle off independently of you and use its computer brain to map your garden and start cutting.
New generation of digital audio player can be solar-powered audio player. Thanko has released its new Solar Digital Audio Player, great innovation, with 1.8-inch LCd screen, 4GB internal memory and a miniSD card slot, and of course a solar panel to charge the audio player. When the sun is not shining, you can charge the player via USB port.
via AkibaharaNews
The famous Santa Monica's ferris wheel is the only ferris wheel in the world that take advantage of solar energy. They don't call it famous for nothing, it's been featured in Hollywood movies, music videos, and also because this ferris wheel is the most energy efficient in the world. The recent upgrade to LED bulbs that light up the ferris wheel in now saving more power and money to pacific park, becoming more energy efficient now allows the ferris wheel to maximize on its solar power system more effectively. The new wheel will radiate with 160,000 LED lights, providing 75% greater energy savings than the previously used incandescent bulbs. A ray of sunshine illuminates the new Ferris wheel at Pacific Park on the Santa Monica Pier as panels of energy-efficient LED lights are installed on the attraction. The previous wheel was sold on Ebay and disassembled earlier this month.
Our Recommended Partners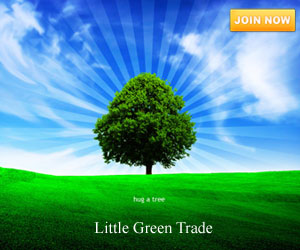 Advertise with us
Archives