Browsing articles in "Solar Energy"
Fans needs to be plugged in order to function and will give you some air. However, power plug are not available when you are outside. To Solar Mini Clip Fan will solve this problem for you. It is a solar powered mini fan. Perfect for people who are constantly away from a power plug and in a poor ventilated area. The solar Mini Clip might be of big help. However, I find it very tiny and I am worried that it cannot give me the right amount of air I need. Other than that, the solar mini clip looks totally cute and fun to use.
[ProductPage] via LikeCool
Industrial designer Doron Hadar has created the Eco TreeCity – a public lighting concept. This elegant and ambitious concept uses an integrated freestanding solar element. The lights are randomly put together anywhere to make a unique tree like light. This concept is perfect in any weather, because the interactive system changes its light color according to the weather. It turns into a warm yellowish-white color during cold winter day and into cold bluish-white color during hot summer days. Festive color combinations of lights are also available for the holidays. In addition to that, this concept is maintenance free because the solar panels lasts for about 20-25 years and the battery life is about 5-7 years.
Source : Haatar via TheDesignBlog
You do not have to think big when talking about making megawatts of solar power, according to Sopogy. They have made The SopaNova 4.0 – a micro concentrated solar power trough with a reflective coating that focuses sunlight unto a pipe that carries oil, and when heated, it will go through an organic rankine cycle engine to convert it into electricity. How nice it is to hear some creations as this. It will save us from the high gas and energy prices, and at the same time keep us become an eco-friendly individual. How I wish that the SopaNova 4.0 will also be available for household use.
People on the go are always having problems with power supply, especially if they have to communicate with their loved ones, business partners, and clients. Well, they will have to worry no more. A mini eco charger is now available for them, a solar charger key-chain made intentionally for emergencies. Having a handy dandy device like this in your possession will surely save you from having discontinued conversation due to lack of battery or supply, and will eventually help you getting your client or communicating with your loved ones at an extended hours or managing your business even when you are out of the office.
via LazyBoneuk
Olympics committees of today are becoming aware of green living and using of sustainable materials. In Vancouver, Canada, even the 2008 Summer Games is yet to start; the creation of the Village 2010 Winter Olympics has already been planned. Designed with the intent to meet the LEED standards, the village will be built with high sustainability. All the buildings will have a green roofs with solar panels, and rainwater will be harvested and will be used for the irrigation of the green roofs and landscape. There will also be an in-slab hydronic system will be used in heating and cooling the buildings.
BSKW1SB is a solar powered wireless keyboard introduced in Japan just a while ago. It will be available in the market by mid-July for ¥13,775. Functions just like the normal wireless keyboards but will require batteries no more will sure make you say goodbye to your old keyboards. This will surely be a hit for people of today's generation are always looking for an effective ways to save energy and of course to have a green way of living. However, this cute new keyboard will also runs in batteries just in case you needed to. I hope this keyboard will be available soon internationally, coz I want to have one.
via NewLaunches
A very innovative and high-tech one, yet is nature friendly futuristic green backpack is now being designed by Carlos Suarez. This backpack assists students in their studies whilst keeping in touch with the world. This will going to be the first Ultra Mega OC (UMPC), that will include a satellite phone, GPS, and satellite internet. The backpack has solar panels that recharge the UMPC and a tent that uses solar energy to raise its memory metal frame. A raised memory metal frame is powering a flexible LCD that is available for classroom use. The unique function of this backpack will allow student and researches alike to do camping on a remote location and still have contacts to their loved ones.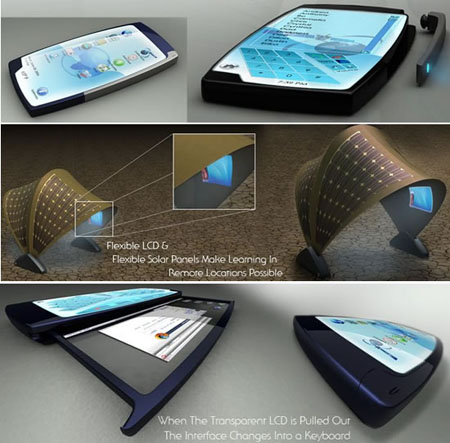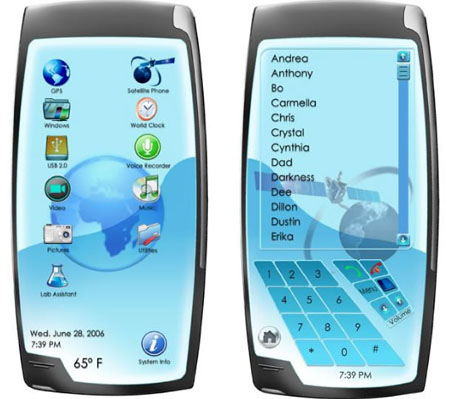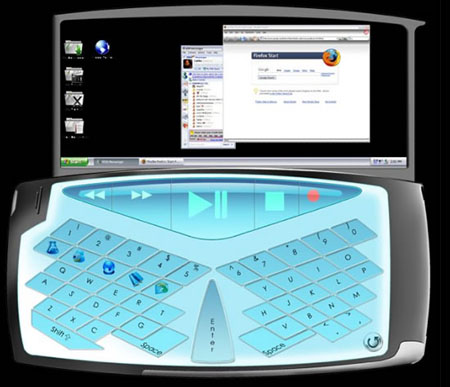 Light sculptures add the beauty of the night. They are fun to look at, very relaxing and people will enjoy of their various wave patterns. What's good about it is that, the sculpture is interactive, meaning you can create your own pattern on solarcollector.ca submit it to them and they will play it. Plus, this sculpture is purely solar powered, so there's nothing to worry about the energy consumption it will take. This light sculpture is a project by Gorbet Design, commissioned by the region of waterloo. It consists of 12 illuminated metal shafts arranged in a elegant curve. Create your own pattern now and enjoy the night with the solar collector interactive light sculpture.
Have you heard about Montreal's solar powered docking system and a high tech RFID tagged aluminum bikes? Yes there is! There six bikes and six docks in every station available for anyone. When a user reaches the station, he can use any bike available, and return it to any dock where he wants it to return. Mode payments available are through debit cards, credit cards or any other member cards. Maybe works like a subway train, drop off near to your destination and have a walk or maybe a short ride. In that way, you will have your daily dose of exercise and save gas at the same time.
Golf is a great outdoor sport for fun and enjoyment. With the distance every hole has, a golf cart is needed to travel from one whole to the other. In response to that, a new electric golf cart was created. It can be charged either through the rays of the sun or by plugging it in. It's 72 photovoltaic cells attached to the roof that provide up to 33% more range between charges, makes it a lot different than a traditional electric cart. It has a 160-watt array that produces up to 3aph for its 48v rechargeable battery and runs up to 49 miles, which is equivalent to 10 rounds of golf.
Source : Hammacher Schlemmer
Our Recommended Partners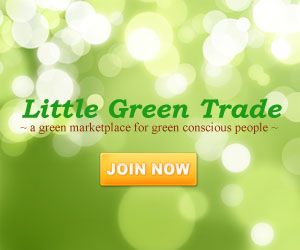 Advertise with us
Archives