Browsing articles in "Solar Energy"
I guess Sanrio Empire awareness of green earth it's a little bit late, but than again, better late than never. Hello Kitty is trying to take its technology into environmentally friendly by taking control of solar energy. Below is the picture of Hello Kitty Solar-Power Charger, you can use it for phone, media player, camera. During the dark clouds, well, you can still plug the charger into a DC outlet for up to 6 hours of power on the go.
[Product Page] via Crave
Another breaking news from Apple, they just field a patent to infuse their computers with a thin film of solar cells. Do you think this might be their next breakthrough? Solar macbook can be pretty cool, a new generation from Apple, with battery life boosted by the sun. The patent approaches the prospect from every angle, with schematics to stack photovoltaic cells beneath the entire surface of their portables – including the screen! Greener Apple is indeed a great news.
Source : Forbers.com via Inhabitat
This solar shades is designed by Buro North definitely remind me of Cobra's head, kinda scary, but actually this concept is not scary in fact very helpful for our environment. When we put canopies in a school to protect the kids from the heat of the sun, why not at the same time take collecting sun's energy. This canopies have solar cells on top and large handles on the base to rotate the canopy, to get the most efficient orientation in relation to the sun throughout the day.
This is a concept of giving the driveway light by taking advantage of sun energy during day time. More and more products has launched in the market that use solar energy as its power. Even though it uses solar energy, doesn't mean the light that is produced is weak, the energy absorbed is strong enough to light the driveway, eco friendly and energy efficient. Hopefully this solar driveway light will go into production soon.
Enthusiastic about saving nature from all hazards and on the other hand you can't go without using the latest technology which damages the nature to some extent. The solar-hydrogen plane is here for the rescue. This plane by Lisa planes is a light weight model made of light carbon fibers. Its main power source is lithium-polymer batteries. The total weight of the plane is just 1.1 tons. This plane is expected to be ready and move around all over the world by next year.
Coming to the structure of the plane, it has 20 meter long wings accompanied by solar photovoltaic which will contribute 10 % towards of the source energy. It's quite stylish and eco friendly and has everything to give you a luxurious ride. Finding an alternate for the present mode of traveling was difficult but fortunately the solar-hydrogen plane has been made to make earth a better place to live in. the 20 meter long wings may look odd and give a critic a chance to speak against the plane, but this plane has everything to answer the critic. Long wings are not just to make it stylish but also they provide as an energy source to the plane. Overall it's a good plane if we can see it fly for real !


Source : LisaAirplanes via Inhabitat
Falx Air Vehicles are making a breakthrough in aircraft innovation, they are planning to use hybrid-electric motor and inbuilt solar arrays rather than fuel. Falx has showed the full-size prototype as early as the Farnsworth air show this year, a compact single and double-seater tilt-rotor aircraft which targeted only use 10 liters of fuel per hour airborne. Using aerospace-certified composite materials, the single seater weighs in at only 350kg, with the twin-seat version weighing 405kg.
Falx claims the battery packs powering the Falx will be the latest fast-charge battery systems the USA has to offer, but no further details are available. The batteries will be charged both by inbuilt solar relays and through the use of a small 100hp combustion engine that drives a lightweight, brush-less generator. Noise and thermal image will thus be kept to a minimum, enhancing the craft's stealth abilities. The twin electric engines eliminate a lot of complex machinery in traditional tilt-wing craft, such as drive-shafts, hydraulics and gearboxes.
This SOLo Lounge table from iF is really eco-friendly design dedicated to take advantage of all the goodness of the sun. Built-in solar panel with minimalist and modern design is perfect for lounge table and at the same time saving energy. Bluetooth technology is used to collection, distribute and exhibit information on both the system monitor and wirelessly between computers and the internet. The SOLo also features recharging connectivity for many electronic devices such as laptops and portable media devices, enabling digitally interactive entertaining and business.
In the future, perhaps we'll see this solar powered environment as the result of today's energy saving campaign. MoSESS (Movement sensors energy saving system) is the technology that can detect movement to provide illumination from big solar panel throughout all night. All objects that are part of this concept are connected to each other by an underground connection and also to electric grid which enables sharing of leftover energy in cases when this is needed.
Public facility such as telephones, ATM, internet services, bus stop will consume less energy with the help of solar cells, I can imagine that we live in such a futuristic way and at the same time help to our environment.
Solar street stand booths are popular way of shopping. They can sell and show different kinds of things ranging from food, clothes, souvenirs to information pamphlets and ads. These street stands consume electric energy for illumination, refrigerators, cooking…etc. Solar panel stores electric energy in batteries that are placed in the storage box. Solar street counters are independent from electric company network. They can be easily moved and placed into different locations by trucks (and small transportation wheels underneath the construction of the counter itself). The possibility is endless if we truly want to save our earth, including this futuristic concept from Nikola, anything is possible.
Designer : Nikola Knezevic
You can clean your pool and help the environment at the same time. By using this robotic pool cleaner, you don't need any electrical connection. Skimmer is solar powered that can recharge the battery during the day, in conclusion, you can use solar powered directly during the day, and use the battery power at night. The skimmer can also automatically dispense chemicals as it skims, and is so effective, according to the manufacturer, that the traditional pool pump is needed only half the time.
Source : SolarBreezeDirect
Sola Unagi is a solar generator which light enough to be carried around. It's got two solar cells, and the rechargeable battery will run your laptop for up to six hours, and a mini fridge for four, or you can charge 20 mobile phones at the same time. By using sola unagi as alternative electricity, you can cut down on your power use.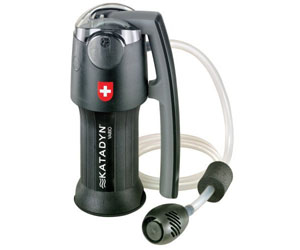 Our Recommended Partners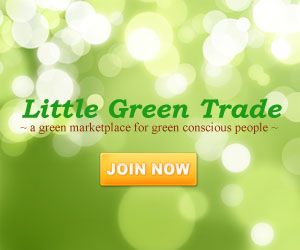 Advertise with us
Archives