Browsing articles in "Furniture"
Maintaining an eco-friendly way of living is becoming easier each day as more and more eco-friendly products are now available in the market just like Lagare Media Stand that can hold your television set the eco-friendly way. What made this media stand special and different to its conventional counterpart is the material used in manufacturing the furniture. The sustainable media stand from Lagare is made of moso bamboo. [Click here for more information about the Lagare Media Stand]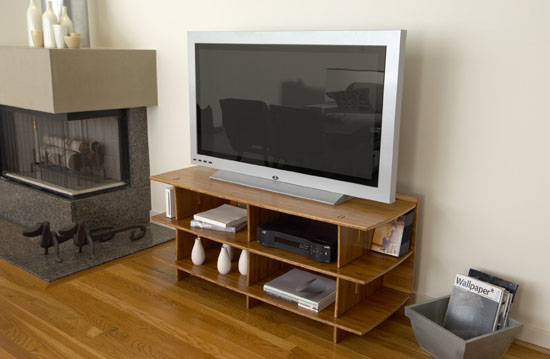 We are used to having a nightstand and chest made of solid wood but Woven Fiber Rattan Style Chest uses different materials but offers the same function. The rattan style chest from Oriental Furniture is available in four and five drawers giving you enough storage space for your items. The four-drawer chest measures 29 inches tall by 17 wide inches by 13 inches deep while the five-drawer chest measures 37 inches tall by 17 inches wide by 13 inches deep giving you enough and spacious storage. [Click here to get more details on Woven Fiber Rattan Style Chest]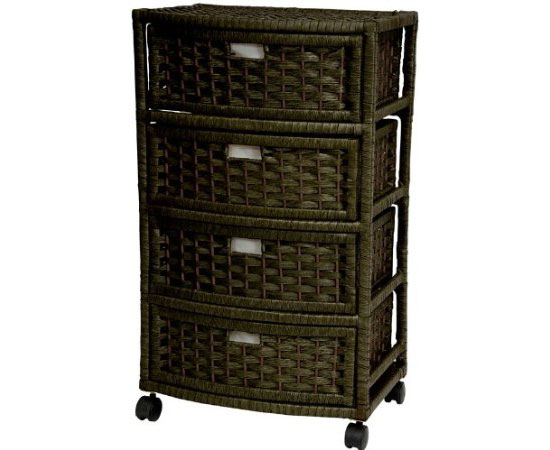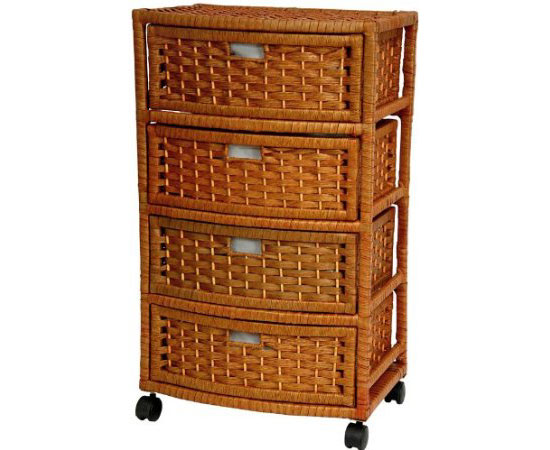 The latest work of Jamy Yang for Italian brand NATUZZI is called T-BOX, a sustainable home system based on modular design. It took around a year to do the research, create design concept, material test, modification and development when finally these modular boxes can be released in Milan International Furniture Fair for the first time. Each box has 400mm x 400mm dimension with built-in "T" shape holder internally that can be used as a holder for user to conveniently move each box with single hand. User can also combine these boxes to form a tea table, bench or a single little cabinet, or if preferred these boxes can be a part of existing book-shelf, TV cabinet, etc.
We all want to sleep worry free and Handy Living Wood Slat Bed Frame will help us achieve this goal. The bed frame will not only hold your bed comfortably but also it will let you help save the environment. You surely will sleep worry free thinking that you were able to help save mother earth as you sleep. The bed frame has various eco-friendly features that allow you to live the eco-friendly life every day and night. As its name suggests, the bed frame feature a wooden slats, which we all know that wood requires no harsh chemicals to grow. [Click here for more information about the Handy Living Wood Slat Bed Frame]

A crib is important for every baby and DaVinci Kalani 4-in-1 Convertible Crib will help you save on your furniture purchase cost. As its name suggests, the crib is convertible and it also has the toddler rail, so you can definitely make use of the furniture longer. As a convertible crib, the Kalani crib has four levels of mattress spring system allowing you to adjust the crib as your child grows. Therefore, there's no need to buy a separate set of furniture to fit your child's needs. The toddler rail inclusion made it a safe crib for your baby as they learn to walk, for the rail will serve as your child's guide. [Click here for more information about the DaVinci Kalani 4-in-1 Convertible Crib]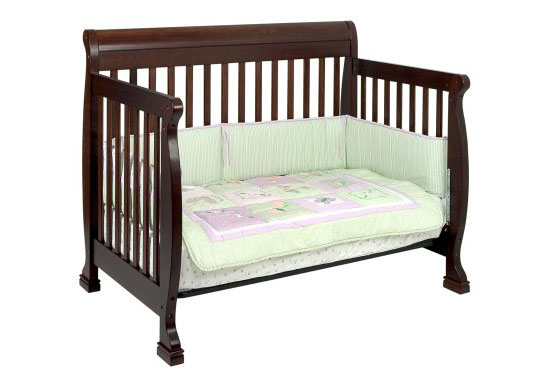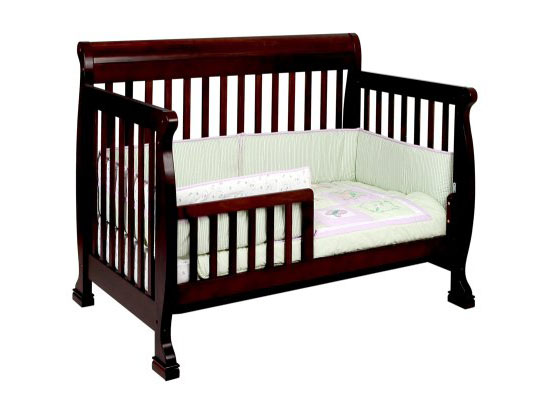 FF1 indoor lounge chair has been designed by two Belgian designers, James van Vossel and Tom de Vrieze. It's a very strong chair if you checkout the video at the bottom of this article. It's a green chair made out of only 1 square sheet of synthetic felt, therefore no material loss (except of course the drilled holes), no wood or metal involved in this chair design. Don't worry about the strength, the structure is self-supporting, the additional flax rope bonds the chair aesthetically beautiful.
FF1 stands for Fox and Freeze1, the company name, we must admit these guys are pretty creative to transform a plain square surface into functional product by twisting and twisting it like a scarf. The result is a highly functional and strong object, literally practicing form follows function.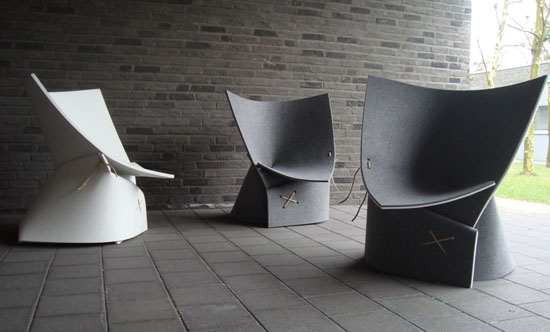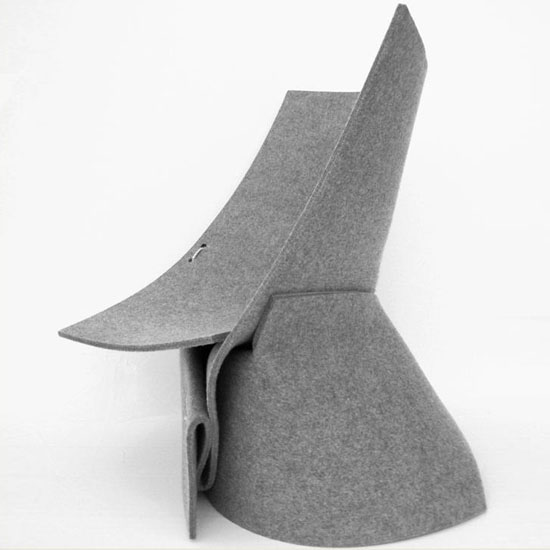 Being sustainable is becoming easy with the various eco-friendly products coming out today and the Oenophilia Bamboo 8-Bottle Wine Rack is just one of them. Constructed using the sustainable material, bamboo, having this at home will not only hold your wine bottles at home but also will make you feel good about yourself using a product made of sustainable material, therefore causing less harm to the environment. [Click here for more details about the Oenophilia Bamboo 8-Bottle Wine Rack]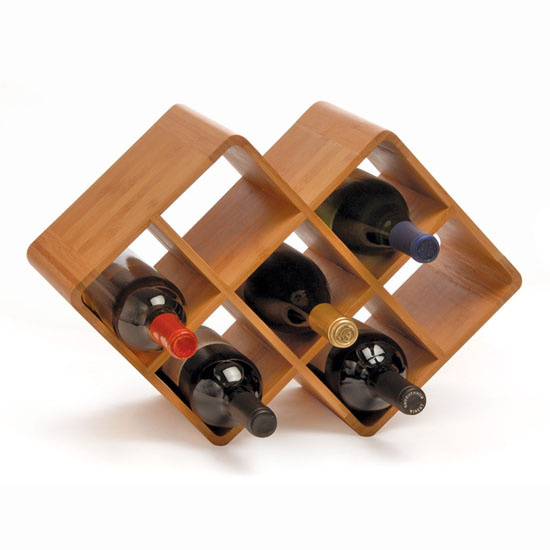 The Endy Series of furniture pieces is a product from a timber's end. In case you are not yet aware, the most sensitive part of a timber are the ends and to protect them, these ends are painted in various colors. Afterwards, these colored ends are then removed and toss to trash. This incident is unknown to us end users.
Good thing, Shay Ve Ben of Studio Ve comes with a furniture series that make use of these discarded timber ends. The Endy Series of furniture pieces are made to emphasize the usefulness and beauty of then considered as waste timber ends. The furniture pieces of the Endy Series all come clean and simple, as they are joined with glue and wooden pegs.
We have received Glove chair in our inbox last week. In this design cardboard panels, originally used as bicycle packaging, are re-used. The material has been folded and sowed together to create a glove shaped chair. On the seat the original illustration of the bicycle has been kept intact to accentuate its origin. No upholstery is applied, although it might be possible.
The aim of this design is to create a modern unconventional shaped chair from a slender material. One panel is applied to create the seat while another panel is used to create the back and bearing construction. A straight unfolded panel is applied to stabilize the structure in longitudinal way. The whole construction is fixed on a base also made of cardboard.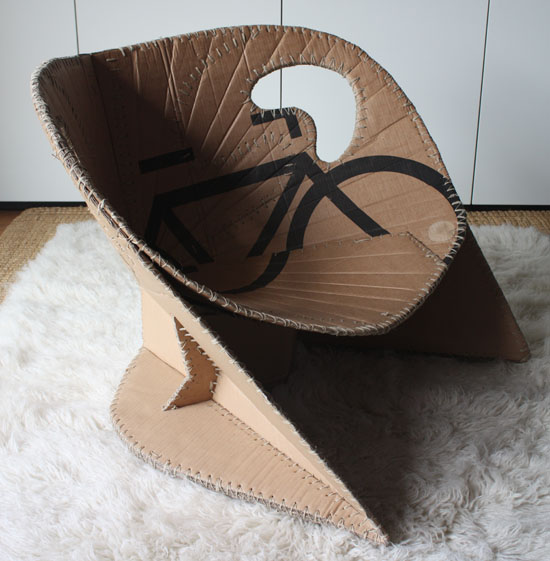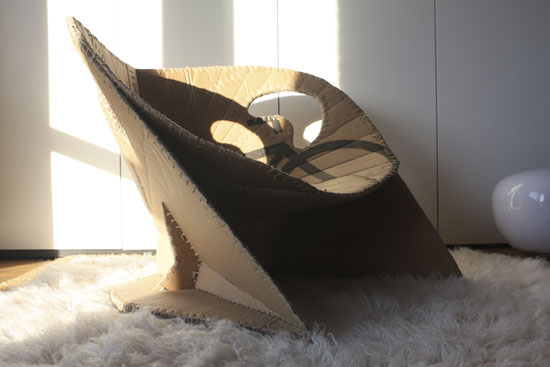 Not very often we can find beautiful hand-made furniture pieces these days, it's a good thing we spot these modern stools by Wood'Insane Design. Designed and developed by Renaud Dancie, these classy stools are perfect for any modern contemporary interior décor. Using recycled materials that he collects from the Bordelaises forest, each of these furniture pieces is manufactured and created by Renaud himself to ensure perfect accuracy and precision. It's a small and young company but with big ambition, how can you not love these stools?
If you are interested, furniture from Wood'Insane Design is available in 3 designer boutiques of Bordeaux (BOB CORNER, Atelier 29 and WAN) and Hossegor (31st Avenue).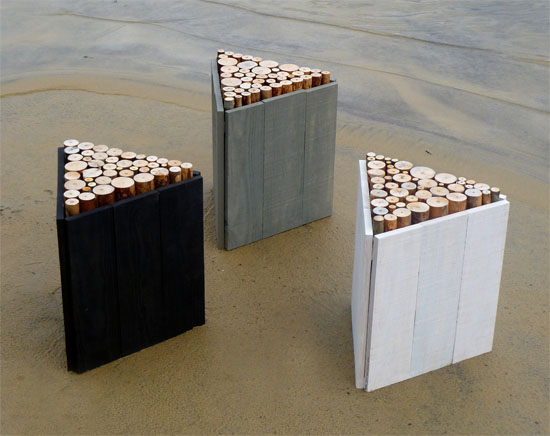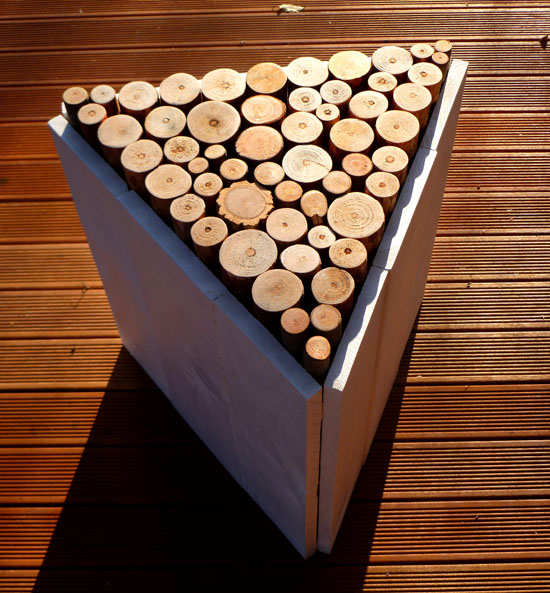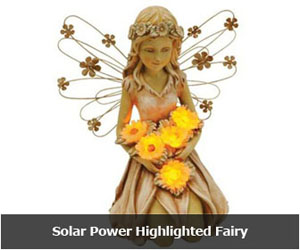 Our Recommended Partners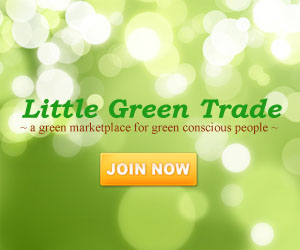 Advertise with us
Archives