Browsing articles in "Food and Drink"
Many of drinkers are not aware of being sustainable especially if they under the influence of alcohol. They just tend to put their empty beer tin cans everywhere, and the party hosts are the ones cleaning like hell. Well this will never be happening again, because Brenda Osorio and Rodrigo Ambriz found a way of eliminating those mess created during parties, and this the product called the drink sustainable design. It is a big cardboard with holes, wherein drinkers can put on their empty tin cans. In this way, it will be easier when cleaning because all they have to do is to get the drink sustainable design and throw it to the trashcan.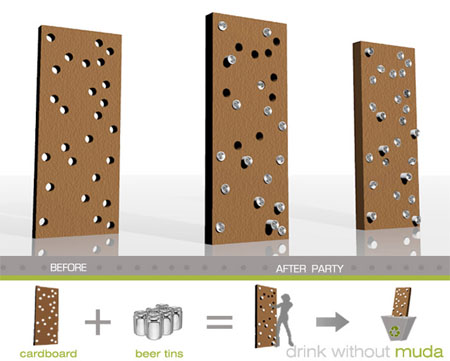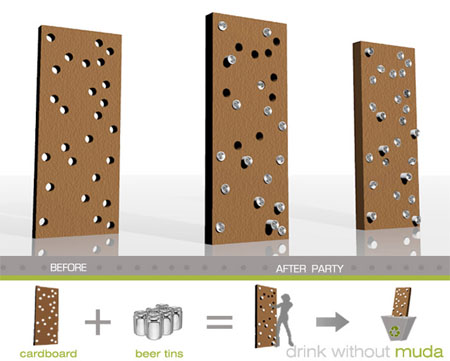 via EcoFriend
Buying something for our little ones is probably the most rewarding part of our lives as parents, especially if we provide them with something made of earth friendly material. This is what Bambu would like to introduce, as he creates a spoon and fork for babies made of organically grown bamboo. It is disposable and is perfect for traveling. The best part of it is that it is made of bamboo, meaning it is safe for our nature. As we all know, bamboo is has various uses from medicine to food to structural material to soil preservation. It is especially designed for our little ones hands, so there nothing to worry about. [Click here for more details about Babies Fork and Spoon]
Bags are already part of our daily lives as we use it in almost everything that we buy. People of today's generation, continues to look for ways in producing grocery bags that saves our mother nature, yet of the same quality. This is why Daylesford Organic has come to an idea of creating this cool elegant in design organic biodegradable bag as containers on their pasteurized and unhomogenized organic milk. Since it is biodegradable, it will help eliminate the overflowing landfills of plastics we currently have. Daylesford Organic milk in biodegradable container is not only good for our health but also for our earth.
Source : Daylesford Organic
Picnic is fun, but sometimes our lovely planet don't think so. Because after beautiful picnic day, you can see a lot of eco unfriendly litter is everywhere, plastic cups, plastic plates, utensils left behind by lazy picnickers. If you are a lazy picnickers, consider to buy bio-degradable picnic ware from firebox. This eco friendly picnic ware is 100 percent made of biodegradable cassava, should you choose to leave your picnic ware, it will disintegrate within a week if left standing in water, or decompose in a few months if left on a compost pile. It even returns natural starch back into the soil.
Source : FireBox
Oksana Bazanova is a designer that aware of the importance of creating environmentally friendly product. Inspired by the Japanese art of Origami, Bazanova has designed a disposable plastic cups and plates made of waterproof paper which you can fold by yourself when you need it. It's cheap, eco friendly, and stylish.
Source : YankoDesign
Our Recommended Partners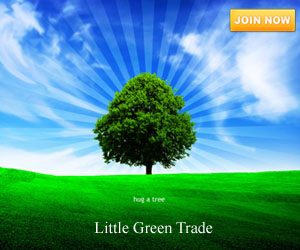 Advertise with us
Archives