Browsing articles in "Architecture"
Grey Griffiths Architects has transformed waste materials into nice modern, small cabin, Potting Shed. The brief was to design multi-use garden studio for a keen gardener and a ceramicist. It's a nice project that demonstrates to anyone how inventive architecture and resourcefulness can result to highly functional design especially to those with a tight budget. This little shed uses salvaged materials to fit the ethos of a maker's studio, it also stretches the possibilities of a modest budget.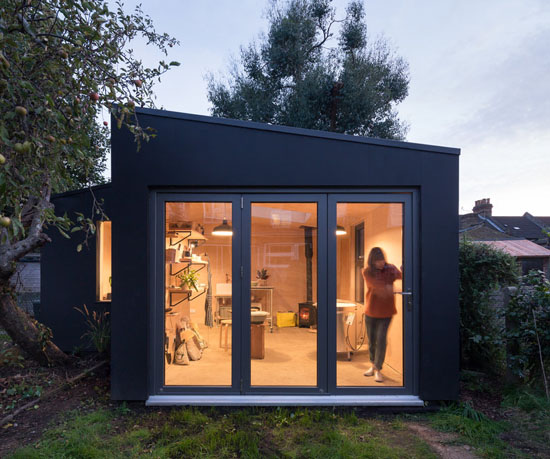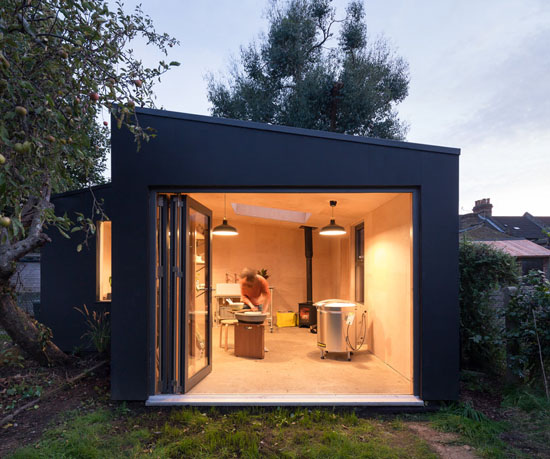 Arktura in collaboration with Formation Association and Terremoto has created Flora Gato, an eco-friendly cat shelter. It's a project created as part of Architects for Animals 2017 Giving Shelter event, a non profit organization that operates free spay/neuter clinic in LA for homeless stray and feral cats.
Flora Gato is a unique cat shelter that uses sustainable sourced and fully recycled Soft Sound acoustical material that houses Spanish moss and Korean grass. The combination of natural and synthetic design provides thermal mass, shade, and durability.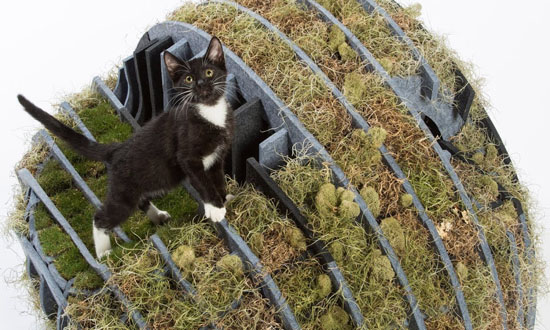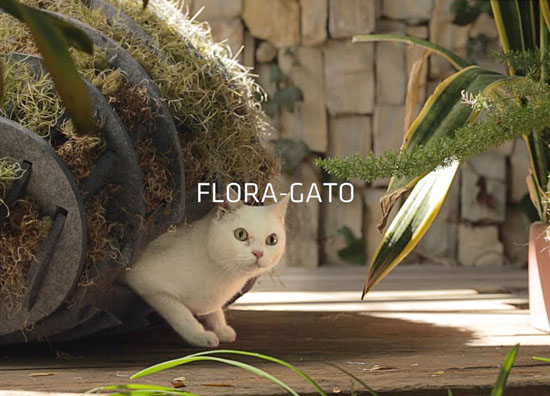 Ootro eStudio has created Helix Shelter, a temporary habitat for outdoor made out of recycled cardboard. This tiny shelter can be handy when you need temporary place on your outdoor adventures, these laser-cut cardboard pyramids are designed with holes in their corners to allow you to peek from the inside. It's not just drawing or rendered images, the company has built a prototype for testing, it can be used as a space for rest and contemplation. The company claims that this structure can be easily installed by a single person.
Born as independent initiative, Helix Shelter aims to create a relationship between individual and the landscape. This compact structure or you can say a micro architecture can be installed without destructing its natural surroundings, it can be an intermediary between observer and the observed. However, we don't think it is meant for location with extreme weathers.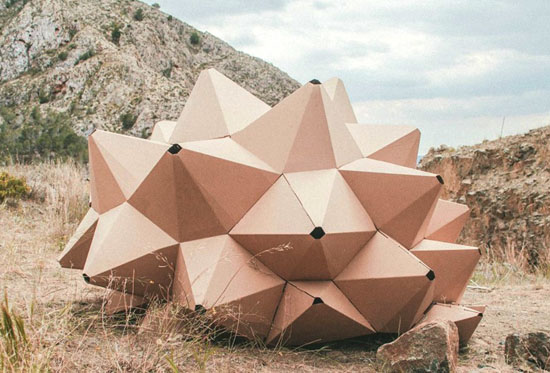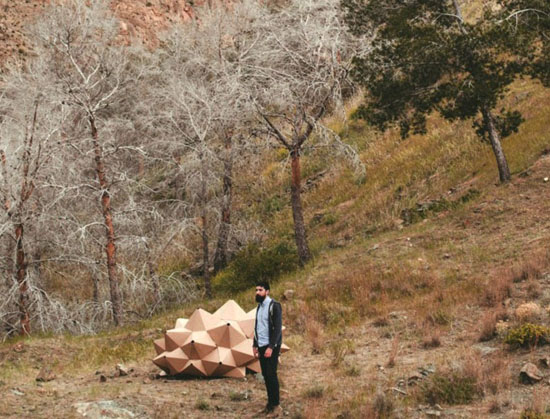 Mountain Forest Hotel is a prestigious and ambitious project from Stefano Boeri Architetti. Located in Wanfeng Valley, Guizhou, China, this project features a masterplan of 400 acres where an inspired hotel project will be built with 250 rooms. The location is known as 10 thousand peaks area, even New York Times has named it as one of best destinations in 2016.
Stefano Boeri Architetti attracted public attention with their two popular vertical forest projects, the company takes green design to the next level. Inspired by nature this hotel would be so green that actually can improve the air around it. For the interior, the company will work together with local artist Simon Ma.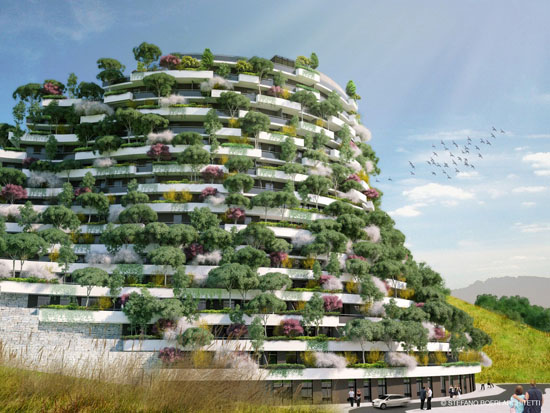 Tired of the almost monotonous and traditional look of the bamboo gazebo in his hometown, Cebu based designer and a bamboo advocate Bonn Tumanda has decided to redesign and modify this. He wanted it to be streamlined and minimal as possible yet still exudes a warm tropical feel. By replacing the corners with one sexy swoop, it dramatically transforms the typical Nipa hut into a contemporary must have garden piece. Perfect for beachfront gardens and poolside, an ultimate conversation piece and an inviting focal point on anybody's backyard.
Bamboo is considered to be the most sustainable material in the world. With the harvesting time of only three to five years, this grass was indeed the most sustainable alternative to wood. The designer being an advocate of the material himself, hopes that by this, he could capture the public's interest into examining bamboo's beauty and most importantly the environmental impact of this material.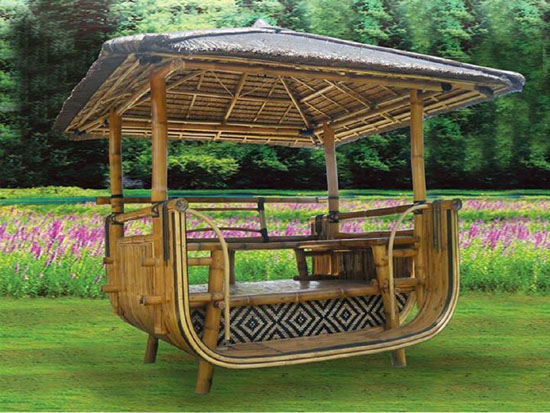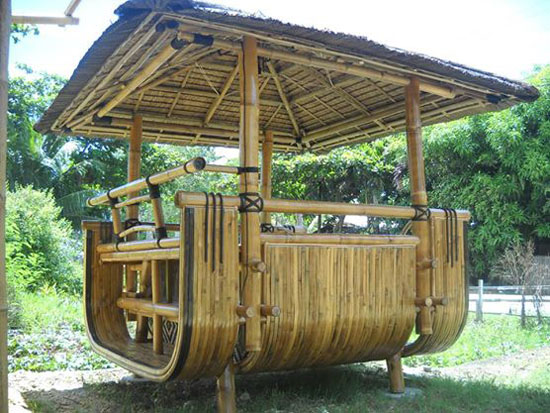 Green Penthouse project has been designed as part of New Vision of the Loft design competition, organized by Fakro in cooperation with the international magazine for architects A10. This green project provides a new solution for a limited living space, especially in the middle of urban environment. It takes advantage of forgotten roofs which can be re-adapted to create a comfortable living space. This design proposal uses tilted windows to form a perfect circle, providing a 360-degree view upon the city. These windows are connected by a gently curved green roof. This roof is not just function as protection, it also absorbs rainwater, giving insulation for the apartment as well as reducing overall urban air temperature, it can be a great habitat for wild birds in the city.
This penthouse is composed of pre-fabricated concrete slab, waterproofing membrane, drainage layer, growing medium, living plants, and smart self-irrigation system. Inside, there's enough space for 3 different areas: relax, eat, and sleep. There are diving walls that can be used to separate the room such as storage, restroom, kitchen, or shafts. Dwellers can access this penthouse using the extension of the core from pre-existing building.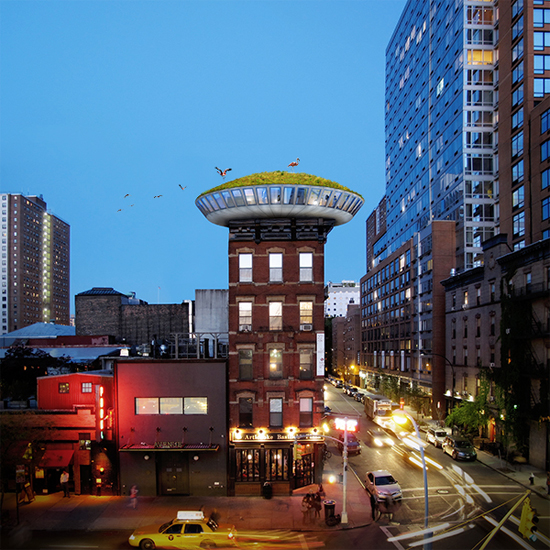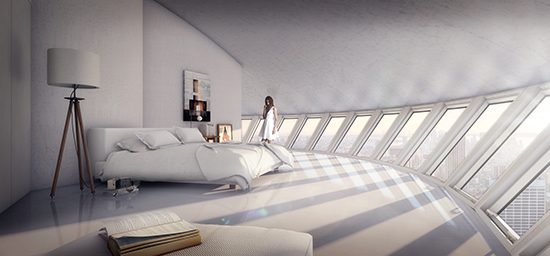 During festival and other events, building a pavilion is becoming a tradition in many countries but in Valencia, Spain, an eco-friendly Arraiz Garcia Pavilion is being built during the annual traditional festival in Spain. Compared to the traditional pavilions made during the annual festival that are made of polystyrene, this new pavilion by Miguel Arraiz Garcia is safe to the environment because it uses cardboard, a biodegradable material. The pavilion is made of 3,000 corrugated boxes. Another thing that you will like about it is that, it uses no other construction material. It is built representing a cave and has a title "a battle is raging even if you're not aware of it".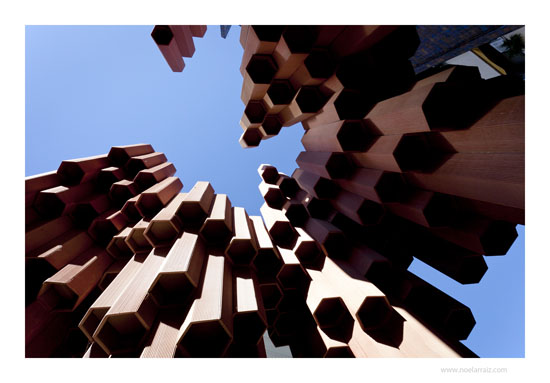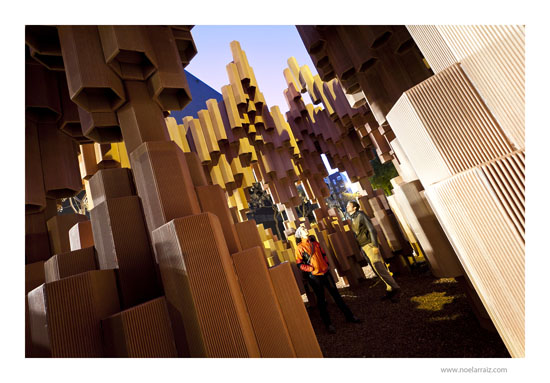 Green Slime or algae along with water power the Bio Intelligent Quotient Building or BIQ building creating an eco-friendly shade of green without the use of the commercially and harmful green tint. Together with Splitterwerk Architects, a global engineering firm ARUP creates the Bio Intelligent Quotient Building with the aim of showing it at the International Building Exhibition in Hamburg.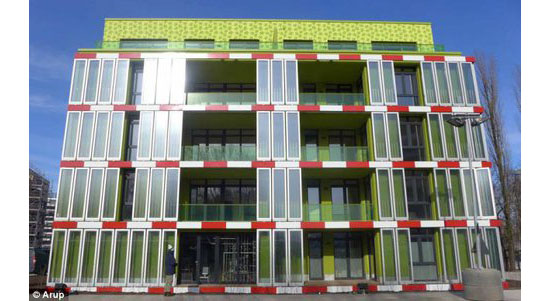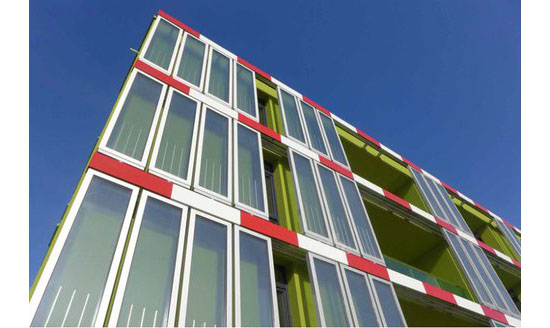 Building an eco-friendly structure is extremely beneficial both to all mankind as well as the environment and so Victor Vetterlein created his W-pod Writers Pod Concept. The pod will be built in different location on a private property near Aspen, Colorado USA. However, Victor's client is a writer that wants the studio designed to be movable by truck or helicopter to various locations for writing inspiration purposes. For the said purpose, the write's pod is designed in accordance to public roadway restrictions, which is a maximum of 8 feet in width and 6 feet in height. The pod needs not to have running water supply as well as bathroom since all of its potential locations are within walking distance to residential structures. However, the post will have the desired amount of electricity supply and because locations are prone to heavy winter snow, the pod has the separate six feet high base frame and a detachable staircase.
Recycling used containers has been known to many environmentalist for quite some time now and its popularity has grown bigger with the Safmarine Container Classroom as one of the proofs. This structure is an eco-friendly container classroom sponsored by Woolworths, Safmarine, and AfriSam. It is made of 12m container, recycled and turned into a classroom. Pupils who will benefit the said structure are Grade R pupils of Vissershok Primary School. These pupil are aged 5-6 and are children of those farm workers and those underprivileged communities near the Du Noon Township.
The container classroom project is built with a limited budget and so it is designed to maximize space but with the important elements including the learning areas, gathering area, play area, and the growing area.
Our Recommended Partners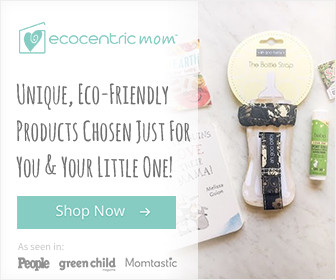 Advertise with us
Archives