Recycling used containers has been known to many environmentalist for quite some time now and its popularity has grown bigger with the Safmarine Container Classroom as one of the proofs. This structure is an eco-friendly container classroom sponsored by Woolworths, Safmarine, and AfriSam. It is made of 12m container, recycled and turned into a classroom. Pupils who will benefit the said structure are Grade R pupils of Vissershok Primary School. These pupil are aged 5-6 and are children of those farm workers and those underprivileged communities near the Du Noon Township.
The container classroom project is built with a limited budget and so it is designed to maximize space but with the important elements including the learning areas, gathering area, play area, and the growing area.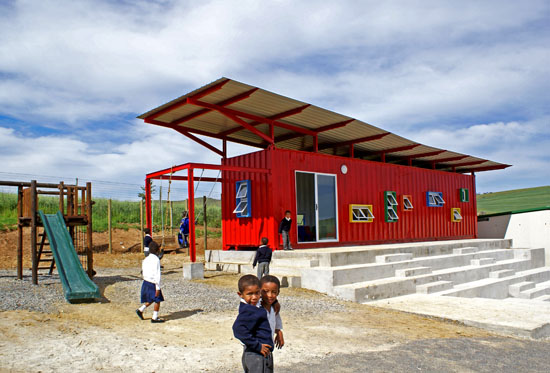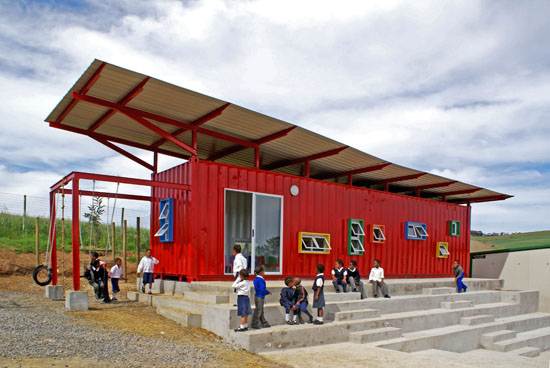 In the learning are is where the recycled container works as the classroom in that the Grade R students can use in the morning. In the afternoon, it will become the library for entire primary school. The learning area has the roof that shelters the container designed to have a gap to reduce heat gain. In addition, the learning area also has the windows in different lovely colors that provide cross ventilation.
The gathering area on the other hand, has the stepped seating that extends to the patio. It gives the children enough space to eat their lunch and socialize. In addition, the area also works as the school's amphitheater during assemblies.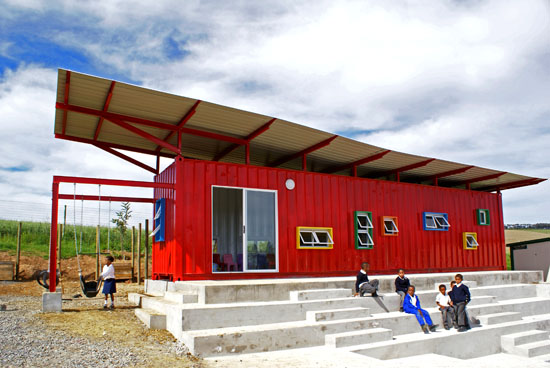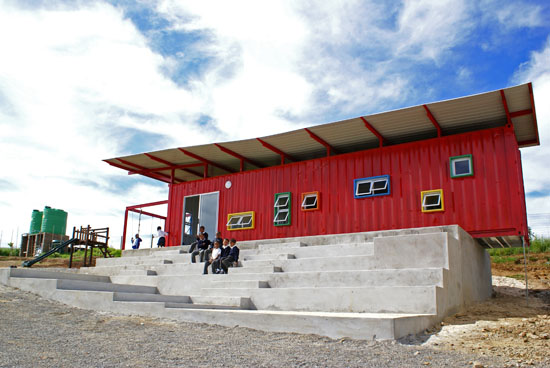 The play area is obviously, where the kids play. It has the arms that are outstretched and steel frames that are extended outwards to support the play equipment.
The growing area will then act as the school's vertical garden protecting the play area from southeast winds the moment the plants grow. In addition, the growing area of the Safmarine Container Classroom will help the school to have their own produce that can be added to the school's feeding program.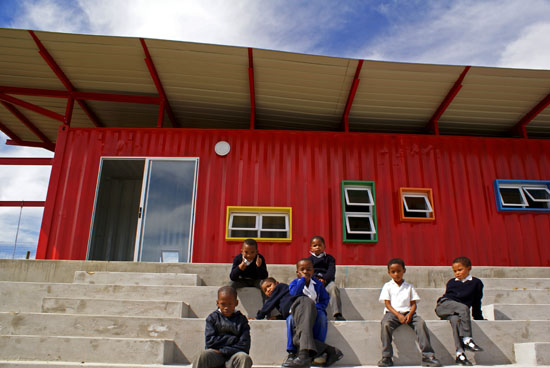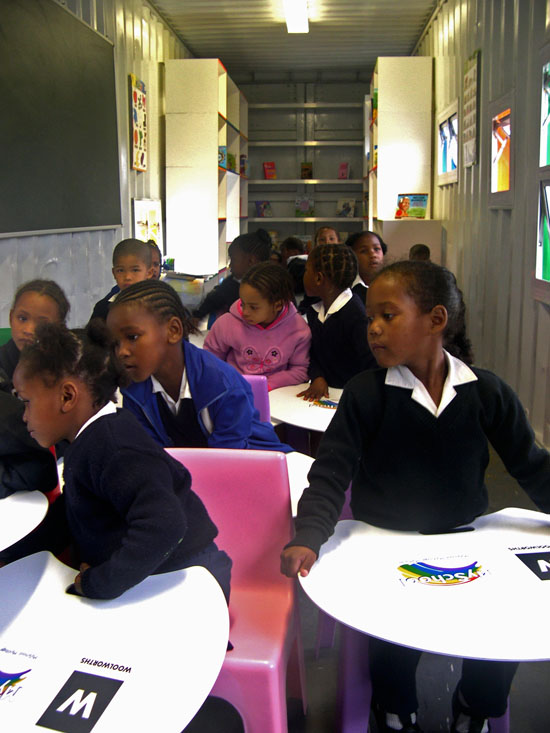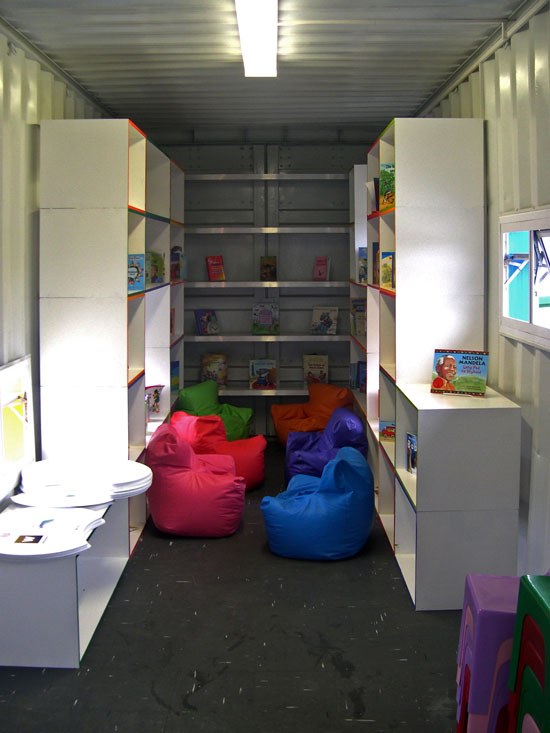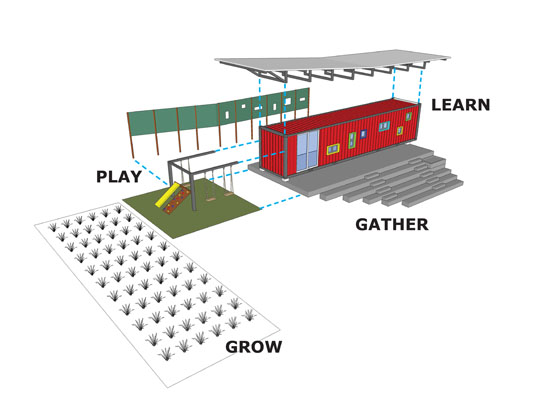 Source: TSAI Design Studio