Mountain Forest Hotel is a prestigious and ambitious project from Stefano Boeri Architetti. Located in Wanfeng Valley, Guizhou, China, this project features a masterplan of 400 acres where an inspired hotel project will be built with 250 rooms. The location is known as 10 thousand peaks area, even New York Times has named it as one of best destinations in 2016.
Stefano Boeri Architetti attracted public attention with their two popular vertical forest projects, the company takes green design to the next level. Inspired by nature this hotel would be so green that actually can improve the air around it. For the interior, the company will work together with local artist Simon Ma.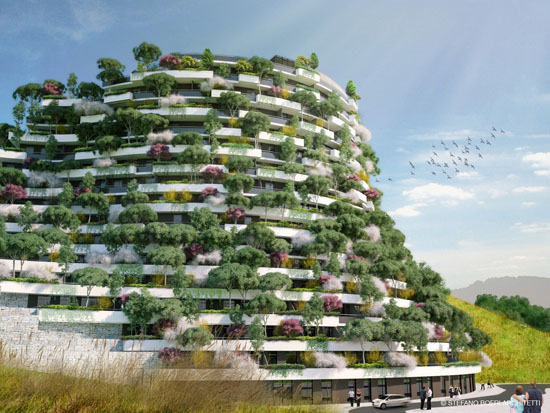 This new green hotel would include services like bar, restaurant, gym, vip area, swimming pool, and conference room. The concept architecture pays tribute to the unique natural scenery on the 10 thousands peaks valley, starting from its original topography and ecosystem. The company wants to make this hotel blends really well with the nature around it, not just that, the design needs to be able to restore the landscape by reconstructing a former existing hill that was flatten years go. This hotel would emulate the past and present hills, pretty cool idea heh?
Commissioned by Hong Kong based Cachet Hotel Group, symbiosis is the goal, because sustainability doesn't depend only on energy conservation but on a wider biodiversity. Mountain Forest Hotel creates beautiful symbiosis between man, architecture, and nature.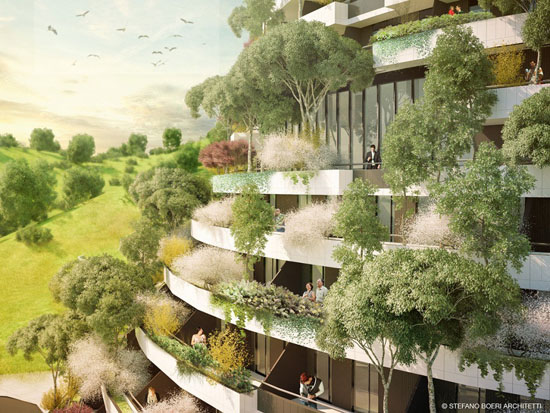 From : Stefano Boeri Architetti