Planet Without "E", this is a project from Yu Hiraoka, a Milan based product designer, that was born out of the interest in green and sustainable products for your home. It's a set of mini planter that you can place anywhere in the house, if you have small space, you can break down the parts and play around to construct and build smaller unit. There's a transparent bowl with diameter of 80mm and height of 42mm while the frame dimensions are 80mm (W) x 62mm (H) x 80mm (D). It's a minimalist, modular product, just in case, you want to place something green in your house, you might want to check this product.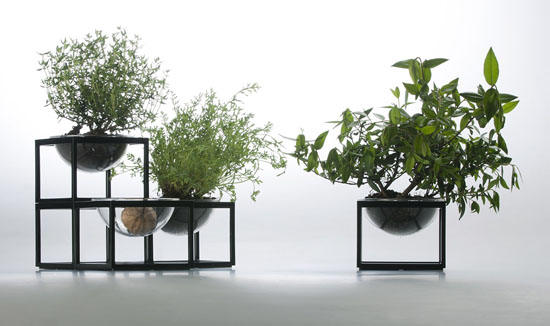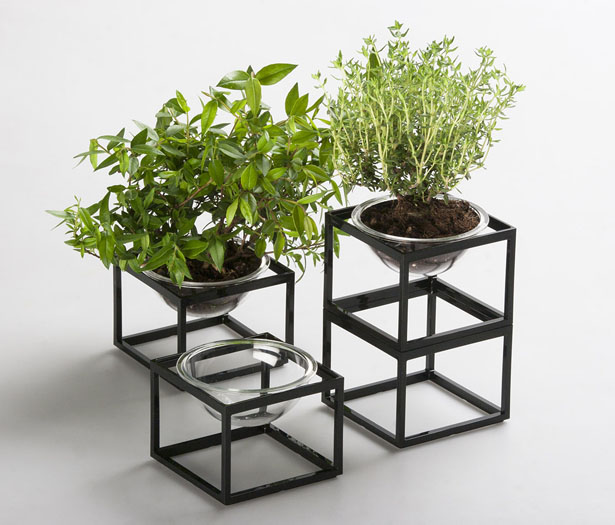 Instead of throwing away used washing machine drums, Willem Heeffer chooses to give them new life as lamps. This up-cycled product has been developed based on 3 principles: locally sourced and recycled materials, hand made, and reinvent something which totally different from its past. The designer often works with old materials and he always take them out of context to create something new. His main goal is simply to develop a beautiful product and amaze you after your discover the history behind it. In this way, these products are no longer viewed as trash and have become design pieces.
Drum Lamp is power coated in 6 different color options, it seems like hover in the air because it's suspended by 3 x 1mm thick cables. There's a drive wheel at the back of the machine placed inside the drum to the house the T5 circular tube which has an excellent light output. The fabric used to braid electricity cable is colored matching and lights are fitted with acrylic sheets to diffuse the light. All the drums are salvaged from local recycling centers, it's a lamp with a clean history.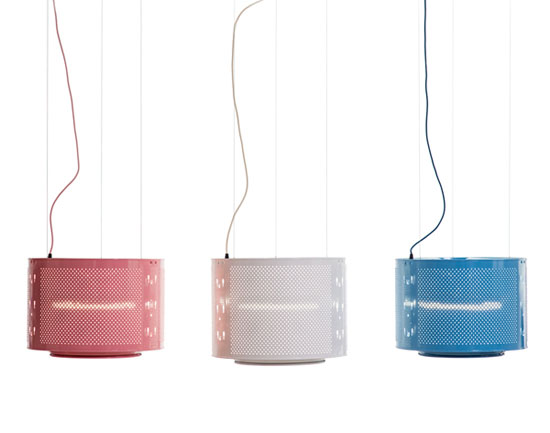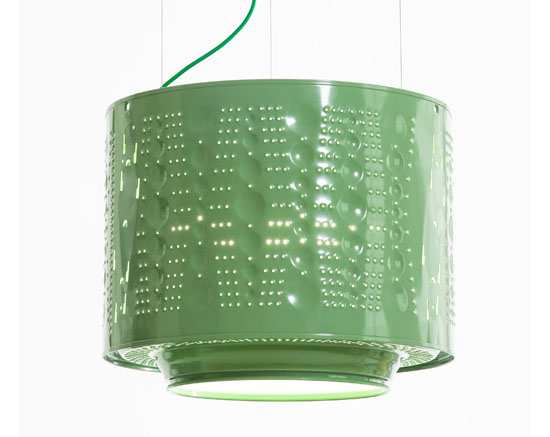 Work from his home studio, Neil Macqueen, an industrial designer, has come up with beautiful, modern furniture called Bolla Wine Rack. Inspired by the champagne bubbles, Bolla features playful approach to keeping your bottled goods. Not only wine bottles, you can actually keep up to 11 any standard bottles (120mm diameter) with this rack, it looks gorgeous in your kitchen as well. Bolla is constructed from a single repeating profile of 6mm poplar plywood, it has 3 pine support rods which are spaced using washers cut out from the negative space removed for the bottles. It's very sturdy, the whole structure is put into compression by screwing 2 end plates together, as you can tell, it's simple yet effective method to wine racks assembly.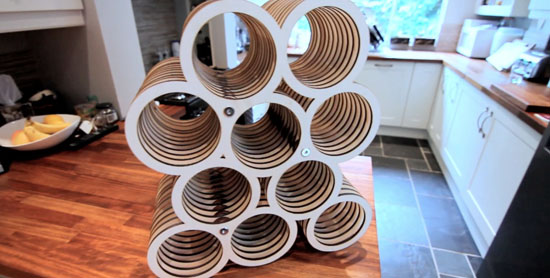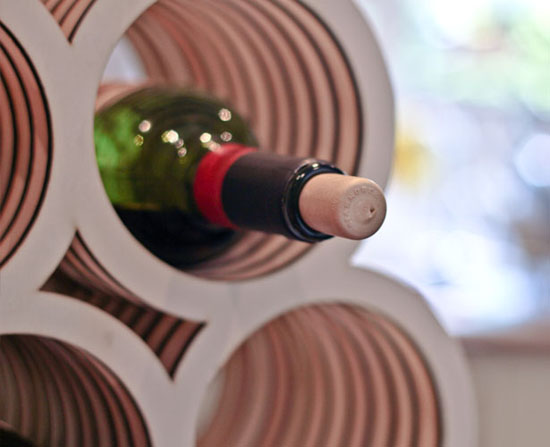 Patio lights adds beauty to our landscape especially at night and with Westinghouse 791002-MS1MR Mosaic Glass Table Top Solar Patio Light, you will not only add color and beauty to your landscape design but also you will be able to save on your electricity cost and of course save the environment.
Featuring a mosaic glass construction, the light looks stylish and sturdy. The use of solar power to produce light is the reason why this mosaic glass table top patio light is an eco-friendly type of light. If you choose to buy this lovely earth friendly lighting solution, you will get one 400 MAH NI-MH AAA battery along with three amber LEDs in each light. The light measures 4 inches round and 4 inches high in approximate. The mosaic glass construction made the light looks different that the traditional patio lights we normally see in our neighborhood. The 791002 Mosaic glass patio light from Westinghouse has the unique artistic look because of the stained glass construction.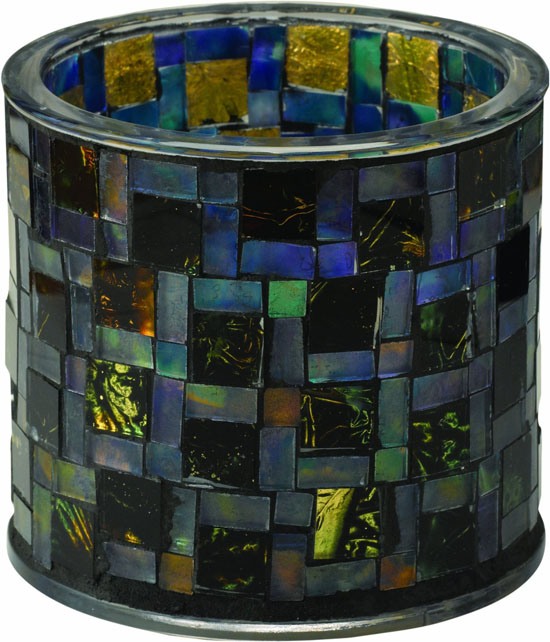 Advertising About unlocking your phone, request. Make certain that you are in the coverage region. Do state: Add fats with some vitamins and minerals towards the meals you presently consume. There are certainly a large number of organizations online which will promote you the unlock codes for the cellphone for payment. You might be ready to unlock your phone for-free, should you meet your service's requirements. Can you reveal about WhatsApp? In the Phone Control menu, select [ 6 ] COMMUNITY LOCK.
Tom??2 years ago i present it a thumbsup too.
21 Open the Debug menu. Touch the selection choice in your monitor to select it. So that you can be capable of enter the code that is open, you'll need to put the newest SIM card for your company you're changing to. Warnings Unlocking a cellphone might defy any contract's terms along with your cellular phone provider. It has to be accomplished on the inventory telephone ROMs won't perform. In the selection that is next, select System Changes and after that search for Changes. Should you select the alternative that is improper, press the Selection switch on your own telephone and choose Back. Open the dialer.
They're extreme, spontaneous and also issues are felt by them very profoundly.
SIM card slots are situated in a number of locations with regards to the cellphone you're applying. You wont acquire any evidence the approach worked. Once this program is selected by you, wait about 30 seconds. Then the procedure worked, if you should be not encouraged to enter an open code. Continue reading »
Gardening alone is a good way to care the environment, as it will prevent soil erosion and the use of eco-friendly garden tools and materials like the Perm-A-Mulch Recycled Rubber Border will not only prevent soil erosion but will also help minimize the growth of landfills. The border is made from recycled, post industrial, and post consumer tires. The tires used are 99.99 percent free from wires, therefore, it is safe to be in your garden. Perma Mulch is an American made product sold by Plow and Hearth. The company is proud to say that the mulch will help eliminate trimming, weeding and re-mulching, which will not only help you save the environment but also will help you save time and money.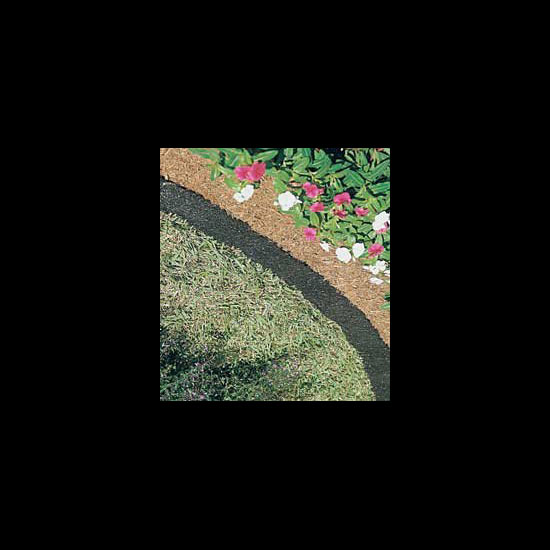 The call to save water is now a massive call for everybody especially those living in areas where water is rare and using RGideas Premium Bathroom Water Saving Eco-Kit will definitely let everybody save water and of course the environment. The kit is hailed as a bathroom water and energy saving product.
How you can save water with the kit?
The kit has numerous tools that will help you save water and the environment. It has the toilet tank leak detecting tablets to keep your tanks at its best condition to prevent water wastage. You just have to drop a tablet in the tank and stir slightly. After stirring, you need to wait for 15 minutes and when the water comes out have colors, it clearly says that your tank has leak and thus, you need to make some repairs. With this tablet, you don't need to wait for your water bill to skyrocket before knowing that you have a leaked toilet tank.
The kit also has the five minute timer in a style of an hourglass allowing you to become aware how long have been in the shower. Another useful thin included in the kit is a frugal flush and its name says it all.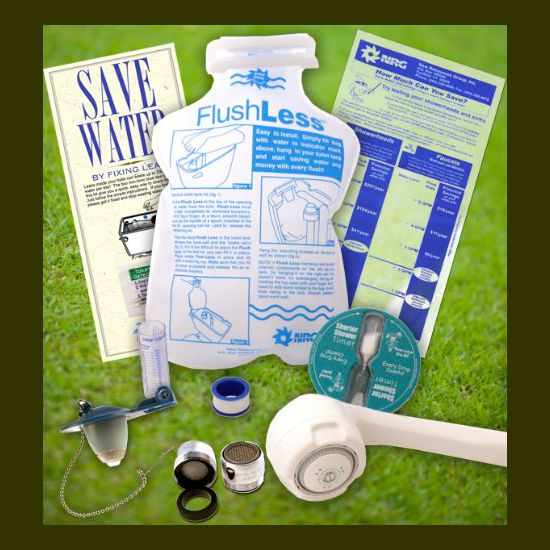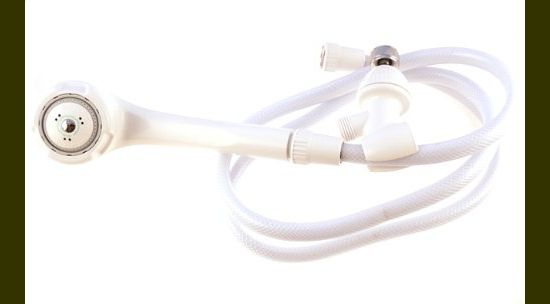 When building fences for our homes, it would be nice if we will build it with care to the environment and use Natural Bamboo Pole by Bamboo instead of those steel and other building materials that bring hazard to the environment. If you decided to help save the environment and use bamboo poles instead, you can be sure enough of the quality of these poles from bamboo because all of their bamboo were inspected by the U.S.D.A. and were able to pass all the requirements for entry to the U.S.A. As high quality bamboo poles, these poles offer not only safety to the environment but also beauty, strength and stability.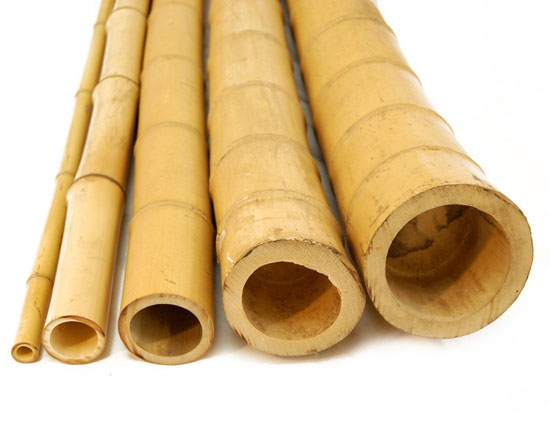 It is a good idea to teach our kids being kind to the environment in as early as when they are young and we can do it easily by giving them some environment related toys like the PlanToys PlanCity Series Eco Street Accessories. It may be a toy but the concept of it surely will teach kids and adult alike on how to keep the environment safe. The Eco-street accessories are just one of the many parts that one can own to complete his or her PlanCity series of toys. The toy is designed to enhance a kid's imagination whilst promoting physical and intellectual development. In addition, the toys also let the children practice the "Three R's" of green living including Reduce, Reuse, and Recycle.
Leftover foods, peels and food scraps are highly biodegradable, reusing them as compost is a good act of showing care to the environment and doing it will now be easy with the help of Chef'n EcoCrock Counter Compost Bin. The bin has the ability to hold 3.3 liters or .75 gallon of kitchen waste. Because it features a countertop design, the Chef'n Compost Bin makes tossing kitchen wastes when cooking it a lot easier now. You don't have to worry about the look of your countertop getting unlikely because the bin is made of ceramic. Meaning, it is clean, elegant and good looking.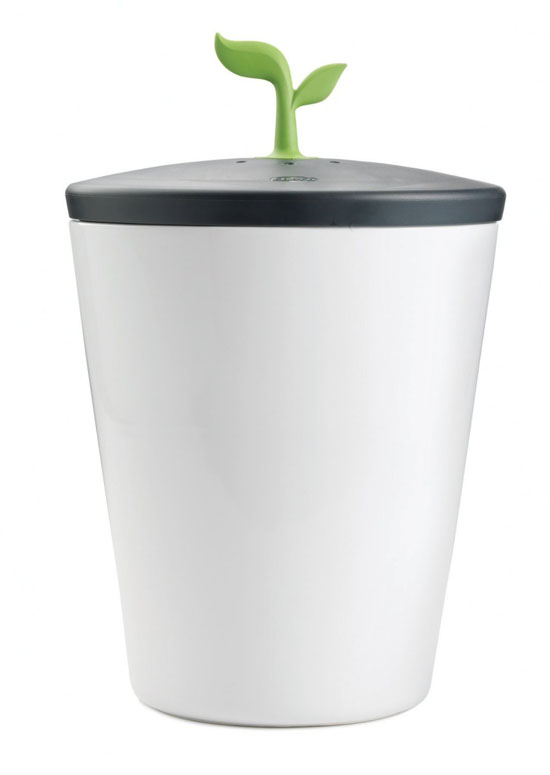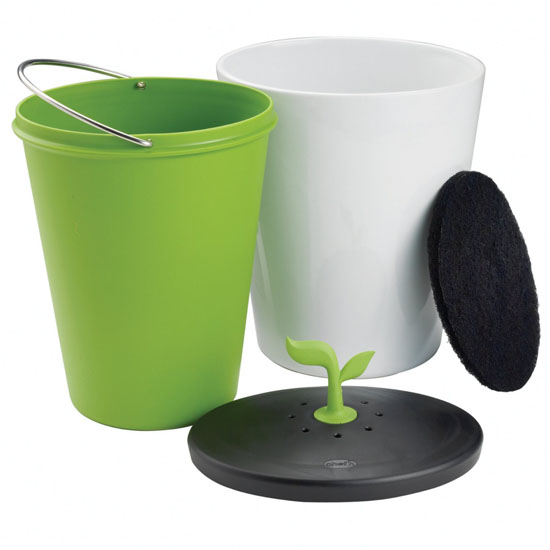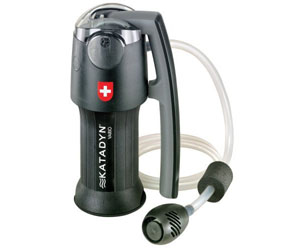 Our Recommended Partners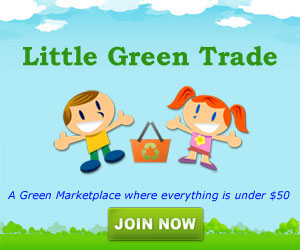 Advertise with us
Archives