We all want our pet safe, dry and comfortable at all times and it would be best if we care for our pets without harming the environment and so using West Paw Design-Eco Nap Pet Mat is of no doubt a good act to start.
The mat is available in different colors and different sizes, allowing you to choose the right size and color for your beloved pets. Colors available include red, yellow, loganberry, fiesta, pink, emberglow, green tea, pearl, porcelain, white, and brown. When it comes to sizes, your pets of different sizes will surely get their comfortable mat because West Paw Design-Eco Nap Pet Mat is available in various sizes including extral small, small, X Small, Medium, Extra Large, Large and X Large. However, please take note that this mat is a kennel mat and designed for cats and dogs.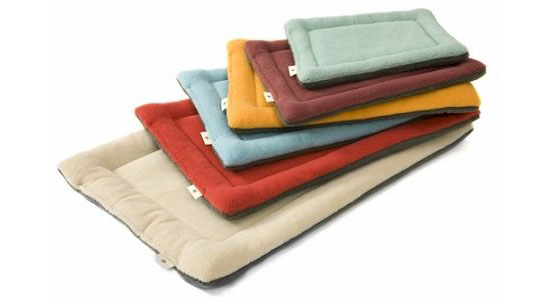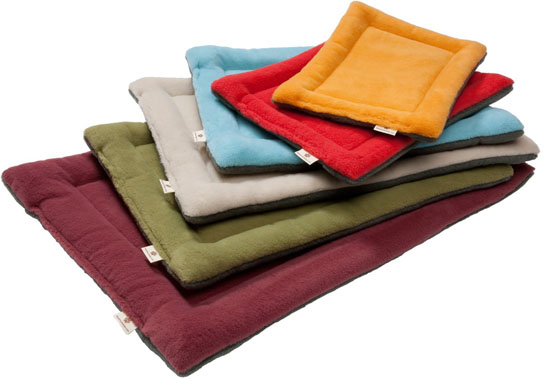 With the devastating effects of calamities believed to be caused by climate change, using eco-friendly items like Portable Solar Samsung Blue Earth Smartphone Charger is presumably necessary these days. Using our smartphones alone produces carbon emission that is known to harm the environment. However, we can compensate a few of the footprints we produced by using this eco-friendly smartphone charger.
Because the charger is solar powered, you don't need to spend money on electricity to juice up your phones. All you have to do is to hang the kit to your windows and viola! You can already start charging your phone. The kit features a charger with a slim body, which does not only let you save money and time but also add some beauty to your windows.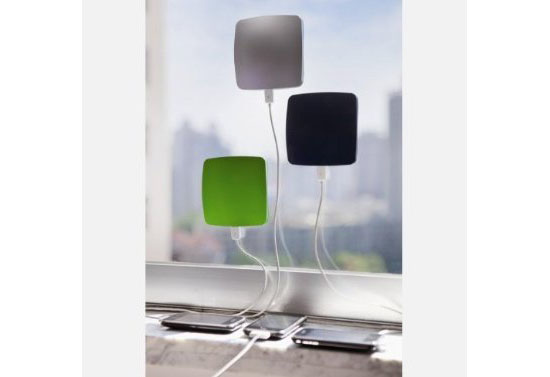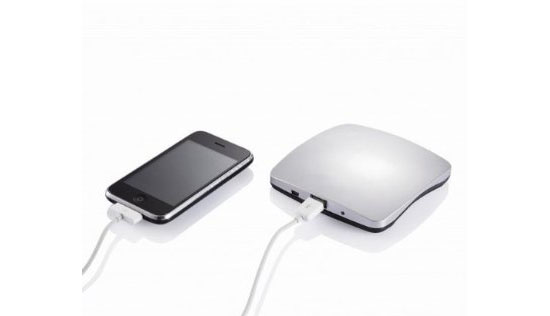 Renewable energy source is probably one of the best things to consider to help save the environment and thus, owning a Solar Power Super Bright LED Flagpole Light By Jumbl will be a great idea. As a solar powered light, this will provide majority of 15 to 25 feet flagpole bright night lighting at a low cost. This light offers easy installation saving you time and money for the job. This eco-friendly light for your flagpole boasts off 20 super bright LED bulbs, which will make your flag pole and your flag highly visible. Because it is solar powered, you will get to save on your energy cost and reduce your carbon footprint, which is beneficial to you and the environment. When fully charged, the light has the ability to provide illumination for 10 or more hours.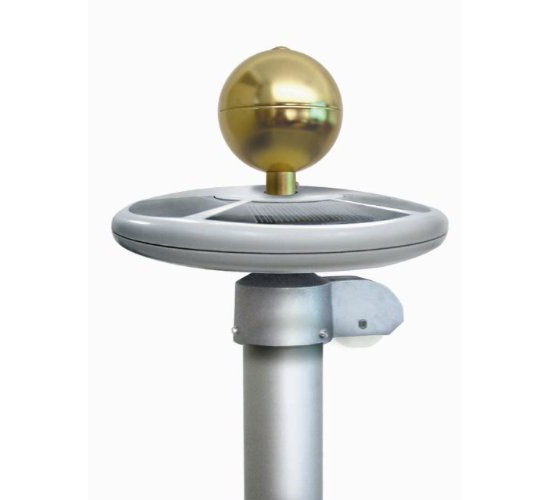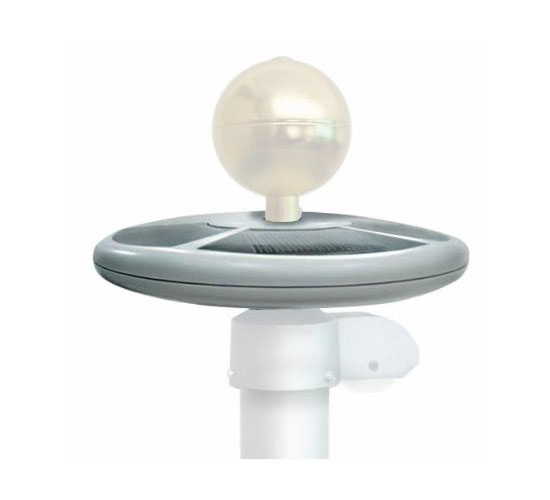 Designing with no waste is the philosophy of the makers of Urban Furniture Design Bin, Bike Racks byPelizziArchitettura. The process includes punching of the litter stone slabs that generate the elements, which then later reclaimed as bike racks.
The litter stone slabs used in making the bike racks came from a litterbin called POLO, which is originated by the superimposition of various punched stone slabs. A combination of a square and a circles generates the hole shape. A steel frame with openings on both sides containing the stone slabs protects the bin and its content from any atmospheric agents. Within the bin is a second bin made of metal, which can be removed easily because of the easy open external metal frame on top. These features of the bin allow easy waste collection, cleaning and maintenance.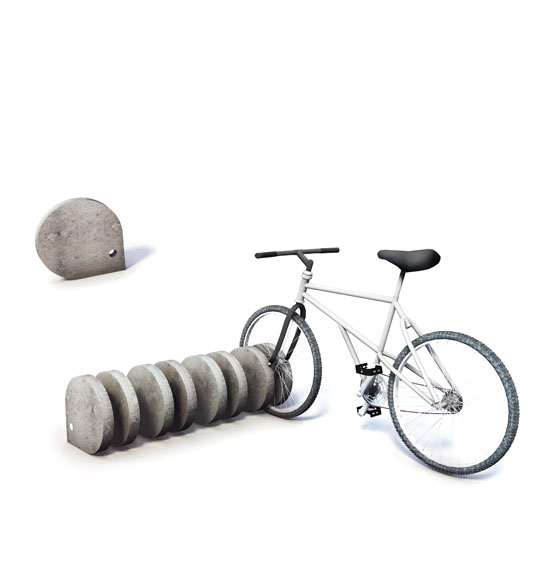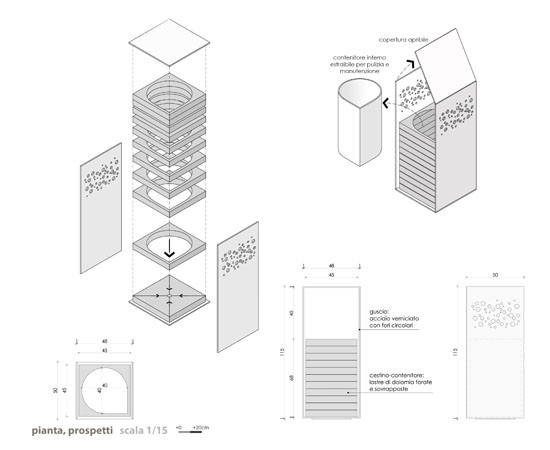 Planet Without "E", this is a project from Yu Hiraoka, a Milan based product designer, that was born out of the interest in green and sustainable products for your home. It's a set of mini planter that you can place anywhere in the house, if you have small space, you can break down the parts and play around to construct and build smaller unit. There's a transparent bowl with diameter of 80mm and height of 42mm while the frame dimensions are 80mm (W) x 62mm (H) x 80mm (D). It's a minimalist, modular product, just in case, you want to place something green in your house, you might want to check this product.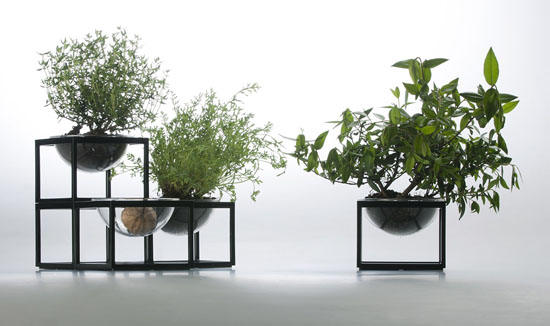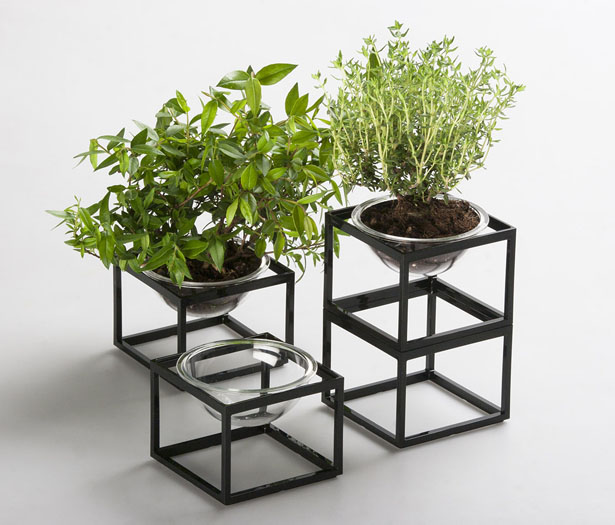 Instead of throwing away used washing machine drums, Willem Heeffer chooses to give them new life as lamps. This up-cycled product has been developed based on 3 principles: locally sourced and recycled materials, hand made, and reinvent something which totally different from its past. The designer often works with old materials and he always take them out of context to create something new. His main goal is simply to develop a beautiful product and amaze you after your discover the history behind it. In this way, these products are no longer viewed as trash and have become design pieces.
Drum Lamp is power coated in 6 different color options, it seems like hover in the air because it's suspended by 3 x 1mm thick cables. There's a drive wheel at the back of the machine placed inside the drum to the house the T5 circular tube which has an excellent light output. The fabric used to braid electricity cable is colored matching and lights are fitted with acrylic sheets to diffuse the light. All the drums are salvaged from local recycling centers, it's a lamp with a clean history.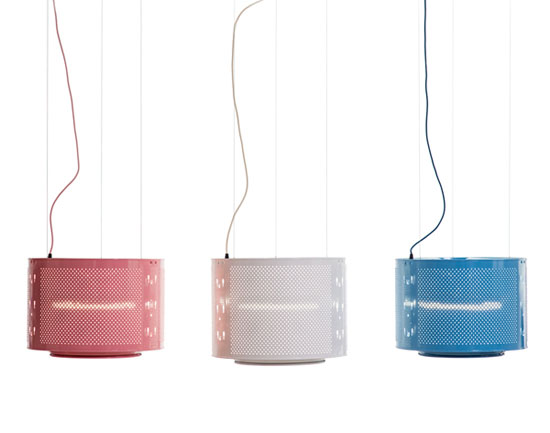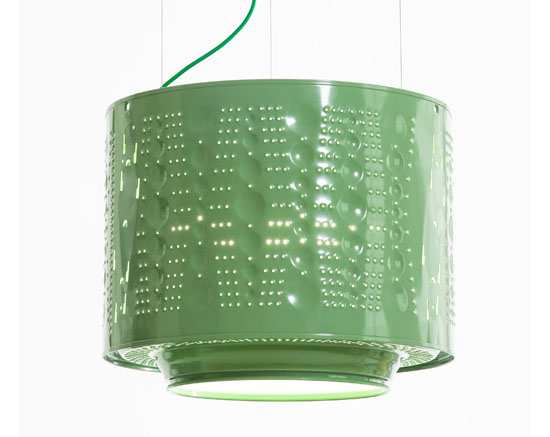 Work from his home studio, Neil Macqueen, an industrial designer, has come up with beautiful, modern furniture called Bolla Wine Rack. Inspired by the champagne bubbles, Bolla features playful approach to keeping your bottled goods. Not only wine bottles, you can actually keep up to 11 any standard bottles (120mm diameter) with this rack, it looks gorgeous in your kitchen as well. Bolla is constructed from a single repeating profile of 6mm poplar plywood, it has 3 pine support rods which are spaced using washers cut out from the negative space removed for the bottles. It's very sturdy, the whole structure is put into compression by screwing 2 end plates together, as you can tell, it's simple yet effective method to wine racks assembly.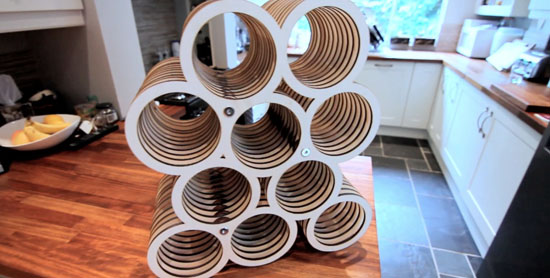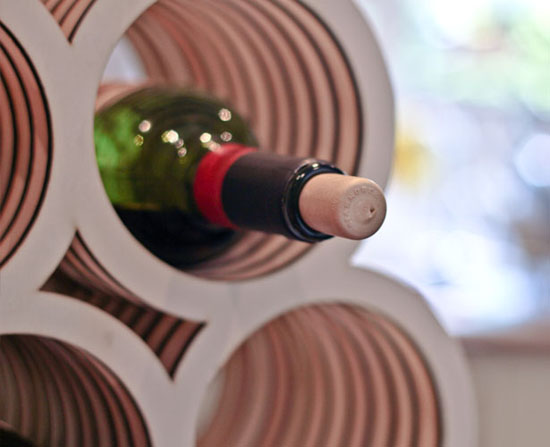 Patio lights adds beauty to our landscape especially at night and with Westinghouse 791002-MS1MR Mosaic Glass Table Top Solar Patio Light, you will not only add color and beauty to your landscape design but also you will be able to save on your electricity cost and of course save the environment.
Featuring a mosaic glass construction, the light looks stylish and sturdy. The use of solar power to produce light is the reason why this mosaic glass table top patio light is an eco-friendly type of light. If you choose to buy this lovely earth friendly lighting solution, you will get one 400 MAH NI-MH AAA battery along with three amber LEDs in each light. The light measures 4 inches round and 4 inches high in approximate. The mosaic glass construction made the light looks different that the traditional patio lights we normally see in our neighborhood. The 791002 Mosaic glass patio light from Westinghouse has the unique artistic look because of the stained glass construction.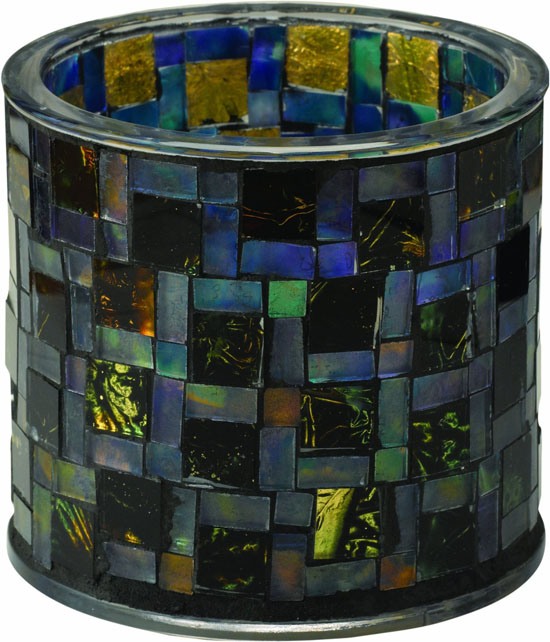 Advertising About unlocking your phone, request. Make certain that you are in the coverage region. Do state: Add fats with some vitamins and minerals towards the meals you presently consume. There are certainly a large number of organizations online which will promote you the unlock codes for the cellphone for payment. You might be ready to unlock your phone for-free, should you meet your service's requirements. Can you reveal about WhatsApp? In the Phone Control menu, select [ 6 ] COMMUNITY LOCK.
Tom??2 years ago i present it a thumbsup too.
21 Open the Debug menu. Touch the selection choice in your monitor to select it. So that you can be capable of enter the code that is open, you'll need to put the newest SIM card for your company you're changing to. Warnings Unlocking a cellphone might defy any contract's terms along with your cellular phone provider. It has to be accomplished on the inventory telephone ROMs won't perform. In the selection that is next, select System Changes and after that search for Changes. Should you select the alternative that is improper, press the Selection switch on your own telephone and choose Back. Open the dialer.
They're extreme, spontaneous and also issues are felt by them very profoundly.
SIM card slots are situated in a number of locations with regards to the cellphone you're applying. You wont acquire any evidence the approach worked. Once this program is selected by you, wait about 30 seconds. Then the procedure worked, if you should be not encouraged to enter an open code. Continue reading »
Gardening alone is a good way to care the environment, as it will prevent soil erosion and the use of eco-friendly garden tools and materials like the Perm-A-Mulch Recycled Rubber Border will not only prevent soil erosion but will also help minimize the growth of landfills. The border is made from recycled, post industrial, and post consumer tires. The tires used are 99.99 percent free from wires, therefore, it is safe to be in your garden. Perma Mulch is an American made product sold by Plow and Hearth. The company is proud to say that the mulch will help eliminate trimming, weeding and re-mulching, which will not only help you save the environment but also will help you save time and money.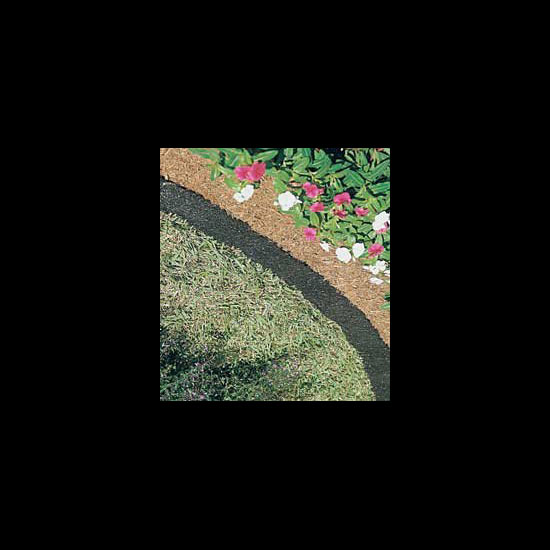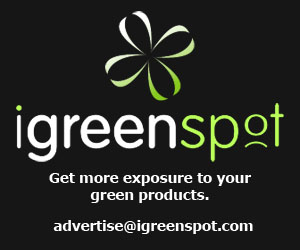 Our Recommended Partners
Advertise with us
Archives