Building an eco-friendly structure is extremely beneficial both to all mankind as well as the environment and so Victor Vetterlein created his W-pod Writers Pod Concept. The pod will be built in different location on a private property near Aspen, Colorado USA. However, Victor's client is a writer that wants the studio designed to be movable by truck or helicopter to various locations for writing inspiration purposes. For the said purpose, the write's pod is designed in accordance to public roadway restrictions, which is a maximum of 8 feet in width and 6 feet in height. The pod needs not to have running water supply as well as bathroom since all of its potential locations are within walking distance to residential structures. However, the post will have the desired amount of electricity supply and because locations are prone to heavy winter snow, the pod has the separate six feet high base frame and a detachable staircase.
Used pallets by cargo forwarders are discarded and thrown to landfills, which is not a good practice for the sake of the environment, but Pallet Couch by Piero Ceratti will surely make this practice stop. With the aim to save on furniture cost, the designer thought of creating his own couch for his balcony and ended up recycling a cargo pallet. He is aware of the crisis and has come up with a cheaper idea for furniture pieces. He shared his wonderful design to iGreenSpot and we are eager to share this affordable and eco-friendly creation to our readers too.
Lanterns like Soladyne Mini Solar Lantern is not only perfect for camping and other outdoor adventures but also ideal for use when power blackout or when a calamity happens. Mini lanterns add fun to our outdoor adventure or save us from darkness during unexpected calamities. However, what made this cute mini lantern from Athena Brands exceptional among others is its being solar powered. [Click here for more information about Soladyne Mini Solar Lantern]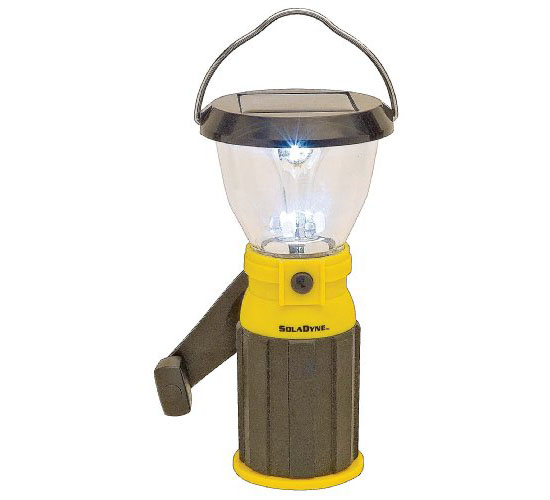 Continue reading »
A regular maintenance is important for a railroad to avoid incidents and as railroad ties get older they are being discarded but thanks to Recycled Railroad Tie Bench, the supposed to be discarded railroads now has a new life as a useful bench. The product is available at bambeco and if you have carpentry skills, maybe you can make one of your own.
In this way, you are able to help reduce waste and minimize the growth of landfills. Railroad ties used in this bench are those from the railroads in India. Being made of recycled material, the bench becomes a unique furniture and an eye-catching home accessory. Even if the bench is made of recycled material, the matching of a pair of enhanced modular legs adds up to the beauty and classic look of the bench. [Click here to get more details about Recycled Railroad Tie Bench]
Designed by Filipino industrial designer Stephen Reon Francisco, the Smart Garden Cart is a perfect tool to make gardening a lot easier. The cart is designed ergonomically for your hand to be extra comfortable with it. Aside from the ergonomic design, the cart is also extremely lightweight but durable enough to carry your heavy gardening tools, equipments, soils and other garden materials and tools. It is not only the handle, which is redesigned in this product but also the form and uses of the cart. One cart can mean a lot to you. It has various functions that you will definitely appreciate and most of all; it can help you save some amount of money.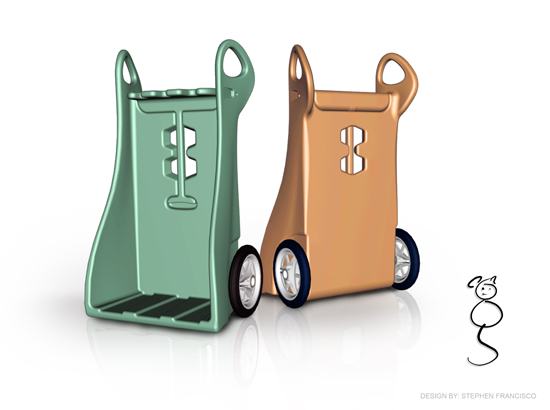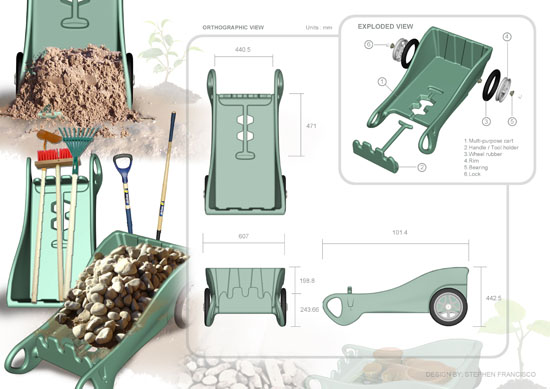 Composting our kitchen trimmings and scraps at home with the help from Bamboo Ecological Compost Kitchen Pail is surely a good way to reduce waste and minimize landfill. Obviously, the pail is where we put our waste and use the compost for future use like as a fertilizer for our garden or donate it to the eco-waste management department of the government. [Click here to get more details about Bamboo Ecological Compost Kitchen Pail]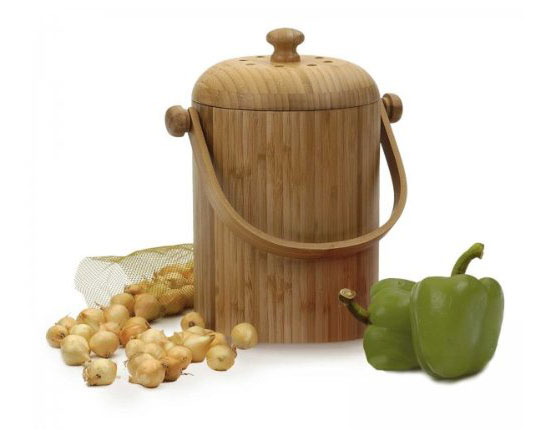 Continue reading »
We all know that using our desktop computers consume energy but with ASUS Ultra Thin Full HD LED Monitor, we can now enjoy our desktop computers at a lower cost and with lesser carbon emission. The eco-friendly monitor measures 21.5 inches with a viewing ratio of 16:9 and a resolution of 1920 x 1080. Being an ultra slim monitor that has a thickness of only 0.65 inches, this monitor will not only let you save money on electricity cost but also it lets you save on space. [Click here to get more details about ASUS Ultra Thin Full HD LED Monitor]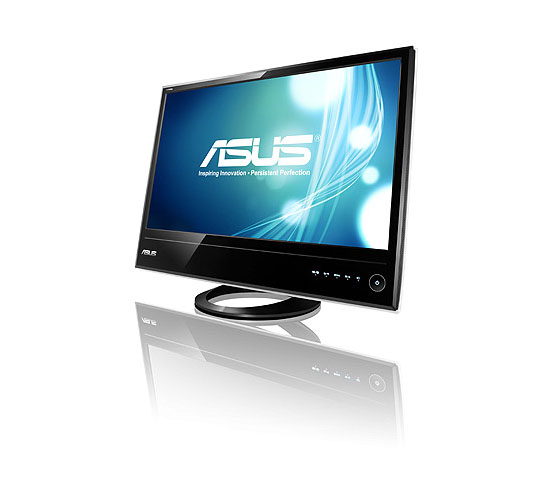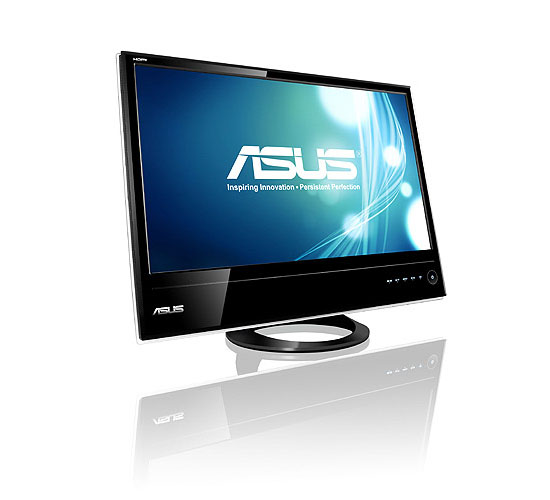 Outdoor adventure is fun as it takes you closer to nature and doing along with Sportsman Xtreme LED Lantern from Rayovas will not only bring us closer to nature but also it will help us save money and the environment. The outdoor lantern uses four watts LED lights that lasts up to 100,000 hours and don't need to be replaced, which is obviously a big savings to its users. The LED lights of the lamp can be adjusted to three modes according to your illumination needs.
The three modes options include high, low, and strobe. In addition, the LED lights are 300 lumens lights. When outdoor, you are sure enough that you won't lose this eco-friendly lantern because it has the red LED light that blinks every five seconds when the lantern is off making it easy for you to find the lantern if you feel like you have misplaced it. [Click here for more information about the Sportsman Xtreme LED Lantern]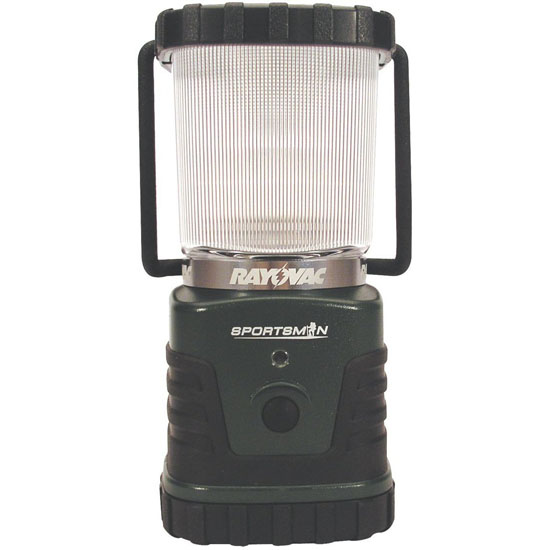 Maintaining an eco-friendly way of living is becoming easier each day as more and more eco-friendly products are now available in the market just like Lagare Media Stand that can hold your television set the eco-friendly way. What made this media stand special and different to its conventional counterpart is the material used in manufacturing the furniture. The sustainable media stand from Lagare is made of moso bamboo. [Click here for more information about the Lagare Media Stand]
An eco-friendly organizer is all we need to keep our home in order or free from clutter and Totally Bamboo Expandable Utility Drawer Organizer will help us organize our kitchen utensils in an eco-friendly way. As its name suggests, the drawer organizer is made of bamboo, a sustainable source of materials. We all know that bamboo is a fast growing plant allowing it to easily replace those cut bamboo grass used for various purposes making it an eco-friendly alternative source to wood. In addition, bamboo is strong, durable, dense and versatile. [Click here to get more details about Totally Bamboo Expandable Utility Drawer Organizer]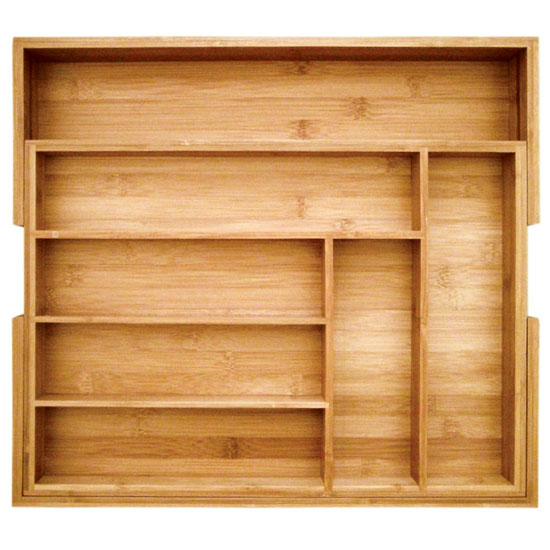 Continue reading »
Our Recommended Partners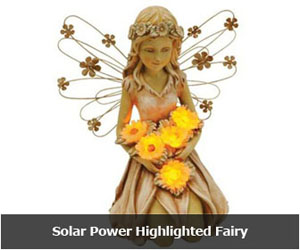 Advertise with us
Archives
Social Networks