When we say illumination, it means light and it takes huge amount of energy to keep it going or if not, it produces smoke that adds up to our green gases but not if you have the Philips Rechargeable Tea Lights. Comes with a charging plate, this lovely illumination tool is available with six rechargeable tea lights that create a soft, gentle, and relaxing ambiance to any home. What made this lighting system an eco-friendly one, is the use of LED "flames" flicker and glow mimicking a real candlelight. [Click here for more information about Philips Rechargeable Tea Lights]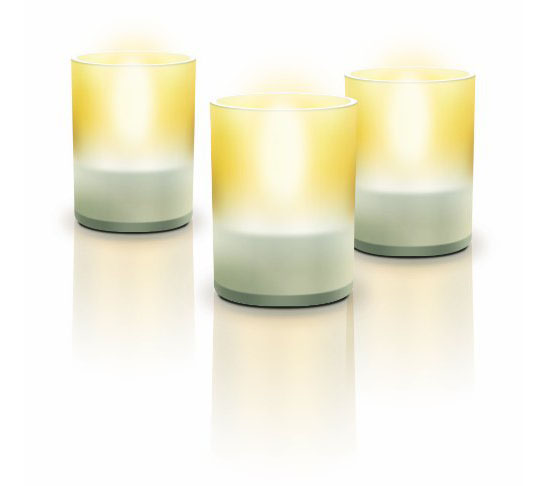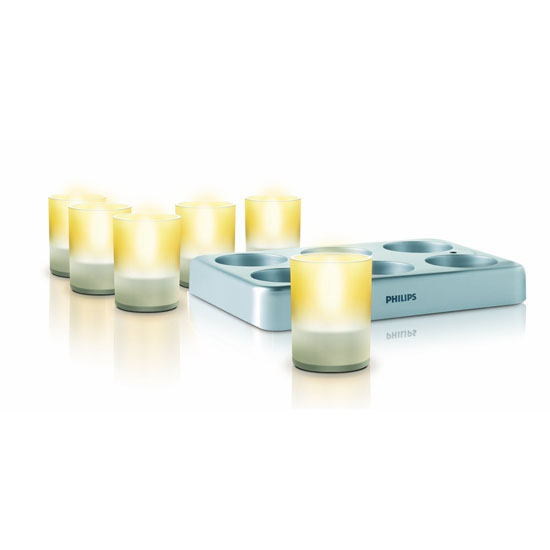 Handmade Fashion Hippy Plush Doll Toy will definitely catch every parent's attention because it is safe for the kids and for the environment as well. Because Fashion Hippy is a plush doll, your little girl will surely love it and will play it safely because it is soft and fluffy. Other than that, you are not only keeping your child safe but also you helped in keeping the environment safe. [Click here for more information about Handmade Fashion Hippy Plush Doll Toy]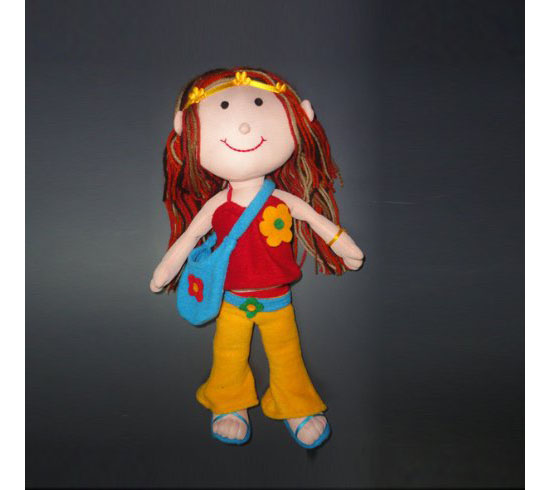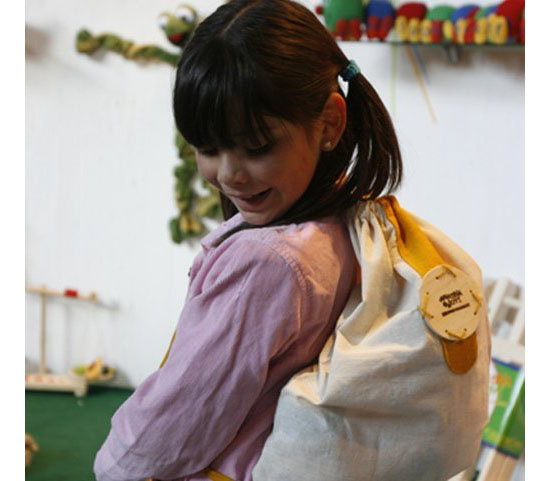 Keeping a room humid is important especially during cold seasons and the E-ware Ultrasonic Noiseless Eco-friendly Humidifier Cool Mist will do the job with care to the environment. This eco-friendly humidifier has a 1.4-Liter large water tank capacity capable of humidifying a room for up to eight hours plus each refill. The tank is transparent making it easier for you to check the water level. [Click here for more information about E-ware Ultrasonic Noiseless Eco-friendly Humidifier Cool Mist]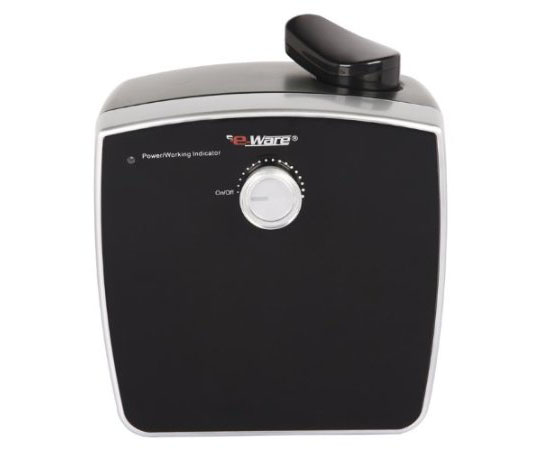 Relaxing on a stylish lounge chair can be rejuvenating but relaxing on a chair that is not only elegant and stylish but also eco-friendly like the INDU Lounge Chair is heartwarming. It is a nice feeling that you have not enjoyed the beauty of your chair but also have helped keep the environment safe and clean. This stylish and lovely chair is made from plywood and fabric. The chair has the simple design that shows off its natural materials. However, despite of those simple design yet clean lines, the chair looks stylish and elegant enough to be in your home.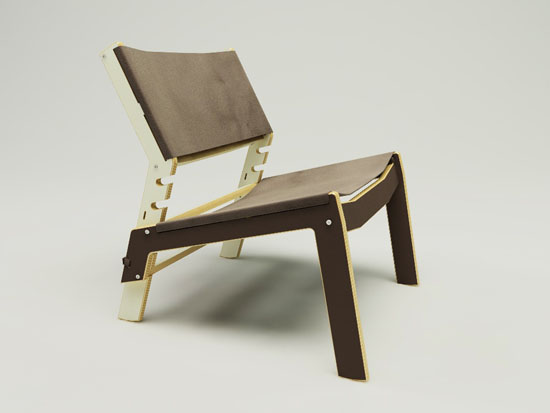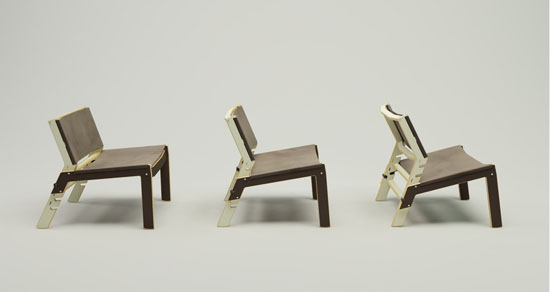 Letting the kids enjoy as they play while keeping the environment safe can be tough but with the vast availability of numerous eco-friendly toys today like the Boikido Eco-friendly Wooden 4 Seasons Block Puzzle, letting the kids enjoy with care to the environment is easy. This block puzzle from Boikido is not just your kid's ordinary toys but also an educational toy that will help develop their analytical skills. As a winner of 2009 Parent's Choice Approved Award, the Puzzle will help your kids learn the four seasons, colors, shapes, and characters. It can also help your child develop their motor skills and memory. [Click Here to know more about Boikido Eco-friendly Wooden 4 Seasons Block Puzzle]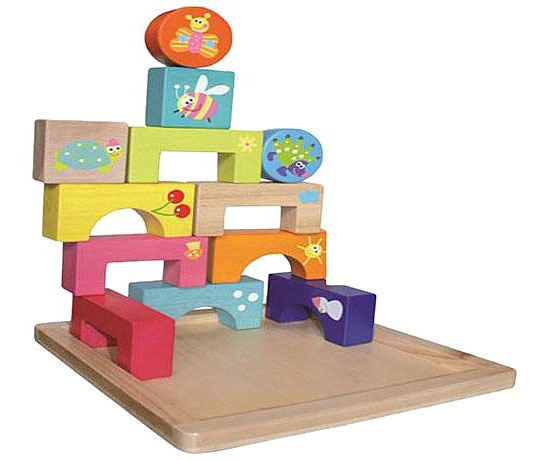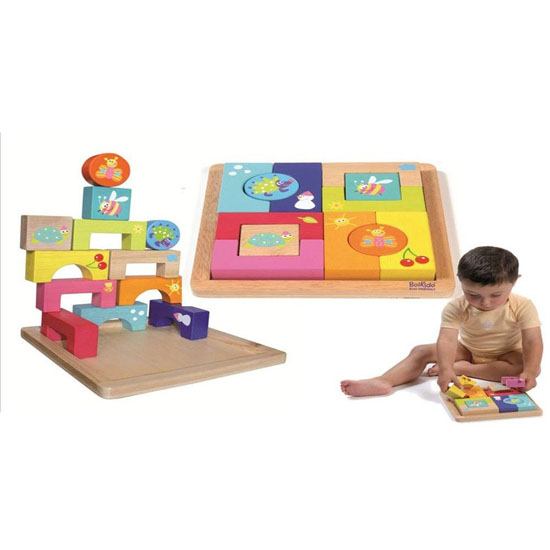 With the huge change of the climate, many of us are now starting to do something to keep the environment safe and the use of Mighty Bright Orchestra Light is just one of the small and simple yet effective ways of keeping the environment safe. In this way, we can also help prevent climate change. The light comes with 9 pieces of eco-friendly LED allowing it to illuminate up to four pages of sheet music and because of it, you can play your favorite music continuously without stopping just to turn the pages. Changing brightness levels of the light is very easy because it has the easy access power switch. In addition, the light will also allow you to perform without distracting your audience because of its integrated fin. [Click Here to know more about Mighty Bright Orchestra Light]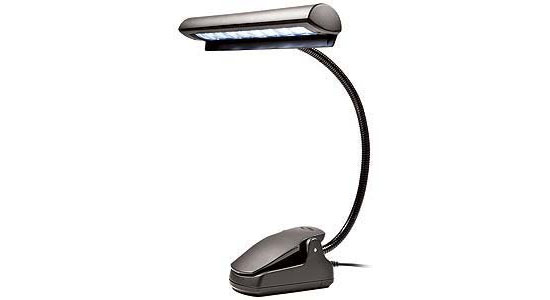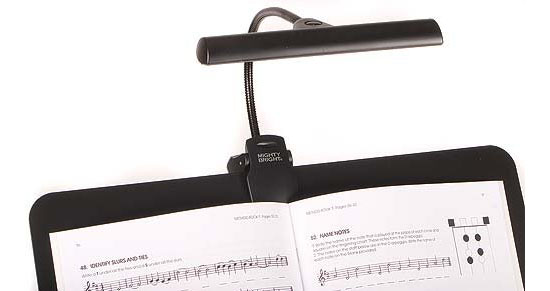 Sleep safe and sound with care to the environment by having a piece of Easy Fit Eco-Friendly Boxspring Bed Frame by Box Spring King. Bed frames can be made of solid wood or metal. This eco-friendly bed is made of Solid Spruce Wood. The woods used in this bed are sourced in an environment friendly way and are Rainforest Alliance Certified. If you are one of those living in homes with small doorway or having a hard time getting through the stairs and around corners, this bed is the perfect solution. [Click here for more information about Easy Fit Eco-Friendly Boxspring Bed Frame]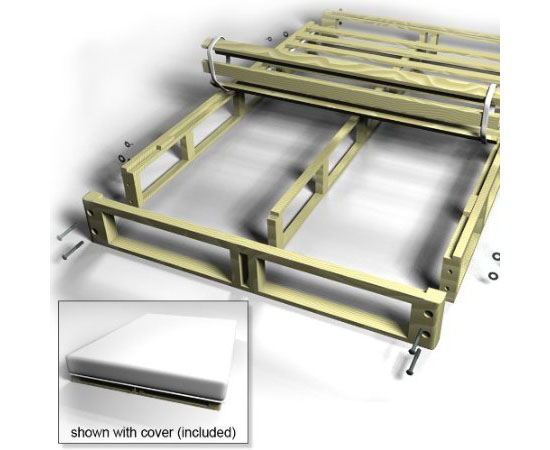 Recently, designer Victor Vetterlein presented to iGreenSpot is new eco-friendly creation called BITE ME LED Desk Lamp. Using an edible and biodegradable plastic material, the lighting strip of the lamp can be consumed or disposed of to trash when the user decided to not use the lamp any longer. This eco-friendly desk lamp by Victor Vetterlein gained inspiration from the book Green Plastics – An Introduction to the New Science of Biodegradable Plastics. Professor E.S. Stevens write the book. Stevens is a Chemistry professor at the State University of New York.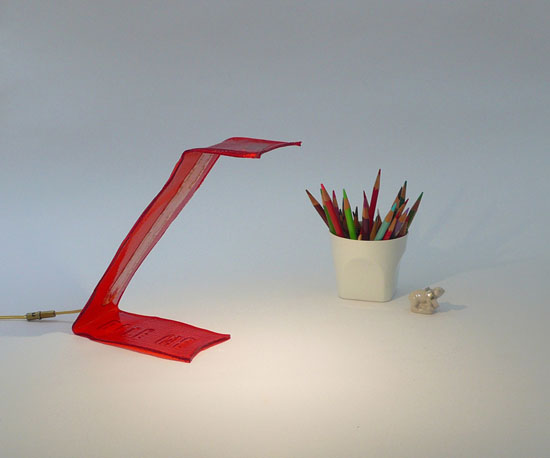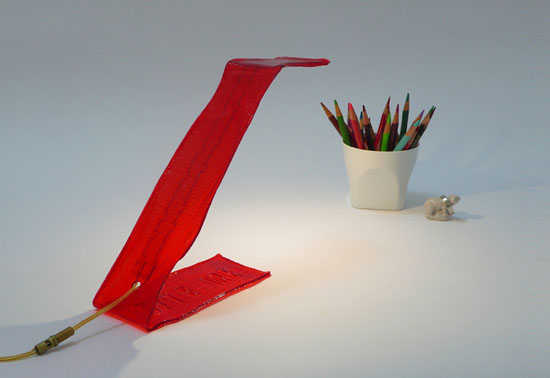 If you are dreaming of owning a furniture piece that will not only take care of your home interior or landscape, but also will take care of the environment, then having a piece or two of Tree Trunk Tables in your home is a perfect option. As its name suggests, the tables are made of tree trunks. But wait, before you get your eyes rolling, the trunks are salvaged from logs taken down either by nature's revenge or due to logging activities. After salvaging the logs, they are then given a new life and turned into a stylish and useful table.
Designed by Nicole Belanger, the tables are from salvaged logs cut into slabs or stump size. Those logs cut into slabs are then turned into coffee table and consoles while those cut in stump size turnedinto side tables and bar stools. Other than being eco-friendly, the tables are safe for indoor use too because all logs undergo into a four weeks kiln-drying process that removes bacteria, bugs, mold, and mushrooms.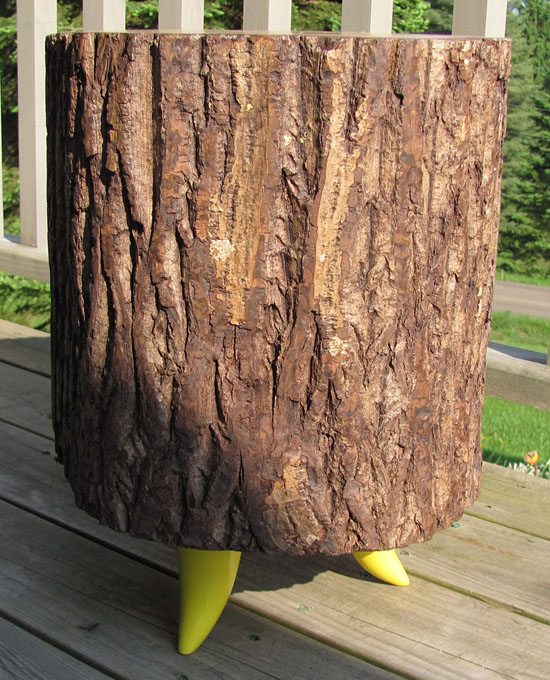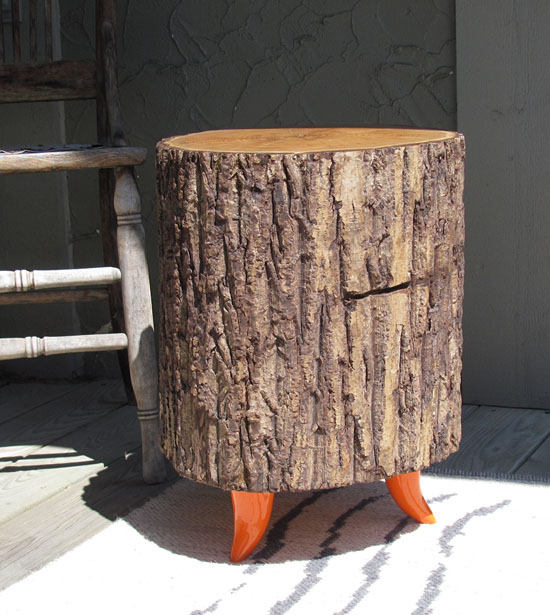 We can stay kind to the environment without compromising the elegance of our home with the help of Anji Mountain Roll-up Bamboo Chair Mat. Made of 100% bamboo, the chair mat will not only help you keep the environment clean and safe but also will help you protect your lovely floors from damage due to constant moving of your chairs. Another thing you would surely love about this mat is that it looks more attractive than the traditional plastic mats that we used to know. In addition, it is highly durable that you can enjoy for years. The mat works perfect for your home or office. The mat is made of renewable materials known as an eco-preferable bamboo. [Click Here for more information about Anji Mountain Roll-up Bamboo Chair Mat]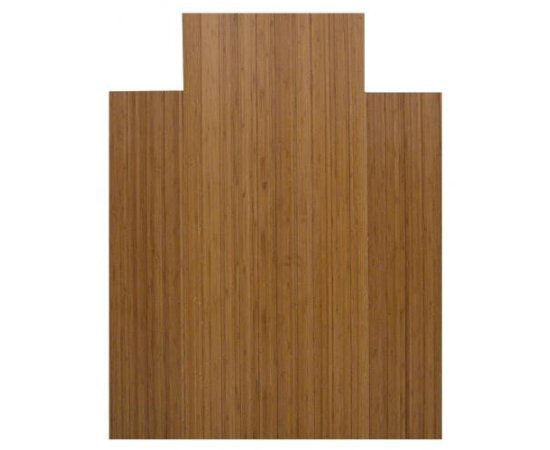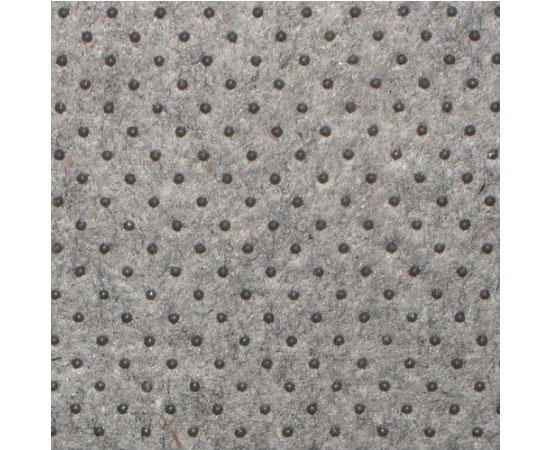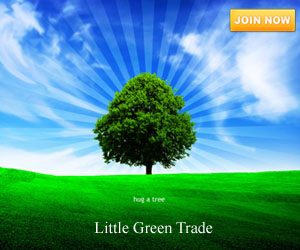 Our Recommended Partners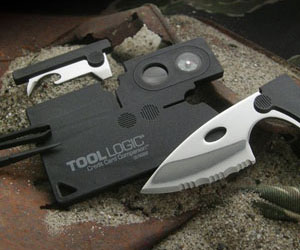 Advertise with us
Archives
Social Networks