Browsing articles in "Interior Design"
Going natural is now becoming popular especially to people who want to help save the environment and if you are not yet one of them, you can start with using an Oriental Furniture Hand Woven Natural Storage Bin Set. Countries in Southeast Asia like the Philippines are known in products such as this. They have mats, bags, and more. Originates in China, this bin is made of eco-friendly materials.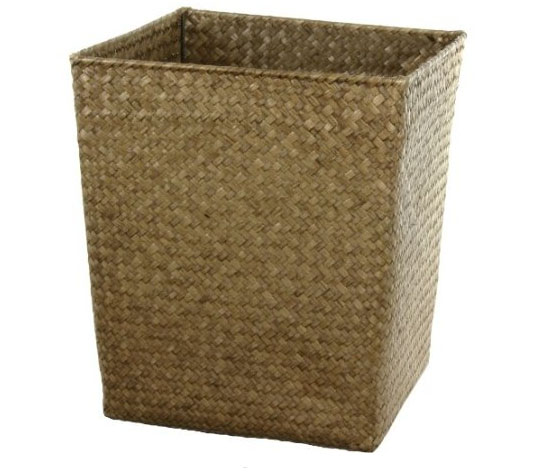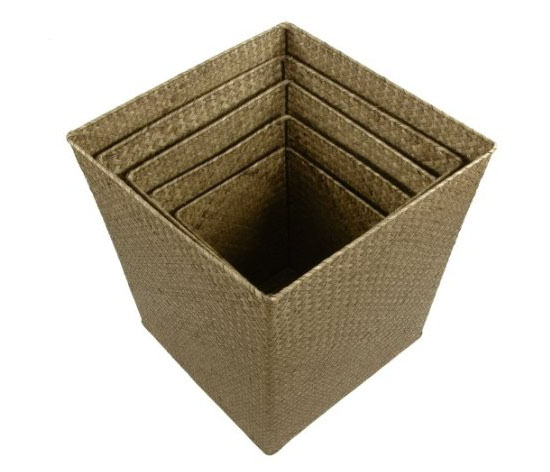 Even if it they are already empty, wine bottles are great additions to a home interior design especially when stored in a lovely wine rack like the Monolith Modern Design Bamboo 6-bottle Wine Rack by Hala. As its name suggests, the wine rack is made of bamboo, making it not only a stylish and functional wine rack and home décor but also an eco-friendly one.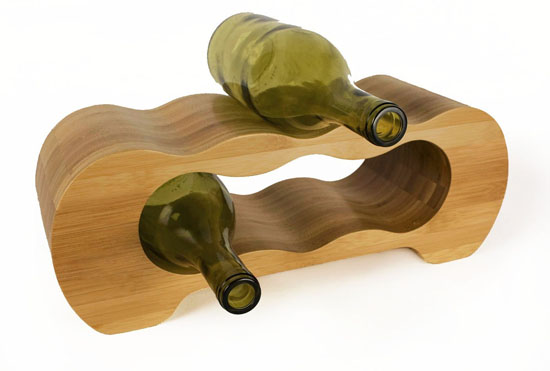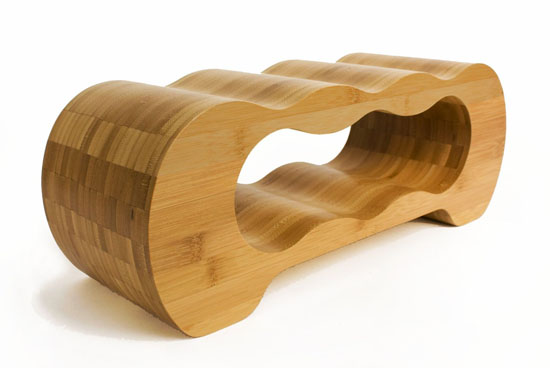 Recycling is not new anymore especially for people who are trying hard to help keep the environment safe and the PRODUKTWERFT Series is just another addition to the millions of products made from recycled items available today. With its new clear cut design, the series will not only help reduce waste and save the environment but also it helps improves those used and antique materials. Instead of having them to our landfills, antique materials are given a new life through these lovely products included in the series.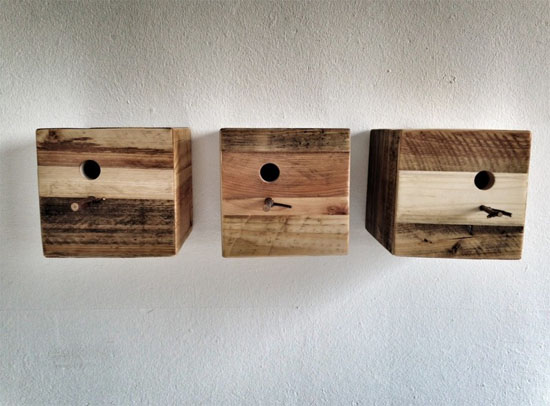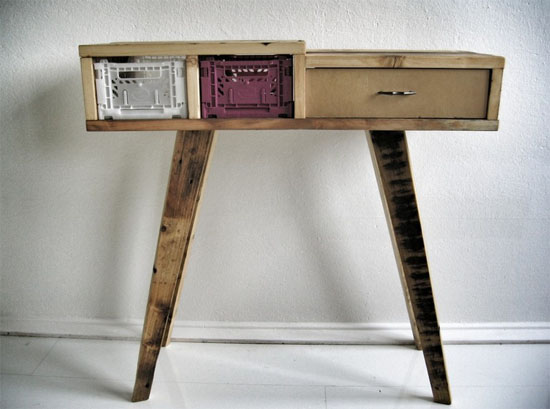 With the passion of caring for the environment, ETSY seller and crafter Noa from Kfar Mordekhai, Israel share his eco-friendly works Eco-friendly Dancing Seeds Mobiles with iGreenSpot team, we are happy to meet people who like us have the same passion with us, and so we are sharing his works with you our readers.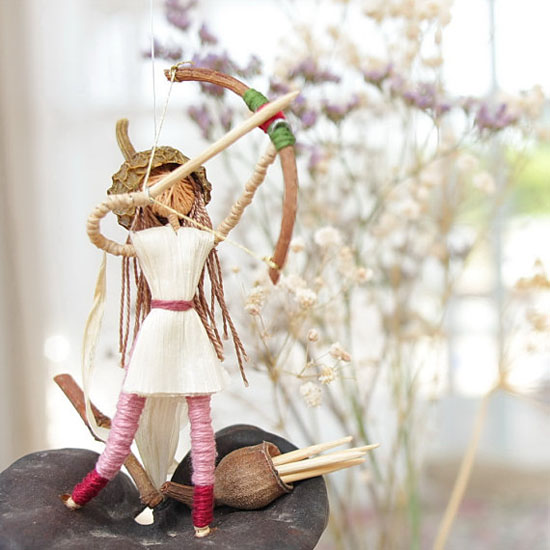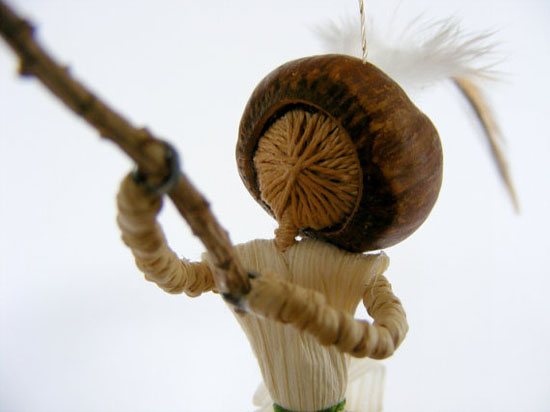 Staying outside catching some fresh air is a good way to relax and free ourselves from stress especially if we are using the Eco-friendly Recycled Square Outdoor Chair Cushion because it will not only gives us the comfort we need to relax but also it allows us to help save the environment. Comes with a geometric pattern, this outdoor chair cushion is made of durable fabric designed to withstand extreme heat of sunlight, temperature and moisture. The fabric is mildew, weather and fade resistant too allowing you to enjoy comfortable chair cushion for years.
This lovely outdoor chair cushion is UV resistant too making it a perfect cushion both for indoor and outdoor use. With a sewn seam closure, it is of no doubt that, the cushion is durable enough to rigid use. The ties will help you attach the cushion to the chair and keep it in place at all times. The cushion comes in a color combination of white and blue, made in the USA and has an overall cushion dimension of 36.5 inches long by 18 inches wide by 3 inches thick.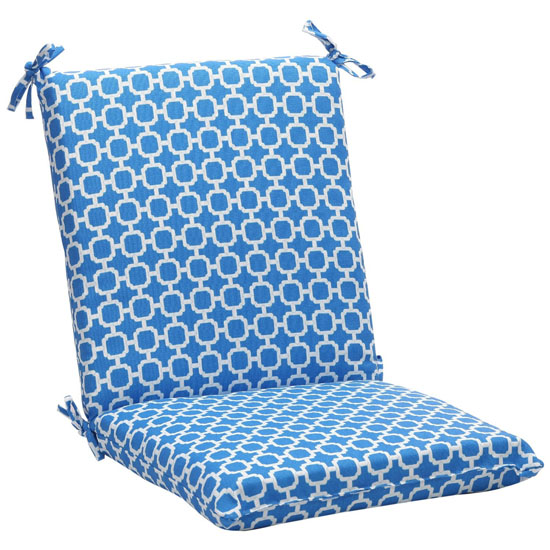 It is good to stay outside and feel the warm breeze of the wind while sitting on a modern and stylish 48 Inches Recycled Chippendale Outdoor Patio Glider Bench. The bench design is inspired by the 18th century Chippendale style and with its fine, intricate design details, the chair looks modern and you will never thought that it is inspired from a classic design. Other than its modern design that adds up to the beauty of your landscape, the bench also offers a comfortable sitting experience because it has a deep and contoured seat cradling your body as you sit making you feel comfortable. [Click here to know more about 48 Inches Recycled Chippendale Outdoor Patio Glider Bench]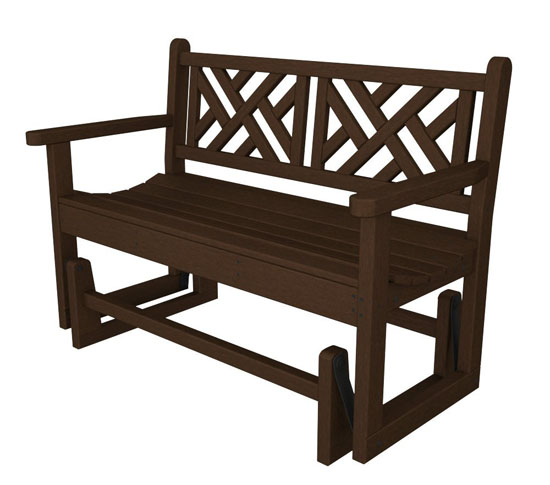 One of the best ways to keep things in order is to own a shelving unit like the Jackson Shelf. One great thing that this shelving unit has is its ability to let you help save the environment. The shelf is made from reclaimed elm. We all know that reclaimed items can help reduce waste and thus landfills will be minimized. Using the shelf is dead easy. All you have to do is to lean it against your wall or hang it up. [CLICK HERE to get further information about Jackson Shelf]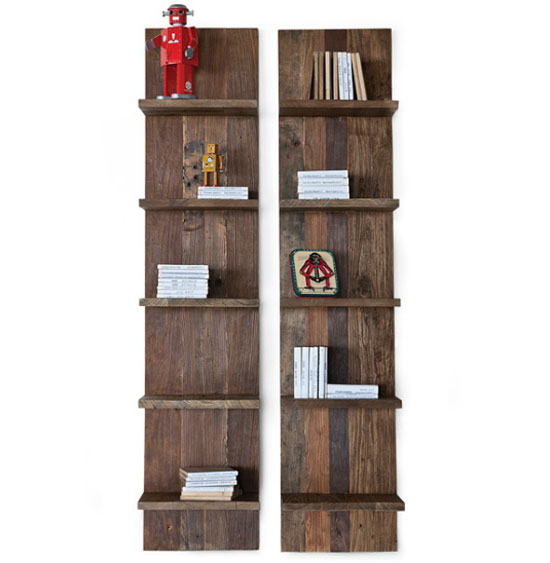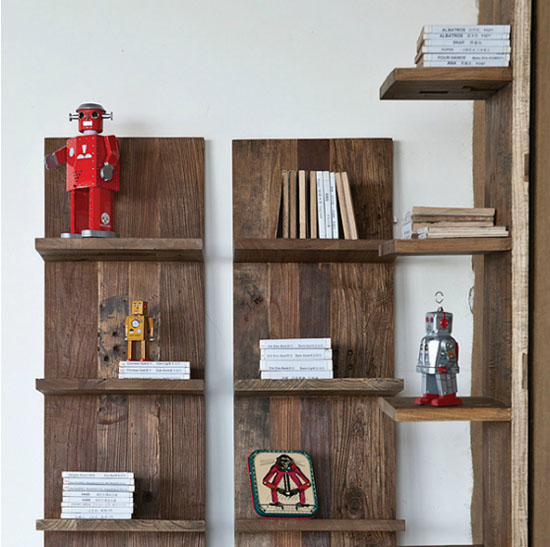 If you want to help save the environment without compromising style and comfort, you might want to have Anji Mountain Bamboo Chairmat and Rug Company Roll-Up Bamboo Chairmat in your home or office. Made of 100 percent bamboo, the chairmat is a lot more attractive than those plastic mats you can see in the market. In addition, bamboo is a durable material making the mat extremely durable perfect for use to protect the floors in your home or office. [Click here for more information about Anji Mountain Bamboo Chairmat and Rug Company Roll-Up Bamboo Chairmat]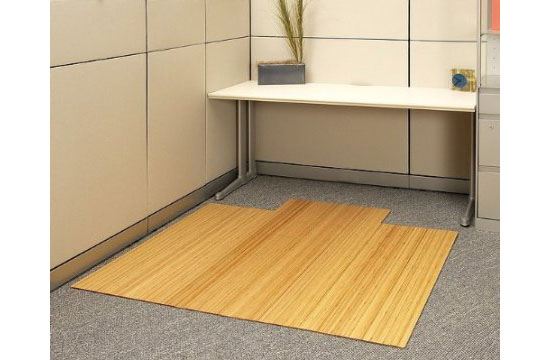 The use of bamboo is common when it comes to saving the environment and having a Four Tier Bamboo Shelf is as great as having the most elegant shelf at home. The best thing about owning this eco-friendly shelf is that, you only did not get the chance to enjoy a Tiki inspired furniture piece. If you are one of those who love to have a tiki-themed home interior design and feel like being on the beach all the time, owning this lovely shelf is perfect. [Click here for more information about Four Tier Bamboo Shelf]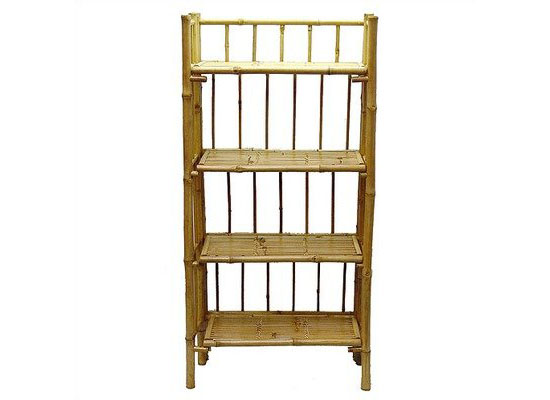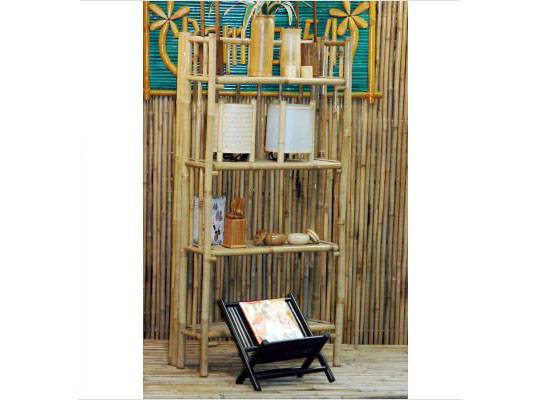 We all want a place with creative yet relaxing and warm illumination and Philips 69143/60/48 LivingColors Generation 2 Translucent Changing LED Lamp with Remote can provide it with additional bonus of saving the environment as we save energy while using this lamp. As an eco-friendly lighting system, the lamp features 50 percent more light than Generation 1 model of LivingColors and has 6 living colors from red to violet to green to everything in between that you will surely enjoy. You surely can create the atmosphere that you like with the wide variety of color options that the lamp has. You can choose the yellow shade if you are feeling class and cozy or choose the light green shade if you are feeling lively and in a party mood. On the other hand, if you are feeling whimsical, you can turn the automatic mode on and let the lamp shift from one glow to another and cycle through all six colors. [Click here for more details about Philips 69143/60/48 LivingColors Generation 2 Translucent Changing LED Lamp with Remote]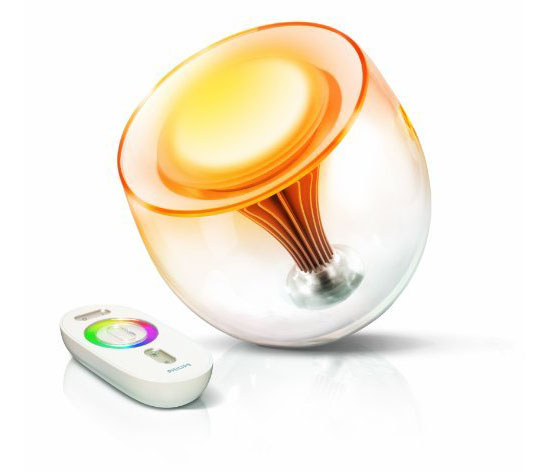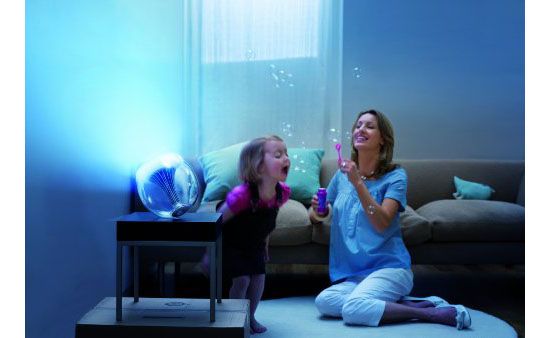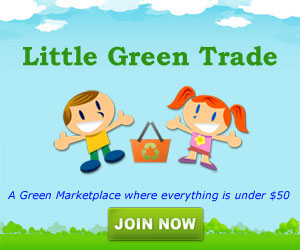 Our Recommended Partners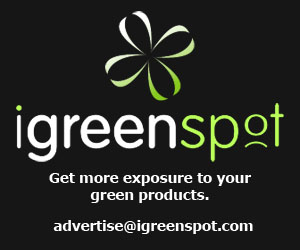 Advertise with us
Archives
Social Networks