With the continuous call on saving the environment, grocery plastic bags are bound to be recycled and the Simplehuman Cabinet Mount Grocery Bag Can is a trash bin that will help you recycle your plastic grocery bags. In this way, trashes of plastic bags will be minimized if not eliminated and the environment will eventually be saved.
Unlike those messy DIY plastic bag holder we commonly have in our homes, this plastic bag can from simplehuman allows you to reuse your plastic bag in a clean manner because it has the ability to fasten your recycled plastic bag handles through the slots that the can has on both sides. As the plastic bag handles are fastened, the plastic bag will then be put in place and you can already toss your trashes freely, confident enough that trashed will not spoil or mess out. [Click here for more info about Simplehuman Cabinet Mount Grocery Bag Can]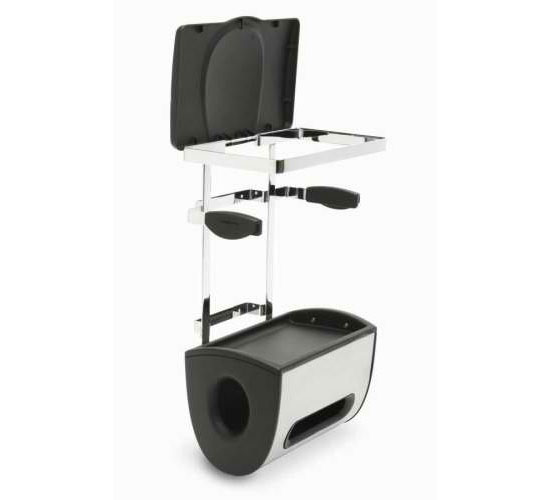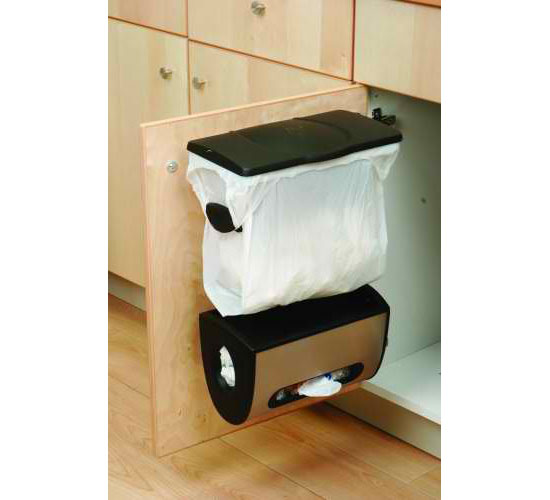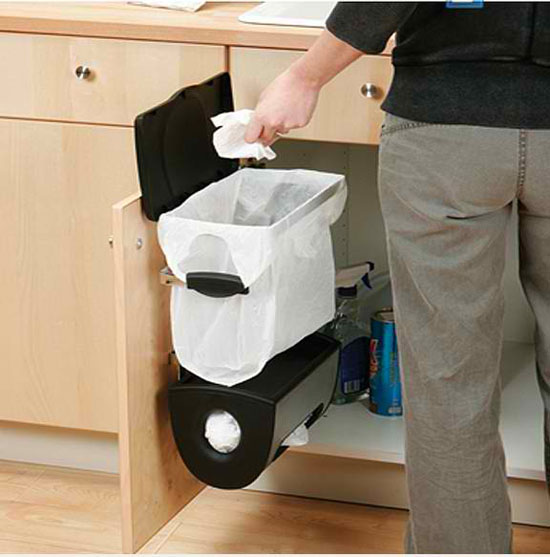 In addition, the can has an integrated bag holder that will hold up to fifty of your used plastic grocery bags making it extremely easy for you to grab one every time a need arises. Since the can will be attached on your cabinet doors, you can easily hide your trash away from sight, because the moment you close your cabinet, the can will stay inside keeping your kitchen clean looking and free from eyesore.
The can also has the dent-proof plastic lid. You can keep it closed to keep the trash covered and also to avoid unwanted smell to spread. However, you can also keep the lid open when you need to, especially if you are working on something like cooking and the like where you need to toss on garbage to your Simplehuman Cabinet Mount Grocery Bag Can more often. [Click here for more info about Simplehuman Cabinet Mount Grocery Bag Can]