AIRSAI Floating Plant Holder offers a mesmerizing view where your plant floats and brings magic in the room. It's a tranquil contemporary décor where you can cultivate your favorite plants while providing modern touch to your home or even office. It would get everyone's attention, this plant holder rotates at 360-degree thanks to its magnetic levitation. Once the power is turned on, you'll see the magic where your plant floats.
The rotation feature means that your plants would be nourished with 360-degree of sunlight exposure. It helps to maintain healthier plants while floating mid-air in style. [Click Here to get more details of AIRSAI]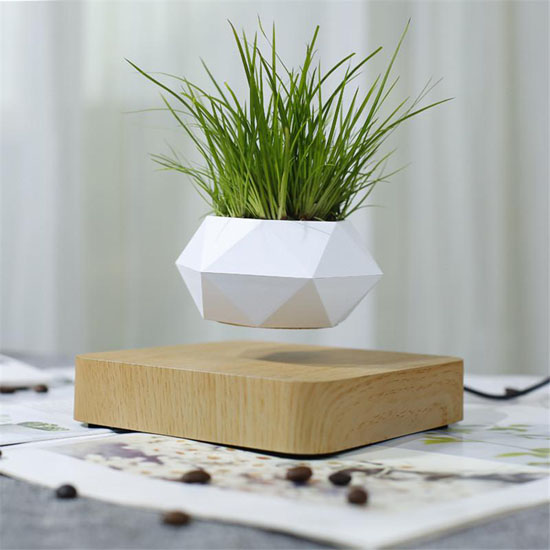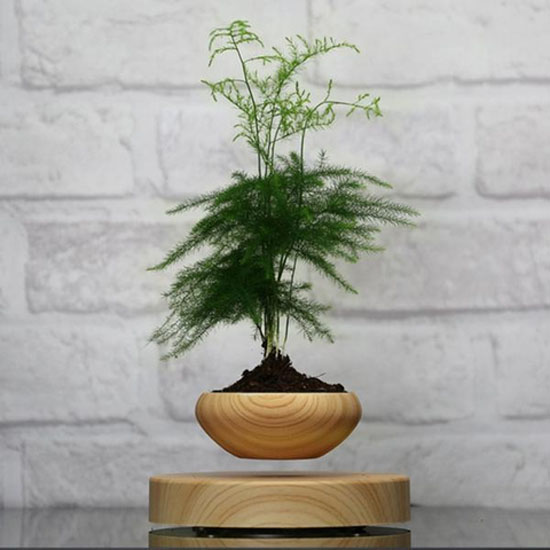 AIRSAI Floating Plant Holder has some calming and relaxing effects, it creates a nice atmosphere in any space. You can just take a break from your work, watching AIRSAI rotates slowly mid-air can ease anxiety, stabilize emotions, and make you feel more comfortable. Due to its size, it's an ideal pot for small sized plants, it will add beautiful greenery into your space and reduce radiation.
At fist, you might have problem in making the pot holder levitates, but once you connect the adapter into power source, use your two hands to hold the plant above the center base. Then slowly put it down towards the base, once you feel resistance, adjust the plant and gently release it. You can feel when the plant is almost balanced in mid-air, slowly let go until it rotates by itself. [Click Here to get order information of AIRSAI]