Browsing articles in "Food and Drink"
GoSun Flow has come into the market at the right time. With coronavirus pandemic all over the world, it's really important to maintain our hygiene, anywhere. Flow is a solar powered water purifier and sanitation system in one, it's the latest innovation from GoSun to help you to setup hand washing station, get clean drinking water, and have a nice warm shower, wherever you are.
With more and more people try to find the best way to stay safe COVID-19 pandemic, especially when they love outdoor activities, GoSun Flow is the answer. [Click Here to get more details of GoSun Flow]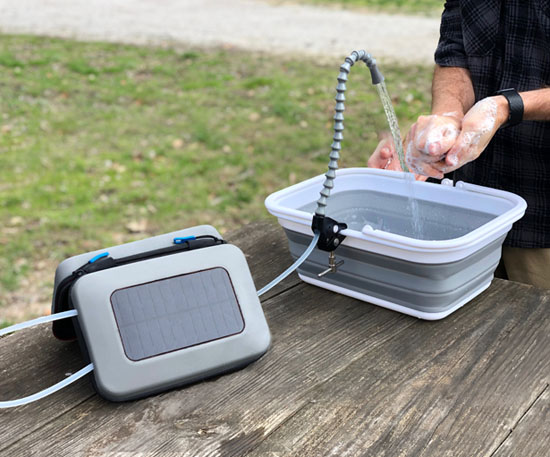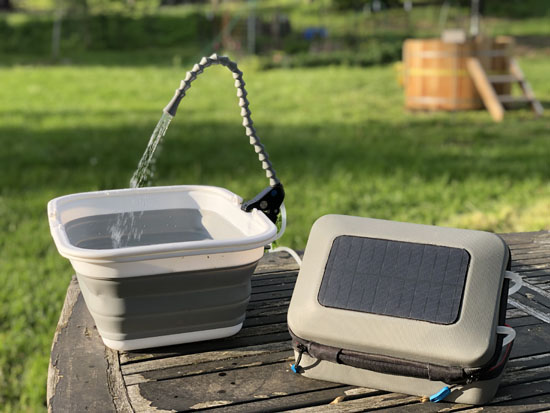 Keep yourself caffeinated with this beautiful "Protect the Earth" coffee mug. Handcrafted by JoAnn Stratakos, each mug will be unique and vary. We need to mention that this mug project has a special mission, for each purchase, $5 will go to Open Space Institute, a non-profit organization that supports land conservation for clean drinking water. The design of this mug features beautiful nature, it's colorful with soft tone colors, it's a like a beautiful nature painting that helps you appreciate our planet even more. This coffee mug is also a great gift for your tree-hugging friends who love nature. [Click Here to get more details of these handmade coffee mug]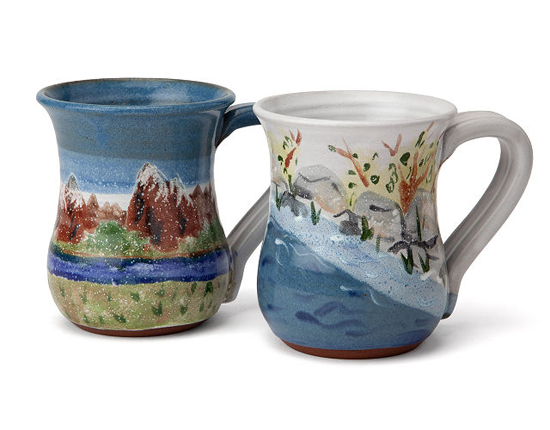 Made from used cups, rCUP Travel Cup promises you a reliable container for your drink that won't leak, ever. This cup offers a sustainable solution to reduce global waste, it's been designed with practical portability in mind. This travel mug keeps your drink hot for amount of time, you can easily pick it up without scalding your hand. Open it with just one hand, drink your coffee freely, no more drinking through a tiny hole ever again.
The outer thermal insulation layer of rCup recycled travel cup is made from used paper coffee cups. Do you know that each of us throw away 350 paper coffee cups each year on average? You can help reduce this waste by switching to rCup, you will also contribute directly to recycling those used coffee cups that slip through the net. [Click Here to get more details about rCUP Recycled Travel Cup]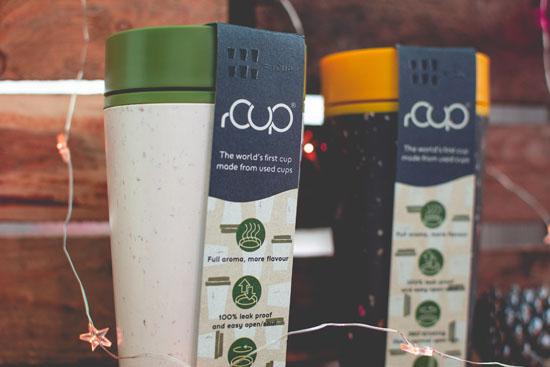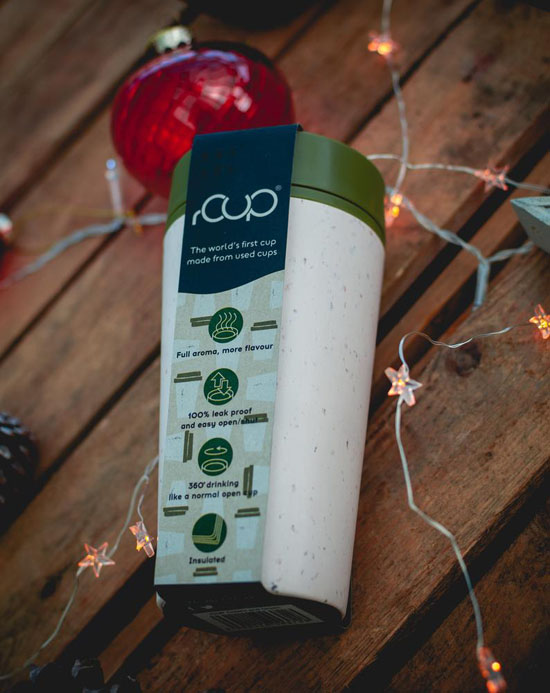 Here's an alternative to plastic wrap, Beeswax Variety Wraps. It's a set of seven sustainable wraps, better for environment than disposable plastic. You can use it to wrap dishes, baked goods, large bowls, fruits, and many more. Simply use the warmth of your hands to soften this organic cotton wrap, it'll automatically create a seal over the food or dishware you want to cover. When cool, these wraps would hold its shape, therefore, keeping your food fresh longer. It's an environmentally friendly alternative to tin foil or plastic wrap, furthermore, these wraps are coated with antifungal, antimicrobial, waterproof, and breathable beeswax. Please avoid hot water or hot surfaces when cleaning, wash it with cold water and mild soap, that's enough, then leave it to air dry. [Click Here to get more details about Beeswax Wraps]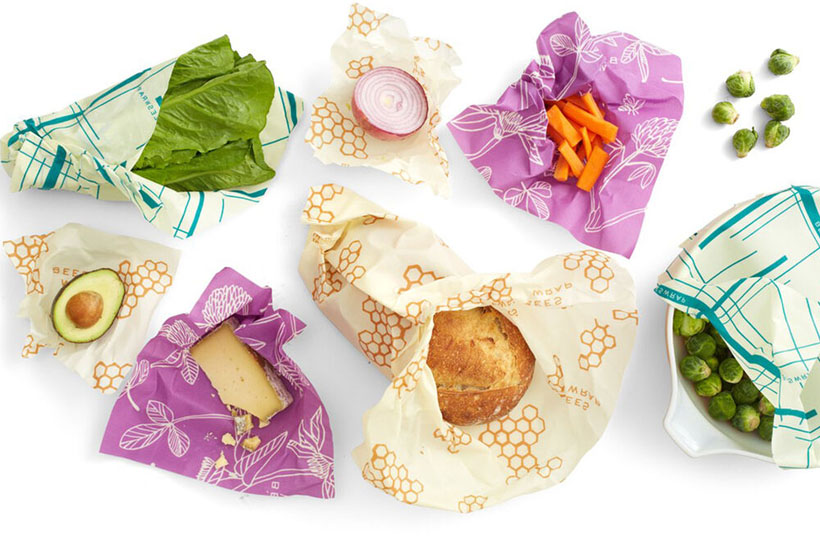 From : Sur La Table
GoSun Flatware, is a set of credit card sized cutlery that fits in your wallet, not the ocean. Trying to reduce the use of plastic that pollute our ocean, GoSun Flatware offers a reusable product to encourage consumers moving away from plastic.
After releasing successful off-grid cooking equipment and refrigeration technology, Go Sun wants to jump into the realm of reusable utensils. At just 4mm thick and footprint of a credit card, this cutlery can be kept in any wallet, purse, or pocket. It's so small and thin that you can effortlessly carry anywhere as part as your EDC. [Click Here to get more details of GoSun Flatware]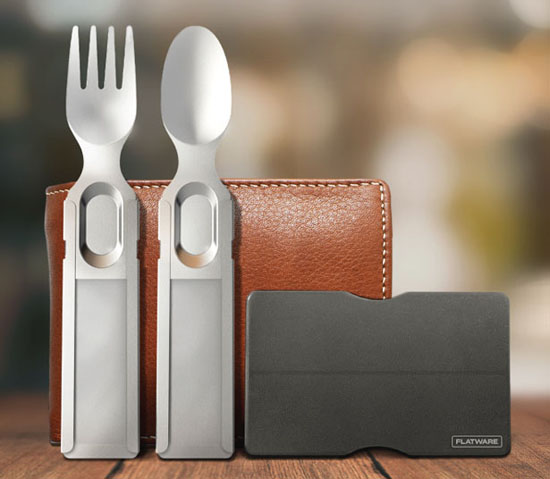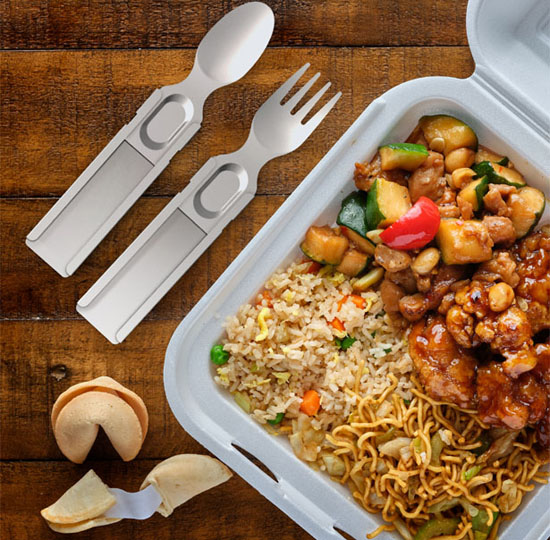 Winner of many awards, Sulapac marine biodegradable straw aims to clean up our ocean from plastic straws. It's a commonly known that billions of disposable plastic straws are polluting our ocean, if we keep doing what we're doing, by 2050, there's a high possibility that there will be more plastic waste than fish.
Sulapac presents you with microplastic-free straw, it is made from sustainable sourced, renewable raw materials: wood and natural binders. It's a sustainable alternative to our plastic straws because when it ends up in the ocean, it won't harm the ecosystem, micro-organisms can easily digest and transform it into CO2, H2O, and biomass. It's safe for the ocean as well as the fish.
Serve your guests a good food on this beautiful Bamboo Melamine Platter. It features inviting Chinoiserie motifs, it's a beautiful motif with a serene white and blue village scene on a fresh white background. This platter comes with painted bamboo frame. It's definitely unique and unusual compared your traditional platter, the size is perfect for serving cheese and crackers or fruits. This platter is shatterproof and dishwasher safe, you should purchase multiple items to get a set of beautiful platters when you often host a dinner party. [CLICK HERE to get more details about this beautiful bamboo melamine platter]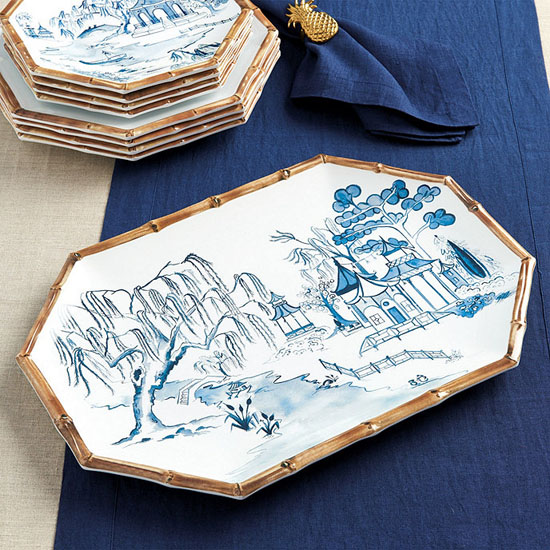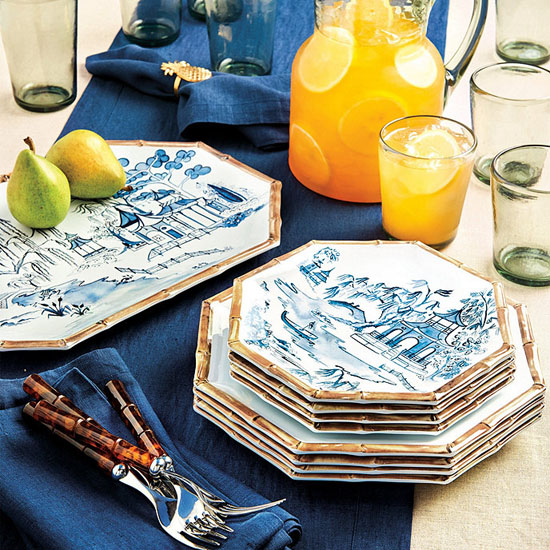 This is a cool snow ski wine rack that would become a conversation starter. You don't have to be a wine connoisseur or a professional skier to appreciate this beautiful piece. Each wine rack is handmade in Millbury, MA by Michael Bellino and of course using reclaimed skis, that's why your wine rack might have different colors and patterns. Each one will be unique and different.
Display your wine in a stylish yet eco-friendly way. All those bottles can be stored on their sides to maintain the wine's integrity. All those reclaimed skis are unique due to weathered from use, it's a creative way to recycle all those old and unused skis into something that is useful. [CLICK HERE to get more information about this Snow Ski Wine Rack]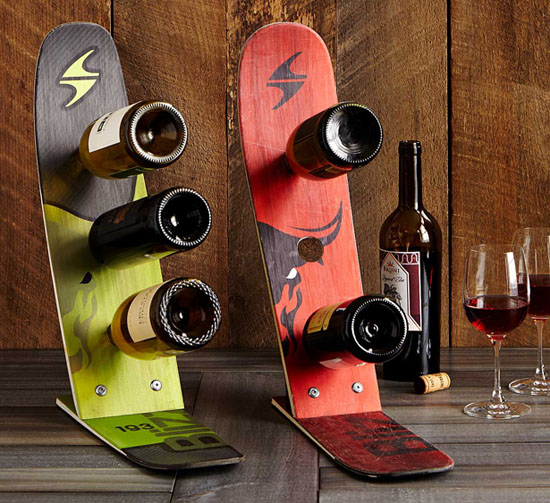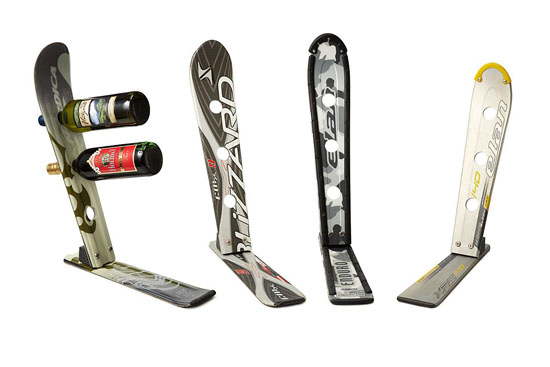 There are many people who still don't have any clue about the harmful level of our plastic waste. Recently, a study revealed that plastics make up about 50% to 80% of shoreline debris, if you think this doesn't affect you, think again. Plastic debris poses a danger for wildlife, most marine mammals might become entangled in plastic bags and even worse, ingestion that cause death due to blocked digestive track that would starve the animal. Did you hear that a pilot whale have died after swallowing 17 pounds of plastic waste?
FinalStraw offers world's first collapsible and reusable steel straw to reduce the use of plastic straw hence reducing plastic waste.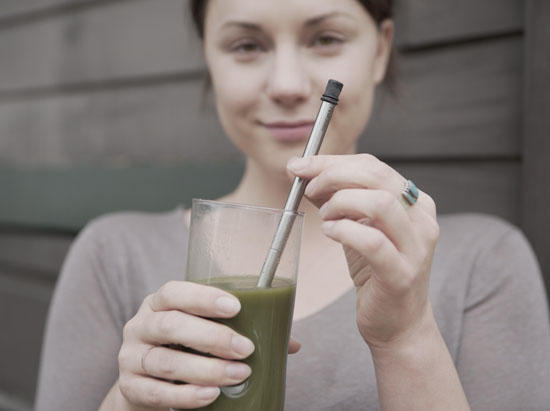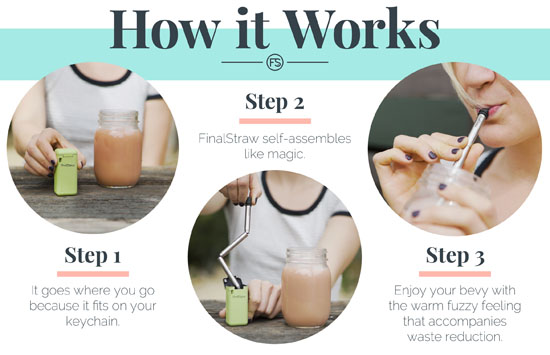 DROP BY DROP is Pratik Ghosh's final year project at the Royal College of Art and Imperial College London. This project wants to remind us not to take water for granted, why can't we learn from history where ancient civilizations could prosper and perish through overusing and exploitation of water. DROP BY DROP is a plant based water filtration system, inspired by the lives and struggles of people in the forests of Central India to get access to water and beliefs around it. The second inspiration came from Biotic Pump theory by Anastassia Makarieva and Victor Gorshkov from the Petersburg Nuclear Physics Institute in Russia.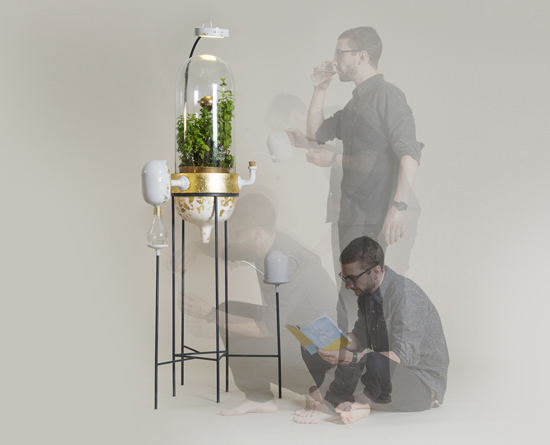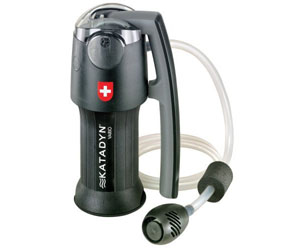 Our Recommended Partners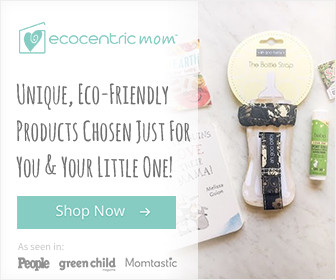 Advertise with us
Archives