Kids love to play even when they are about to sleep, so the Organic Ferm Living Guitar Pillow will work well as it gives your little one a bit of Rockstar feeling. They can rock and roll and enjoy bonding with their sibs before they finally sleep and hug it as they go to their favorite place, the dreamland.
Obviously, the guitar pillow has a playful design that adds fun to your kids' bedroom. During the day, you can have it as one of the decors matching with any other decors, furniture pieces and toys. It measures 27.5 inches, which is just right for kids maybe 4 to like 7 years old. [Click here to find out more info about Guitar Pillow by Ferm Living]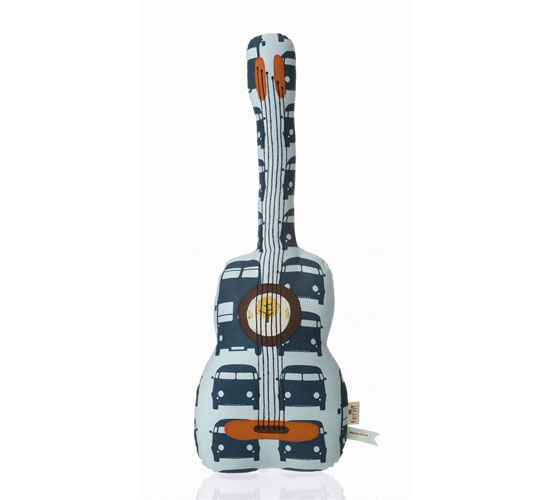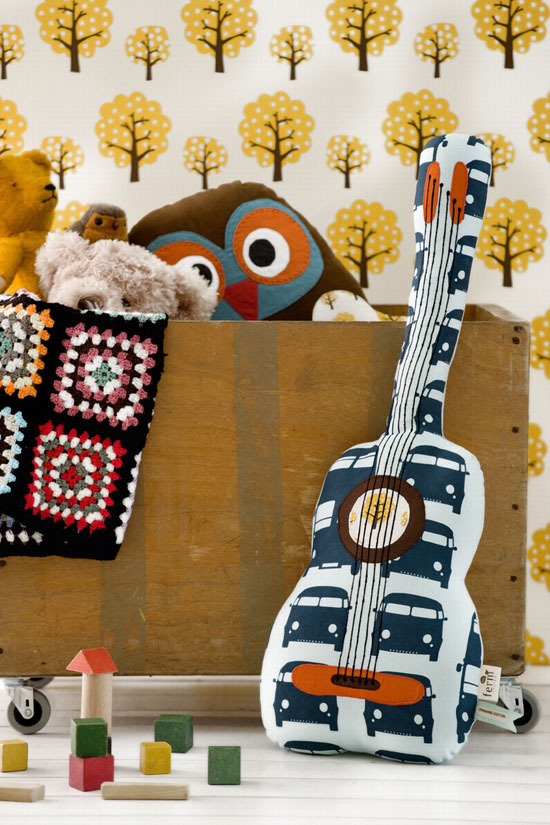 What made this pillow a favorable pillow in your kids' bedroom is that aside from the playful design it has, it uses 100% organic cotton in its filling. While the filling is of an organic material, the pillow has lesser impact to the environment. Therefore, it will allow us to help save the environment.
If you are into giving your kids a fun and playful pillow while keeping the environment safe and eventually give your kids the chance to do their share in caring for the environment, we strongly recommend owning an Organic Ferm Living Guitar Pillow. [Click here to find out more info about Guitar Pillow by Ferm Living]