Even at his young age, David Joseph Goteiner shows his love for the environment and takes some of his precious time recycling those old traffic signs. He transforms them into useful furniture pieces. David shared his wonderful projects to IGreenSpot and we are excited to feature them here.
David is a sophomore student at UC San Diego and has a passion for design and sustainability. At his very young age, he has contributed so much to his community and of course to the environment. His designs have emphasis on simplicity and comfort.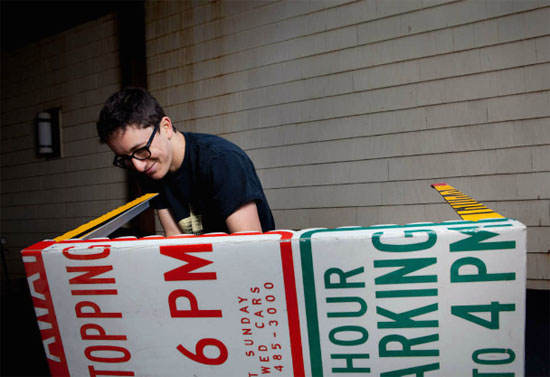 The ones that we are going to feature here on iGreenSpot are prototypes of the most refined concepts he made as a result of his high school metal shop. A few of his Recycled Traffic Sign Furniture Pieces include stools, tables, lounge chairs, and rocking chairs. All of them look artistic enough to be in your home or office. With this product, we will have the chance to enjoy comfortable furniture pieces without the worries of producing too much carbon footprints. In fact, David's Recycled Traffic Sign Furniture Pieces allows us to help save the earth, as we help reduce waste as well as carbon emission.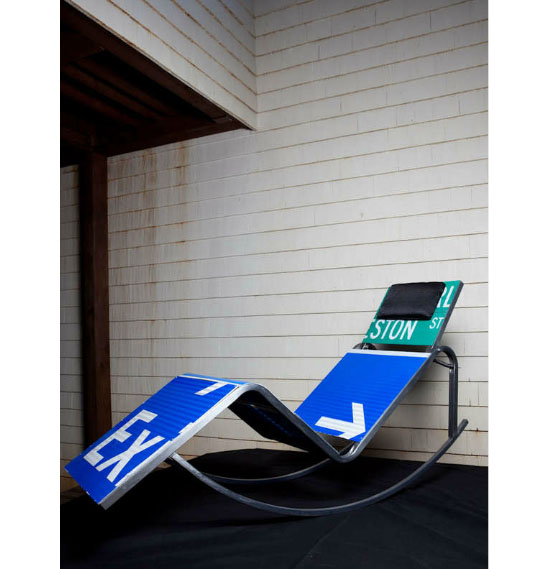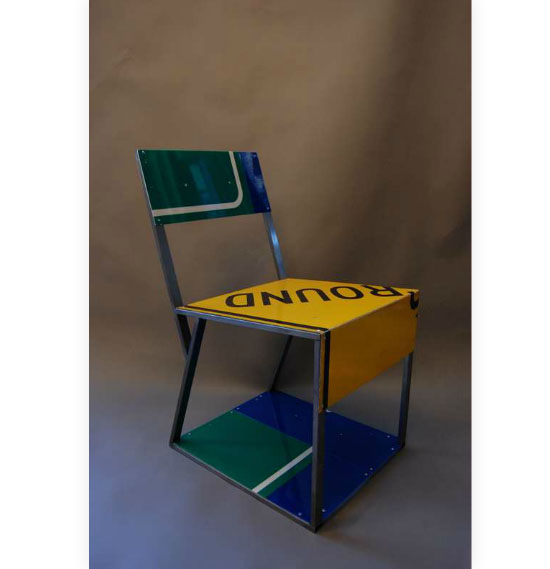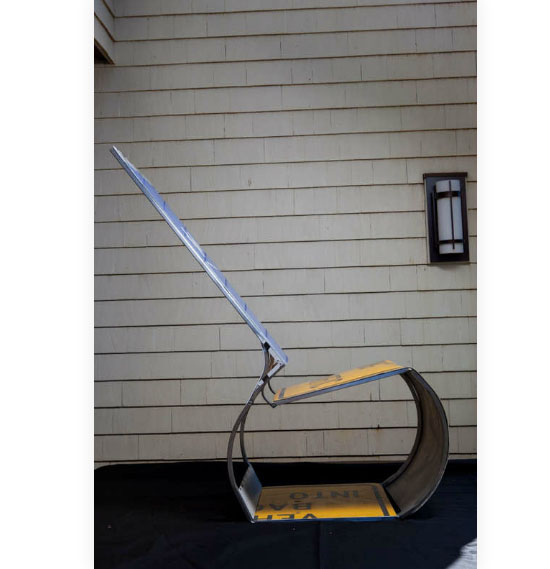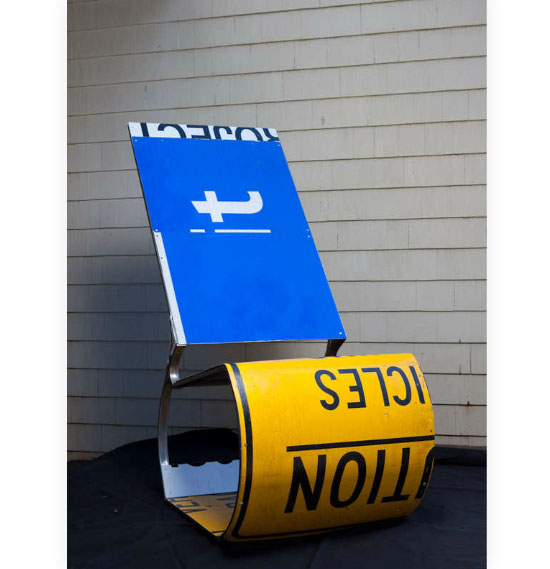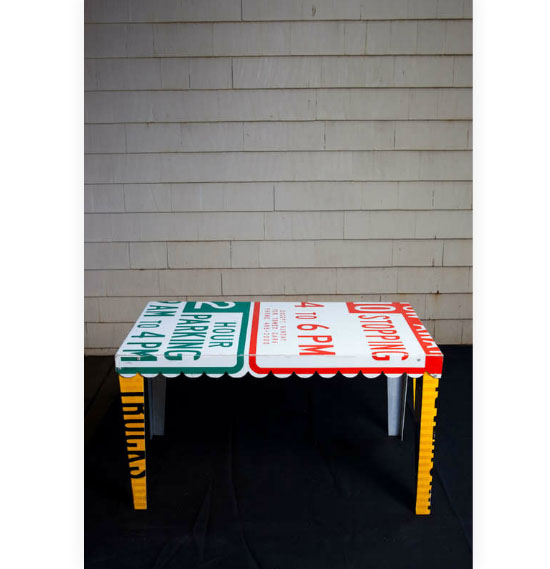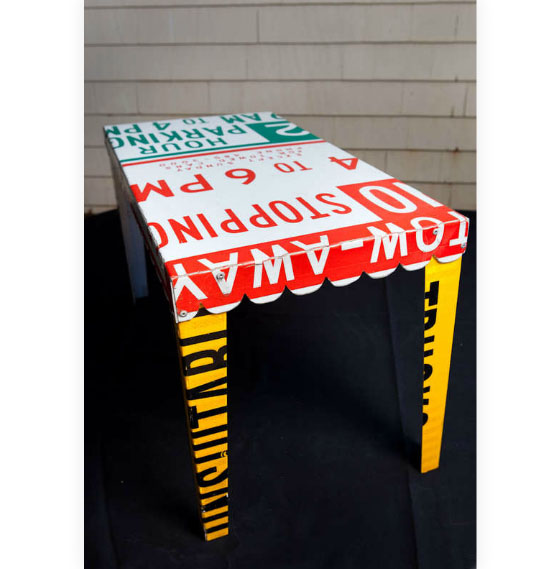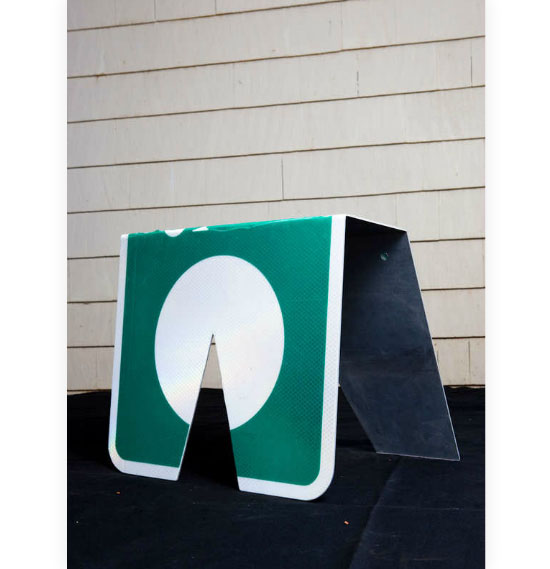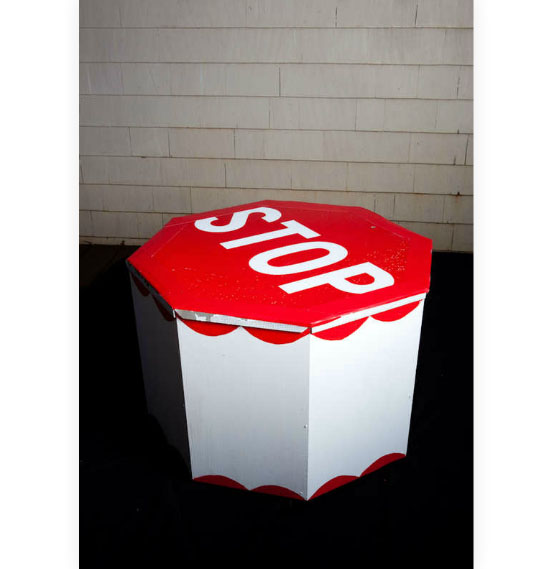 From : David Joseph Goteiner
IGreenSpot received this Recycled Traffic Sign Furniture Pieces submission from the page 'Submit Your Green Product Creation' feature, if you want exposure or showcase your green project, we welcome you to submit your green product for publication.