Browsing articles tagged with " furniture"
Recycling is not new anymore especially for people who are trying hard to help keep the environment safe and the PRODUKTWERFT Series is just another addition to the millions of products made from recycled items available today. With its new clear cut design, the series will not only help reduce waste and save the environment but also it helps improves those used and antique materials. Instead of having them to our landfills, antique materials are given a new life through these lovely products included in the series.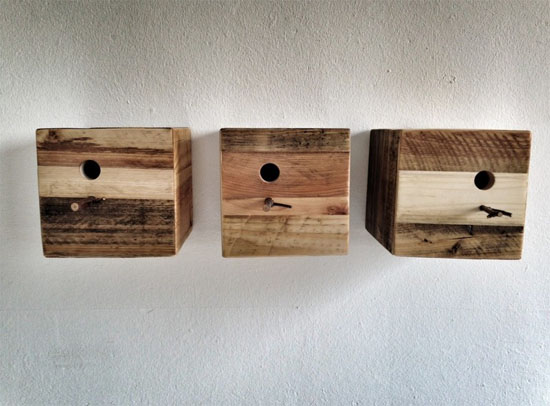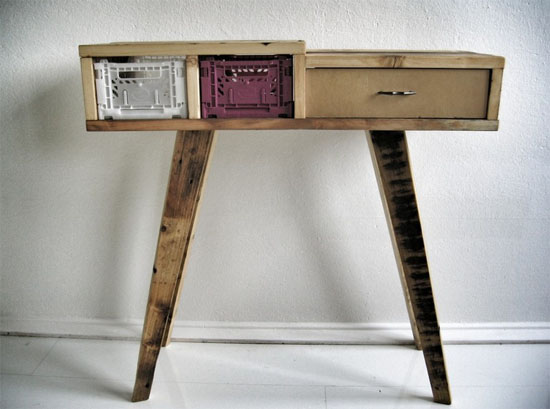 Relaxing on a stylish lounge chair can be rejuvenating but relaxing on a chair that is not only elegant and stylish but also eco-friendly like the INDU Lounge Chair is heartwarming. It is a nice feeling that you have not enjoyed the beauty of your chair but also have helped keep the environment safe and clean. This stylish and lovely chair is made from plywood and fabric. The chair has the simple design that shows off its natural materials. However, despite of those simple design yet clean lines, the chair looks stylish and elegant enough to be in your home.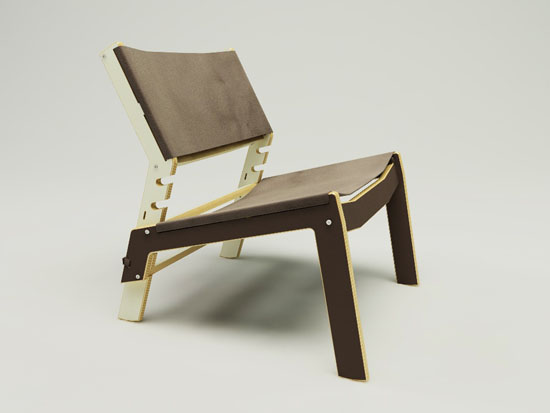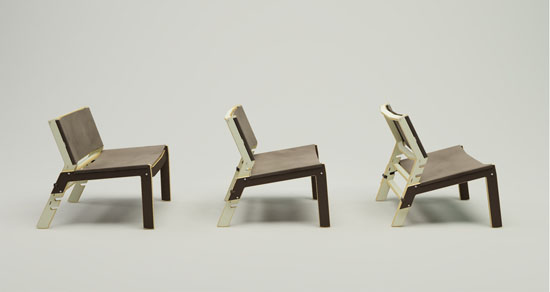 Even at his young age, David Joseph Goteiner shows his love for the environment and takes some of his precious time recycling those old traffic signs. He transforms them into useful furniture pieces. David shared his wonderful projects to IGreenSpot and we are excited to feature them here.
David is a sophomore student at UC San Diego and has a passion for design and sustainability. At his very young age, he has contributed so much to his community and of course to the environment. His designs have emphasis on simplicity and comfort.
When it comes to our furniture pieces, we normally want to have fresh design occasionally, which ended us to buy new furniture pieces every time we want a new look or new design but this will not be the case if we have the FLIP Lounge by Danilo Cvjetkovic. As its name suggests, this stylish and functional furniture will allow users to flip the lounge transforming a then low seat furniture piece into a stylish high one.
With this capability, one will have the chance to change the look of their furniture pieces and eventually interior design every time they want or need to without the need to buy new pieces of furniture, which will surely require huge amount of money.
Wooden pallets are normally discarded or tossed off after every shipment, but not if you make the Paletto. Cargo companies use new set of pallets every shipment producing huge number of discarded pallets in landfills.
Multi-functional furniture design is another tool to help save the environment. Being multifunctional, furniture pieces of this kind of design allow people to save huge amount of money as well as space for storage.
I know many of us love reading magazines especially the glossy ones as they have excellent photos apart from the enticing articles we can read. After we read and re-reads all the article contents of a certain magazine, here comes the waste disposal problem that each of us surely have encountered. We do not have enough space at home to keep them and we will be adding so much to our landfills if we destined them to the curbside. The Magazine seat is the solution. Thanks to Hockenheimer who have the initiative to design the seat that make use of our old magazines. The seat has the wooden platform where you can pile up your magazine and top it off with soft cushioning for comfort. Put the magazine and cushioned seat together using a stylish belt, which surely will add up to the unique and elegant look of this eco-friendly furniture piece.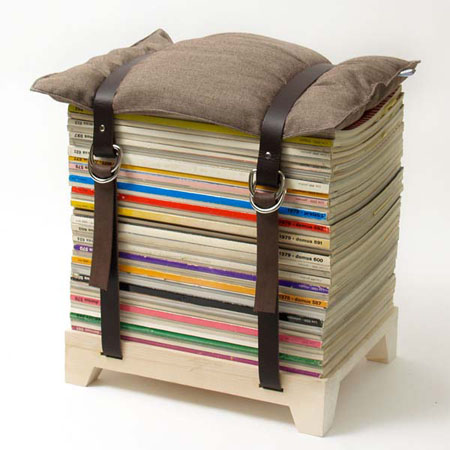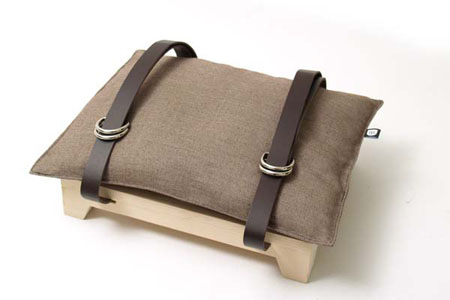 As we outgrown our bicycles or as their life has ended, we intend to discard every single part of it not knowing that some parts can be recycled just like the Ride a bench by Jeremy Petrus the make use of bike seats. The bench's seat and backrest are made of bike seats creating a unique and catchy look among any other bench that you may see along the way. The bench looks comfortable enough though, however, I wonder if this will not hurt you when seated on an extended period. Other than that, the bench looks awesome enough to be your furniture while grabbing the attention of your guests.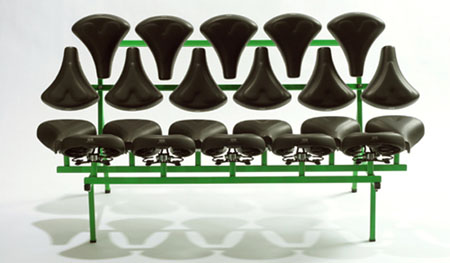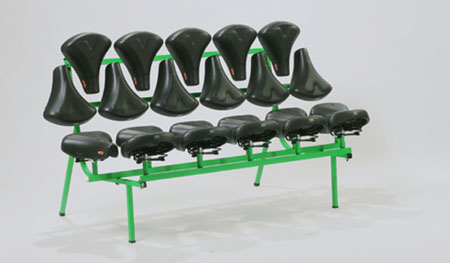 Designing elegant sitting furniture with care for the environment has never been easy for Manfred Kielnhofer with his stylish, unique, elegant and eco-friendly Interlux Chair. The chair was made of paper tube. On the other hand, the tube was made of recycled paper.
"This unique chair design makes the room more bright and creative, you also will feel no effect from fluorescent light that is in the transparent tube of this chair. so you can change the colors and enjoy a different atmosphere. Manfred Kielnhofer has created a chair this transparent tube. Chair perfect and unique long neon contained in a transparent tube. Preparation of transparent tube with a horizontal, because the neon will change the atmosphere of your home the more funny. The seat is suitable for your space is filled with creative and innovative style."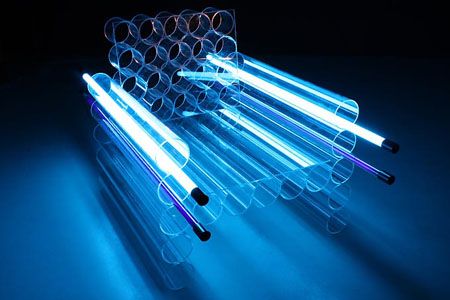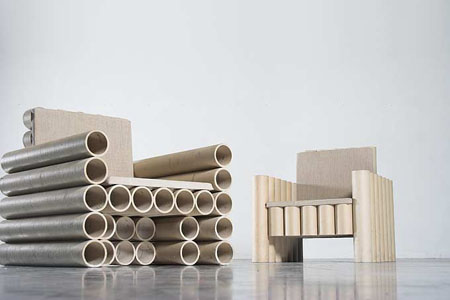 When purchasing for furniture, we normally ask for the materials used, simply because we want the best for our furniture. We wanted furniture with great design and long lasting. Designer Rob Southcott has created a wonderful dresser that will surely keep our unorganized clothes in order. It may not be made of first hand materials, reclaimed lumber will surely made a difference. This concept is not only an eco-friendly one but is also unique. Southcott's unique dresser will also serve as an interior design since it looks like a wooden mosaic that can be assembled together in an abstract form or to whatever you like.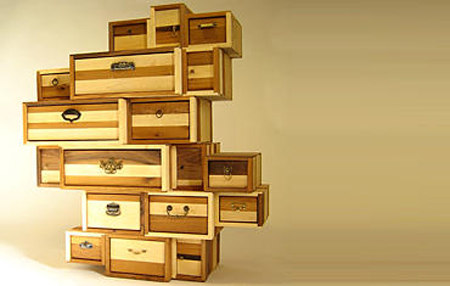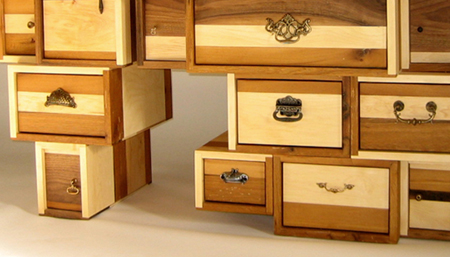 From : Rob Southcott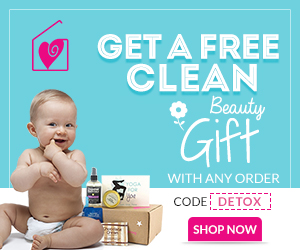 Our Recommended Partners
Advertise with us
Archives