Browsing articles tagged with " bike"
Old bikes are normally discarded along with its wheel but we can minimize waste if we are eco-friendly enough to patronize eco-products like the El Presidente Recycled Bike Tube Wallet. As its name suggests, the wallet is made of recycled inner tube from racecar tires, bike inner tubes, and hemp. These materials are known to vegan and are free from cruelty or destruction, allowing its users to help save the environment. [Click here to know more about El Presidente Recycled Bike Tube Wallet]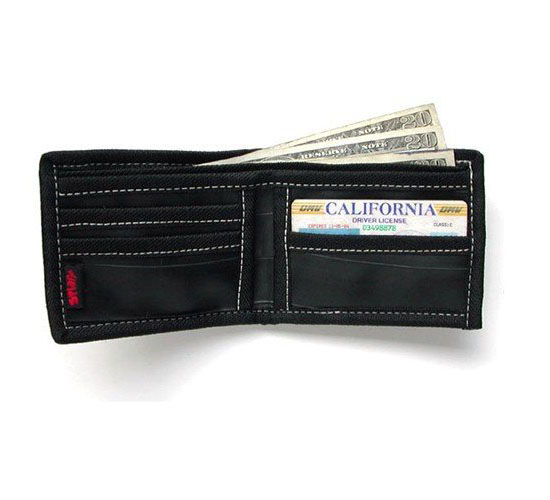 Soaring high requires ample supply of gas but not anymore when Flying Bike Concept will come into fruition. As its name suggests, the concept allows the users to set it in bicycle mode and air-cushion vehicle mode. With a total performance of 50 kW, the bike has 4 main motors of 10kW placed in opposite with each other at the front and back part of the bike. It also has 3 stabilization motors of 3.5 kW placed on the revolving consoles located at the sides of the bike.
We all love green plants to feel fresh and rejuvenated and today, we can enjoy greeneries even when on the go with the wearable planter by Colleen Jordan. The wearable planter has the version available for your bike.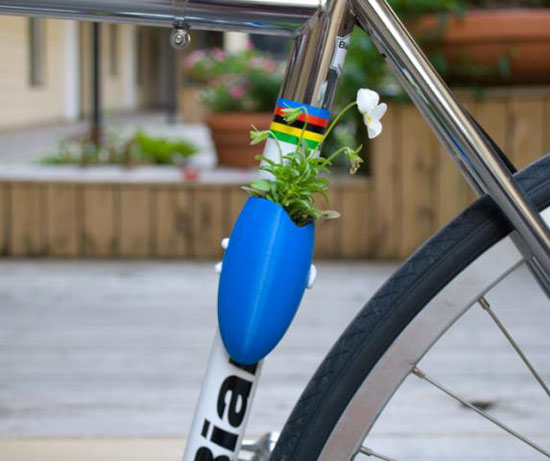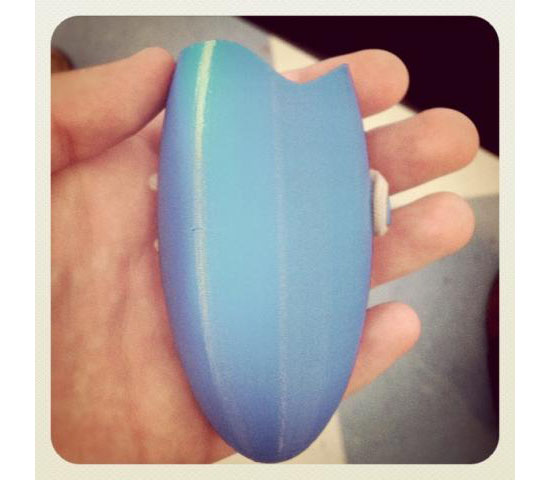 Continue reading »
Transporting goods and children to school are now ecologically done in Africa with the creation of the Eco-bike. The bike is eco-friendly not being it is a bike but because of the various eco-friendly aspects it has.
Plastic recycled results into various products but I never think of a bike. FRII is a bike made of recycled plastic designed by Dror Peleg. It uses injection-molding technology and requires less labor compared to the traditional metal bikes that we are using at present. The Frii is a speed city bike that surely is a comfortable transportation means for daily use. It will save us lotsa money for gas or fare is you used to commute on public transport. Not just that, biking is obviously a zero emission thus is safe for the environment, and the look? It's funky enough to be on our busy streets.
Bike or bicycle is obviously a sustainable transportation solution every time anytime and anywhere. We normally see bikes or bicycles in two wheels but the Potenza made a difference through it four huge wheels creating a look similar to classic car designs. What made this design different to the traditional bikes we known and the common cars is the hybrid technology the designer had applied to it. This bike design has the ability to store the energy produced in pedaling and when the driver is tired enough to pedal, he or she can make use of the energy stored and reach the destination with ease.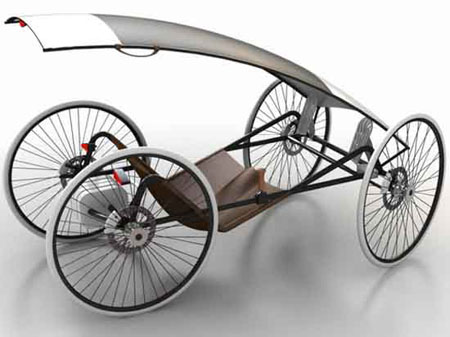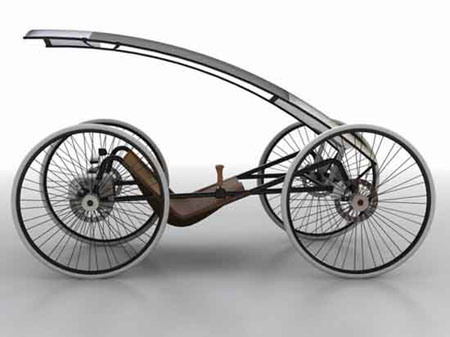 Biking has been a long time known zero-emission transportation tool. Today, we rarely see people on their classic bicycle designs for transportation purposes. People with bikes nowadays are aimed to satisfy their sports adventure desire, cycling or mountain biking. The Boxcycles is a classic earth-friendly bike but with an uncompromised quality. The Boxcycles will allow you to take your child to the park, market, and wherever you want in a safe manner with its e-coated alloy frame, front disc and rear coaster breaks and 9mm marine ply box with rain cover made of nylon and acrylic making you feel safe for your kid and the environment at all time. Other than you kids, you can put your stuffs in the box when biking to your destination making it your eco-friendly wagon and enjoy comfortable travel whilst feeling guilt-free when talking about carbon emission. Instead, feel great about doing something good for the environment and to your fellowmen's health.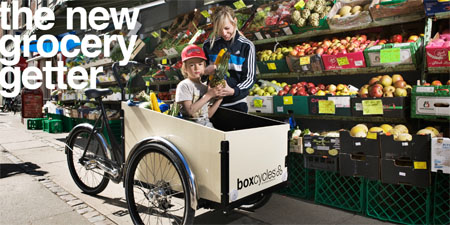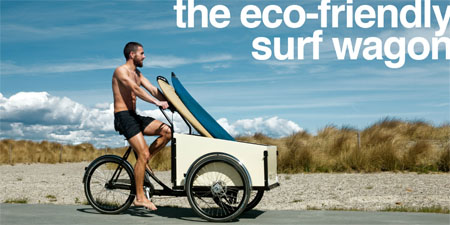 As we outgrown our bicycles or as their life has ended, we intend to discard every single part of it not knowing that some parts can be recycled just like the Ride a bench by Jeremy Petrus the make use of bike seats. The bench's seat and backrest are made of bike seats creating a unique and catchy look among any other bench that you may see along the way. The bench looks comfortable enough though, however, I wonder if this will not hurt you when seated on an extended period. Other than that, the bench looks awesome enough to be your furniture while grabbing the attention of your guests.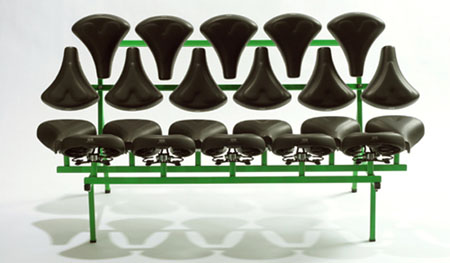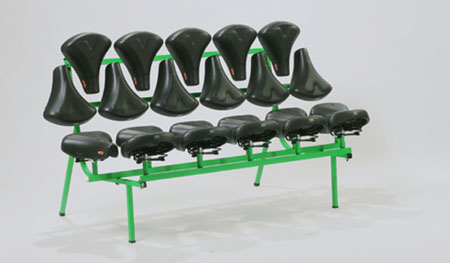 Biking is already enough to proof that we have done a part in saving the environment. Storing our bikes in a responsible way is definitely way beyond and is truly admirable. The Bike Hanger by Manifesto Architecture is a bike storage design that will be installed in building walls in Seoul. As the name suggests, the Bike Hanger will hold your bikes hanging and has the ability to hold 20 to 36 bicycles. This design is shortlisted for Seoul International Design Competition: Design for All as well as for Seoul Cycle Design Competition 2010. Other green features that this design has is the use of recycled materials like the recycled plastic for its canopy.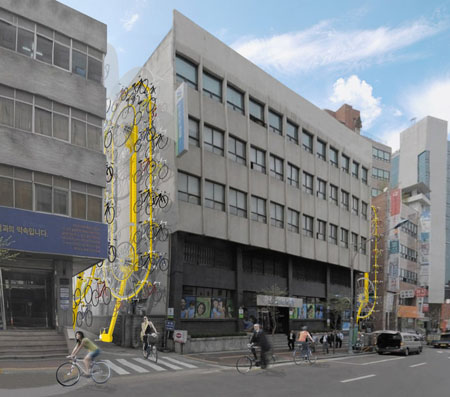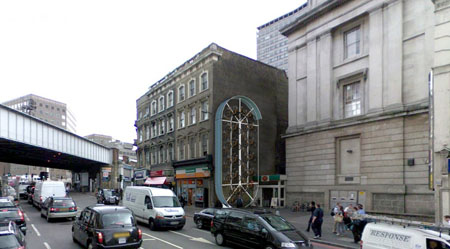 Biking or cycling is definitely ideal to boost our immune system and keep ourselves healthy. Aside from the fact that it can keep us healthy and strong, biking produces zero carbon emission, thus this act is also good for the environment. However, there are times that we need to relax ourselves for pedaling especially when we are tired while in the middle of the cycling event. Is it not the right time for us to have the hybrid bike?
About New Hungary Development Plan:
We build hybrid bikes.Our simple aim was to create the most sophisticated machine in this genre the world has ever seen. The numbers prove us: our flagship model, the Beast, has the greatest performance among e-bikes. 1500 Watts of power can accelerate this machine to a stunning 40 miles per hour and it can go as far as 75 miles with a single harge. Even off-road.
The M55 Beast represents state of the art in its every detail. The major parts are custom made by our seasoned engineers, utilizing technologies and materials used in the Formula One and electric supersportcars like Titanium, carbon fiber, CNC machining, brushless motor mechanism just to mention a few.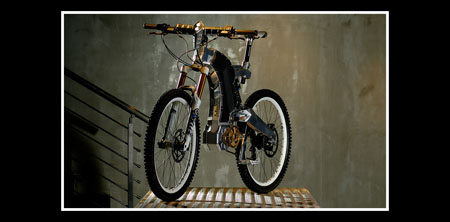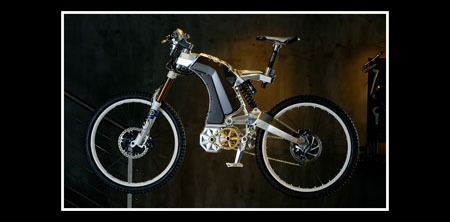 Our Recommended Partners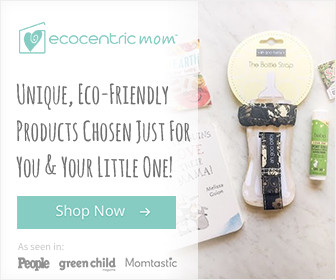 Advertise with us
Archives