Browsing articles in "Solar Energy"
Another concept of an eco friendly car is now about to hit the road. Some thinks it would be impossible to come into reality however many are excited to see it coming. Aside from in futuristic evolution of design, the Peugeot Shoo also has a solar roof to collect sun rays converting it into a useful energy for the car's use making it an eco-friendly one. With the features mentioned above, who would ever want to ignore it once starting to hit the road? The look alone is hard to ignore, what more if people will know that it is a zero-emission car.
Energy will never be a problem anymore with the new Sun Table. Place the sun table outside during the day to have it charged, and use it during the night. Perfect for your laptops, cellphones, lights, radios, water purifiers and more. You do not have to worry about the table in different weather condition because, it s designed for weather-resistant and ease of use, and all the electronics are designed for outdoor use. The table is designed for sustainability. Aside from that, it is also is a non-polluting source of energy and can be disassembled for recycling. A charged battery of the table is capable to power a laptop of more than four hours.
It's a big investment of change for IKEA, when they announced their plan of investing $77 million for their GreenTech energy fund for their goal of producing solar panels, efficiency meters, and energy efficient lightning. IKEA may spend a large amount of money however; the contribution they can bring to the society is priceless. They bring a permanent solution to our nature's problem in gas emission. Its so overwhelming to hear that mostly of the people today are very much aware of the situation that we are currently experiencing and almost all of us are now cooperating in fighting it. Let us all support projects as what IKEA had.
As far as big-box retailers go, it's hard to dispute the sphere of influence that IKEA casts over the world market. Striking a golden balance between quality and affordability has allowed the furniture giant to build an extensive network of 270 stores in 35 countries, attracting half a billion customers every year. IKEA's recent investment is exciting because it stands to mobilize these massive distribution channels towards the proliferation of green technology.
IKEA's GreenTech fund was established eight months ago and is looking to invest in up to ten startups over the next five years. These investments will focus in five key areas: solar panels, alternative light sources, product materials, energy efficiency, and water saving and purification. IKEA hopes to bring its first wave of green tech products to market within three to four years.
via CleanTechGroup and Inhabitat
It is now time for the women to be techie and earth friendly at the same time without sacrificing its sense of getting fashionable. This sexy solar bag for women has mini solar panels that will collect sunlight and transforms it into a usable energy for your daily gadgets use. If you are not yet aware, this solar handbag can charge of up to five gadgets and devices. Having this useful and fashionable bag will now eliminate the need of rushing to the charging stations just to charge up our electronic gadgets. All you have to do is just continue your fun under the sun and the solar handbag will take charge of your gadget's charging needs.
This high-tech bag's outer surface is covered with solar panels that absorb the sun's rays and create electricity used for powering everyday gadgets.
But you won't need to leave the bag sat on a Starbuck's table whilst you charge your iPod, because a USB port protrudes through the bag's lining that allows you to plug-in and charge-up your gadget whilst it's inside the bag.
Power Purse was designed by US student Joe Hynek, aged 29. He told the Daily Mail that the bag takes about two hours to charge a mobile phone – provided it's sunny outside, of course.
"The shape of it is designed so it can sit on a windowsill and charge while you're at work," he said. "My goal is to use solar cells in a way that's unobtrusive to fashion while making something useful".
The Power Purse is expected to be available in the UK by December, priced at around £150 (€180/$300).
via Hardwaresphere and RegHardware
We all know that air conditioners are one of the top contributors to our green house gases and the ones with the largest electricity load on our homes. This will never be a problem for us anymore because GreenCore Air releases a new product called the gc102000 solar air that has the ability to heat and cool 600 square feet rooms. A solar air conditioner has two models, which is the fixed version and the portable one, this amazing air conditioner from GreenCore can operate from a 170-watt solar panel. When using the GreenCore air conditioners, you will save not only yourself from high power cost, but also you will contribute a lot in saving mother earth.
Source : GreenCoreAir via GoGreenSolar
The Corona solar light has a photovoltaic cell that will transform sunlight into energy during the day. This cute and attractive light can easily installed and disassembled anytime, because it does not use any screw whatsoever. The light's LED will automatically start to glow as the sun started to set. You can simply set it to the ground, install it on your walls, or simply put it in your tabletop. Save from you energy consumption and be earth friendly by using the corona solar powered outdoor lighting system. It's not just fashionable but also an earth friendly one. Will definitely own one if I got a chance of having them.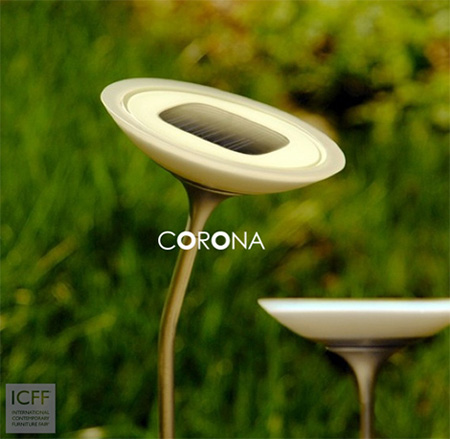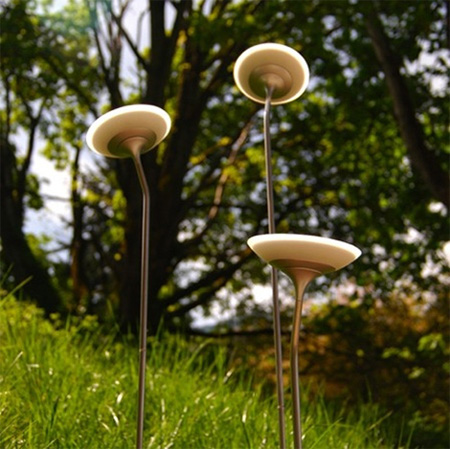 As part of Siemens's aim to produce an eco-friendly cordless telephone designs, designers from Formwelt Studio has created the Gigaset Eco Visions, Leaf, and Solar designs that are made of recyclable raw materials, like the eco –plastic and liquid wood. These phones are using solar energy as their source of power. The Leaf model has a unique green design reminiscent to a leaf during spring. On the other hand, the Solar model uses all-over solar cells to sustain its energy supply. These models from Siemens really will answer our current issue with global warming and all the stuff. I will definitely purchase one for me when these products will be available in the market.
The BigBelly is a trash receptacle that is totally solar powered. The BigBelly can take up as much space as the normal trash receptacle but can accommodate up to five times more than the normal receptacle. This feature will lessen the pick-up interval of the waste collection truck and will eventually help lessen green house gas emission. However, too much amount of wastes may cause some foul odors and will eventually cause some air pollution. But if something can be done to avoid the spread of foul odor, then the BigBelly is top notch. Perfect for school campuses and public places.
Various solar bags has been out in the market for quite a while already but none of them is made of recycled materials. The Sakku Solar Bags has made a difference from them all; it is made from recycled materials that made these bags an earth friendly twice the time being solar powered and made from recycled materials. What makes these bags less favorable is that, at the moment, it is only available in the UK. Since the bag is made of used old sails, each of them is individually stamped with the name of the lake or sea where the boat was located and used.
via Coolest Gadgets
It is amazing to hear that a product that will allow to charge up your laptop even when in use. And not just that, because the battery life of your laptop will be extended up to 6-10 hours. The product that made all these wonderful things possible is the apple juicz. Perfect for your Macbook, nacbook pro, and macbook air, the juicz has the capacity to give a total of 12 to 16 battery life. If your stock macbook air recharges for four hours with the use of an AC wall adapter, the juicz will only do it for three hours. The juicz has solar panels that will collect energy from the sun.
[ProductPage] via AlternativeConsumer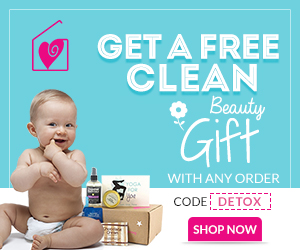 Our Recommended Partners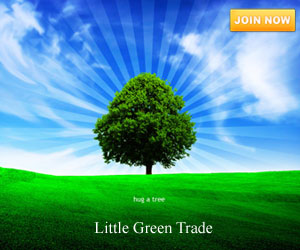 Advertise with us
Archives