Browsing articles tagged with " vertical garden"
With the continuous increase in numbers of high-rise buildings, skyscrapers and towers, finding a space to plant becomes a challenge and so products like Green Field Eco-Friendly Vertical Garden Wall Planter are now gaining attention to the public. Many people especially those plant lovers tend to enjoy the availability of these planters, as they can enjoy planting their favorite plants while taking advantage of the accessibility of the city.
This vertical wall planter from Greenfield will not only allow you to save some space but also will let you help reducing waste, another eco-friendly feature that you will surely love about this product.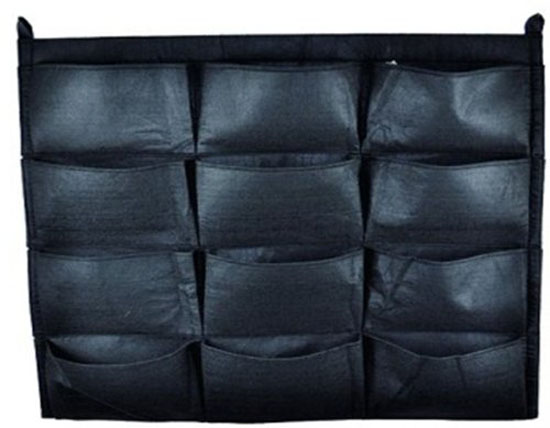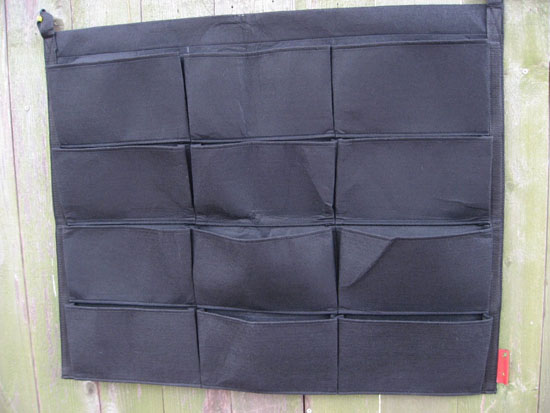 Recycling used containers has been known to many environmentalist for quite some time now and its popularity has grown bigger with the Safmarine Container Classroom as one of the proofs. This structure is an eco-friendly container classroom sponsored by Woolworths, Safmarine, and AfriSam. It is made of 12m container, recycled and turned into a classroom. Pupils who will benefit the said structure are Grade R pupils of Vissershok Primary School. These pupil are aged 5-6 and are children of those farm workers and those underprivileged communities near the Du Noon Township.
The container classroom project is built with a limited budget and so it is designed to maximize space but with the important elements including the learning areas, gathering area, play area, and the growing area.
If you think that vertical gardens can only make your façade look cool and beautiful, it is now time for you to know more that your vertical garden can do. As many of us know, vertical gardens serve as a building's insulation tool aside from it being a landscape tool. CARA DE PLANTA, which means Plant Face, is a modular vertical garden that allows users to have it installed in ways of their choice because of its textile-based system. Through its natural air pruning processing, the CARA DE PLANTA allows roots to grow healthy without the worried feeling of root space shortage. As a modular gardening system, it will allow users to covers areas of all sizes.
With the continuous growth of the population, our woods are getting smaller each day to cater the home needs of our residents and his only means that there will be less plants already that produces fresh air especially in crowded cities that are full with huge and tall buildings. The Indoor Vertical Garden by Paisajismo Urbano will fill in the fresh air that we lost because of erecting those hi-rise buildings. What is best about this indoor vertical garden is that, it has the ability to bring fresh air inside the building, wherein both employees and visitors alike will enjoy its splendor. Plants included in the vertical garden are carefully chosen to fix CO2 and keep out the pollutants inside the office.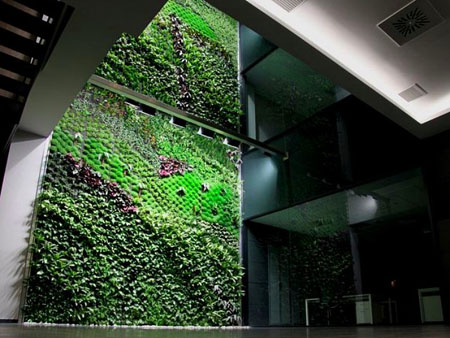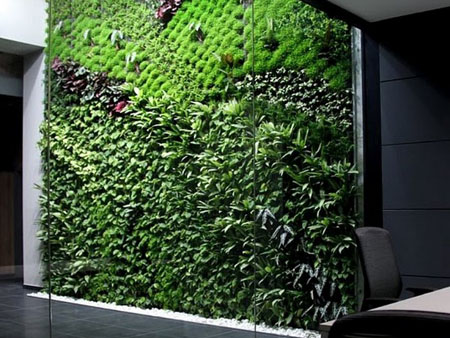 With huge structures and skyscrapers that are installed in many of the world's major cities today, lack of fresh air has becoming a problem. Good thing, designers and architects are already dealing with the problem and various vertical gardens and farms were born. The WORKac is just another addition to the sustainable structures built in the city. It comes with a series of stepped terraces wherein farmer's housing and farms are found. It also comes with a small golf-course and does allow in-soil growing. The best part of this vertical garden is that, farmer's market and public space are just located below the structure. Supporting the WORKac are sculpture-structures holding the vertical farm up.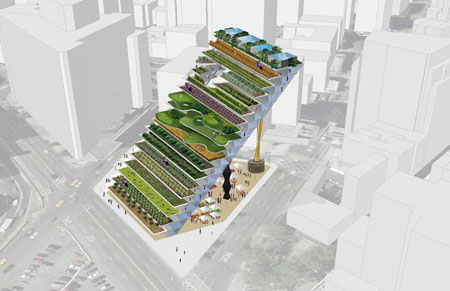 Source: WORKac
Plants generally cleanse the air naturally and with the aim to have fresh air inside a home or structure; people normally set a vertical garden, which is obviously a hard thing to do. Today with the help of architect Emilio Llobat from Maqla Architects, Azahar Energy, and Ceracasa's Lifewall, a modular vertical garden, having a vertical garden has never been easy. Each tile of the wall measures 1 square meter and has the ability to accommodate enough number of plants. Aside from the plants, the lifewall's tiles also has the ability to enhance the air quality because it works in union the Bionictile, a porcelain tile that take advantage of the sun's UV rays in breaking down the air's nitrous oxide. When the two tiles work together, the Bionictile turns NOX into a fertilizer, which then the other tiles with the plants that increases the air quality of its surroundings do use.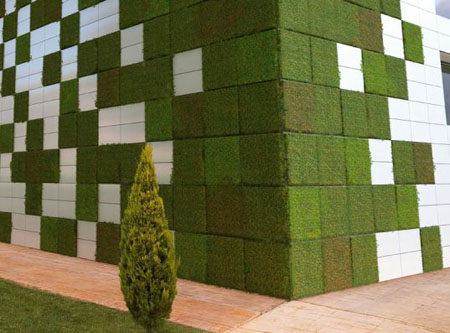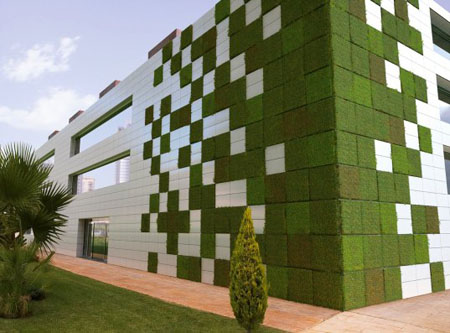 Source: Ceracasa via Inhabitat
With the aim to reduce noise pollution that the machines inside the plant cube in Getafe, Spain are producing, a vertical garden is made. Designed by a team of talented individuals from Paisajismo Urbano (Uran Landscape), this one of a kind vertical garden has an irrigation system that has the ability to perform automatic checks and performs various tasks like self-cleaning, fertilizing, and SMS sending the moment an anomaly is detected. The gardens approximately 2,500 plants are planted on a 128 square meter area, thus creating a 128 square meters of vegetation. With the vertical garden, the noise pollution has been reduced and the oxygen required by 128 people for a year is being produced.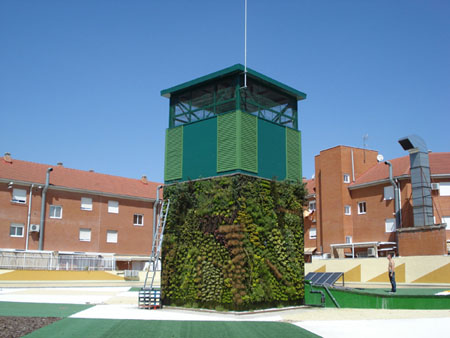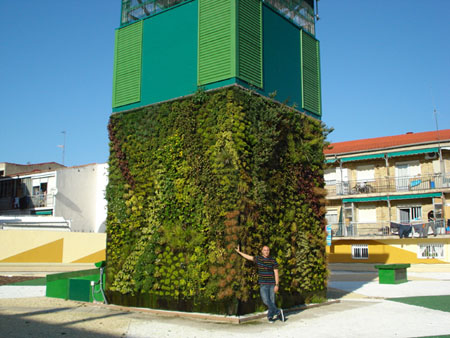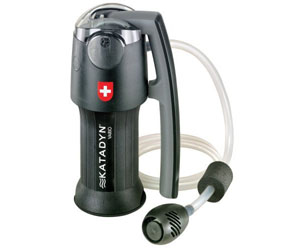 Our Recommended Partners
Advertise with us
Archives