Browsing articles tagged with " publication source"
Designed by Filipino industrial designer Stephen Reon Francisco, the Smart Garden Cart is a perfect tool to make gardening a lot easier. The cart is designed ergonomically for your hand to be extra comfortable with it. Aside from the ergonomic design, the cart is also extremely lightweight but durable enough to carry your heavy gardening tools, equipments, soils and other garden materials and tools. It is not only the handle, which is redesigned in this product but also the form and uses of the cart. One cart can mean a lot to you. It has various functions that you will definitely appreciate and most of all; it can help you save some amount of money.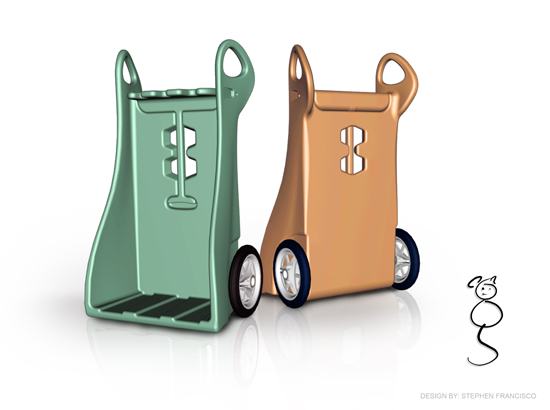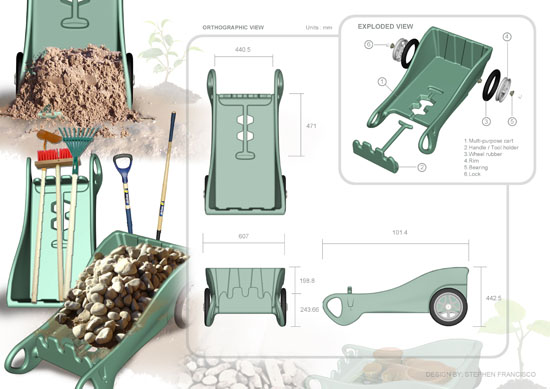 The Motorola ECO Packaging will now limit the number of old cell phones stocked in drawers unused. Since new phone models are coming out continuously, this resulted for obsolete cellphones to be stocked in drawers unused.
We would like to share with you all another great eco-friendly creation by Victor Vetterlein called the 1×1 Desk Lamp. This one of a kind desk lamp is made of recycled woods sourced from factory wastes.
We trash items because we find them useful no more but the re-case eco-friendly iPhone case will give your trashes a new life. If you think these trashes are not anymore useful, think again because many designers today are aiming to give these trashes a new life and make it a useful item again, thus reducing the growth of landfills. [Click here to get details information about Re-Case iPhone Case]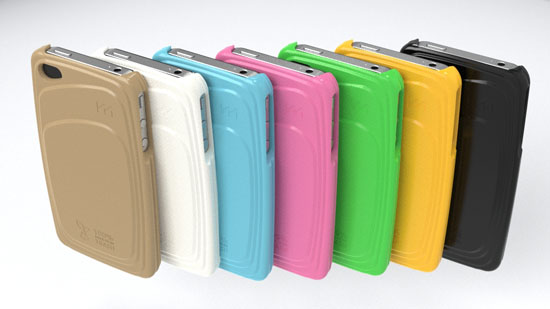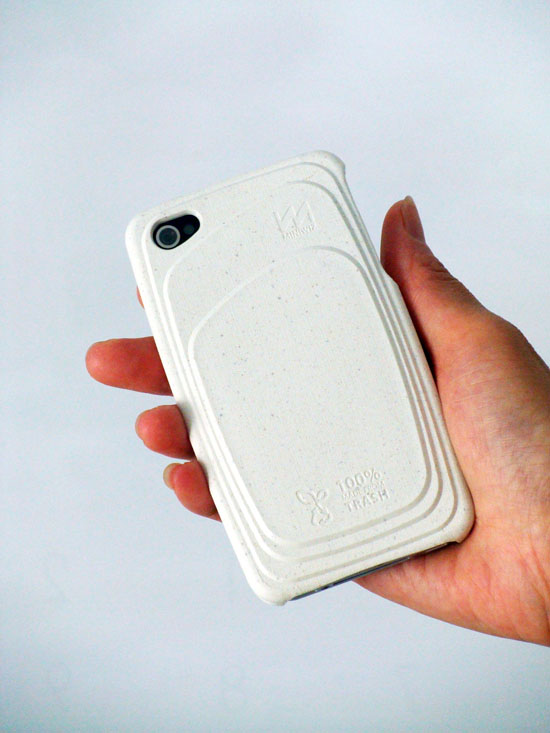 Works of art bring colors to our world and these works, are now one of the sustainable tool to help save the environment in the form of eco-friendly artworks like the Golzadart.
When building a home in an uphill, an immediate reaction of being far from civilization would be automatic unless you have the Eagle Nest Hut. Wonder why? Well, the Eagle Nest Hut is an Alpine hut that can be install even on top of the hill and residents don't need to worry about electricity because the Eagle Nest Hut is powered by several wind turbines.
Being fashionable does not necessarily mean to own each product to be fashionable like buying two sunglasses for two different purposes, which is not the case if you have the Dual Color Sun Glasses. With the aim to let people enjoy the extreme hot sun in China, designer brand Y Town has come up with a sustainable sunglasses that can serve two purposes. The dual color sunglasses come in reflective brown and silver glasses for driving and outdoor adventure respectively.
Our Recommended Partners
Advertise with us
Archives