Browsing articles tagged with " picnic basket"
It is nice to feel the closeness with nature especially if you feel like you are helping in preserving it with the help of eco-friendly products similar to Eco Picnic Cooler. This picnic cooler will make your outdoor adventure a fun filled and environmentally safe one. As its name suggests, the product will keep your foods fresh and cool even when in the most remote area of your adventure place.
There will be no more mixing of foods and drinks when you go out camping or when just having a simple outdoor adventure with family and friends, because, unlike those traditional coolers, this cooler from Picnic at Ascot has divided cooler that keeps foods separated from drinks. The cooler is a fully equipped one and is ideal for four campers. It has a removable wheeled cart making it easier for you to carry while looking for the best picnic area for you to enjoy. It also has a panel lid that gives you easy access to your drinks. The cooler can be used with ice if you want to extend the coolness of your foods and drinks. Thanks for it being leak proof.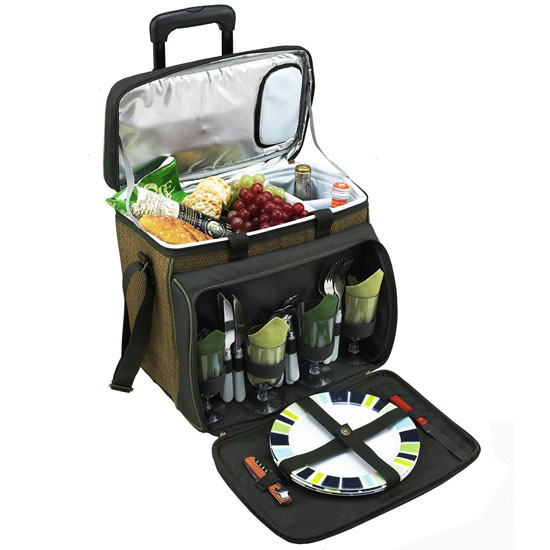 Having a picnic once in a while is a great way to distress and relax especially when done with care to the environment using an eco-friendly Eco-Picnic Basket for Two. This lovely and stylish picnic basket has various eco-friendly features including the 100% all-natural and renewable materials used in the production. In addition, the basket is also hand-woven, producing zero carbon emission, which is essential in keeping the environment safe and clean.
Other than the carbon-free manufacturing process and 100% all-natural materials used, the basket also has the insulated lining made of chemical free cotton and dye. In addition to the eco-friendly features, the basket also contains all the important things you need for your outdoor meal and adventure. Inside the basket, include two sets of dinnerware, plates, and utensils made of bamboo. The basket also has two glasses made of recycled glass, two embroidered napkins made of organic cotton, and a cutting board made of bamboo and cheese knife. The basket has the dimension of 15 inches in width by 11 inches in depth and 13 inches in height. This measurement may vary though because of it being a handmade product. [Click here to get more details on Eco Picnic Basket for Two]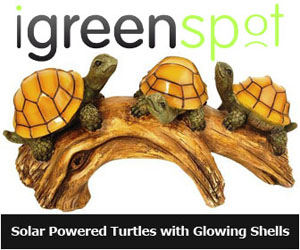 Our Recommended Partners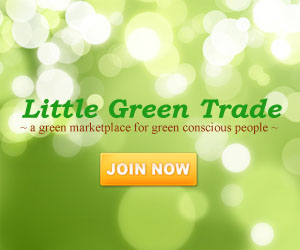 Advertise with us
Archives