Browsing articles tagged with " love seat"
Eco-friendly furniture and stylish design come along with Wordy Double Seater love seat. This one uniquely designed seater has the slik-screened designs printed on the soft cotton denim of your choice. Designs printed are quotes from famous leaders and innovators of the world, which creates an idea of fun reading while enjoying the soft cushion of the Wordy Double Seater. Aside from the elegance it has, the Wordy Double Seater is also an eco-friendly chair to have. Madammes of Voici! Are the ones printing the quote to the fabric upholstery and each piece of the Wordy Double Seater is handmade my local artisans, thus manufactured with zero carbon emission produed.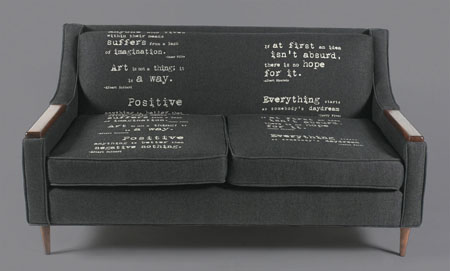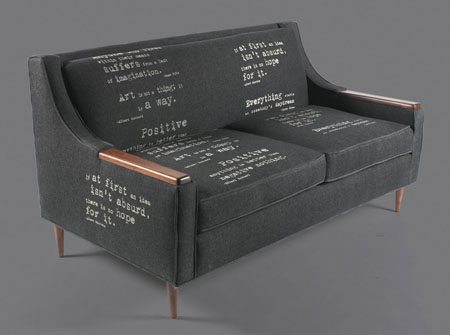 Our cars contribute big time to carbon emission and our refrigerators do the same. However, have you ever imagined that these earth-harming things can also be a tool in saving the environment? If you are wondering how this happens, then the Fridgecouch will show you. As the name suggests, the Fridgecouch is made of old fridge and car seat. After some artistic touch by a talented hand, the then destructive and earth threatening fridge and car become an eye-catching and earth-friendly home furniture. Looking at the photos, the couch looks comfortable enough for lounging or sitting together with your significant other as this will surely be your attractive love seat at home.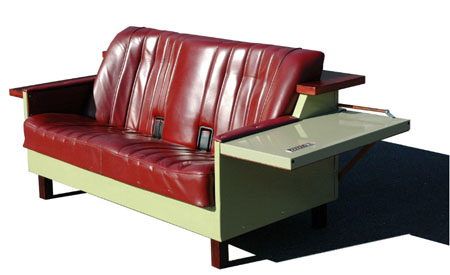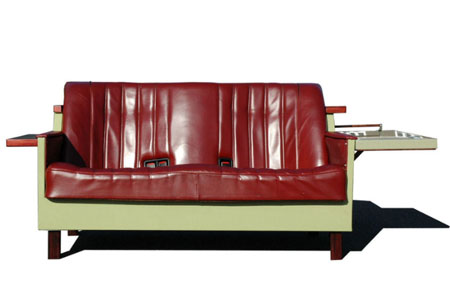 Our Recommended Partners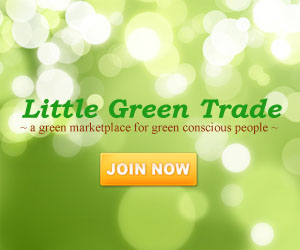 Advertise with us
Archives