Browsing articles tagged with " lithium ion battery"
Volvo Car Corporation will present the Volvo XC60 Plug-in Hybrid Concept Car at the 2012 North American International Auto Car Show in Detroit. Being a hybrid car, it is expected to be economical but with a powerful high-performance and has an excellent design. Deciding which power to use is dead easy for the user because, with just a touch of a button, user can choose between high-performance gasoline engine and the electric powered motor.
As an economical and high-performance car rolled into one, the Volvo XC60 Plug-in Hybrid Concept Car will let you make green progress while on the road without compromising any of the properties a luxury car owner has to enjoy.
We have featured different solar powered boats here in iGreenSpot numerous times and today, it's time for the world's largest solar powered boat, Turanor to shine.
Driving with care to the environment needs not to be traditional and pedal powered. The Pugeot EX1 is a sports car concept that is electric power. With this car concept, drivers can now drive luxuriously without feeling guilty of producing too much carbon emission. Aside from being an eco-friendly car, the Pugeot EX1 also comes with a sleek and luxurious design where one can surely be proud off the moment the step on the accelerator. A 30KWh lithium-ion battery pack juices up the EX1's two electric motors place in the car's front and rear part that provides power to the car.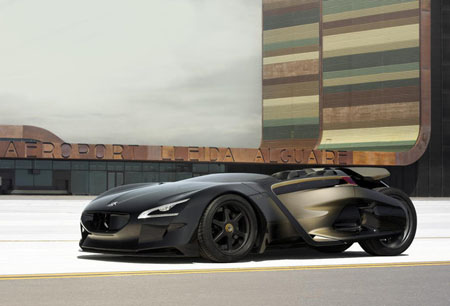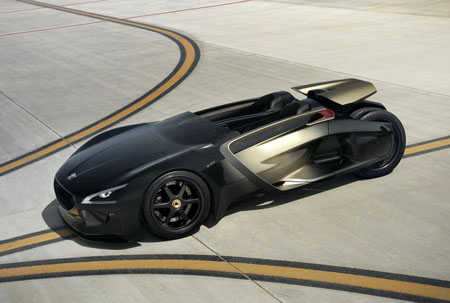 Biking is one of the most eco-friendly means of transportation. They produce zero emission and uses no electricity at all in order to function. Today, another industrial designer Yuji Fujimura has just created an eco-friendly Electric Bike concept on its version 2 that will help us save the environment. This ver2 electric bike concept uses lithium-ion battery that powers the motor in order for the bike to be in a motorcycle mode. In addition to that, the bike's battery also has the ability to recharge any other gadgets like laptop, iPod, mobile phone and more that a user will place on its compartment located underneath the bike's seat.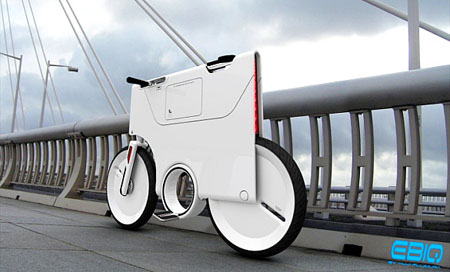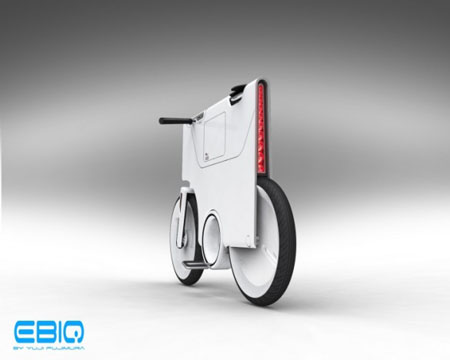 Save on energy using Sanyo's solar cell charger. Designed to charge eneloop batteries, it allows them to be used up to approximately 1,000 times. The solar energy charger will collect solar energy through its panel surface and will charge in the internal lithium-ion battery. After passing through the lithium-ion battery of the charger, it will now immediately be transferred to eneloop batteries or external electronic equipment using a USB terminal. Another great feature of this solar charger is that, the panel surface's angle can be changed to adjust according to the sun's position, which made it possible to gather energy anytime of the day.
via BusinessWeek
Altus Lumen's Tri-L Led light is a new generation of study light that is eco-friendly and has a modern design. A housing made of 85% recycled magnesium made this Led light lighter than aluminum that made it more portable. Another reason why people will definitely love this new Led light is its multi-purpose use. It can be used as a flashlight, study light, a book light, and a work light. This light is very easy to carry for it only measures 110 x 60 x 20 mm and can be folded and can easily fits in a pocket. It is very slim and its lithium-ion battery is rechargeable through its USB charges on thru a USB cable attached to a computer.
via MetaEfficient
Triac zero-emission vehicle designed by Green Vehicle is actually going to be available in the market rather than just stay as concept, This three wheeled vehicle is an electric vehicle that can achieve up to 80mph on the road, this vehicle goes on sale this summer. With $20,000, you can get your hand to this vehicle. It takes around 6 hours for its lithium-ion battery to recharge fully, and it comes with a regenerative braking system. Ready to take a ride?
Designer : GreenVehicle via Inhabitat
Every gadgets on the market today require energy or power to make it work. The challenge of this design is to find a way to harness this energy. ReCycle targets the wasted energy that is generated while riding a bicycle and empowers consumers to not only consume, but produce. Kinetic energy produced while biking creates an electric charge which charges a lithium ion battery. This battery can be removed and used to power a variety of electronics.
The battery is inserted into the charging unit and captures the kinetic energy (normal movements) created while riding a bike. There are minimal amount of mechanical fasteners to allow for each assembly or access to the internal components.
Any electronics that need to be charged or powered can be plugged directly into the battery. The simple aluminum construction allows for easy access to the internal components for repair or upgrade
Designer : Evan Grant
Our Recommended Partners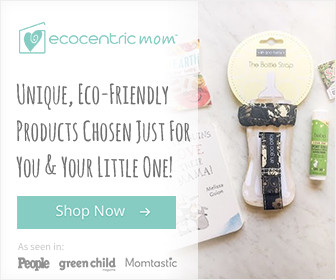 Advertise with us
Archives