Browsing articles tagged with " garbage"
Newspapers and magazines are one of the things that get old fast and destined to garbage almost in an instant unless, you have the Square Mirror Made From Recycled Magazine. As its name suggest, the mirror has the frame made of recycled magazine. Meaning, your magazine will have a new life instead of being tossed up to trash and adds up to the mountains of garbage we already have. [Click Here to get more details about Square Mirror Made From Recycled Magazine]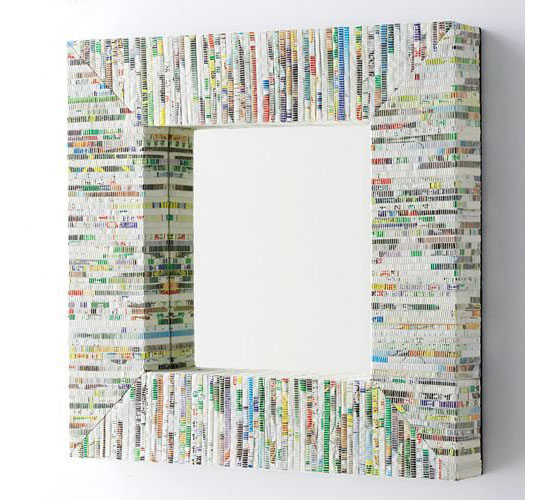 A fun toy needs not to be expensive and made of first hand materials by known toy brand. It can be made out of garbage or empty containers like the Bottle Boat from Floris Hovers that is made from empty shampoo bottles. With some other tools like sail and the like, a toy boat is made. This toy surely will create a fun and memorable bathing moments to you little ones without spending so much money while keeping the environment safe at the same time, as it surely will allow parents to give their child fun toys without buying new ones and reduce landfills as parents recycle their empty shampoo bottles.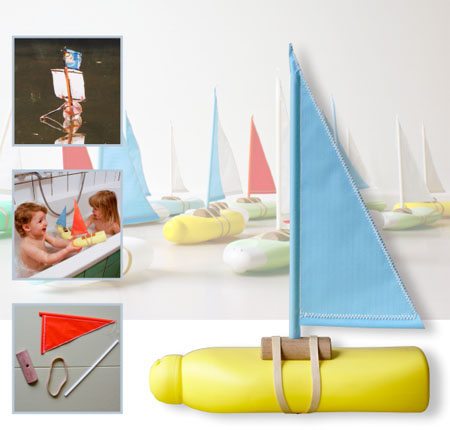 Source: Floris Hovers
The use of PET bottles is now common to beverage manufacturers and the moment these PET bottles are emptied, these are generally destined to our landfills, which are obvious not favorable to the environment. However, many of the designers nowadays are now into designing things that make use of our garbage and the creation of the Bubble Chandelier is one of the examples. Designed by Shaun Kasperbauer, the Bubble Chandlier makes use of empty 2L PET bottles creating a bubble like effect of the chandelier. With this product, landfills will surely be minimized dramatically while enjoying the elegance of the lamp, as it completes our home interior design.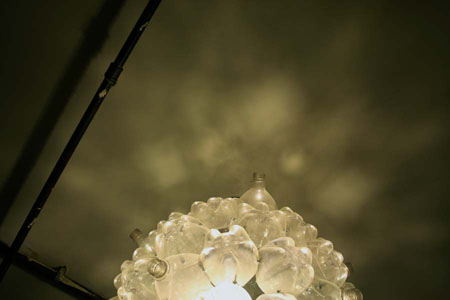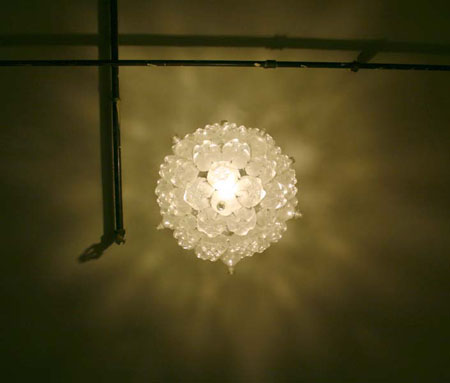 Metro cards are occasionally replaced. It can be due to torn cards or new graphics design. By doing this, definitely those old cards will be discarded and thrown in our garbage and eventually to our landfills. Out of this suppose to be a scrap item, Steve Shaheen was able to created an innovative approach that make use of old metro cards. He was able to create a stylish furniture piece, a chair indeed and called it Metrobench. The seating solution is made of 5,000 metro cards, New York City metro cards to be exact. The product is definitely a great tool to help reduce landfill.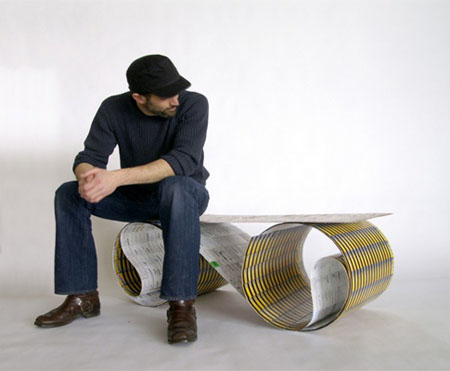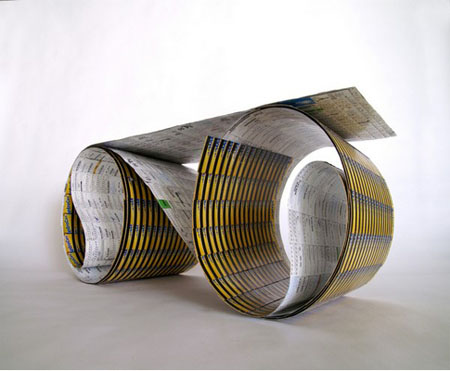 We categorize a certain product eco-friendly accordingly. A certain product can be made of recycled items, used materials that are sustainably sourced, or are manufactured with zero carbon emission. The Kola chir by Mikko Laakkonen, a Finnish designer is an eco-friendly chair not because it uses recycled materials or manufactured with zero carbon emission, but because it is a recyclable piece of furniture. Being a recyclable item, adding garbage to our landfills will be minimized and hopefully soon will be totally eliminated. In addition, the chair looks elegant enough to be on homes with different interiors. However, I find the low backrest uncomfortable when seating in longer period.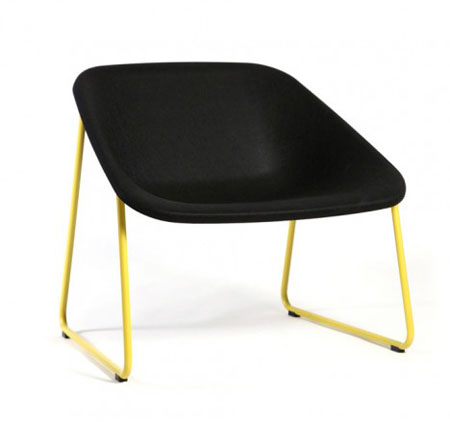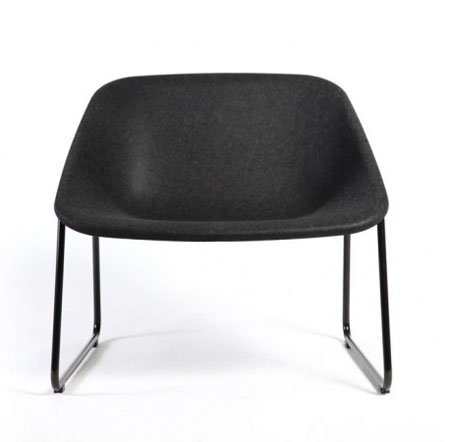 Recycling has always been a top-selling eco-friendly activity. Everybody can do it without spending a penny. On the other hand, if you are not into recycling but wanted to do your share in keeping the environment safe and clean, patronizing those eco-friendly products can be a very good option. The Eco-Tool by designer Warissara Muangsaen is a friendly tool made of 100 percent recycled stainless steel. Even though you bought the item brand new, you are sure enough that you have contributed to the environment, for the product uses recycled items from broken fork to used car to old garbage and more.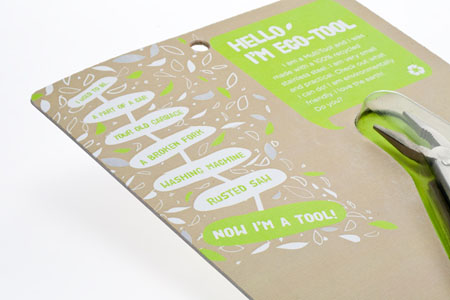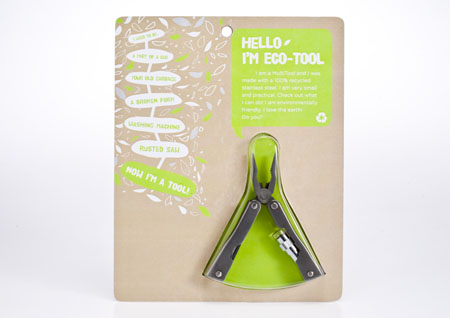 Eco-friendly people will be very happy with the new creation from Tupperware. It is called as the Tupperware Composter designed by Ken Jasinski. Composting with the Tupper Ware Composter is very easy. All you have to do is to mix organic materials in a 1:5 ratio, add water until the pile is slightly moist, and turn it occasionally for fast decomposition. In this way, we don't need to throw our garbage to the mountains of landfills we have. Thus, we do lessen those mountains of landfill while saving the environment at the same time in a classy and stylish way. Thanks to the Tupperware Composter.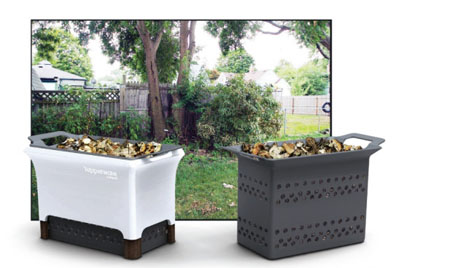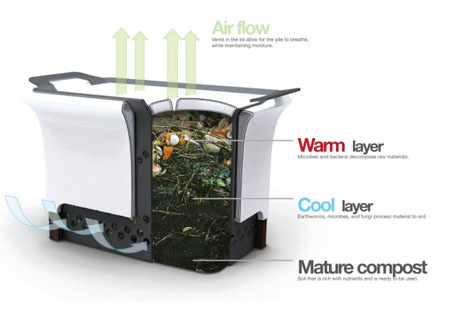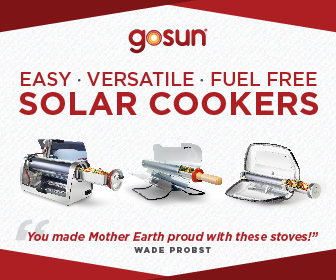 Our Recommended Partners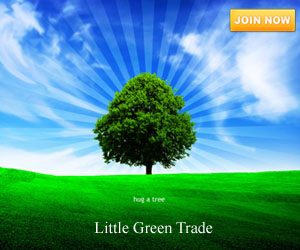 Advertise with us
Archives