Browsing articles tagged with " garbage trucks"
Generally, we are not aware that compressing our garbage can cause a minimized plastic usage and minimized pick-up frequency for garbage trucks, thus lesser carbon emission. Besides, we do not want to have contact with our garbage of course, for sanitary purposes. The Smash will help you keep your hands clean in compressing your garbage while serving as a tool in helping you save the environment. The Smash can has an accordion-like compactor lid with handle for you to push down the garbage easily. Aside from being eco-friendly, the smash can also has an attractive looks making it a nice clean décor in your kitchen.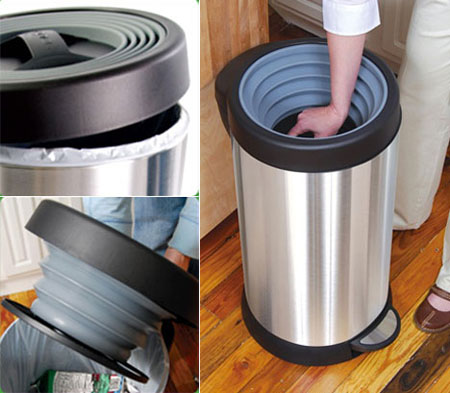 The BigBelly is a trash receptacle that is totally solar powered. The BigBelly can take up as much space as the normal trash receptacle but can accommodate up to five times more than the normal receptacle. This feature will lessen the pick-up interval of the waste collection truck and will eventually help lessen green house gas emission. However, too much amount of wastes may cause some foul odors and will eventually cause some air pollution. But if something can be done to avoid the spread of foul odor, then the BigBelly is top notch. Perfect for school campuses and public places.
Our Recommended Partners
Advertise with us
Archives