Browsing articles tagged with " Environment"
Having and enjoying life while keeping the environment safe is highly possible with Cardboard Towns by Country Cardboardia. With this fun and lovely concept, one can create and materialize places and enjoy touring around his or her cardboard town. Various city items like theaters, monuments, libraries, winding streets, exotic animals, and even dresses, all made of cardboard.
Using paper is one way of saving the environment and cutting it using Fiskars Bamboo Base Paper Trimmer is an added way of showing care to the environment. If you are looking for a sustainable tool to cut your fliers, handouts, invitations and the likes, this paper trimmer is ideal for you. [Click here for more information about Fiskars Bamboo Base Paper Trimmer]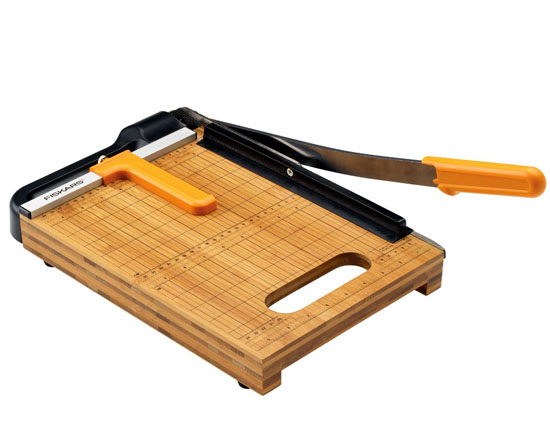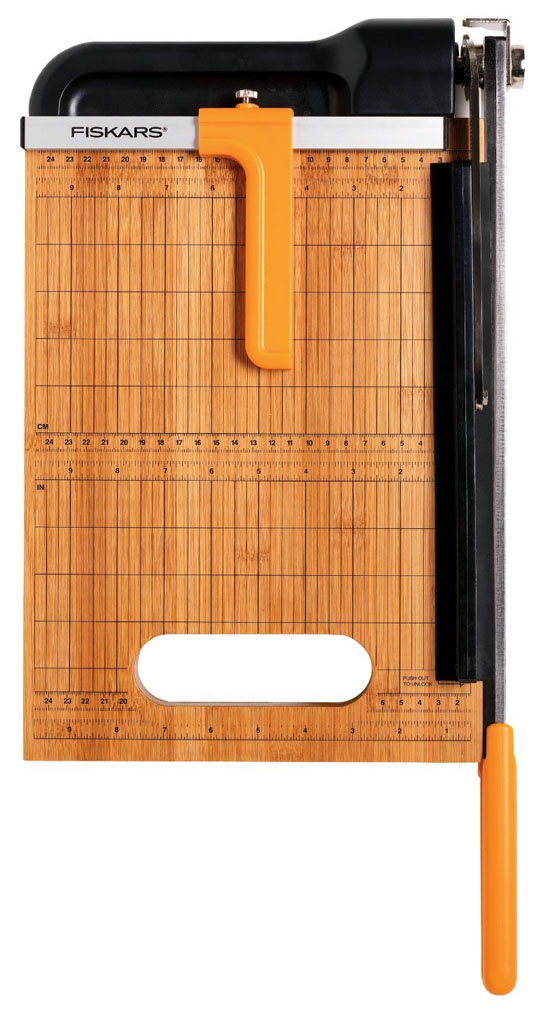 Having a picnic once in a while is a great way to distress and relax especially when done with care to the environment using an eco-friendly Eco-Picnic Basket for Two. This lovely and stylish picnic basket has various eco-friendly features including the 100% all-natural and renewable materials used in the production. In addition, the basket is also hand-woven, producing zero carbon emission, which is essential in keeping the environment safe and clean.
Other than the carbon-free manufacturing process and 100% all-natural materials used, the basket also has the insulated lining made of chemical free cotton and dye. In addition to the eco-friendly features, the basket also contains all the important things you need for your outdoor meal and adventure. Inside the basket, include two sets of dinnerware, plates, and utensils made of bamboo. The basket also has two glasses made of recycled glass, two embroidered napkins made of organic cotton, and a cutting board made of bamboo and cheese knife. The basket has the dimension of 15 inches in width by 11 inches in depth and 13 inches in height. This measurement may vary though because of it being a handmade product. [Click here to get more details on Eco Picnic Basket for Two]
Update: Huntington Reclaimed Wood Wall Clock is no longer available, but we have found similar products for you to browe, click here.
We are used to those flashy and fancy wall clocks but having an eco-friendly one similar to a Reclaimed Wood Wall Clock from Bambeco will definitely make you proud of telling time in an eco-friendly manner. Woods used in making the wall clocks are reclaimed from old buildings as well as boats. Each piece of the clock is unique from each other. Therefore, no two are the same, which is beneficial to those who love owning items that are unique in many aspects.
Outdoor adventure is fun as it takes you closer to nature and doing along with Sportsman Xtreme LED Lantern from Rayovas will not only bring us closer to nature but also it will help us save money and the environment. The outdoor lantern uses four watts LED lights that lasts up to 100,000 hours and don't need to be replaced, which is obviously a big savings to its users. The LED lights of the lamp can be adjusted to three modes according to your illumination needs.
The three modes options include high, low, and strobe. In addition, the LED lights are 300 lumens lights. When outdoor, you are sure enough that you won't lose this eco-friendly lantern because it has the red LED light that blinks every five seconds when the lantern is off making it easy for you to find the lantern if you feel like you have misplaced it. [Click here for more information about the Sportsman Xtreme LED Lantern]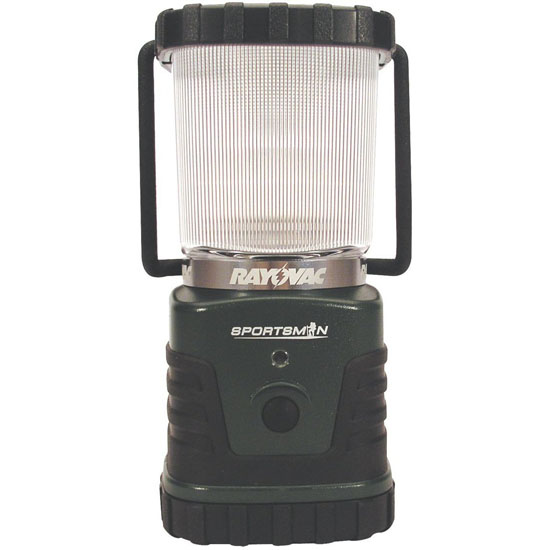 We all want to sleep worry free and Handy Living Wood Slat Bed Frame will help us achieve this goal. The bed frame will not only hold your bed comfortably but also it will let you help save the environment. You surely will sleep worry free thinking that you were able to help save mother earth as you sleep. The bed frame has various eco-friendly features that allow you to live the eco-friendly life every day and night. As its name suggests, the bed frame feature a wooden slats, which we all know that wood requires no harsh chemicals to grow. [Click here for more information about the Handy Living Wood Slat Bed Frame]

It is normal for us to carry our pets when on vacation, shopping, taking a short walk, etc. and Snoozer Eco-friendly Pet Carrier will help us keep our pet and the environment safe as we travel. The carrier has the zippered top opening made of mesh so you can easily view your pet anytime you want to. In addition, the zippered side opening which is made of mesh offers not only easy viewing but also for added ventilation offering comfort to your pet.
Aside from the fancy, stylish design the carrier has, you'll love the carrier because it's eco-friendly. Made of recycled jute fibers, this pet carrier helps you reduce waste as well as carbon emission. The multiple zippered pockets of the carrier give you enough room for your pet's essentials like foods, clothing, medicine, and the like. This will make traveling with your pet becomes more comfortable and easier. The carrier is sturdy enough to carry your pet of up to 12-pounds. If you used to travel by plane, you surely will love owning this bag because it is approved airline carry-on. However, to make sure you won't have any problem in the airport, it would be best that you check with your airline before traveling with your pet in this stylish carrier. [Click here for more information about Snoozer Eco-friendly Pet Carrier]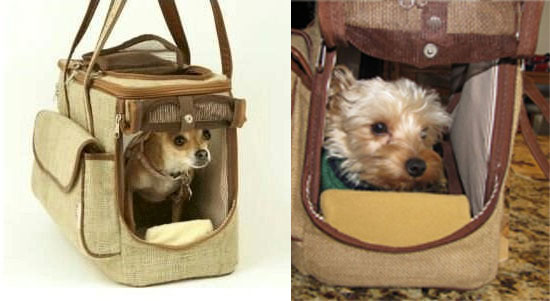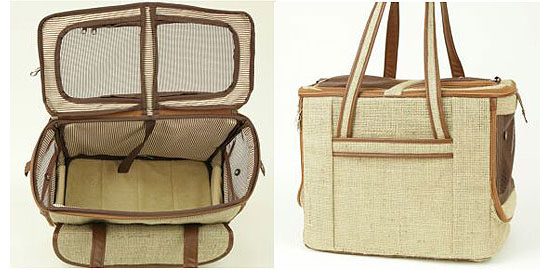 Children love to play, parents wants nothing but their kids' safety, and the Dwinguler Eco-friendly Kids Play Mat will not only keep the kids safe but also it will allow them play without the guilt of harming the environment. The play mat is manufactured using a baby-friendly material, it uses zero toxic materials including phthalate which make it not only baby safe but also an eco-friendly one.
Aside from the toxic-free materials used, the mat is also soft, elastic, and slip resistant. The mat has cushioning and embossing that protect the kids from getting hurt when having impacts on the ground. These features allow the parents to be worry free as their kids enjoy playing on the mat. [Click here for more info about the Dwinguler Kids Play Mat]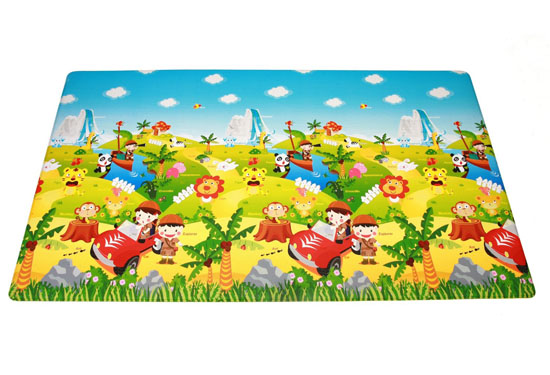 Let your kids learn about recycling and let them become aware of the environment at an early age with the help of the Green Toys Recycling Truck. The truck has the ability to sort bottles, cans, and paper, which will give them the idea of recycling.
Great features of the truck that your kids love include the side recycling chute, the recycling bed that tilts back and the rear door that closes and opens. This recycling toy truck is safe for your cute little one because it has no metal axles. It has the eco-friendly design that is tough and durable, meaning, you don't need to buy new set of toys more often. Aside from the fact that it teaches your kiddos how to be ece-friendly, the recycling truck itself is eco-friendly because it is made from recycled milk cartons. [Click here for more information about the Green Toys Recycling Truck]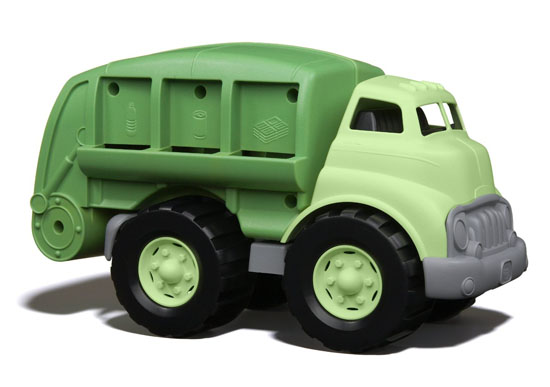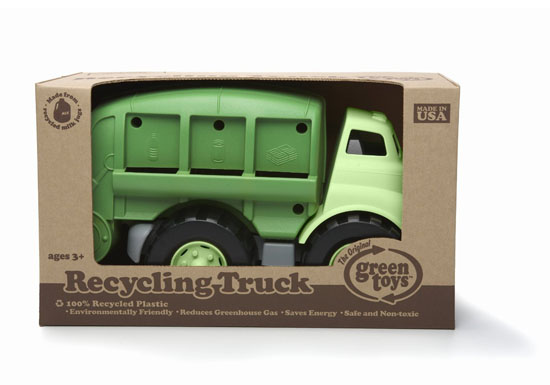 Bamboo is a known sustainable source of materials making it an eco-friendly material to use and the Totally Bamboo Congo Parquet Cutting Board has bamboo as its main material. This made the board a favorable product for environmentalist and to those who are into doing something good for the environment even in their own little way such as using products that are using sustainable materials.
The cutting board has the eye-catching parquet design that makes this board god enough to be set aside in your countertops along with your modern kitchen accessories or appliances. This can also be elegant enough to be on your table during special occasions if you need some useful, sturdy, and clean cutting board. [Click here for more info about the Totally Bamboo Congo Parquet Cutting Board]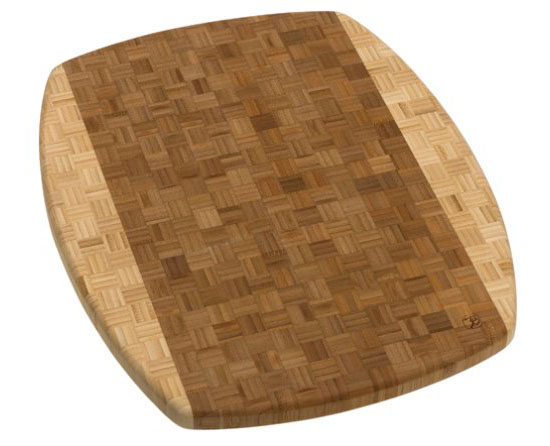 Our Recommended Partners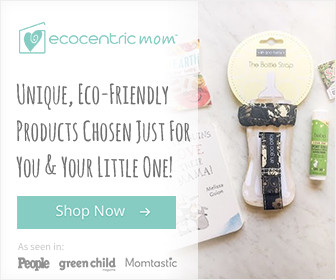 Advertise with us
Archives