Update: Huntington Reclaimed Wood Wall Clock is no longer available, but we have found similar products for you to browe, click here.
We are used to those flashy and fancy wall clocks but having an eco-friendly one similar to a Reclaimed Wood Wall Clock from Bambeco will definitely make you proud of telling time in an eco-friendly manner. Woods used in making the wall clocks are reclaimed from old buildings as well as boats. Each piece of the clock is unique from each other. Therefore, no two are the same, which is beneficial to those who love owning items that are unique in many aspects.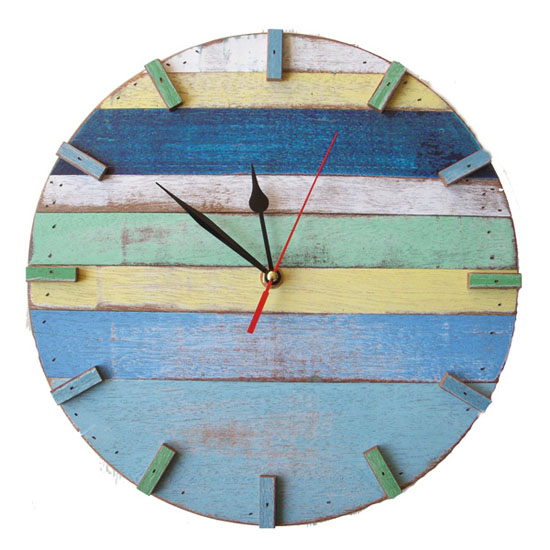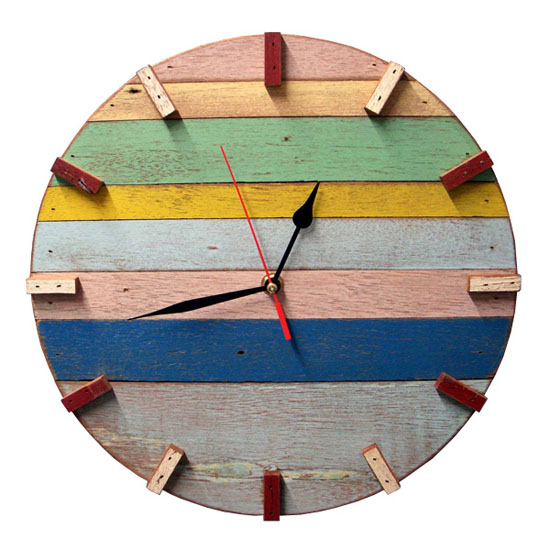 The clocks runs on batteries allowing you to have it hang anywhere in your house. Having a diameter of 12.5 inches, the clocks gain its unique looks from the reclaimed woods. Skilled workers manufacturing the clocks are talented enough in combining colors that match perfectly with each other creating a unique and eye-catching color theme.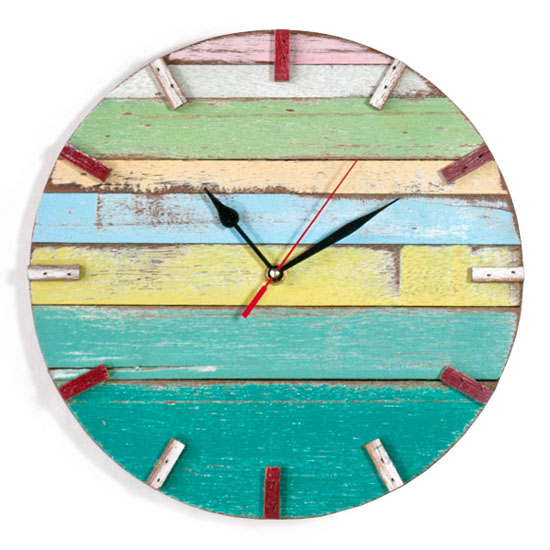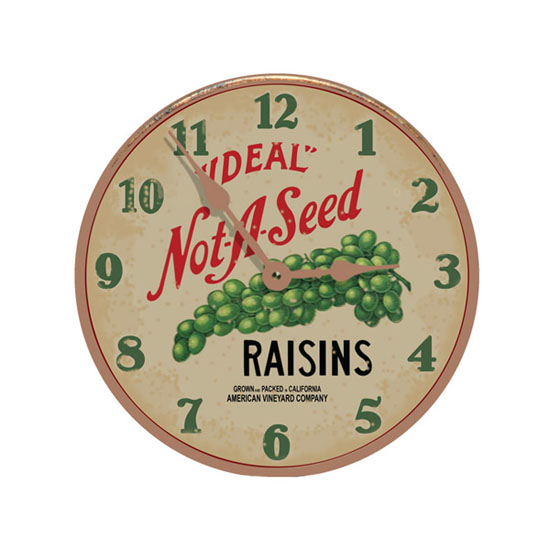 With this lovely clock creation, everyone are given the chance to help save the environment even on its simplest form. This will surely help reduce the growth of landfills and even help minimize the production of carbon emission, since there will be no more discarding or burning of old woods as building and boats reach the end of its useful life. In addition, the production of Reclaimed Wood Wall Clock will not only result into a unique and lovely wall clock but also will help you in keeping the environment safe every day.