Let your kids learn about recycling and let them become aware of the environment at an early age with the help of the Green Toys Recycling Truck. The truck has the ability to sort bottles, cans, and paper, which will give them the idea of recycling.
Great features of the truck that your kids love include the side recycling chute, the recycling bed that tilts back and the rear door that closes and opens. This recycling toy truck is safe for your cute little one because it has no metal axles. It has the eco-friendly design that is tough and durable, meaning, you don't need to buy new set of toys more often. Aside from the fact that it teaches your kiddos how to be ece-friendly, the recycling truck itself is eco-friendly because it is made from recycled milk cartons. [Click here for more information about the Green Toys Recycling Truck]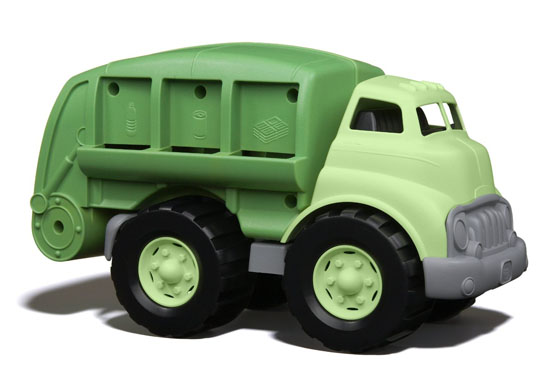 This toy truck is ideal for children 12 months and up and it measures 12 ½" L x 7 ¼" H. You don't need to worry about rust that could harm your angel because of the absence of metal axles that this eco-friendly toy truck has.
Ideal for both indoor and outdoor play, the Green Toys Recycling Truck is definitely the ideal toy for your kids and their playmates at all times and occasions. [Click here for more information about the Green Toys Recycling Truck]