Browsing articles tagged with " cardboard tubes"
Used pallets by cargo forwarders are discarded and thrown to landfills, which is not a good practice for the sake of the environment, but Pallet Couch by Piero Ceratti will surely make this practice stop. With the aim to save on furniture cost, the designer thought of creating his own couch for his balcony and ended up recycling a cargo pallet. He is aware of the crisis and has come up with a cheaper idea for furniture pieces. He shared his wonderful design to iGreenSpot and we are eager to share this affordable and eco-friendly creation to our readers too.
Looking at these cardboard tubes, I see architects, engineers, and architecture and engineering students. They are the ones I saw carrying these tubes on their back going to school or work. I never thought that are other uses of these cardboard tubes and the Chair and table made of these sustainable tubes simply amazes me. Aside from giving these tubes a new life instead of just simply tossing it to the curbside, the project also helps reduce waste and of course, save the environment from the drastic growth of landfills that will harm the environment and us in the future. These sustainably designed furniture pieces will surely look good in our modern homes.
We all wanted to do something to help save the environment and many of us from various designers to different consumers are into various ways to keep the environment safe from possible harm like the global warming that we are currently experiencing. The Cardboard Tubes office design by Suppose design office for Kazuin Ltd is just a mere example of eco-friendly designs. We all know the cardboard are an earth friendly material and presumably the tubes used are made of recycled cardboard for a lesser impact to the environment. The tubes create a wonderful cave like design allowing the office visitor to have a feeling of being connected with the environment.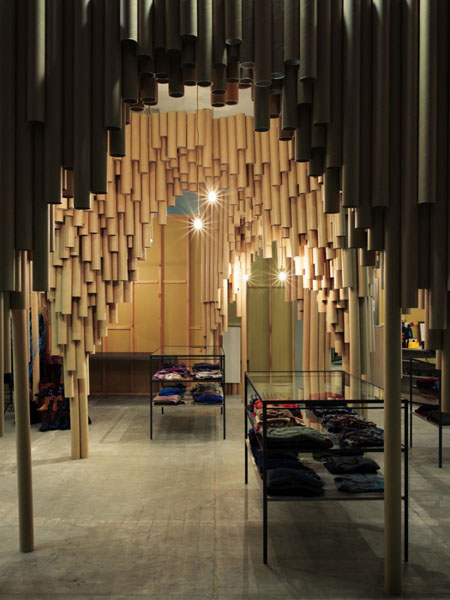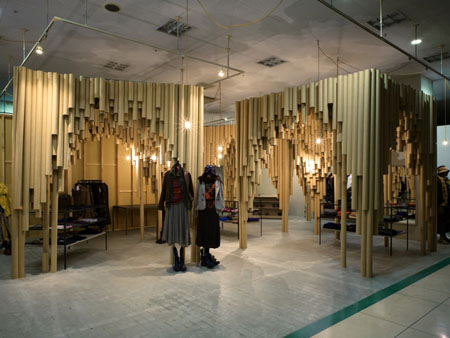 Our Recommended Partners
Advertise with us
Archives