Browsing articles tagged with " carbon emission"
Having a picnic once in a while is a great way to distress and relax especially when done with care to the environment using an eco-friendly Eco-Picnic Basket for Two. This lovely and stylish picnic basket has various eco-friendly features including the 100% all-natural and renewable materials used in the production. In addition, the basket is also hand-woven, producing zero carbon emission, which is essential in keeping the environment safe and clean.
Other than the carbon-free manufacturing process and 100% all-natural materials used, the basket also has the insulated lining made of chemical free cotton and dye. In addition to the eco-friendly features, the basket also contains all the important things you need for your outdoor meal and adventure. Inside the basket, include two sets of dinnerware, plates, and utensils made of bamboo. The basket also has two glasses made of recycled glass, two embroidered napkins made of organic cotton, and a cutting board made of bamboo and cheese knife. The basket has the dimension of 15 inches in width by 11 inches in depth and 13 inches in height. This measurement may vary though because of it being a handmade product. [Click here to get more details on Eco Picnic Basket for Two]
Update: Huntington Reclaimed Wood Wall Clock is no longer available, but we have found similar products for you to browe, click here.
We are used to those flashy and fancy wall clocks but having an eco-friendly one similar to a Reclaimed Wood Wall Clock from Bambeco will definitely make you proud of telling time in an eco-friendly manner. Woods used in making the wall clocks are reclaimed from old buildings as well as boats. Each piece of the clock is unique from each other. Therefore, no two are the same, which is beneficial to those who love owning items that are unique in many aspects.
We all know that using our desktop computers consume energy but with ASUS Ultra Thin Full HD LED Monitor, we can now enjoy our desktop computers at a lower cost and with lesser carbon emission. The eco-friendly monitor measures 21.5 inches with a viewing ratio of 16:9 and a resolution of 1920 x 1080. Being an ultra slim monitor that has a thickness of only 0.65 inches, this monitor will not only let you save money on electricity cost but also it lets you save on space. [Click here to get more details about ASUS Ultra Thin Full HD LED Monitor]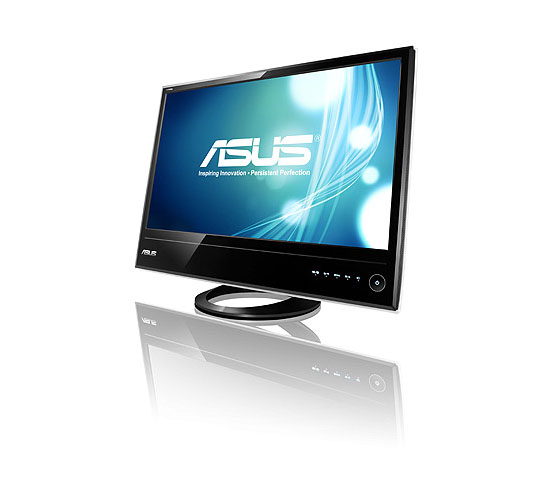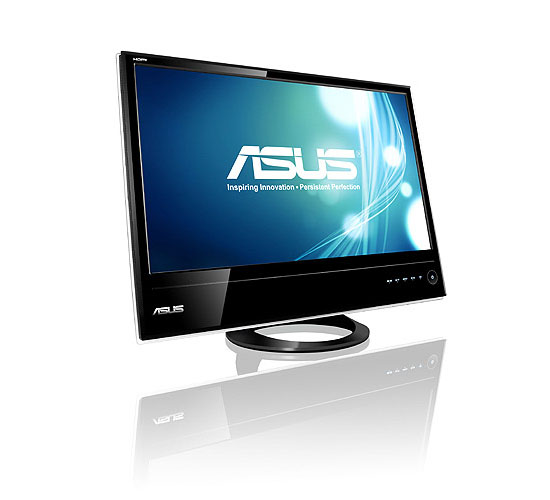 Composting can be one of the great ways to reduce waste and the 75-Gallon Eco Bin Collapsible Composter will help you do that. With this eco-friendly composter, you can now compost organic materials from plants and animals and have them as your organic fertilizers later. In this way, you can not only produce organic produce but also can help reduce waste and carbon emission, since there will be a reduce demand for processed fertilizers. [Click here for more information about the 75-Gallon Eco Bin Collapsible Composter]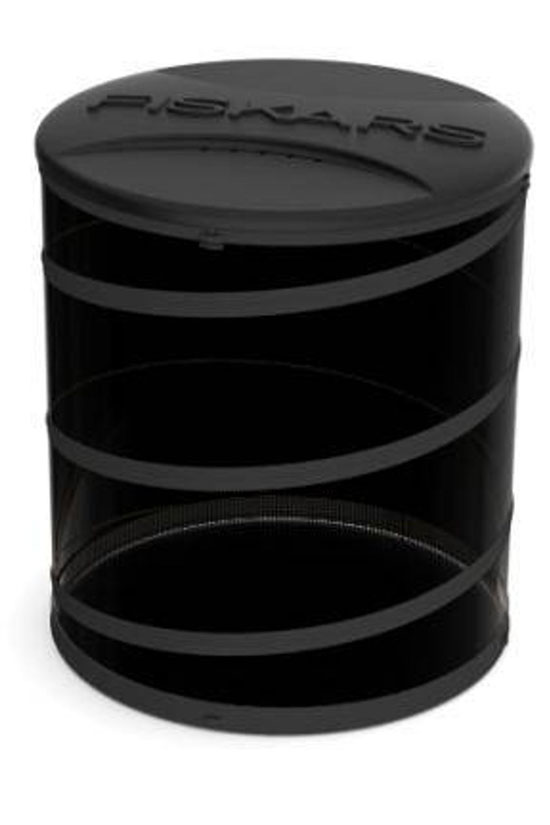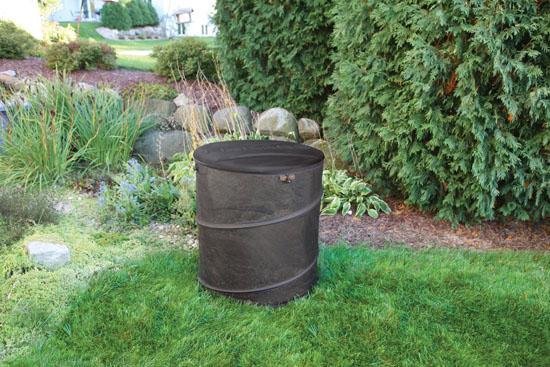 It is normal for us to carry our pets when on vacation, shopping, taking a short walk, etc. and Snoozer Eco-friendly Pet Carrier will help us keep our pet and the environment safe as we travel. The carrier has the zippered top opening made of mesh so you can easily view your pet anytime you want to. In addition, the zippered side opening which is made of mesh offers not only easy viewing but also for added ventilation offering comfort to your pet.
Aside from the fancy, stylish design the carrier has, you'll love the carrier because it's eco-friendly. Made of recycled jute fibers, this pet carrier helps you reduce waste as well as carbon emission. The multiple zippered pockets of the carrier give you enough room for your pet's essentials like foods, clothing, medicine, and the like. This will make traveling with your pet becomes more comfortable and easier. The carrier is sturdy enough to carry your pet of up to 12-pounds. If you used to travel by plane, you surely will love owning this bag because it is approved airline carry-on. However, to make sure you won't have any problem in the airport, it would be best that you check with your airline before traveling with your pet in this stylish carrier. [Click here for more information about Snoozer Eco-friendly Pet Carrier]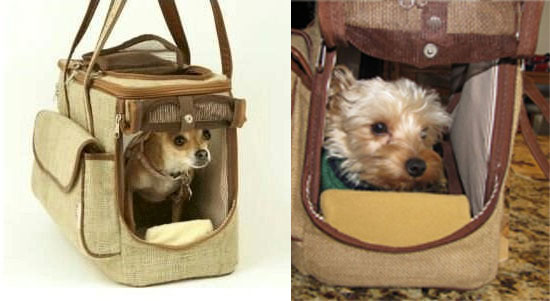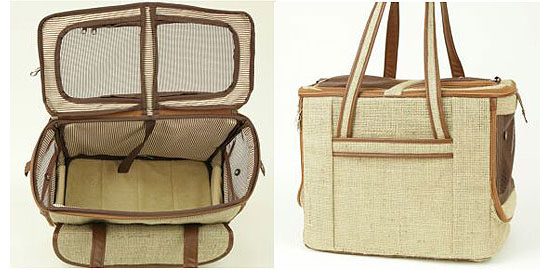 Being eco-friendly without compromising today's modern standards of living is now highly possible with the SigniCASE Bamboo Case For iPhone. Designed by SigniCASE, this eco-friendly case for iPhone is made of a 100% natural and eco-friendly material and 100% handcrafted. Therefore, it produces zero carbon emission.
All iPhone owners will surely love this case because its design is universal. Meaning, this iPhone case is compatible for different kinds of iPhone 4/4S including black, white, GSM & CDMA. It has the protective felt on the back designed to protect your phone from scratch. [Click here for more information about the SigniCASE Bamboo Case For iPhone]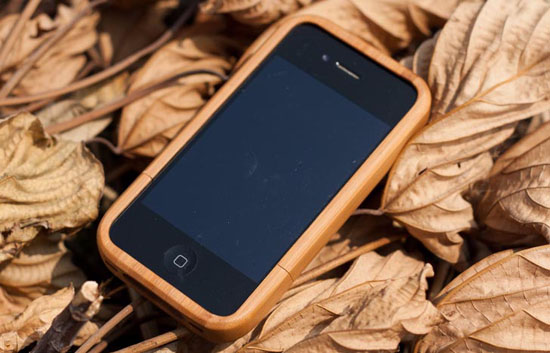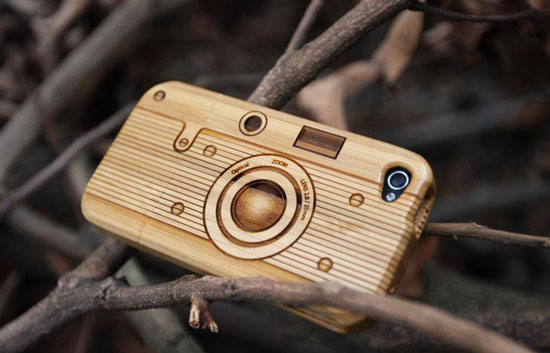 We all know that sunlight is an endless source of energy and thus taking advantage of solar energy for our lighting need like what the Hanging Solar Garden Light is using will definitely help us reduce our electric usage and reduce carbon emission as well, which is good for the environment.
This garden light from Britta Products has the unique opaque cone lens that you will definitely like. The weatherproof cornet in each pack is just a mere indication that the light has the ability to withstand all kinds of weather making it able to last longer. [Click here for more information about the Hanging Solar Garden Light]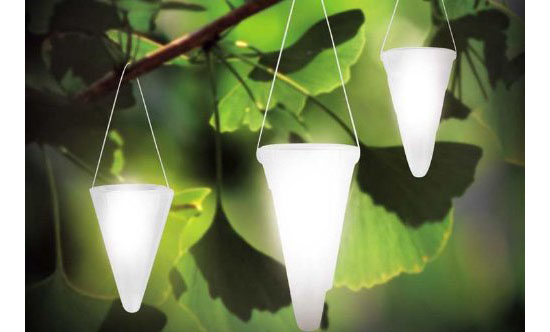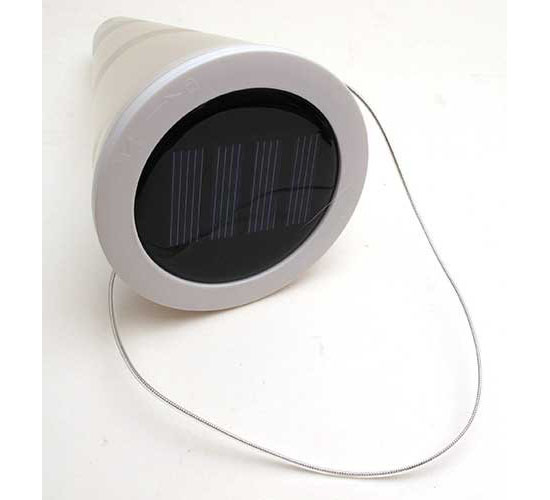 Kids and adults alike love biking and the Grow Bike by Alex Fernandez Camps will surely make someone enjoy biking from childhood to adulthood. As its name suggests, the Grow bike is designed to accommodate users of all ages. It features adjustable parts like the seat, handle, and frame length making it the bike that grows with you or your kids.
Uses a high quality aluminum material, the Grow bike offers numerous advantages to its users including the reduced economical as well as ecological cost. This is obviously because, there is no need to manufacture a new set of bicycle as the user grows up. Because of the adjustable parts, the bike grows with the user. This is highly beneficial to those who are do not want to spend so much on their sport gears like bike but want to enjoy doing it as long as they can.
Computers are evolving so fast that we need to discard older parts particularly the PCB or printed circuit boards that happen to be useless at present time. We all know that PCB is made of non-biodegradable materials that can definitely harm the environment. To make it a safe for the environment, artist and designer Steven Rodrig come up with an eco-friendly and artistic designs called the PCB Creations.
Other than using recycled materials, Rodrig also produces zero carbon emission in completing his creations because all of them are completed using different useful hand tools. You might find it tedious to do but Rodrig was able to create numerous designs like the spiders, flies, turtles to a toilet, pair of shoes, bra and more. We do not think that the shoes and bra are comfortable enough for use. Therefore, we think it is safe to say that these creations can be a perfect addition to your futuristic home décor.
Tissue is important in keeping good hygiene in addition to our clean handkerchief and the Sustainable Kirei Sorghum Grass Tissue Box Cover will help you hide your ugly cardboard tissue box and keep them away from your eyesight. As its name suggests, the tissue box cover is made of ½ inches sustainable Kerei Soghum grass making it an eco-friendly tissue box cover. In addition, the cover is also handmade, reducing carbon emission. Therefore, it produces zero pollution, which is good for the environment. [Click here for more info about the Sustainable Kirei Sorghum Grass Tissue Box Cover]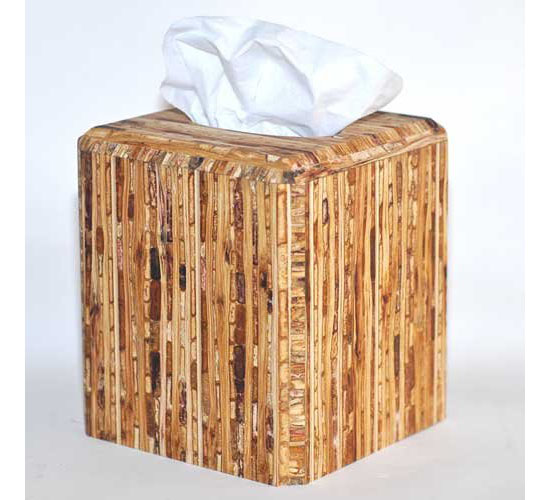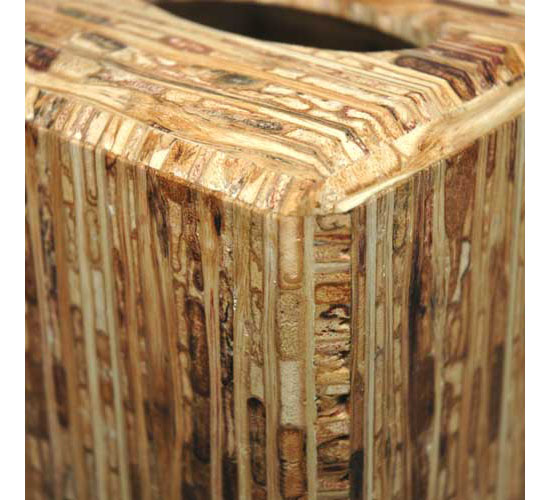 Our Recommended Partners
Advertise with us
Archives