We all know that sunlight is an endless source of energy and thus taking advantage of solar energy for our lighting need like what the Hanging Solar Garden Light is using will definitely help us reduce our electric usage and reduce carbon emission as well, which is good for the environment.
This garden light from Britta Products has the unique opaque cone lens that you will definitely like. The weatherproof cornet in each pack is just a mere indication that the light has the ability to withstand all kinds of weather making it able to last longer. [Click here for more information about the Hanging Solar Garden Light]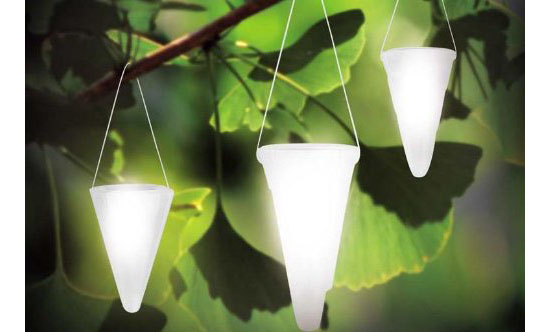 Those Christmas ornaments that come in cornet shape are where the inspiration of the garden light's design came from. It surely will look lovely the moment you hang it to your patio or garden and when the lights turned on, it definitely will create a lively ambiance because it has the ability to produce bright glows. If you will buy this lovely light for your garden, you will get three solar-powered lamps in a pack and it will surely add some beauty to your landscape especially at night.
Decorate your garden or patio with some unique and lovely illumination now without worrying on your electricity bill and without harming the environment with the Hanging Solar Garden Light and let your guests envy of the beauty and sustainability the light brings to your home. [Click here for more information about the Hanging Solar Garden Light]