Another green architecture is now on a project in Issy Moulineaux, France called the Zac Bords De Seine by ECDM Architects. This green project includes housing, shops, and some services. The project has a central theme of a garden, which can be found at the heart of the island (the look of the housing project). Numerous green features are can be found in this project including a rooftop garden and lush plants that uses rainwater for their own benefit.
This project will also collect rainwater and are stored for the irrigation purposes of the vegetation later. Trees are also planted on the interior through large circular skylights that invites the sunlight in and eventually bring-in the outdoor atmosphere. The housing project also has suspended terraces that allow its occupants to create their own gardens to green up their space. The indoor parking lot design also has trees incorporated in it through circular skylights.
This housing project with an island look has eight entities. Each entity is positioned into plots that allow the sunlight to enter into each apartment units. With the garden as its central theme of the overall design, the lush foliage at the rooftop and the gardens on the suspended terraces add up to the green features of the structure.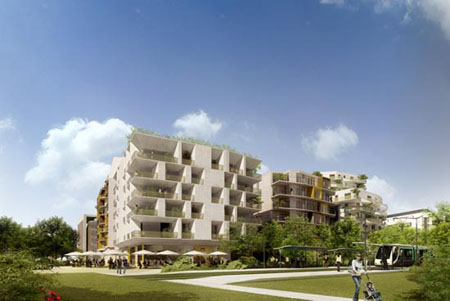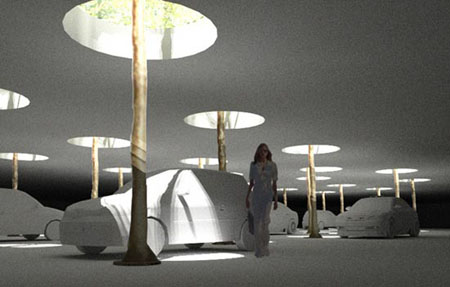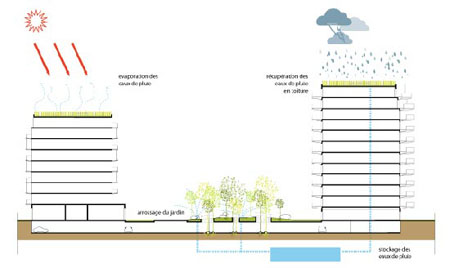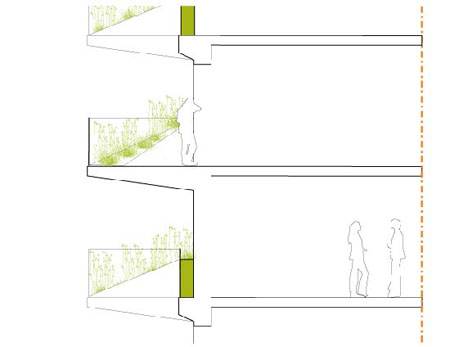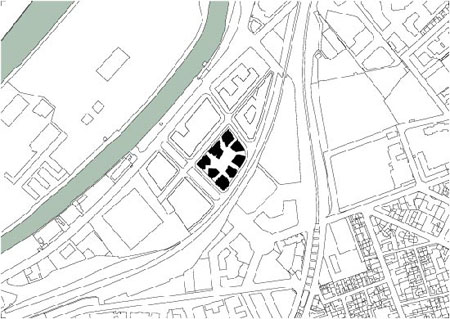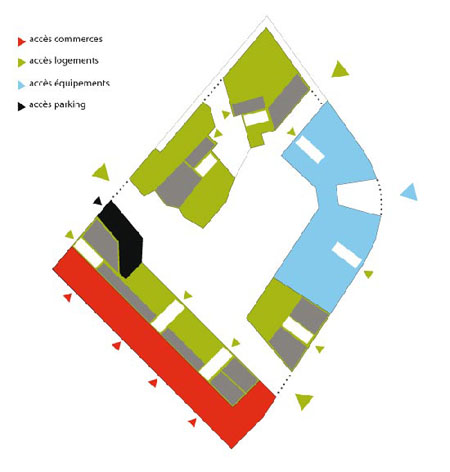 Source: ECDM Architects via Designboom