Vortex is a unique, custom lighting made through welding together several metal hoops that are recycled from discarded oak wine barrels. The result is a unique, industrial style, pendant ceiling light. Look at that beautiful arrangement of rings, it creates unusual and fascinating shape, it is different from every angle and casts beautiful, subtle light to create romantic atmosphere.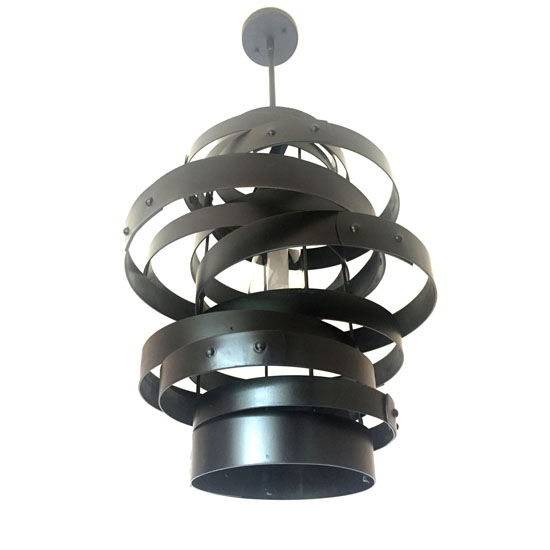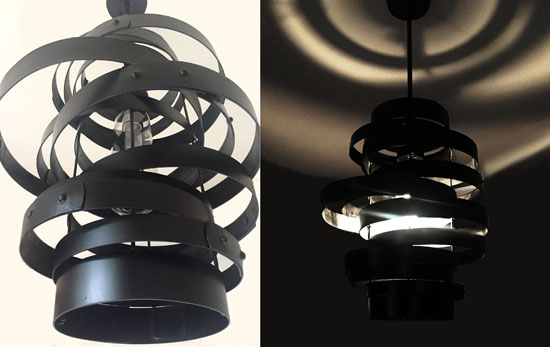 All of those bands are re-purposed from used wine barrels, they are made of galvanized steel that provides extraordinary piece of urban steel. Vortex wants to bring you unique light fixture to accent your home or just as a winery décor. This industrial style ceiling light is perfect to add rustic touch to contemporary décor.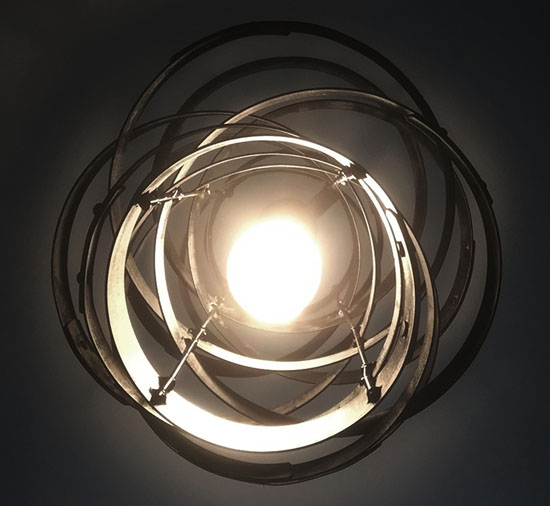 From : Stil Novo Designs
IGreenSpot received "Vortex Recycled Wine Barrel Metal Bands Pendant Light" product submission from the page 'Submit Your Green Product Creation' feature, if you want exposure or showcase your green project, we welcome you to submit your green product for publication.