Sky-Pod is a new and truly unique hanging tree tent. Made from military grade materials and build standards the focus has been on total quality to deliver the best experience possible.
The product features a canvas fly sheet so give a warmer feel in cold weather and a cooler feel in hot climates. The Sky-Pod can be configured to suit any environment or purpose for example: when being used in hot climates our mosquito net fly sheet can be used, or if doing wildlife photography then our 3D camo fly sheet can provide a more covert look.
The product is fully porable and can be carried by one person and is designed for a ground based setup so there is no need to climb trees.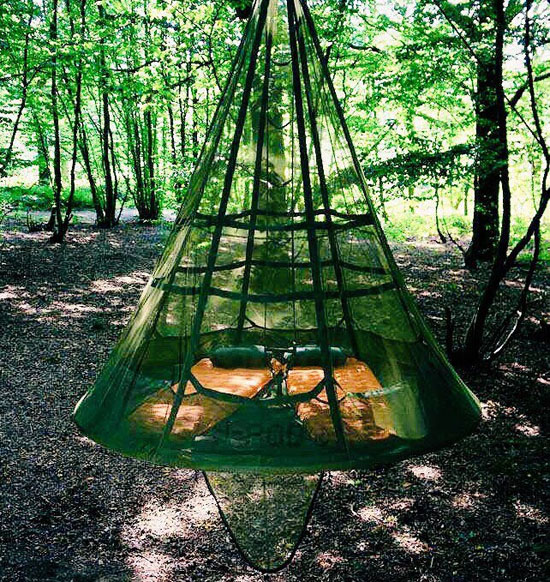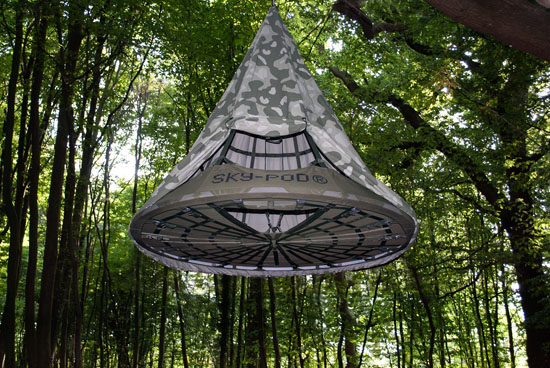 The Sky-Pod can be used for both day and night time activities. The product is hung from a single hanging point and gives a "floating motion" effect once inside. This can be utilized for therapeutic purposes such as forest bathing or simply relaxation. Due to its ease of setup the Sky-Pod can be
deployed to give beautiful vantage points across nature. Floating motion also comes into play when being used as a more traditional tree tent at night, as it rocks you to sleep.
Sky-Pod's ethos is to encourage and facilitate people engaging with their natural environment in a more immersive way, and for them to rekindle their sense of adventure by getting creative with locations and configurations of the product. If we can get Sky-Pods hanging from trees we can demonstrate the power of nature and highlight the need for our forests and woodland through charitable campouts and other events. Most of all we want to give people a therapeutic journey with nature that is unforgettable.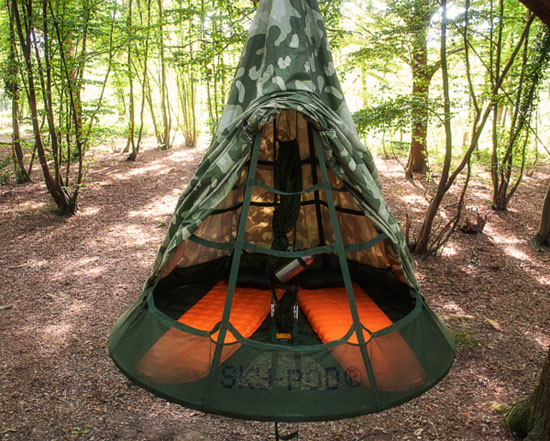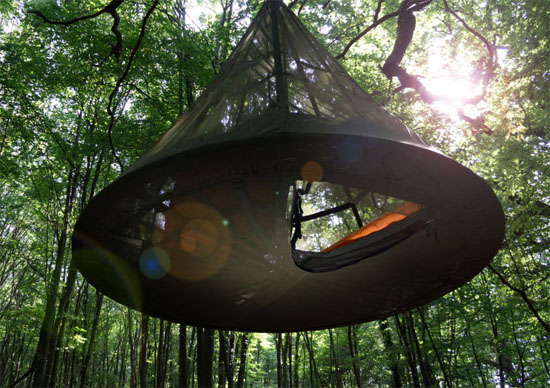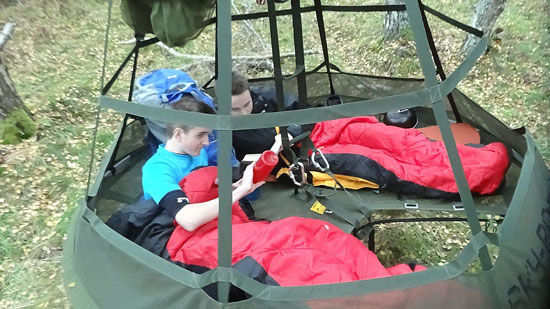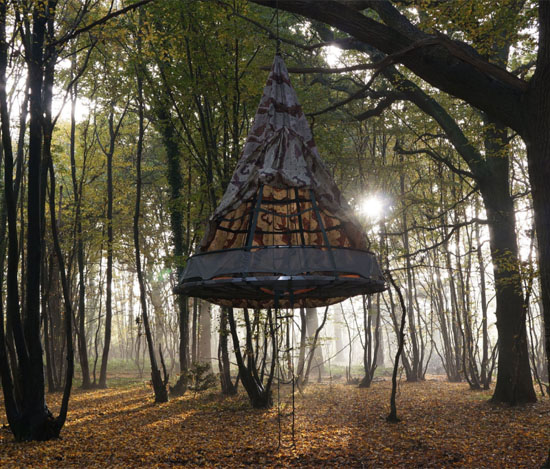 From : Sky-Pod
IGreenSpot received "Sky-Pod Hanging Tree Tent" product submission from the page 'Submit Your Green Product Creation' feature, if you want exposure or showcase your green project, we welcome you to submit your green product for publication.