Instead of throwing away used washing machine drums, Willem Heeffer chooses to give them new life as lamps. This up-cycled product has been developed based on 3 principles: locally sourced and recycled materials, hand made, and reinvent something which totally different from its past. The designer often works with old materials and he always take them out of context to create something new. His main goal is simply to develop a beautiful product and amaze you after your discover the history behind it. In this way, these products are no longer viewed as trash and have become design pieces.
Drum Lamp is power coated in 6 different color options, it seems like hover in the air because it's suspended by 3 x 1mm thick cables. There's a drive wheel at the back of the machine placed inside the drum to the house the T5 circular tube which has an excellent light output. The fabric used to braid electricity cable is colored matching and lights are fitted with acrylic sheets to diffuse the light. All the drums are salvaged from local recycling centers, it's a lamp with a clean history.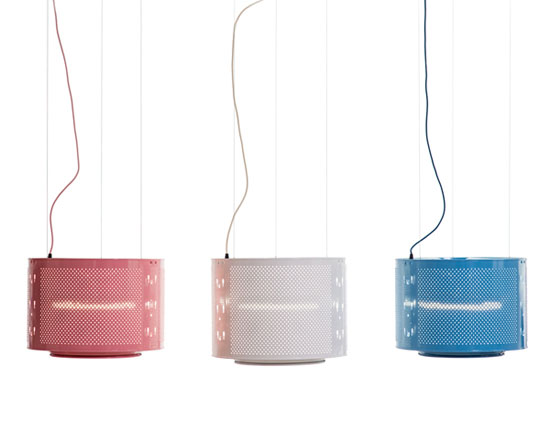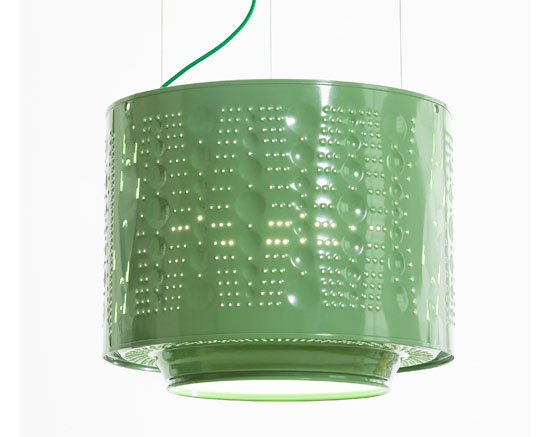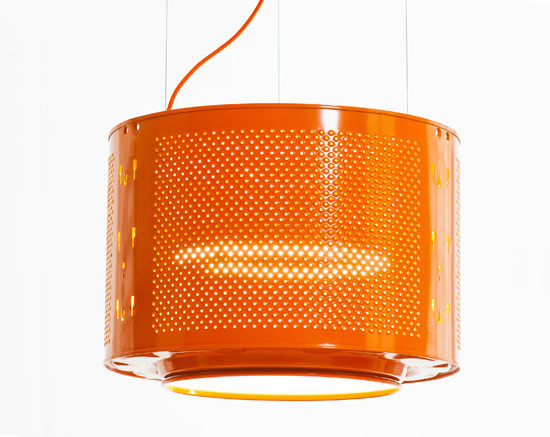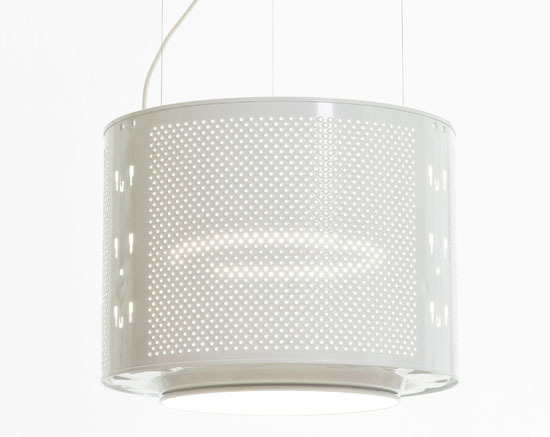 From : Willem Heeffer
IGreenSpot received this "Up-cycled Washing Machine Drum Lamp" submission from the page Submit Your Green Product Creation feature, if you want exposure or showcase your green project, we welcome you to submit your green product for publication.