Work from his home studio, Neil Macqueen, an industrial designer, has come up with beautiful, modern furniture called Bolla Wine Rack. Inspired by the champagne bubbles, Bolla features playful approach to keeping your bottled goods. Not only wine bottles, you can actually keep up to 11 any standard bottles (120mm diameter) with this rack, it looks gorgeous in your kitchen as well. Bolla is constructed from a single repeating profile of 6mm poplar plywood, it has 3 pine support rods which are spaced using washers cut out from the negative space removed for the bottles. It's very sturdy, the whole structure is put into compression by screwing 2 end plates together, as you can tell, it's simple yet effective method to wine racks assembly.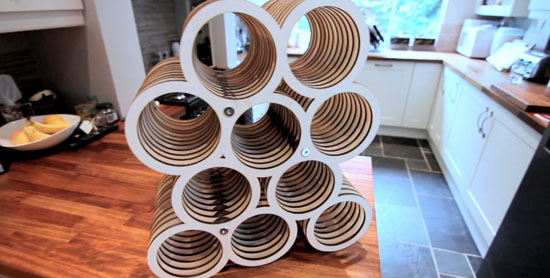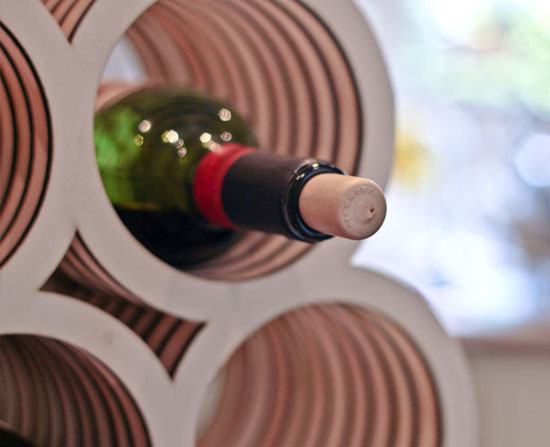 The philosophy behind Bolla Wine Rack is to design and create seaming complexity from the repetition of simple singular form. The result is pretty interesting and complex patterns as you look through the wine compartments. The natural finish makes it even more beautiful, it creates a paradox between design forms and original materials.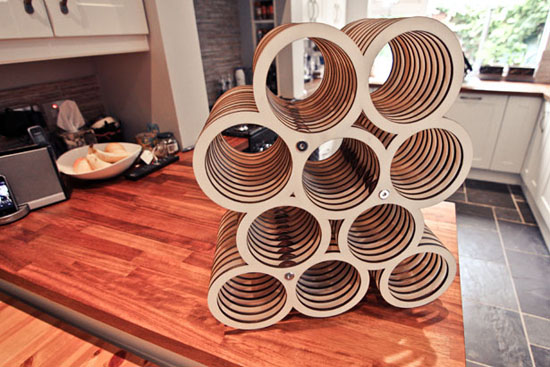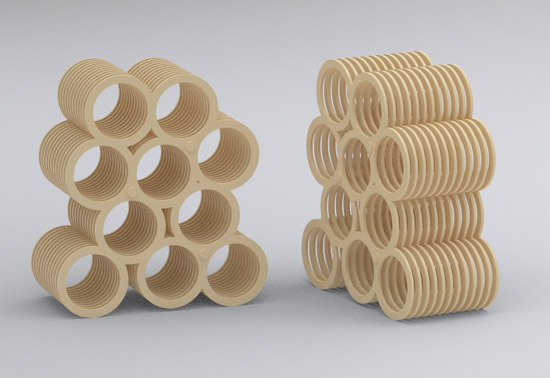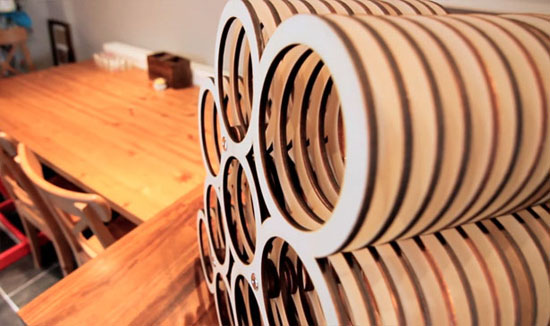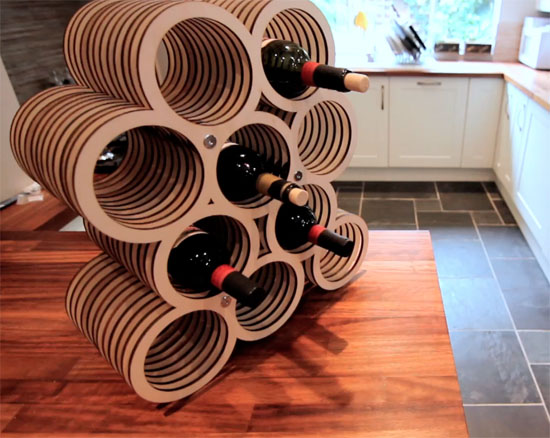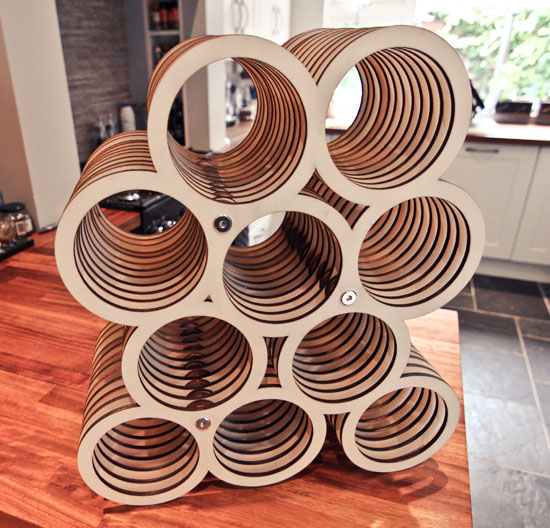 From : Neil Macqueen
IGreenSpot received this "Bolla Wine Rack" submission from the page "Submit Your Green Product Creation" feature, if you want exposure or showcase your green project, we welcome you to submit your green product for publication.