If you are dreaming of owning a furniture piece that will not only take care of your home interior or landscape, but also will take care of the environment, then having a piece or two of Tree Trunk Tables in your home is a perfect option. As its name suggests, the tables are made of tree trunks. But wait, before you get your eyes rolling, the trunks are salvaged from logs taken down either by nature's revenge or due to logging activities. After salvaging the logs, they are then given a new life and turned into a stylish and useful table.
Designed by Nicole Belanger, the tables are from salvaged logs cut into slabs or stump size. Those logs cut into slabs are then turned into coffee table and consoles while those cut in stump size turnedinto side tables and bar stools. Other than being eco-friendly, the tables are safe for indoor use too because all logs undergo into a four weeks kiln-drying process that removes bacteria, bugs, mold, and mushrooms.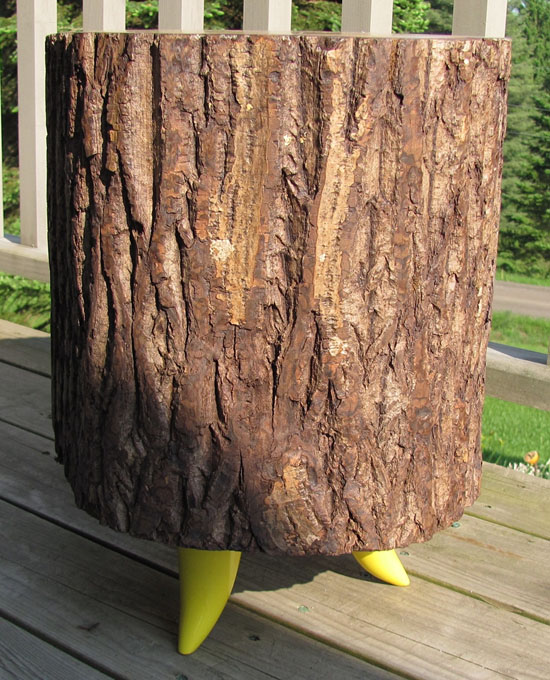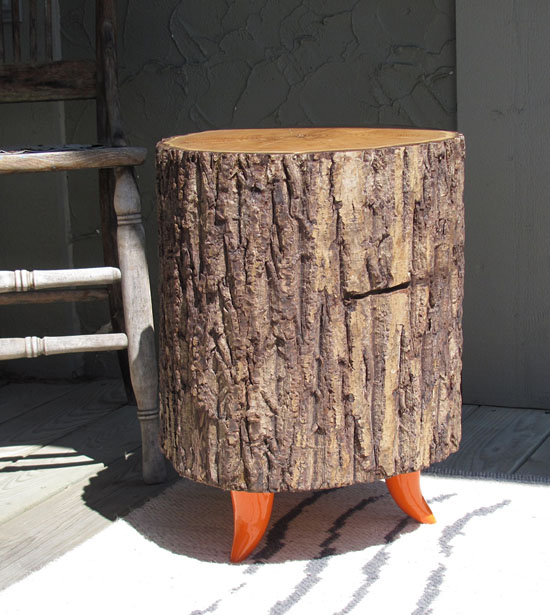 Another eco-friendly feature of Tree Trunk Tables is the polishing process that is done by hand as well as the use of non-toxic water for sealing purposes of the table's sides. The tabletops are shined with the help of a locally sourced bee's wax, another earth friendly material that many environmentalists are now into.
According to the designer Nicole Belanger, every step in making the table from the log selection to the design process requires a very important decision from her. She finds the hand-on work as the fun part but the creation of the product all boils down to the respect of our forests and nature.
Own a piece or two of Tree Trunk Tables now and enjoy the beauty of excellent craftsmanship while showing respect to mother nature.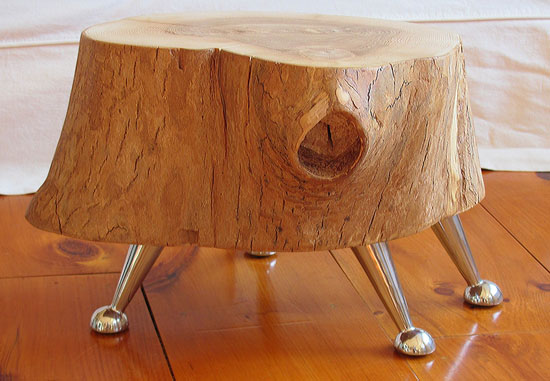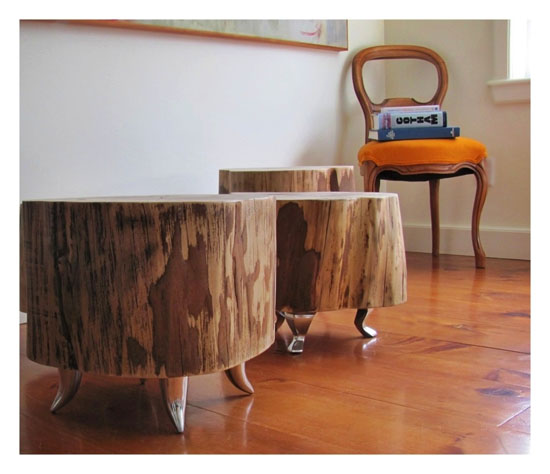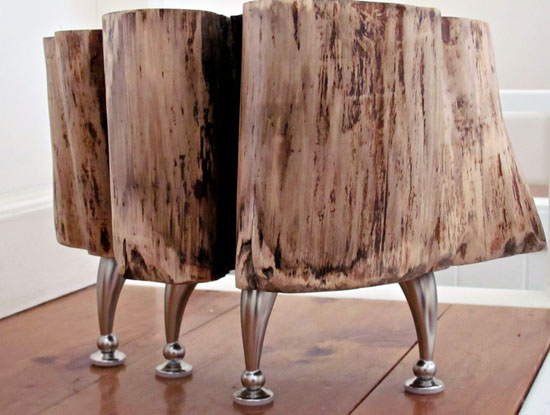 IGreenSpot received this Tree Trunk Tables submission from the page 'Submit Your Green Product Creation' feature, if you want exposure or showcase your green project, we welcome you to submit your green product for publication.
Source: Nicole Belanger