When talking about being eco-friendly, recycling is one of the most common acts that one can do, similar to the product called Recycled Skateboard Furniture by Deckstool. As its name suggests, the skateboard is made of recycled materials. The product was a submission to iGreenSpot by Jason Podlaski of Deckstool and he proudly says that as a company with care to the environment, they take efforts in collecting broken skateboards from skate shops and parks all over the United States and use turn those collected broken skates into cool and functional furniture pieces.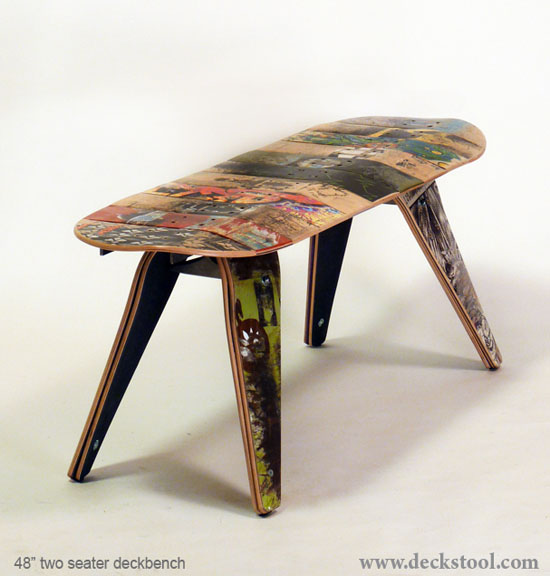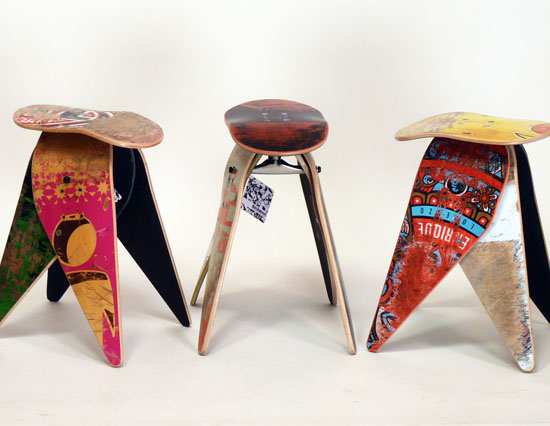 At present, Deckstool have stools, benches, and small items like bottle opener, key chains, and magnets available. However, they are also open for custom designs like tables and more. Looking at the photos, the products look extremely cool and the furniture pieces will definitely create an artistic look and feel to your home as they comes in different and unique colors. Being made of recycled skateboards, each of the furniture pieces that Deckstool make is surely unique with each other. The key chains on the hand will surely make a perfect gift or souvenirs to your family and friends. The next time you visit Pennsylvania in the United States, do not forget to buy one or two of the recycled skateboard furniture pieces called Recycled Skateboard Furniture by Deckstool or a piece or two of their cute and lovely key chains.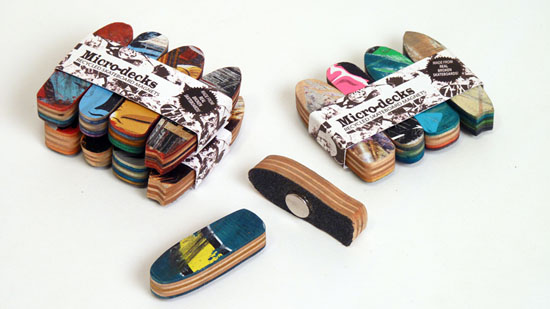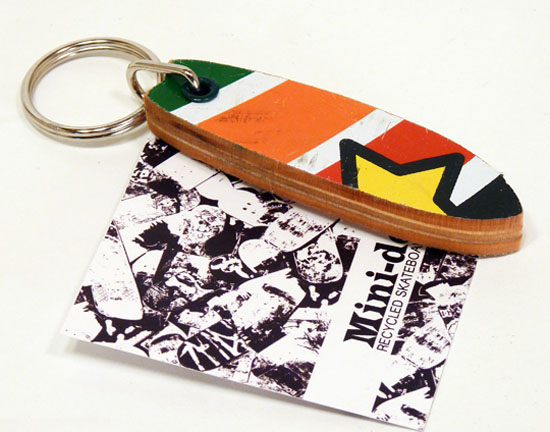 IGreenSpot received this Recycled Skateboard Furniture by Deckstool submission from the page 'Submit Your Green Product Creation' feature, if you want exposure or showcase your green project, we welcome you to submit your green product for publication.
Source: Deckstool