Recently, designer Victor Vetterlein presented to iGreenSpot is new eco-friendly creation called BITE ME LED Desk Lamp. Using an edible and biodegradable plastic material, the lighting strip of the lamp can be consumed or disposed of to trash when the user decided to not use the lamp any longer. This eco-friendly desk lamp by Victor Vetterlein gained inspiration from the book Green Plastics – An Introduction to the New Science of Biodegradable Plastics. Professor E.S. Stevens write the book. Stevens is a Chemistry professor at the State University of New York.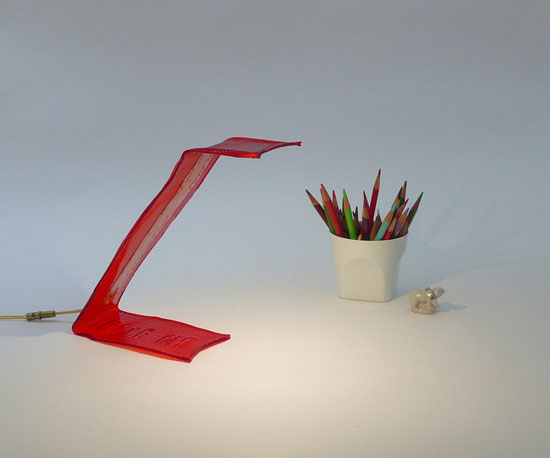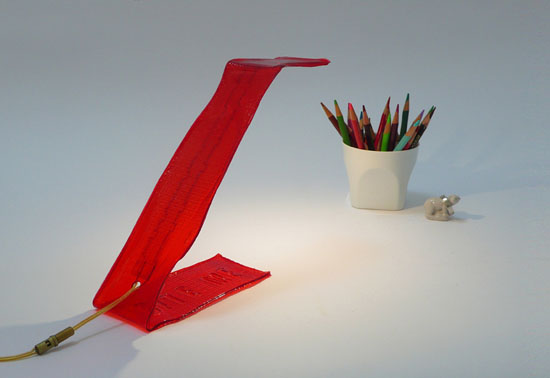 Edible and biodegradable plastic materials used for BITE ME LED Desk Lamp include agar (a vegetable based gelatin made from sea algae), vegetable glycerin, purified water, food coloring, and natural flavoring. Available in four organic extract flavors including cherry, blueberry, orange and apple, the BITE ME lamp comes with an LED lighting adhesive strip. In the strip is where the electrical power to the LED circuit board is provided using the two sheets of metal strips forming a script. Upon purchase, you will get the lamp along with two electric cords. The first cord is used to connect to the low voltage power converter while the other cord is used to plug to a computer.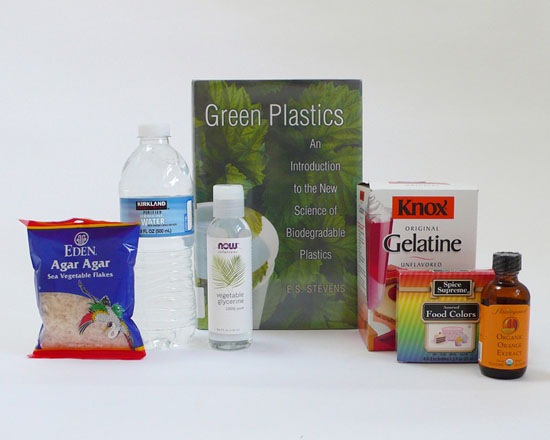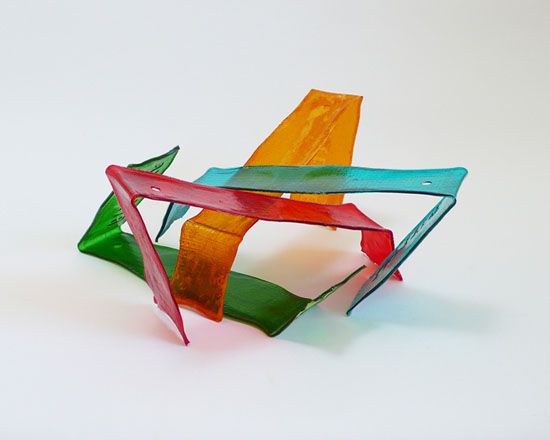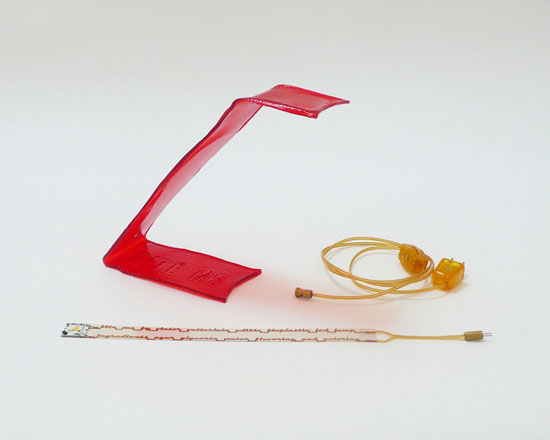 When the life of the BITE ME LED Desk Lamp come to an end, users can consumed or compost the bio-plastic materials used in creating the lamp. The lighting strip on the other hand can then be peeled off from the lamp and keep for re-use in the future. If you opt to consume or eat the edible materials, it is important that you will clean the frame first with organic soap and water. After which, the lamp should be submerged in purified water for an hour to keep it soft. On the other hand, if you do not wish to eat edible material, you can then place the lamp directly to your garden as compost.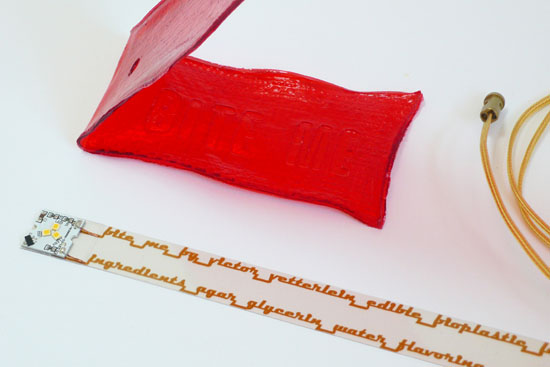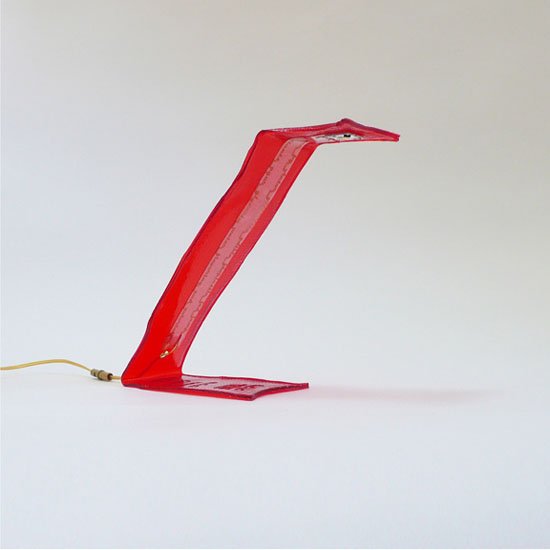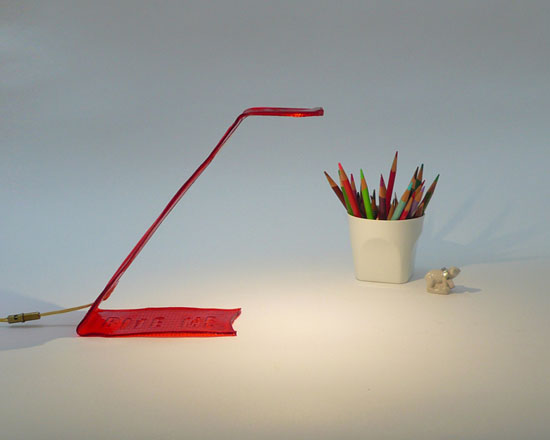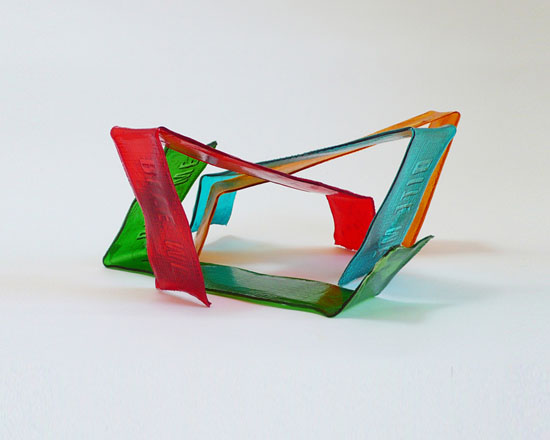 In case you are not yet aware, agar is a good source of citamin E (alpha tocopherol), vitamin K, pantothenic acid, zinc, copper, folate, calcium, iron, magnesium, potassium and manganese. It is also low in sodium, saturated fats and cholesterol.
IGreenSpot received this BITE ME LED Desk Lamp submission from the page 'Submit Your Green Product Creation' feature, if you want exposure or showcase your green project, we welcome you to submit your green product for publication.
Source: Victor Vetterlein