While the earth is mostly composed of water, it is nice to see that housing designs that make use of our water environment are now growing in numbers. Recently, a contest called The Self-sufficient City: Envisioning the habitat of the future has an entry that aims to provide sustainable lodging to the 1600 inhabitants of the Halong Bay area in Vietnam. The entry was called the Hexagonal Floating community.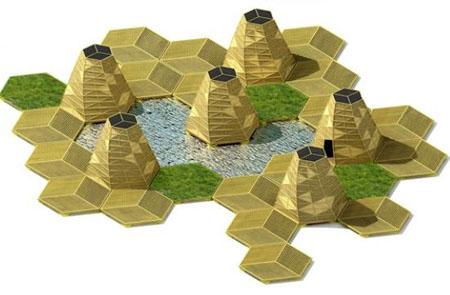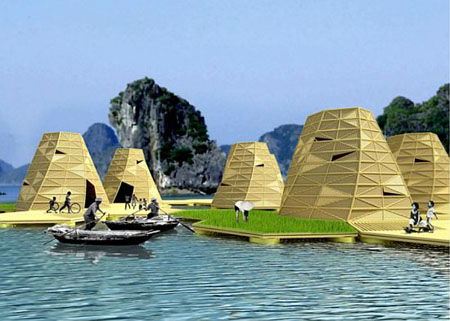 The construction of the said architecture will be entirely made of bamboo and it will be supported by a foam float system. The structure will be a storey one with the first storey to house the living area, dining, kitchen, bedroom, and toilet. On the second storey you will see rooms for the kids and the parents. Each of the unit within the hexagonal community will be connected with each other in order to create a mobilizing community. The community will house a library, clinic, farm, pond, and school.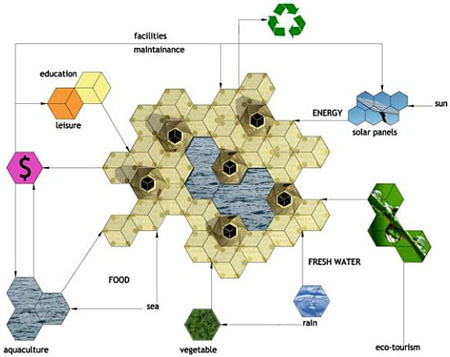 Other feature of the community includes the solar panel for their electricity use and the rainwater collecting system that will then ensure of the community's fresh water supply. Main sources of food will be answered by fishing and aquaculture with the help of the movable farms in recycled boxes for the residents' vegetables. Tourists will surely love to stay in these structures as well, for it has enough ventelation and lighting.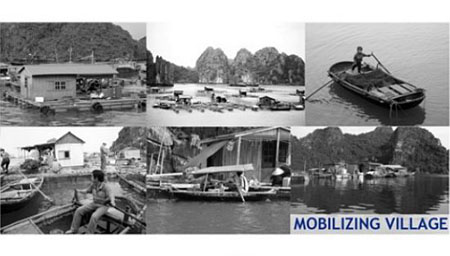 Source: 3rd Advance Architecture Contest via Green Diary